About

Wooberly - Uber Clone
Uber clone is a taxi app solution that allows entrepreneurs to set up their on-demand business. It is customizable and has all the essential features for the cornerstone of a mobile app.
Wooberly - uber clone app solution allows thriving startups and entrepreneurs to get started with their on-demand business in a short time frame.
With an easy-to-use dashboard, business owners can manage all the operations like the payouts, drivers & riders information, vehicle details, and promo codes, in an effective way. They can see a timeline view of all the drivers and riders added on the platform, bookings made, and their earnings.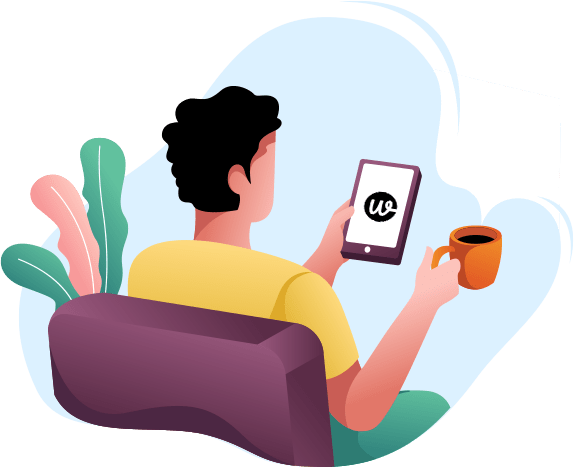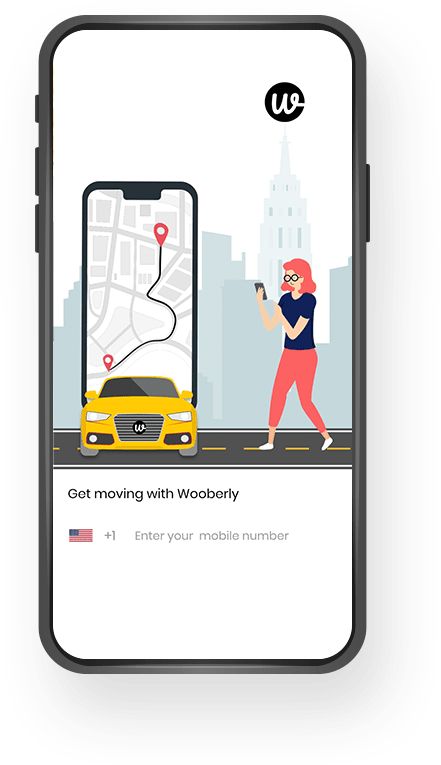 How Wooberly - Uber clone is different?
From technology to user experience, you will realize Wooberly is different from other Uber clone scripts. The highlights of Wooberly that makes it stand out from the crowd are:

Built using Flutter technology

Easy-to-use mobile apps and admin panel

Suitable for any business size

100% source code

Complete white-label solution

Powered by GraphQL API
Here's how Wooberly works
Wooberly is a smart on-demand solution for entrepreneurs to launch their business. Discover how our Uber clone app solution works in three steps.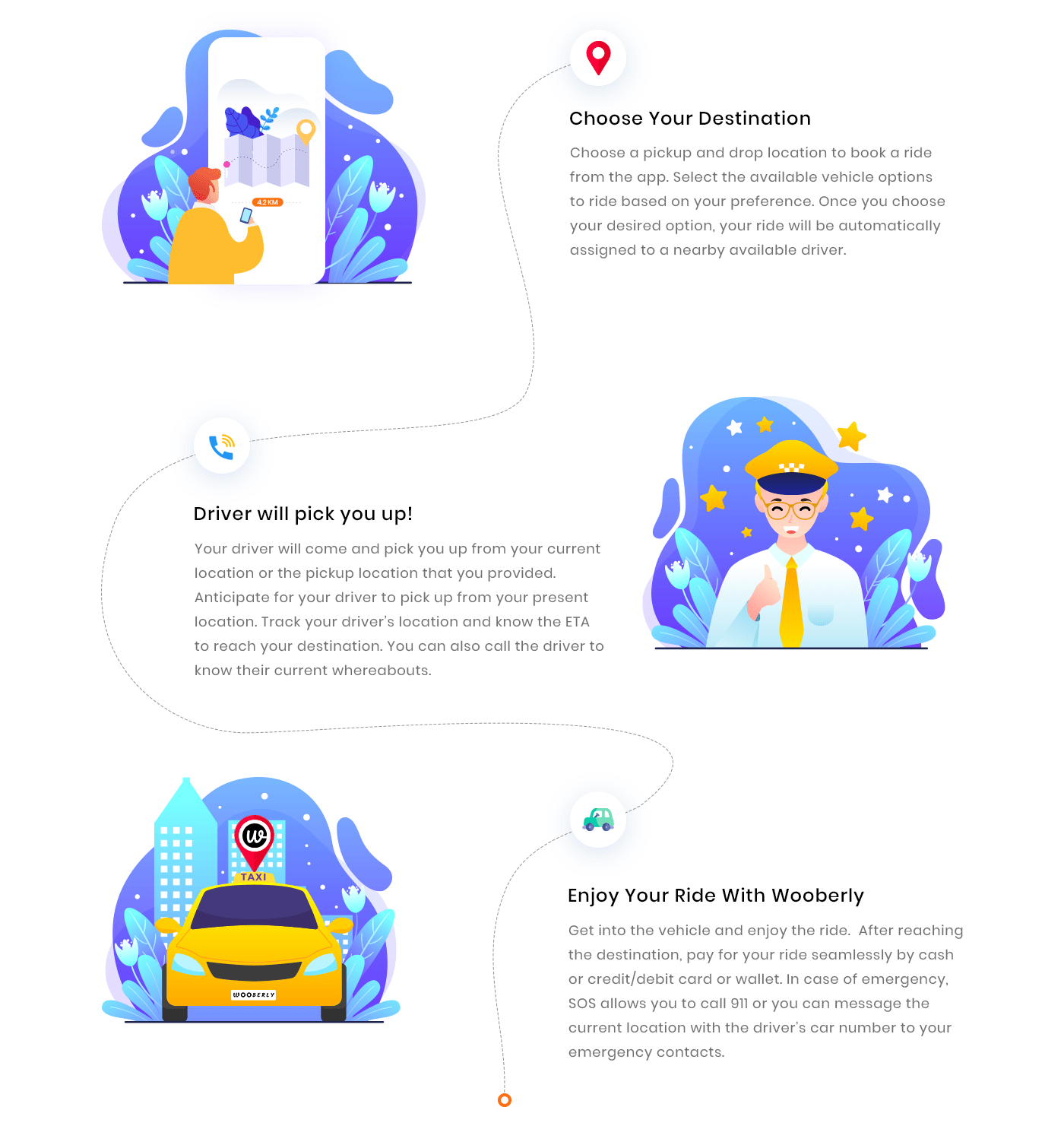 How to start your journey with Wooberly – Uber Clone?
We help to transform your business idea into a full-fledged on-demand platform. We go through four stages of the development phase.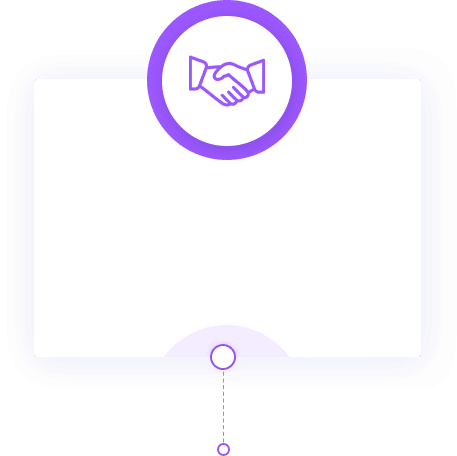 Communicate
Connect with us and share your idea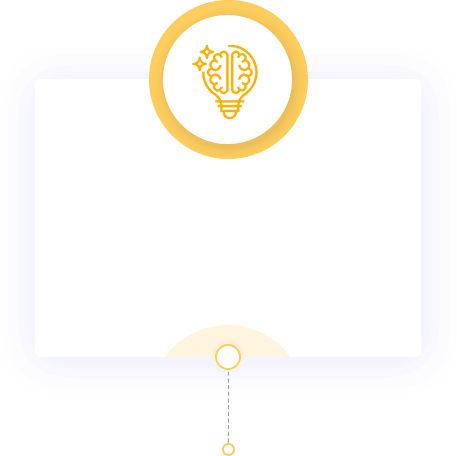 Conversion
Convert your idea to a workable solution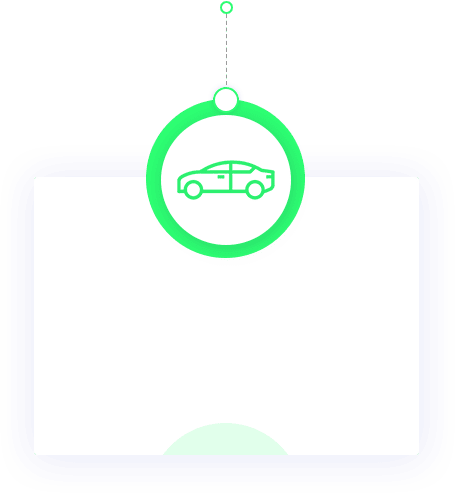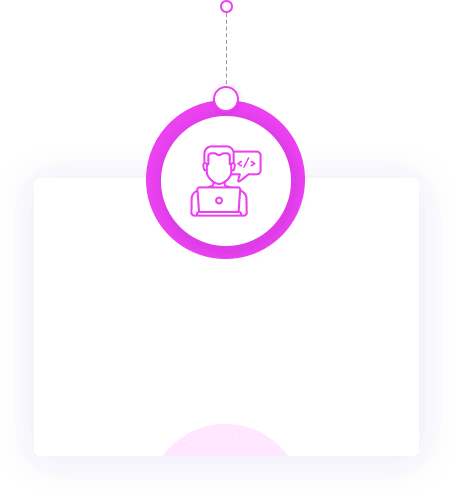 Commission
Work together and bring your idea to reality
Our Wooberly –
Uber Clone

Workflow Video
Why
Flutter

for Wooberly – Uber Clone Script?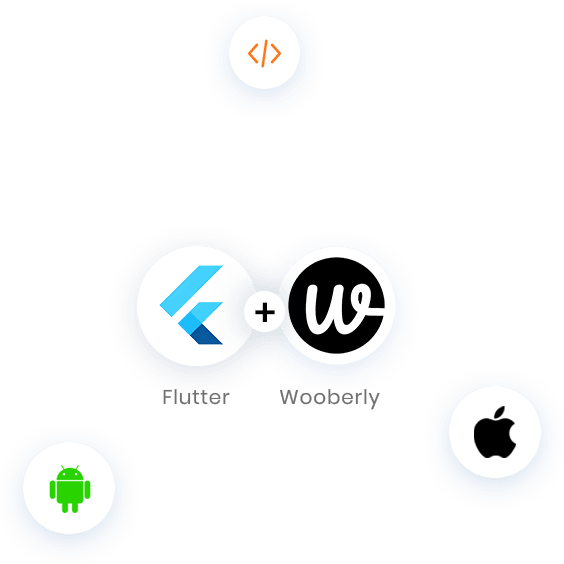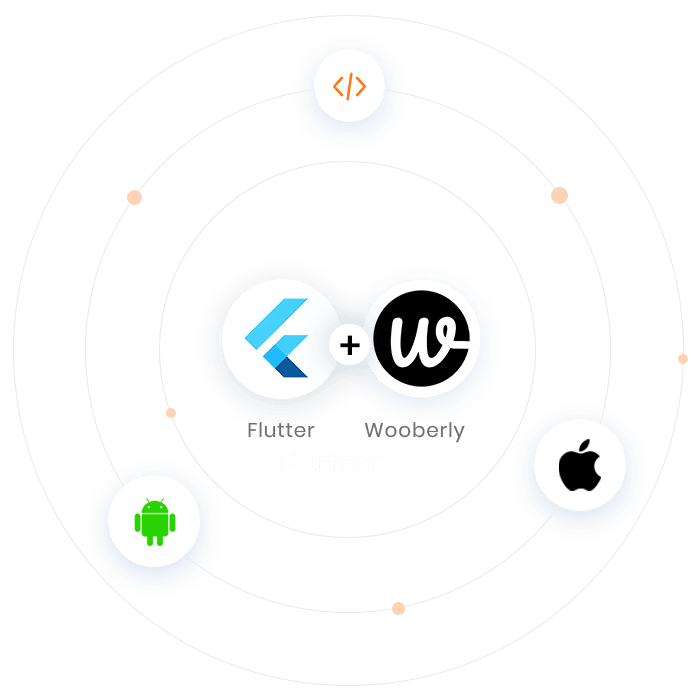 Flutter – The
Future

of Native Mobile Apps
Flutter, an open-source UI framework proudly presented by Google. It helps build a cross-platform application faster.
Google created the latest technology Flutter and Dart language that facilitates faster development of the apps without limiting the features. It helps in the reduction of cost and complexity in developing the apps.
Flutter helps you build a high performance applications with one codebase that can run on different platforms like Android, iOS & Web.
The best part is that a single Flutter developer can build your app and it can run on iOS and Android platforms effectively.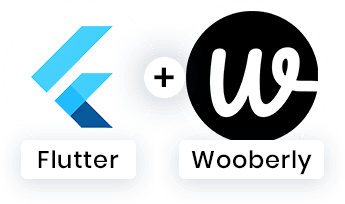 Single Codebase, Two Platforms,
Three Benefits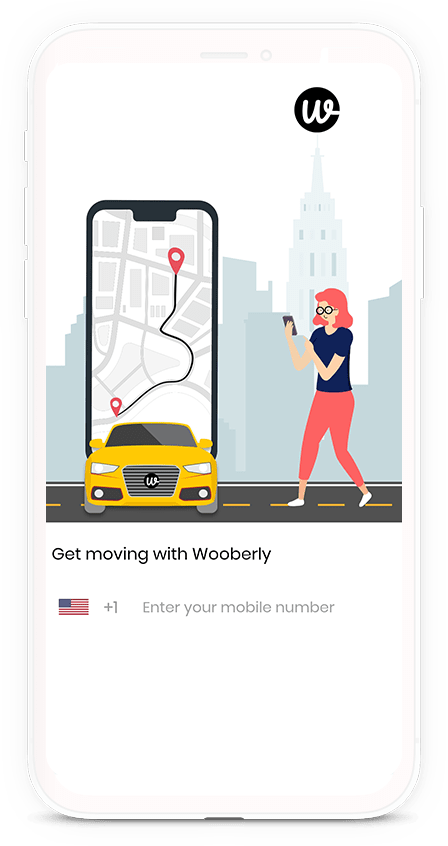 Single codebase
A single codebase allows us to create iOS and Android apps, thus speeding up the development process. Also, the addition of new features takes less time when developing with Flutter.


Elevating performance
Flutter's performance is just like the speed of light and the user experience is as smooth as butter. It enables developers to create UI screens that can constantly render in 60fps.


User Interface
Flutter can be used to create a responsive app with an expressive, stunning UI with the help of a widget library built of both Material design and Cupertino. It offers a smooth experience to the users.


The perfect solution for MVP
An MVP is suppose to launch your idea into the market as quickly as possible, reduce development efforts, and also be budget-friendly. Surprisingly, Wooberly is the best choice to build your very own MVP to fulfill your entrepreneur dream.


Rapid development
This amazing feature allows developers to see the changes made to the code in realtime, after bug fixes, and feature addition, without reloading the entire application. A practical way to save development time and effort.


Test it in a day!
Testing is the most important step in the taxi booking app development cycle. As the Flutter app developed from one codebase, a newly added feature can be easily tested that saves time. But you have to make sure that the UI changes are perfect across all devices.

Driver Features of Wooberly – Uber Clone App
Registration
Registration is simple in Wooberly - taxi software solution. It follows Twilio verification where an OTP is sent to the driver, to avoid fake registrations. Drivers register by providing their mobile numbers. Drivers will receive a code on their mobile to complete the registration process.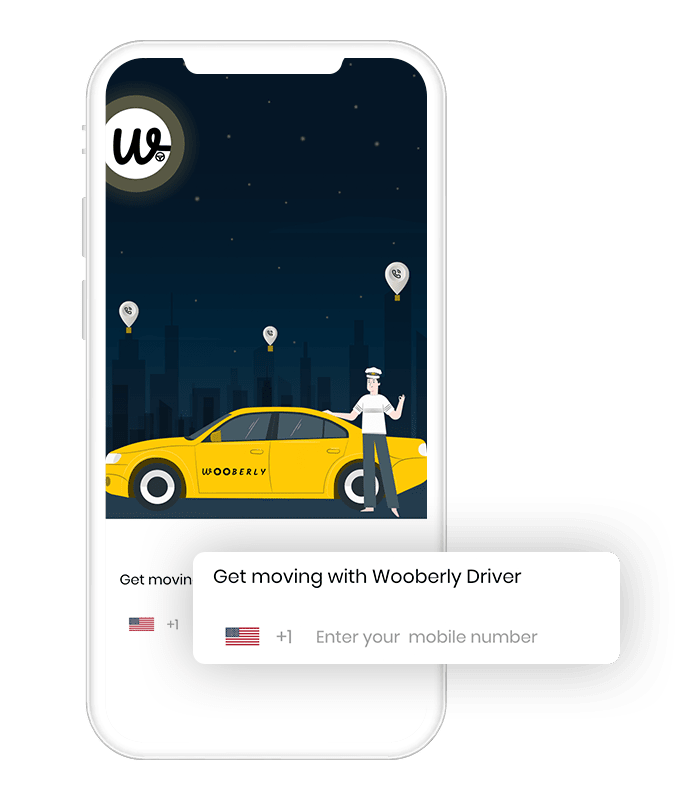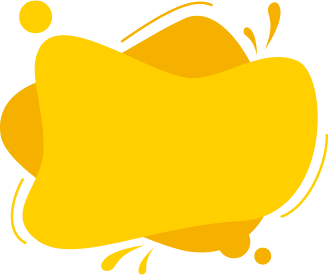 Rider Features of Wooberly – Uber Clone App
One-Click Signup Option
Wooberly - Uber clone software comes with a simple registration process with Twilio SMS gateway that sends verification code via SMS immediately for confirmation and thus eliminating fake users.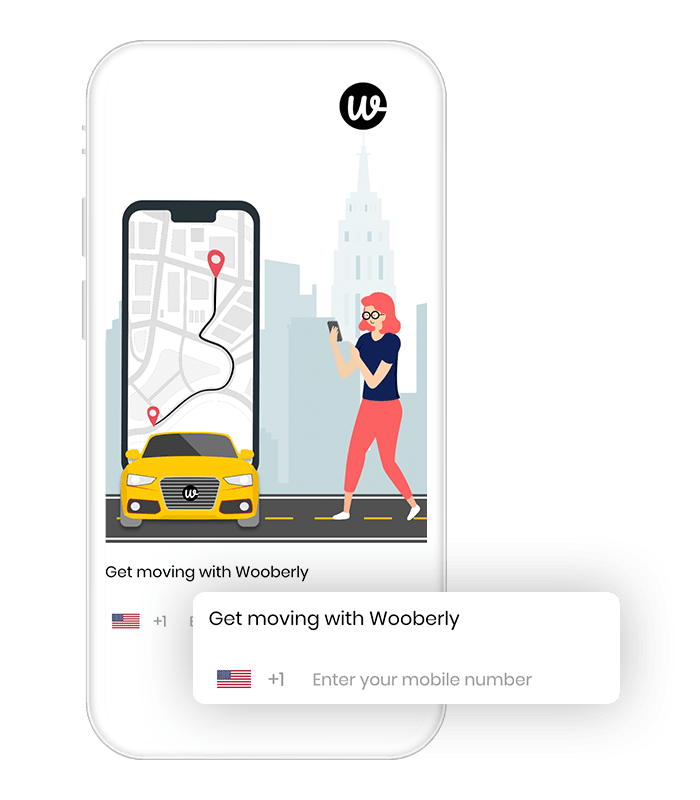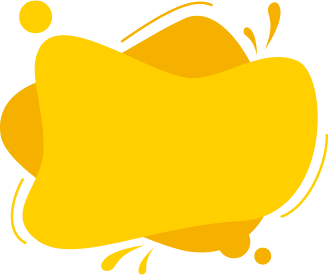 Site Settings
The site settings tab in the admin panel of Wooberly - Uber clone script allows admins to change the look of the taxi booking website like adding or editing logo, SEO properties like title, meta description, keyword, etc.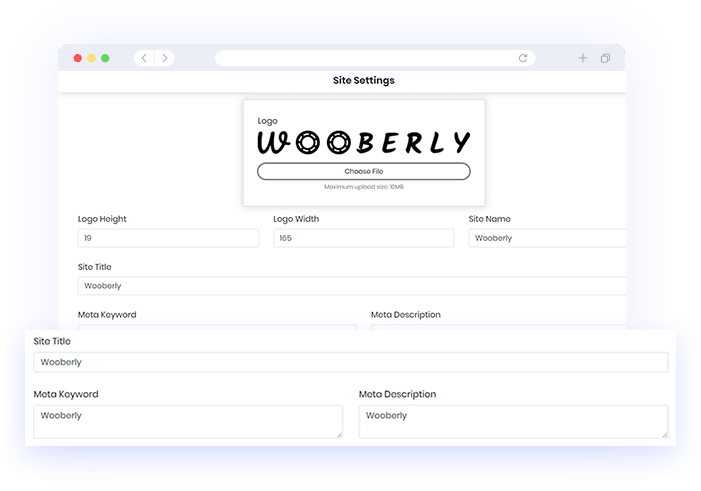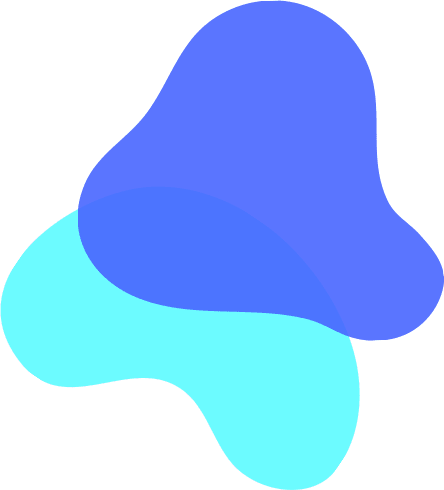 Standard
Features

of Our Wooberly - Uber Like App
Modernize and achieve substantial growth in your on-demand business with the everlasting features of Wooberly.
Have any interesting ideas in on demand taxi booking software development? We'd love to hear from you.

User Ratings
The driver and rider can rate each other after the trip ends.

Driver Online / Offline Modes
The driver can go online and offline by a click of a button.

Toll Charges
Toll charges can be added for a trip if the vehicle passes through a toll.

Trip Cancellation
Drivers and riders can cancel the trip anytime by providing the reason for the cancellation.

Phone Number Verification
Validate the phone number of riders & drivers while signing up on the platform.

Choose Mode of Payment
Riders can choose their mode of payment as cash, wallet, or credit/debit card.

Detailed Trip History
Riders and drivers can view past and current trip details in their respective apps.

Google Map Navigation
The drivers can use google map navigation to reach the rider's pick-up and drop off location.

Detailed Driver Earnings
Drivers can view weekly and total earnings made along with the tips received from riders.

Accurate Geolocation
Our Wooberly app tracks the driver's location heading to the pick-up point after a rider books a trip. This helps riders to see the driver's live location.

Emergency Contacts
Riders can add up to five trusted contacts and can share their ride status with them. This allows family and friends to know trip status.

Upload Vehicle Document
Drivers have to upload their vehicle registration and insurance documents for verification which will be reviewed by the admin before their first ride.
We're here to help!
Free Server Installation
We assure you to deploy the whole Uber Clone source code in your server at a free cost and we will keep you informed of the whole process.
Free app submission
Our development team makes sure to submit your app on the AppStore or PlayStore successfully.
Support After App Rejection
Acquire technical support after app rejection and we make sure to give successful relaunch on the AppStore or PlayStore.
Free white labeling
Get free white-labeling service to re-brand the script suiting your on-demand business.


Support after app rejection


Free app submission


Free white labeling


Free server installation
We provide the finest web and mobile app solutions of Uber-like taxi app to enhance your business growth.
Our Android and iOS apps offer a best-in-class user experience. You can observe how simple and faster the app is to use.
The Admin panel provides a bird's eye view of all the business operations and helps the platform owners to manage every action of the rider and driver.

Android

iOS

Web Panel

Admin Web Panel
Add extra capabilities to your on-demand platform by integrating worthy add-ons. To make your platform reach beyond your local community, Wooberly - taxi app script offers multi-language and multi-currency features.
To build a secure online platform, we have integrated Stripe SCA to authenticate an online payment. Also, you can make use of Twilio SMS verification for validating the users' phone numbers before they start using the Wooberly app.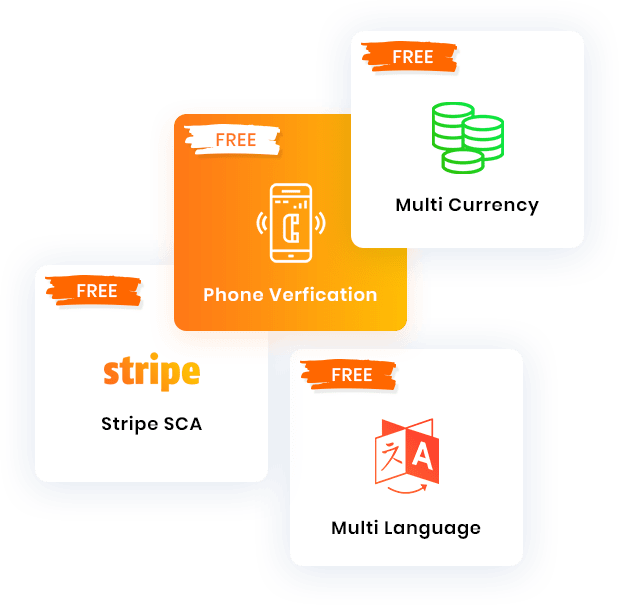 Discover the
Tech

Stack

of Wooberly – Uber Clone Script
Wooberly – ridesharing app like Uber uses cutting edge technology - Flutter to make things easier for app developers by cutting down a lot of development efforts, time, and also cost.
Google Maps and Geocoder are used to fetch the user's current location, live tracking, and routing GraphQL has been used to improve APIs performance adhara socket IO creates seamless connections between mobile devices Furthermore, Firebase handles all the push notifications and crash analytics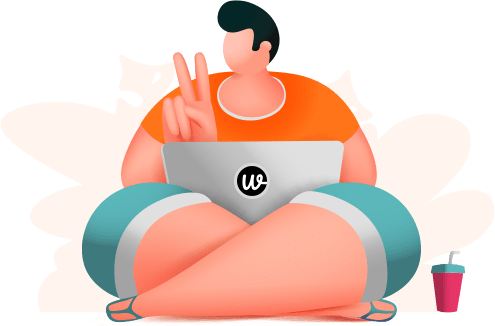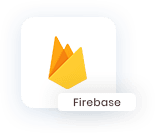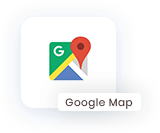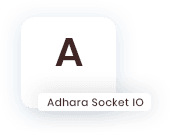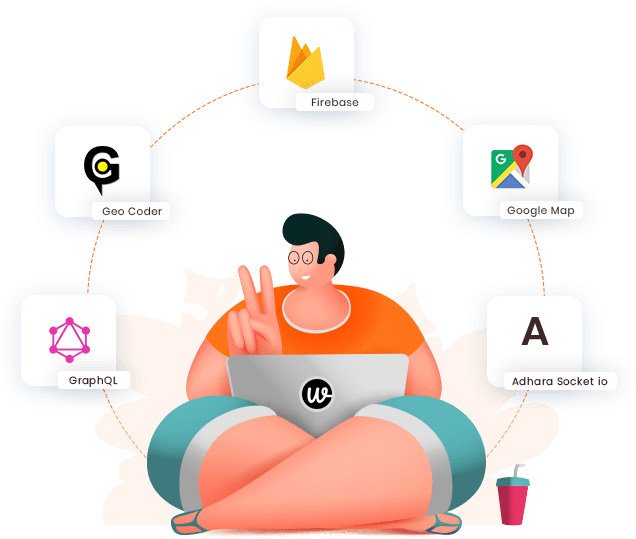 Stunning Uber Clone App Screen
Our design speaks a lot than words. Wooberly - Uber app clone provides a splendid experience to the users with the unbeaten combo of the appealing and innovative designs.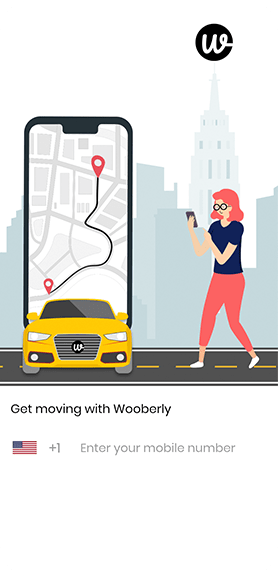 Pricing differs as per your business needs. We offer three pricing plans suiting all kind of business. Choose the plan that fits your business idea, and we can get it started right away.
Only you can choose your destiny, why not your plan? Check out the plan comparison below: The tick indicates what you can expect in the particular plan and the red cross tells you what the plan doesn't include.
Having trouble finding your plan, don't hesitate to contact us.
| Rider Features List | Starter | Professional | Enterprise |
| --- | --- | --- | --- |
| One-Time Fee | | | |
| 100% Source Code | | | |
| Multi Domain License | | | |
| Tech Support | 30 Days | 6 Months | 1 Year |
| Developer Support | | | 30 Days |
| Updates | 6 Months | 1 Year | Unlimited |
| Free Installation | | | |
| Free SSL Installation | | | |
| Mobile App Submission | | | |
| Email Support | | | |
| Native iOS App for Rider | | | |
| Native Android App for Rider | | | |
| Integrated Google Map | | | |
| Instant Push Notifications | | | |
| Detailed Trip History | | | |
| User Ratings | | | |
| Trip Cancellation | | | |
| Accurate Geolocation | | | |
| Multiple Payment Modes | | | |
| Wallet | | | |
| Promo Code | | | |
| | | | |
| --- | --- | --- | --- |
| SOS | | | |
| Multi- Language | | | |
| Multi-Currency | | | |
| Driver Tips | | | |
| Phone Number Verification | | | |
| Choose Mode of Payment | | | |
| Proximity Based Driver Availability | | | |
| Pin Your Destination | | | |
| Set Your Home and Work Address | | | |
| Emergency Contacts | | | |
| Reason for Cancellation | | | |
| Stripe SCA Integration | | | |
| Driver Features List | Startup | Professional | Enterprise |
| --- | --- | --- | --- |
| Native iOS App for Driver | | | |
| Native Android App for Driver | | | |
| Instant Push Notifications | | | |
| Detailed Trip History | | | |
| User Ratings | | | |
| Phone Number Verification | | | |
| Trip Cancellation | | | |
| Upload Vehicle Document | | | |
| Driver Online / Offline Modes | | | |
| Accurate Geo Location | | | |
| Multi-Currency | | | |
| Detailed Driver Earnings | | | |
| Dynamic Routing | | | |
| Google Map Navigation | | | |
| Toll Charges | | | |
| Admin Panel Features | Startup | Professional | Enterprise |
| --- | --- | --- | --- |
| Effective and User Friendly Dashboard | | | |
| Rider Management | | | |
| Driver Management | | | |
| Vehicle Category Management | | | |
| Category Based Pricing | | | |
| Vehicle Status Management | | | |
| Booking Management System | | | |
| Promo Code Management | | | |
| View Completed Rides | | | |
| User Moderation | | | |
| Dynamic Homepage Content and Logo Management | | | |
| Manage Currency | | | |
| Manage Notifications | | | |
| View User Ratings | | | |
| Manage Cancellation Reason | | | |
| Driver Document Management | | | |
Wooberly - Uber clone script can be customized to meet all your on-demand business requirements. Contact us today to bring your business idea to life.
Uber for pharmacy
A better way to receive medicines and other healthcare products by simply ordering through an app. Wooberly is a pre-built on-demand app that accelerates the development of Uber for pharmacy app and quicly launches the platform into the market.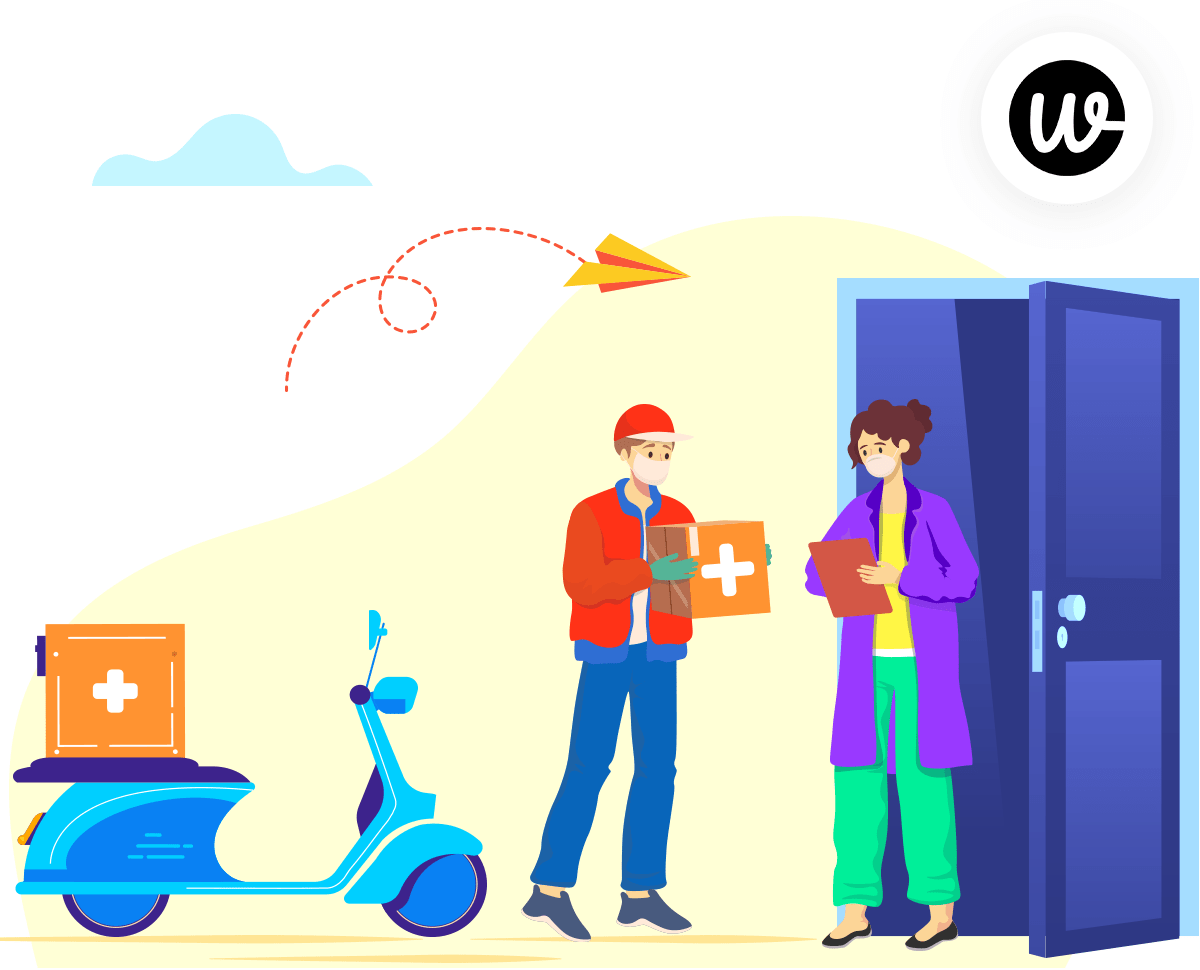 Uber for alcohol delivery
Let the drink come to customers at their comfort of home by ordering through the Uber for alcohol delivery app. The app bridges the gap between liquor stores and customers.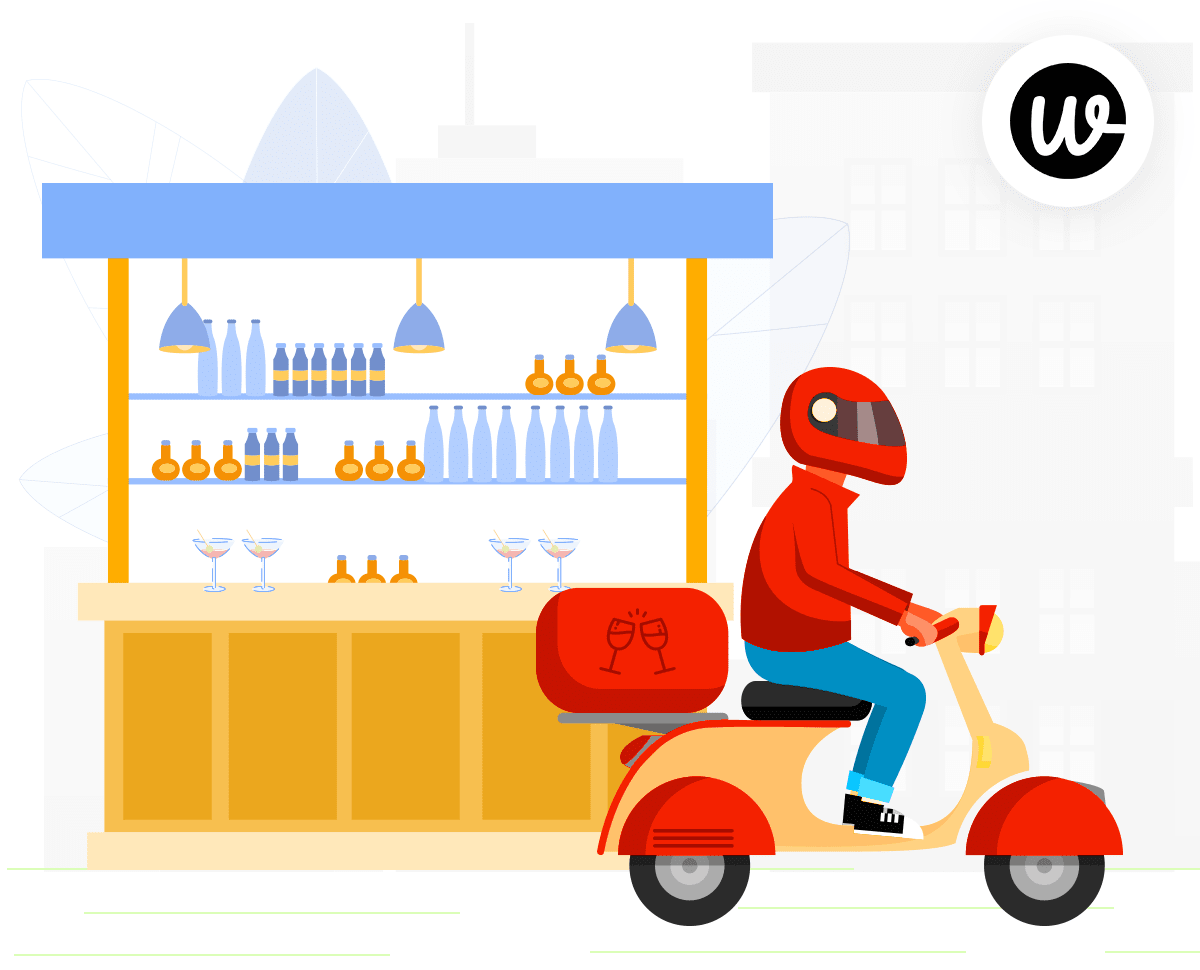 Uber for courier
Let the customers stay at home, and the courier moves faster to reach its destination. Quickly create your Uber for courier app to oversee and manage all the logistic operations.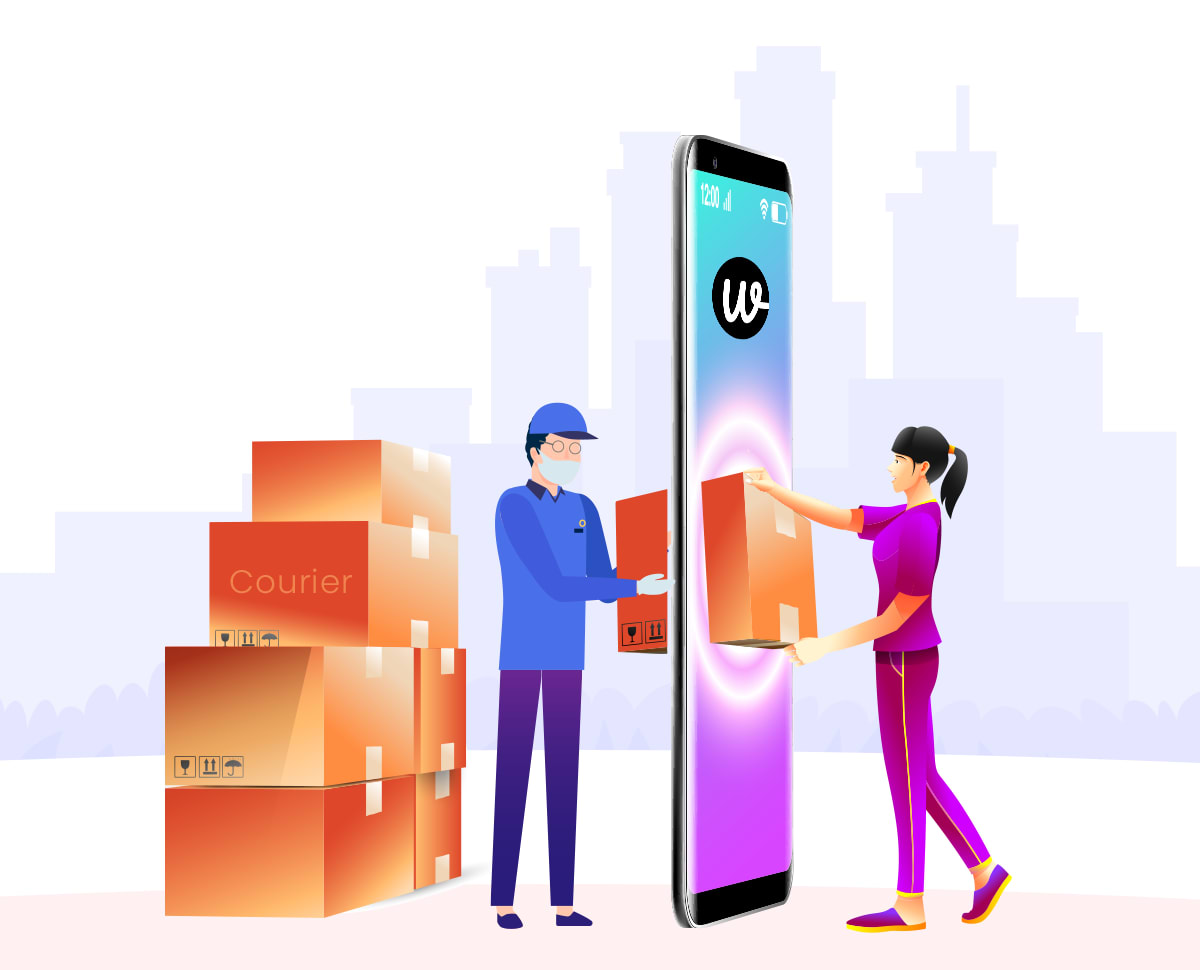 Uber for handyman
Let people have control in booking high-rated mechanics, plumbers, and other repair services through Uber for handyman app. Our Wooberly app speeds up the development process and makes your business available to customers in a short time.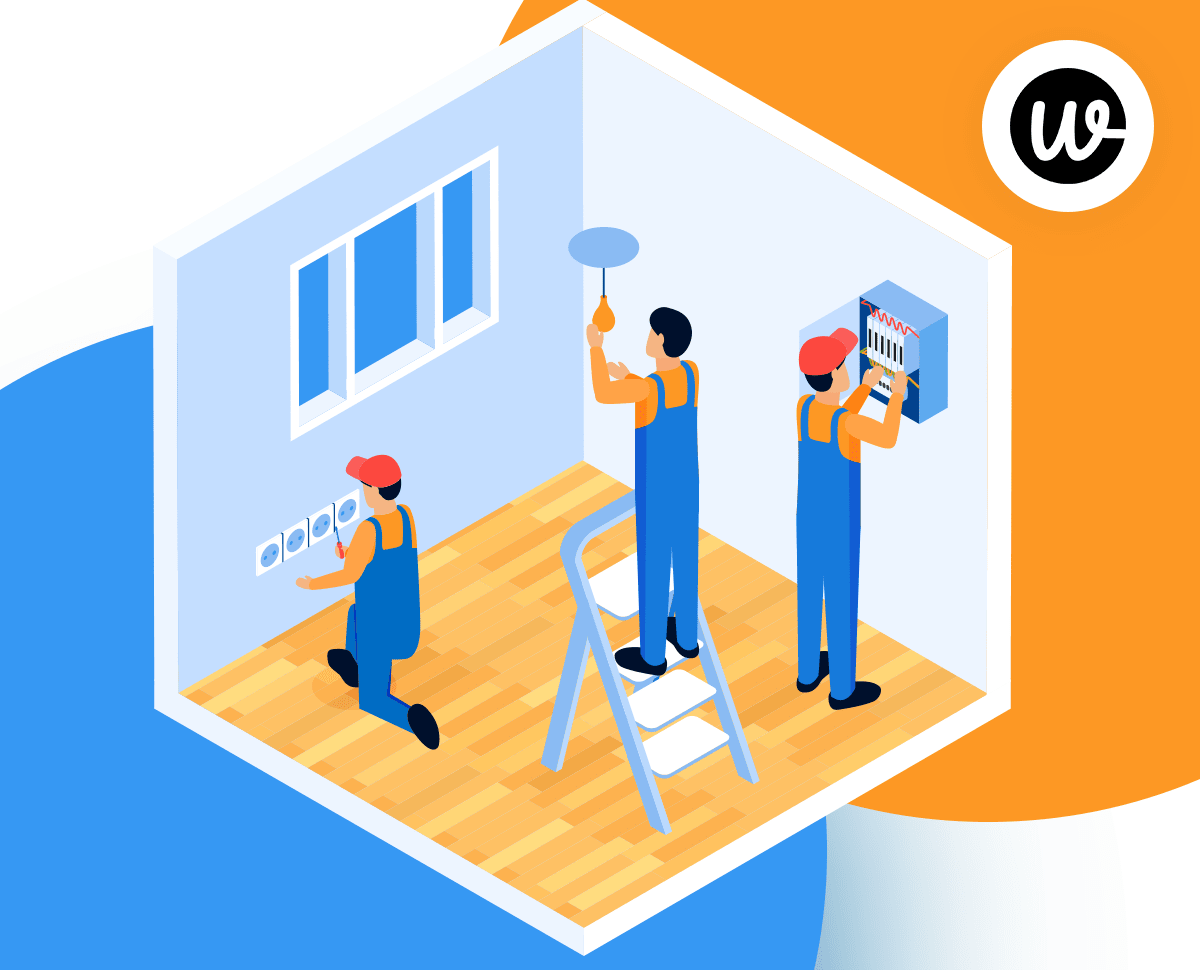 Uber for tow trucks
Get ready to design a hassle-free tow truck or road assistance on-demand app with all the comprehensive features of Wooberly that makes your users feel more comfortable.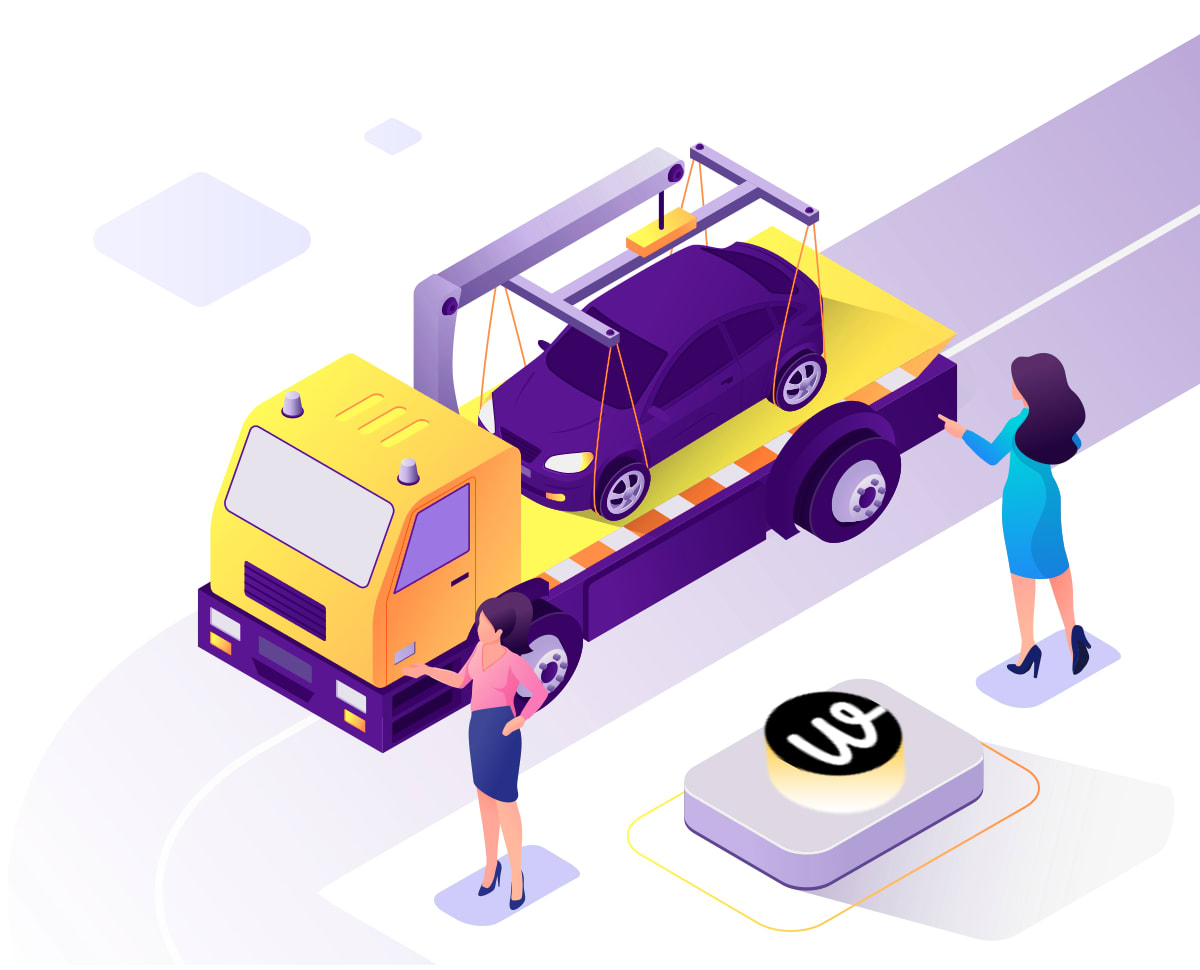 Previous
Next
We will keep on adding new features, improvising existing features, and fixing bugs if any. As long as your free update is active, you can get a copy of Wooberly's latest version.
If you have modified/customized the source code and want to keep the existing data in the newer version then it will be considered under customization and there will be additional charges based on the required number of hours to get this done. Please get in touch with our team for more details.
Yes, you can get the update based on the package that you purchased.
You can hire our team on-demand and get in touch with our team for more details.
– Help you with text changes
– Help you with color changes
– Help you with the translation
– Clarify your questions
– Bug fixing (If it's critical, we will give you a time frame to fix it. Otherwise, we will include the fixes in our updates)
Wooberly is a base platform that is 100% customizable to build any type of on-demand Platform.
Single domain license can be used for only one business in a single domain. For example: mybusiness.com
Multi domain license can be used for any number of businesses on multiple domains. For example: mybusiness1.com, mybusiness2.com etc.
After the purchase, we will set up the script one time on your hosting server without any additional cost. You may need to pay for additional installations.
We highly recommend AWS & DigitalOcean and also it will work fine on any Ubuntu based hosting servers.
– Issues in your local machine installation
– Reinstallation of the script
– Issues in Git due to not following the instruction
– Issues in modified code or if customization done by you/your team
– Technical questions will be answered through email within 24 to 48 hours.
– We will not use any external tools. All support related questions will be answered only through email.
– If the developer/technical support period is expired, you will need to pay for support on demand.
Our team won't be available during the weekend and government holidays. In that case, the email will be responded in the next business days based on the queue.
We would really appreciate your feedback!
Talk with our experts in case of any questions and get your dream product launched.