Let us do the heavy-lifting while you focus on your startup!
WooberlyHandyman: Create an App Like
Uber for Handyman Services

★
4.7 Out of 5
Based on 100+ Google reviews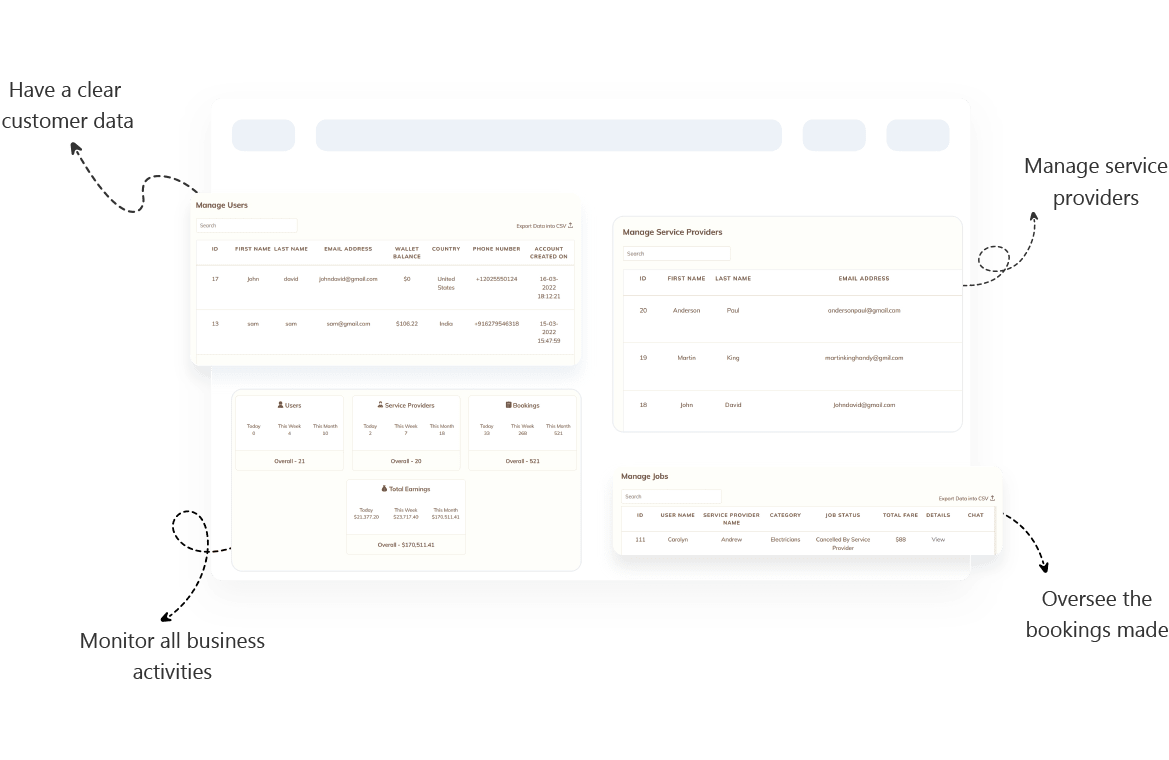 We served more than 400+ happy clients!
Learn about the solution
What is WooberlyHandyman?
WooberlyHandyman - A gateway to launching a Handyman service business cost-effectively.
WooberlyHandyman is a Uber-like app for Handyman that helps to manage a handyman business effortlessly. With its robust features, you can schedule appointments, track payments, and communicate with customers easily. You can just focus on delivering exceptional handyman services while our platform takes care of the rest.
Our cutting-edge platform offers all the intuitive features to streamline operations and skyrocket your success.
Have an idea to start your own Handyman app? You can reach us to get more specific information on how to get started.
Have an idea to start your own Handyman app? You can reach us to get more specific information on how to get started.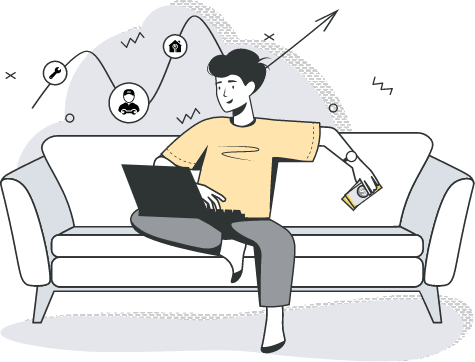 Book a free
1:1 consultation!
Every penny matters!
Why should you
consider creating a handyman app?
Almost everyone hates doing their daily chores or anything that belongs to home service. And they are ready to pay someone to do it. Here are 3 reasons to consider creating a handyman app.
The Urban Company acquired 33% more customers post-COVID lockdown.

And people prefer convenience over anything. Hence starting an app-based handyman service would be a profitable move.

The global number of smartphone users is projected to grow by 910.3 million, or 17.33%, between 2023 and 2028. So investing in app development is a multi-billion dollar business.
The handyman service market is projected to grow at a compound annual growth rate (CAGR) of 17.2% from 2022 to 2032, reaching a valuation of $1.65 billion by the end of the forecast period.
According to research, the handyman service market is estimated at US$ 390.9 million in 2023 to reach US$ 1.8 billion by 2033.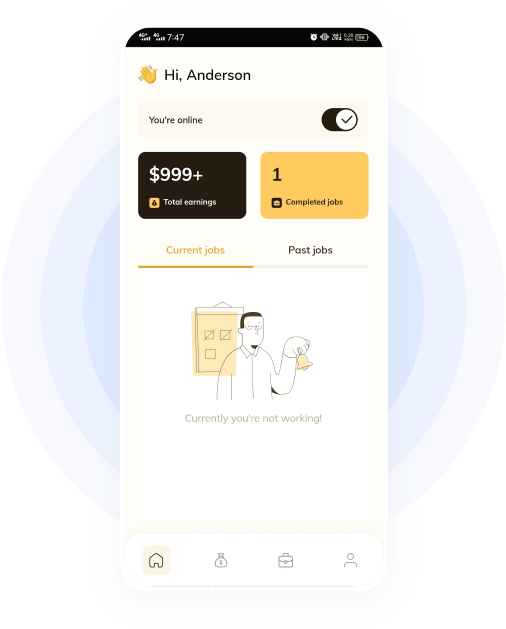 Introducing
The ultimate powerhouse
The only platform you need to start your app-based handyman business.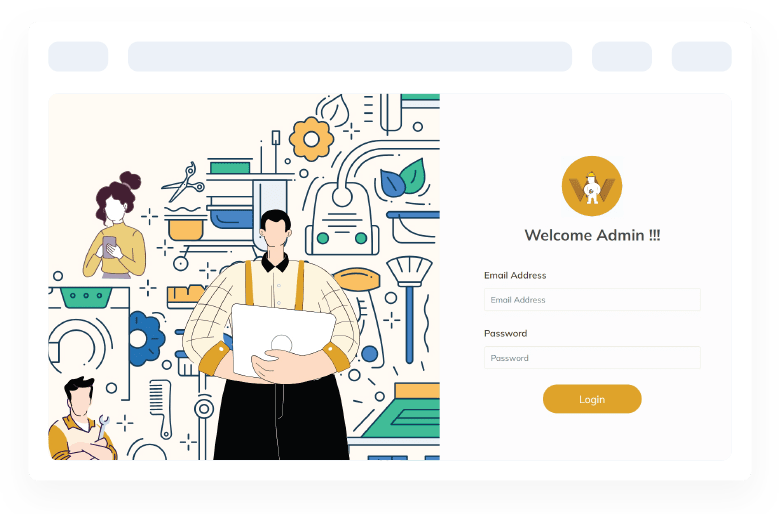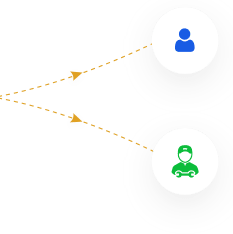 User app
Service Provider app
Features & Functionalities
User & Service provider
Under the hood!
Tech stack
Picking up the best technology stack for your Uber-like handyman app development helps in the scalability of an application. We chose to create our readymade handyman app in Flutter, a cross-platform software development kit.
Book a demo
You could save almost half the development cost

Create Android and iOS apps using one codebase

10X faster time to market for your product

Fewer resources are needed for app development

Flutter

Google Map

Socket.IO

Flutter Location

Firebase

GraphQL

React

Node.js
Why choose
WooberlyHandyman -
a handyman app
like Uber?
The key benefit of purchasing the WooberlyHandyman app over other readymade handyman apps based on the Uber model is that we conducted extensive customer research. We offer;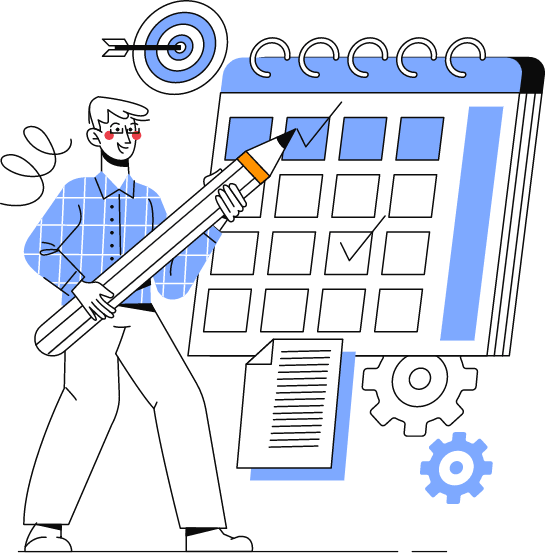 Here to help you!
How do we help you create your handyman app like Uber?

Regular updates
Regular updates
Our team will share the development status of the product promptly!

Enquire
Enquire
Get to know about our Uber-like handyman app.

Discover
Discover
Communicate your business idea with us in confidence!

Develop
Develop
We begin developing your handyman app with care!

Test
Test
We test the product and fix the issues simultaneously.

Launch
Launch
We assist you to launch your brand into the market!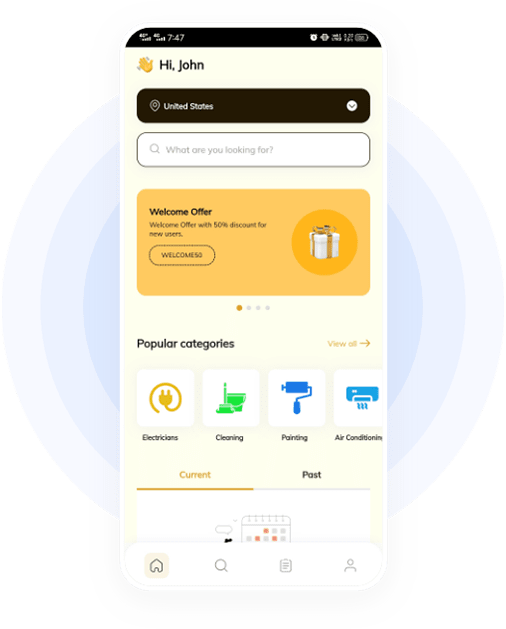 Spend wisely!
How much does it cost
to create a Handyman
app?
The cost of development is a crucial factor for startup owners. And we can feel you😉!
That's why we created WooberlyHandyman with Flutter. Flutter is a powerful cross-platform framework. It allows to build high-quality apps for both iOS and Android at a fraction of the cost of native development.
We assure you that our product will have everything you need to get started with your handyman services.
And it will also be much less expensive than creating a handyman app from scratch.
Grow smart!
A plan for every business size!
What we offer
All-in-one suite for your handyman service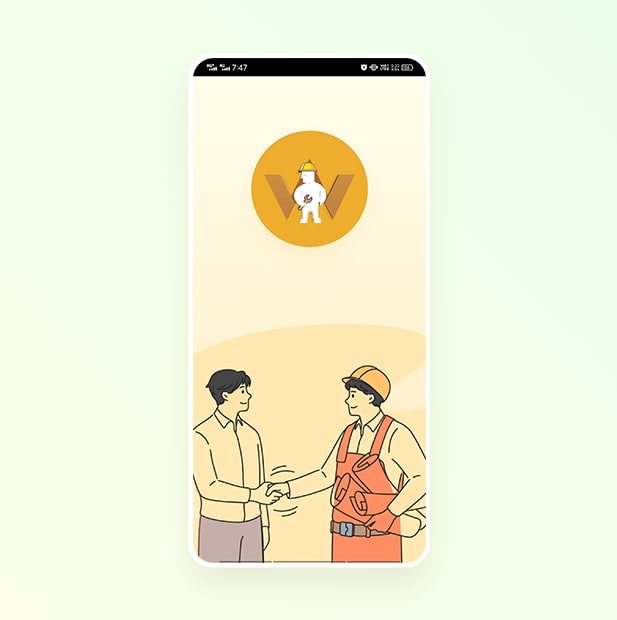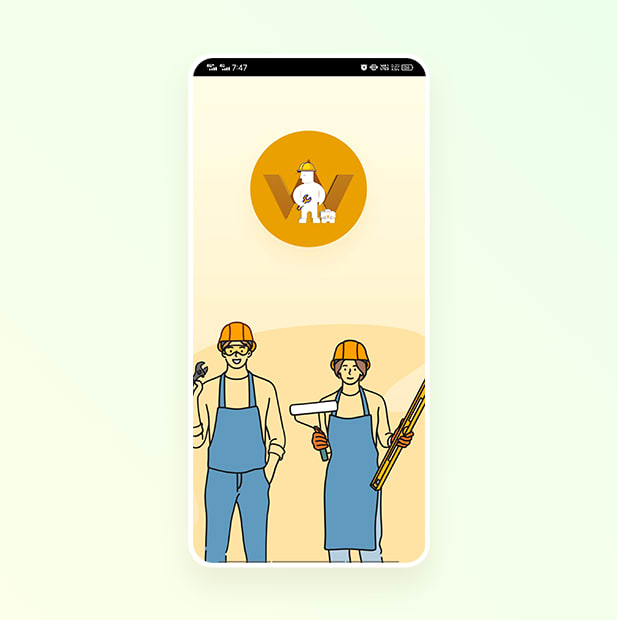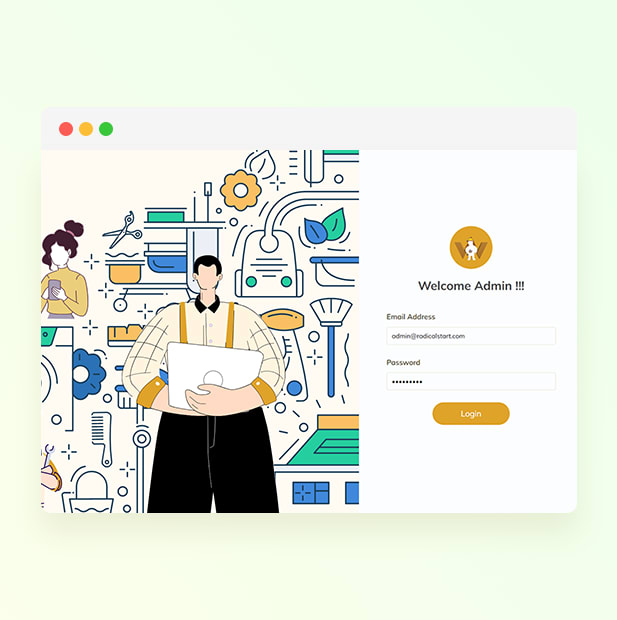 People Us

WooberlyHandyman is a readymade Uber-like app for handymen that helps entrepreneurs like you to start an on-demand home services business like TaskRabbit.
The WooberlyHandyman copy you receive will not be encrypted. It gives you the full freedom to customize it according to your business needs.
By using our WooberlyHandyman app, you can create your own handyman app like TaskRabbit at $5000. It has everything you need to run your business at ease.
Yes, WooberlyHandyman can be customized to suit any on-demand service business models like mechanics, car wash, maids, tutors, dog-walking, lawn care, snow removal, roadside assistance, etc.
We will keep on adding new features, improvising existing features, and fixing bugs if any.
Whenever we release a new version, we can share the updated source code files if you are eligible to get unlimited updates.
Even though updates are free, there will be additional charges for website reinstallation, mobile app reinstallation, and resubmission.
If there aren't any custom changes made then we can simply replace the files from the new version.
However, if there are any custom changes done by us, then we will need to compare the code and apply the changes using tools like Beyond Compare.
Updates are free. However, if we have to compare and apply the updates, then we may charge you for the hours that we need to spend on applying the update.
Please get in touch with our team for more details.
If the custom changes are done by you/your team, we can only provide the updated source code files as we will not be able to provide support on the tampered source code files.
Yes, you can get the update based on the package that you purchased.
You can hire our team on-demand and get in touch with them for more details.
The free technical support period will start from the date of purchase.
Help you with text changes
Help you with color changes
Help you with the static content translation (for a maximum of 3 languages and 2 iterations for each language)
Clarify your questions
Bug fixing (If it's critical, we will give you a time frame to fix it. Otherwise, we will include the fixes in our updates)
Issues in your local machine installation
Reinstallation of the script
Issues in Git due to not following the instruction
Issues in modified code or if customization is done by you/your team
After the purchase, you can connect with our technical support team via email only.
They will not be available for calls.
Our tech support team will respond to all your queries via email based on the queue.
It would take around 24 to 48 hours for our support team to respond during business days, based on the queue.
WooberlyHandyman is a base platform that is 100% customizable to build any type of on-demand services app.
However, it is not possible for us to provide technical support once the source code files have been tampered with. (After the modification of the source code from your side).
A single domain license can be used for only one business in a single domain. For example, mybusiness.com.
A multi-domain license can be used for any number of businesses on multiple domains. For example mybusiness1.com, mybusiness2.com, etc.
After the purchase, we will set up the script one time on your hosting server without any additional cost. You may need to pay for additional installations.
We highly recommend AWS & DigitalOcean and also it will work fine on any Ubuntu-based hosting servers.
Here is the minimum server requirement,
Operating System - Ubuntu 22.04
Storage - 50GB (Should be expandable)
RAM - 4GB (Should be expandable)
SSH with root user access
Note: The server should be plain.
The server should not have any configurations like Apache, any Database, etc. We need just a fresh installation of Ubuntu 22.04.
We can proceed with Let's Encrypt SSL (Let's Encrypt is a free, automated renewal, and open certificate authority).
If you wish to install another SSL provider, there will be an additional charge per SSL installation.
Web admin panel/ landing page theme color and font changes
Web admin panel/landing page favicon changes
App package name / Bundle ID changes.
App name changes.
App icon changes.
App theme color changes.
Firebase Crashlytic and FCM integration.
Static contents are rendered from the static language files in the web and mobile apps.
The Dynamic contents are the inputs provided by the users/admin which are stored in the database (For example Vehicle category name, location name, etc).
Free tech support covers the static content translation for a maximum of 3 languages (2 iterations for each language).