Love from 300+ successful entrepreneurs
RadicalStart team is really amazing. They have amazing support and management. They provide outstanding products and custom development. I recommend them.
Andraz Brelih

Sid and his team were just what we needed to create our website and test the market. Sid's customer service is beyond approach and I wish him and his team every success in the future.
Amanda Walker

Knowledgeable team, responsive, and super customer-centric!
Davisson

RentALL Space – Space Rental Script is a customizable space booking software that bridges the gap between landlords and guests/event managers. From giving a seamless booking process to managing unlimited users and reservations, RentALL Space would enrich your marketplace platform with better user engagement.
Control your marketplace activities in one dashboard, where it is simple and easy to use. Just focus on the business, and we will also take care of the rest.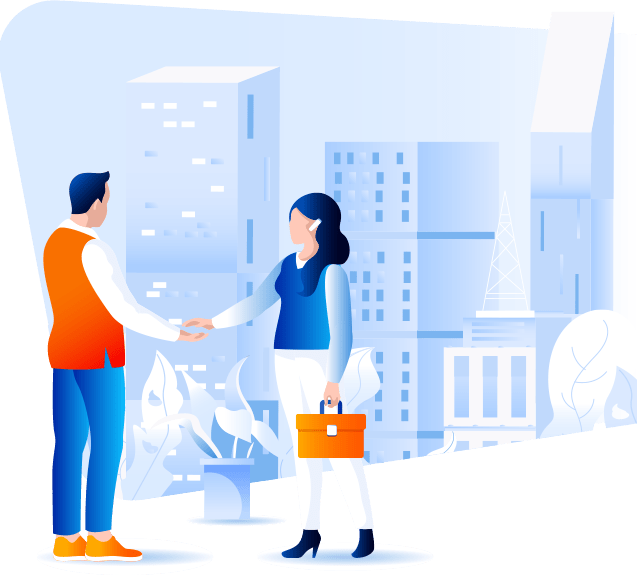 Book a free
1:1 consultation!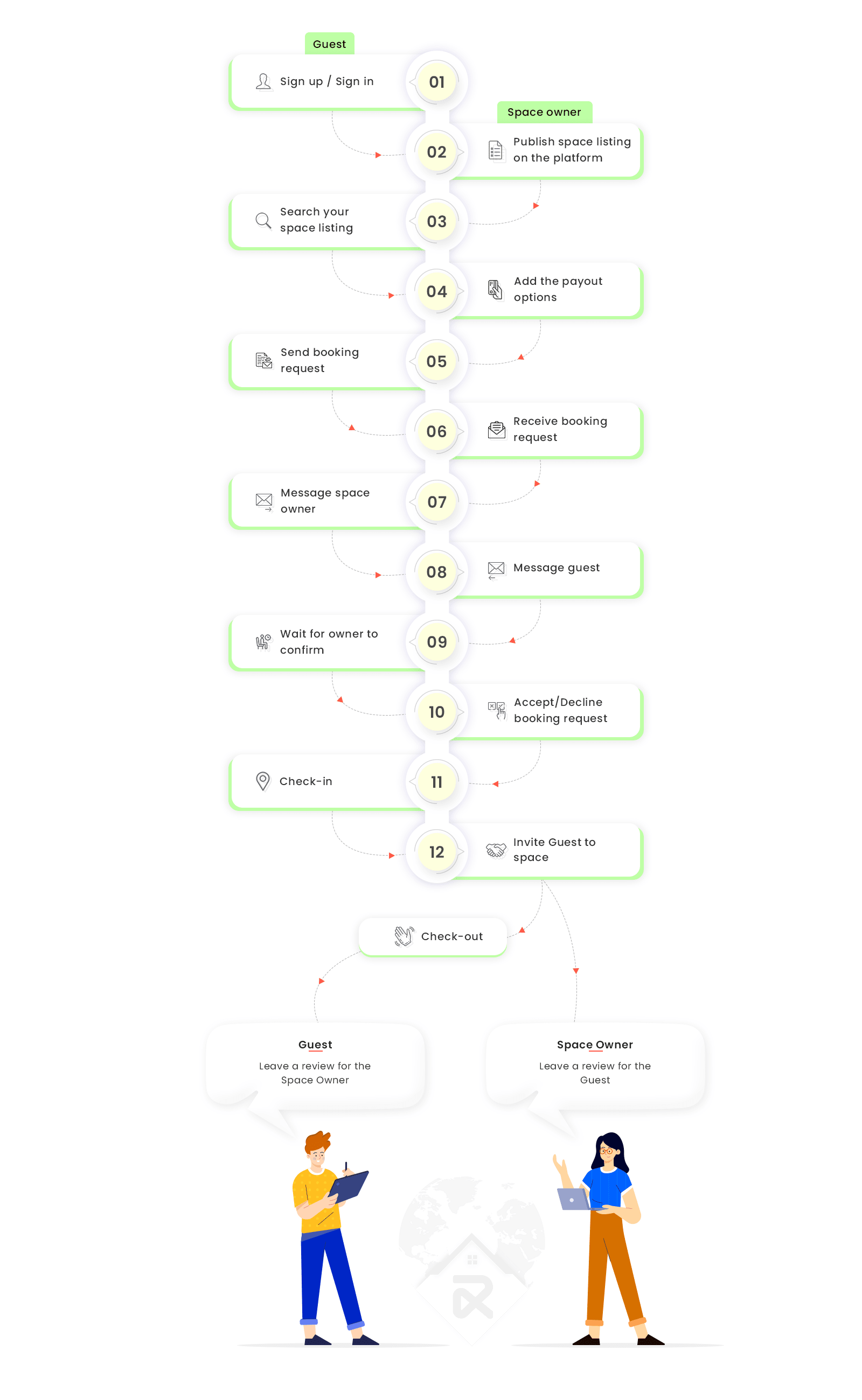 How to Get Started with Our Coworking Space Booking Software?
With one step at a time, here is our working process to build the space rental platform from scratch and launch it into the market.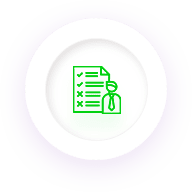 Gather Requirements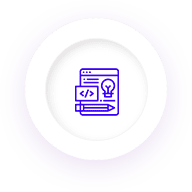 Designing & Development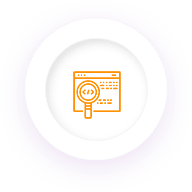 Testing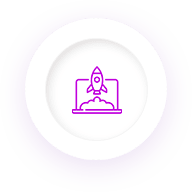 Launch
Let's work together to achieve your business goals

Why
Prefer

RentALL


Space – Space Rental Script?
RentALL Space - Space rental script accelerates your entrepreneurial journey by launching your space rental
startup faster into the market and giving a world-class experience.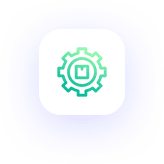 100% Customizable
Get our coworking space booking software, it provides 100% source code and also customizes it to your own business needs and requirements. Our customizable platform supports and also enhances your space rental business.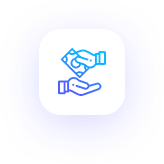 One -Time Payment
Get your own copy of space rental script source code. We guarantee you of no recurring charges and also experience a hassle-free payment to set your marketplace platform.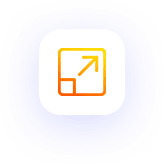 Scalable
RentALL Space – coworking space booking software gives a solid foundation for scaling your space marketplace platform along with the growing user base.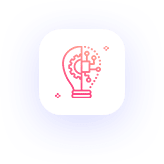 Modern Technologies
Build your office space rental script with the rising modern technologies like React, GraphQL, Express.js, Redux, and also React Apollo. Your marketplace platform can outperform in managing users efficiently and also handle all rental-related operations.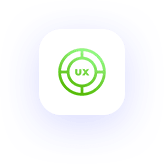 Better User Experience
RentALL Space - Space rental script comes with reusable UI components for high usability and also the speedy performance. Sculpt a simple, user-friendly and sleeky web and also a mobile app to please the eyes of your users using the platform.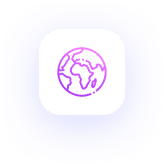 Launch Worldwide
Go global and expand your horizons with the multi-language and also multi-currency features. This allows wide users to prefer your space rental marketplace platform.

Our RentALL Space - Space Rental Script Workflow Video
Discover the
Benefits

of RentALL Space - Space Rental Script
Hourly Booking
Users can rent venue spaces by booking the number of hours they need at the exact time.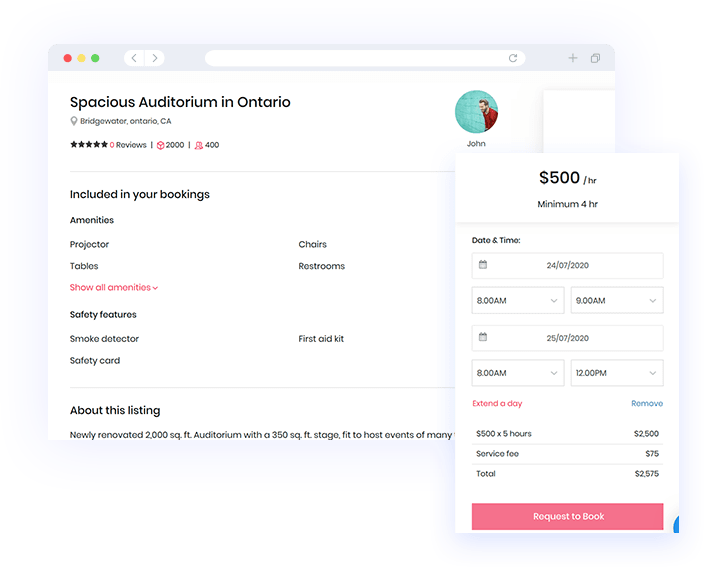 Site Settings
Keep a perfect logo that matches your homepage and email design that allows you to edit the width and height of the picture. Make your website SEO friendly by adding and editing the site name, site title, meta keyword, and meta description. Add Play Store and App Store links on the homepage of the website for marketing purposes.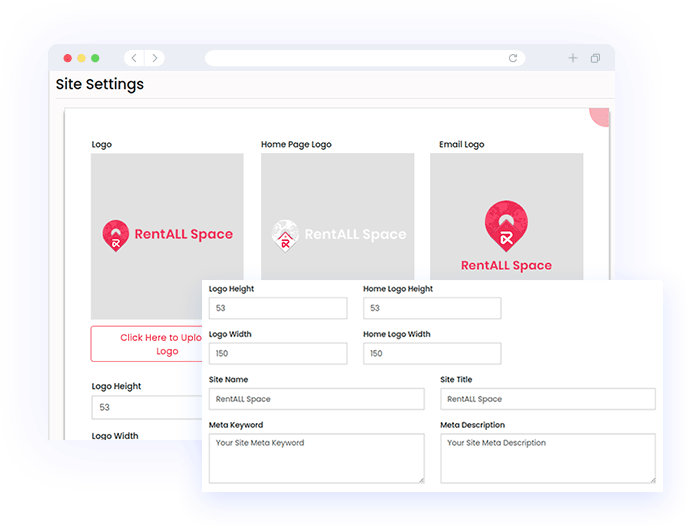 Standard
Features

Of RentALL Space
Find out what's inside the RentALL Space and the exciting features we offer to give a splendid user experience and smooth business running.

Automated Email Notifications

Recommended Listings

Popular Locations

Manage Reservations

Cancellation Policies

Payout Preferences

Two way Review System

SMS Verification

Report User

Document Verification

Edit Profile

Receipts

Export Data From Admin Panel

Wishlist

Transaction History
Make your space rental platform better with our 100% customizable RentALL Space - Space rental script.
You would also be rewarded with a 100% source code, making you the owner of the whole script.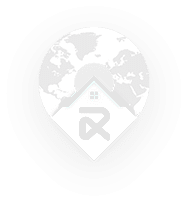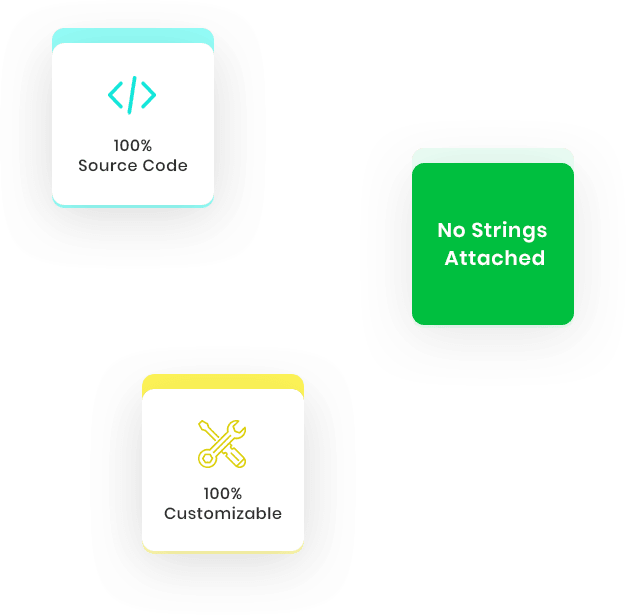 Free App Submission
We assure you of high-quality mobile applications. We don't settle until your iOS and Android apps are successfully published in their respective digital distribution platforms.
Support in case of App Rejection
We help you get past the tough phase in case of app rejection by analyzing the codes, modifying it, and also by ensuring you a successful launch without making you wait forever.
Free Server Installation
We install your server for no-cost at all, plus we will keep you updated on the whole progress and we answer all your technical questions.


Support after app rejection


Free app submission


Free white labeling


Free server installation
Our Team creates ingenious Web Panel, Admin panel, and mobile apps for both iOS and Android.
We provide great customer support in case of mobile app rejection during app submission on Google Play Store and Apple App Store.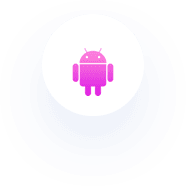 Android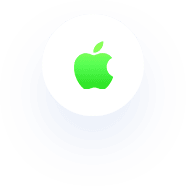 iOS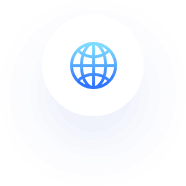 Web Panel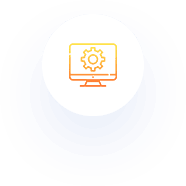 Admin Web Panel
Add powerful addons to your platform to make your space rental business scalable and offering great new benefits to impress your customers than ever before.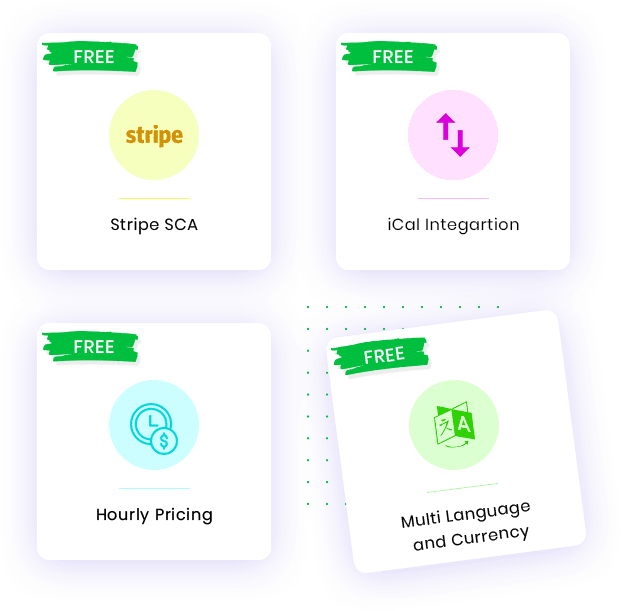 Tech

nologies used in Our Coworking Space Booking Software
Design a flawless and also well-designed venue booking website with the latest technology. Formulate your coworking space booking software as powerful to hold huge users and also perform multiple transactions.
React, Redux, GraphQL, React Apollo, Express.js, and Sequelize, are preferred by RentALL Space to raise the standard of web development.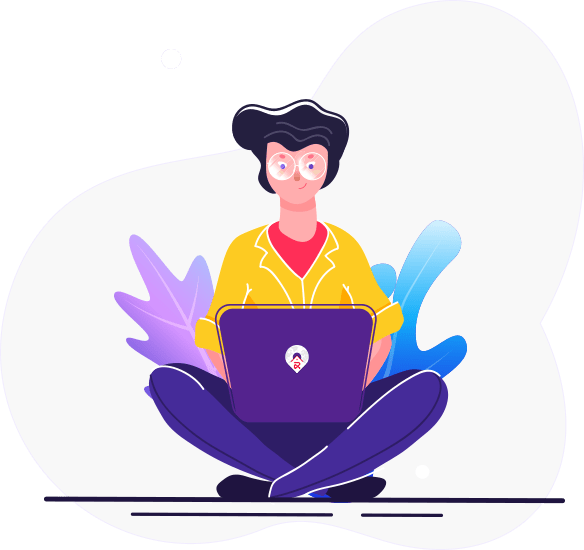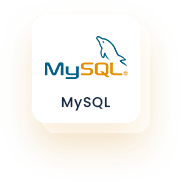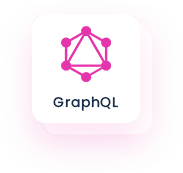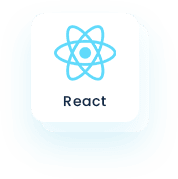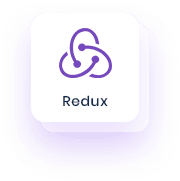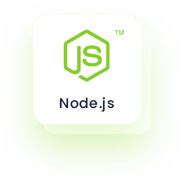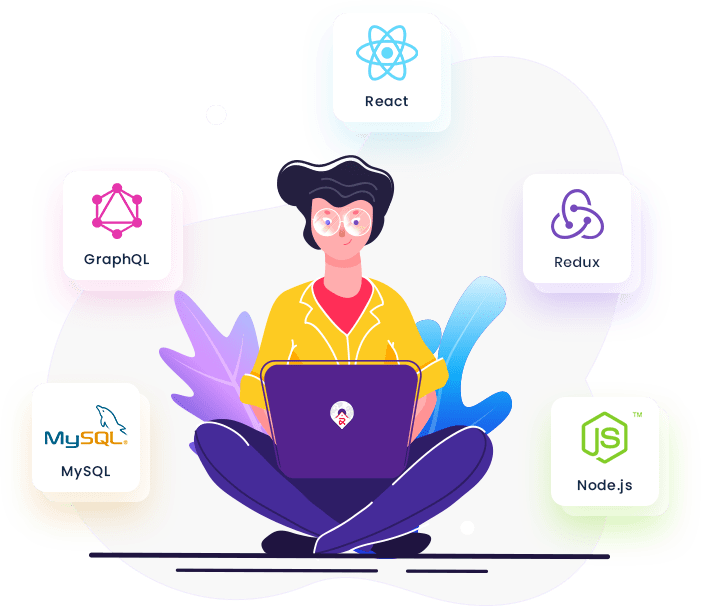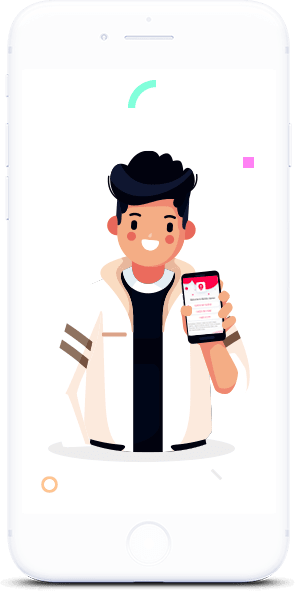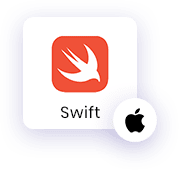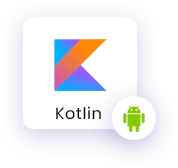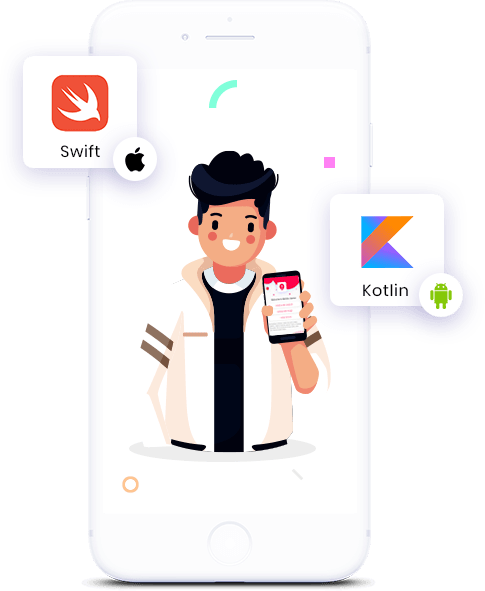 Create your
top-notch

Android app
Build the first-class Android app for your space rental business that captures the user's attention and makes them stay longer on your app. We built the platform using the latest technologies such as Kotlin, Android Jetpack, Apollo GraphQL, RxJava, Dagger2, Epoxy, and Lottie.
Launch your best in class-
iOS app
Make your iOS app suits your business needs at the same time satisfying your customer's goal with the visually enticing UX look and the turbo performance of the app's functions. We develop the app using swift, Lottie, Apollo GraphQL, Firebase/Messaging, Apple login, and SDWebImage.
Visually Pleasing App Screen
Present to your customers a modernized and appealing UI design. Our RentALL Space makes customers seamlessly adapt using your space rental platform.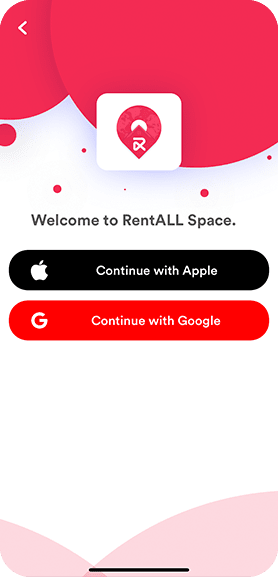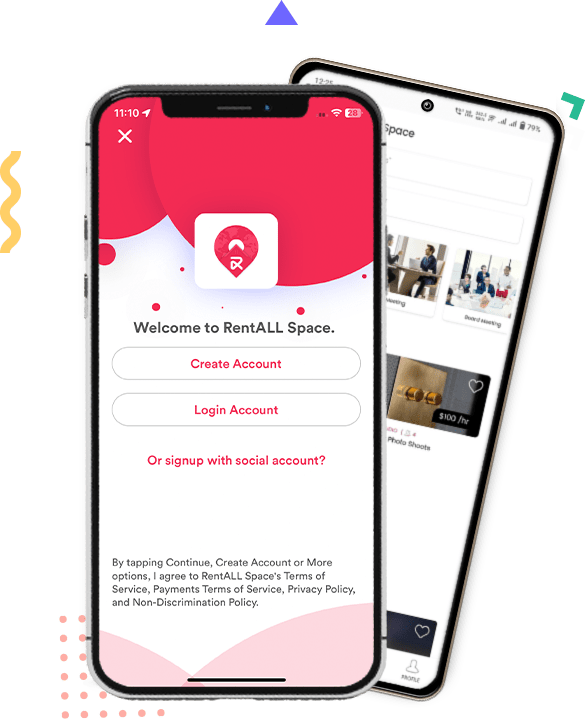 Knockout

Native Android and iOS Apps
You can download the RentALL Space mobile apps quickly to your Android or iOS devices from the corresponding app store and also experience the smooth workflow and efficient performance of the space rental app.
Now, it's more than easier to manage your business processes using your mobile apps. With a secure payment transaction and solid platform, the app is streamlined and also delivers an efficient process.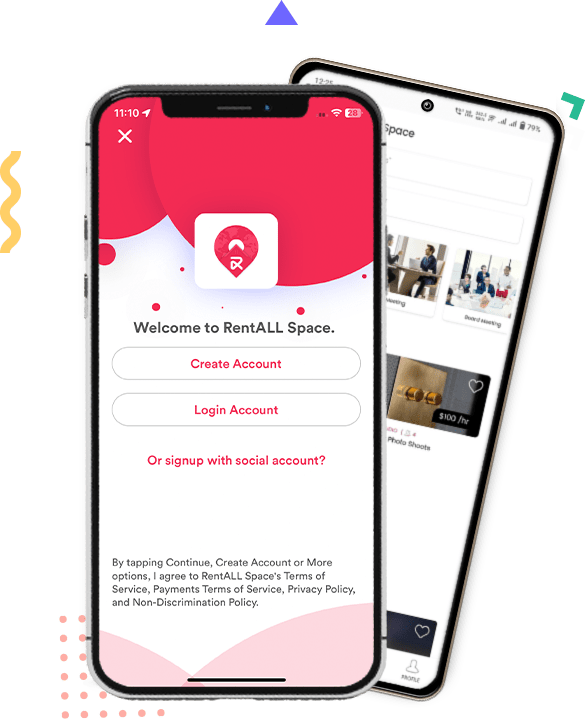 We have two different pricing plans to get your dream boat sailing. This allows you to choose the right plan for you to get started. We are just one email or a phone call away.
Only you can choose your destiny, why not your plan? Check out the plan comparison below:
The tick indicates what you can expect in the particular plan and the red cross tells you what the plan doesn't include.
Having trouble finding your plan, don't hesitate to contact us.
| Benefits | Standard | Premium |
| --- | --- | --- |
| One-Time Fee | | |
| 100% Source Code | | |
| Multi-domain license | | |
| Rebranding | | |
| Tech Support | 3 Months | 6 Months |
| Updates | 6 Months | Unlimited |
| Free Installation | | |
| Free SSL Installation | | |
| iOS Native App | | |
| Android Native App | | |
| Mobile App Submission | | |
| Mobile API | | |
| Email Support | | |
| Admin backend web panel | | |
| Core Features | Standard | Premium |
| --- | --- | --- |
| Hourly Booking | | |
| Multi Language | | |
| Multi Currency | | |
| Unlimited Hosts | | |
| Unlimited Guests | | |
| Unlimited Listings | | |
| Automated Email Notifications | | |
| Message Notifications | | |
| Recommended Properties | | |
| Advanced Search Filters | | |
| Responsive Mobile Ready Design | | |
| Social Sharing | | |
| Integrated Google Analytics | | |
| Google Maps Integration | | |
| Image Compression | | |
| Dynamic SiteMap | | |
| Cookies Disclaimer bar | | |
| SEO Friendly URLs | | |
| Multiple Homepage | | |
| Popular Locations | | |
| Admin Features | Standard | Premium |
| --- | --- | --- |
| Commission Fees for Guest and Host | | |
| Edit Listing From the Admin panel | | |
| Listing Management in Admin panel | | |
| Export Data From Admin Panel | | |
| User Management in Admin panel | | |
| Review Management | | |
| CMS Management | | |
| Popular Locations Management | | |
| Ban Users | | |
| Message Auditing | | |
| Homepage Layouts | | |
| Currency Management | | |
| Homepage Management | | |
| Listing Settings Management | | |
| Admin Dashboard | | |
| Refund Management | | |
| Payout Management | | |
| Site Settings | | |
| Manage Document Verifications | | |
| SMS Verification Settings | | |
| Report User Management | | |
| Host Features | Standard | Premium |
| --- | --- | --- |
| iCal Integration – Export & Import | | |
| Manage Reservations | | |
| Transaction History | | |
| Payout Preferences | | |
| Multiple Bed Type | | |
| Manage Listings | | |
| Message History | | |
| Receipts | | |
| Stripe Connect Onboarding | | |
| Booking Features | Standard | Premium |
| --- | --- | --- |
| Stripe Connect | | |
| PayPal Payment Gateway | | |
| Instant Book & Request to Book | | |
| Two way Review System | | |
| Cancellation Policies | | |
| Itinerary & Print Receipt | | |
| Stripe SCA | | |
| User Features | Standard | Premium |
| --- | --- | --- |
| SMS Verification | | |
| Google Verification | | |
| Advanced Internal Messaging System | | |
| Upcoming & Previous Trips for Guest | | |
| Google Login | | |
| Email Verification | | |
| Report User | | |
| Wishlist | | |
| Document Verification | | |
| Edit Profile | | |
People Us

There is no encrypted file in the copy of your RentALL Space. It gives you full freedom to customize it for your needs.
We will keep on adding new features, improvising existing features, and fixing bugs if any.
Whenever we release a new version, we can share the updated source code files if you are eligible to get unlimited updates.
Even though updates are free, there will be additional charges for website reinstallation, mobile app reinstallation, and resubmission.
If there aren't any custom changes made then we can simply replace the files from the new version.
However, if there are any custom changes done by us, then we will need to compare the code and apply the changes using tools like Beyond Compare.
Updates are free. However, if we have to compare and apply the updates, then we may charge you for the hours that we need to spend on applying the update.
Please get in touch with our team for more details.
If the custom changes are done by you/your team, we can only provide the updated source code files as we will not be able to provide support on the tampered source code files.
Yes, you can get the update based on the package that you purchased.
You can hire our team on-demand and get in touch with our team for more details.
The free technical support period will start from the date of purchase.
Help you with text changes
Help you with color changes
Help you with the static content translation (for maximum 3 languages and 2 iterations for each language)
Clarify your questions
Bug fixing (If it's critical, we will give you a time frame to fix it. Otherwise, we will include the fixes in our updates)
Issues in your local machine installation
Reinstallation of the script
Issues in Git due to not following the instruction
Issues in modified code or if customization done by you/your team
After the purchase, you can connect with our technical support team via email only.
They will not be available for calls.
Our tech support team will respond to all your queries via email based on the queue.
It would take around 24 to 48 hours for our support team to respond during business days, based on the queue.
RentALL Space is a base platform that is 100% customizable to build any type of Sharing Economy Platform.
However it is not possible for us to provide the technical support once the source code files are tampered. (After the modification of the source code from your side).
Single domain license can be used for only one business in a single domain. For example: mybusiness.com
Multi domain license can be used for any number of businesses on multiple domains. For example: mybusiness1.com, mybusiness2.com etc.
After the purchase, we will set up the script one time on your hosting server without any additional cost. You may need to pay for additional installations.
We highly recommend AWS & DigitalOcean and also it will work fine on any Ubuntu-based hosting servers.
Here is the minimum server requirement,
Operating System - Ubuntu 22.04
Storage - 50GB (Should be expandable)
RAM - 4GB (Should be expandable)
SSH with root user access
Note: The server should be plain.
The server should not have any configurations like Apache, any Database etc.
We need just a fresh installation of Ubuntu 22.04.
We can proceed with Let's Encrypt SSL (Let's Encrypt is a free, automated renewal, and open certificate authority).
If you wish to install another SSL provider, there will be an additional charge per SSL installation.
For Website:
Web application theme color and font changes
Web application favicon changes
Google login integration
For mobile apps:
App package name / Bundle ID changes.
App name changes.
App icon changes.
App theme color changes.
Firebase Crashlytic and FCM integration.
Google login configuration.
Static contents are rendered from the static language files in the web and mobile apps.
The Dynamic contents are the inputs provided by the users/admin which are stored in the database (For example Space name, description etc).
Free tech support covers the static content translation for a maximum of 3 languages(2 iterations for each language).
We would really appreciate your feedback!
Talk with our experts in case of any questions and get your dream product launched.