Car rental software
Manage your car rental business like a PRO! With all essential features and functionalities.
What is car rental software?
Car rental software empowers entrepreneurs to manage the entire process of the car rental business through the software. The software encompasses countless features that enable the admin to monitor and perform the overall operation effectively; reservations by renters and payout to car owners - the software make these tasks look simple.
Overall, it offers a user-friendly interface and effortless functionality for renters to book and monitor their bookings. And for car owners to list and rent their cars.
However, car rental software comes with web panels, apps, and integrations with popular platforms like Google Maps and GPS tracking tools, making it even more convenient for users to have an eye on the locations.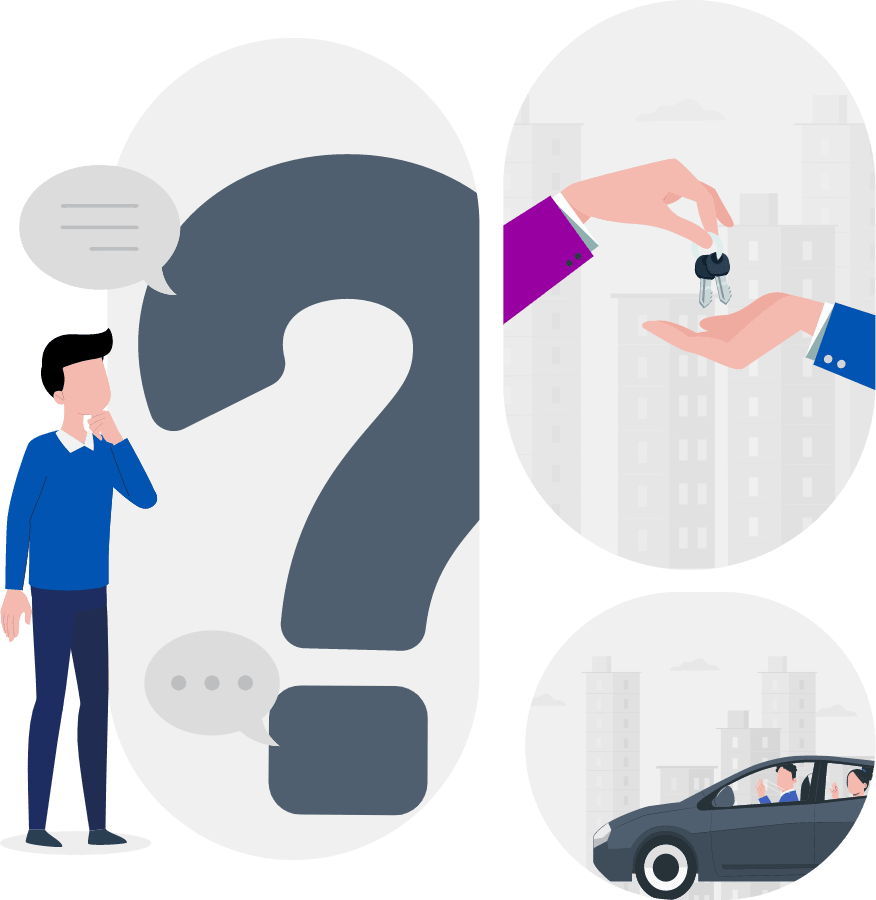 Car Rental Software - Best beyond the Rest!
It's time to unleash our product RentALL Cars, a car rental solution that helps you monitor and manage your business all online. With on-demand features and functionality, it's effortless for you to work and perform countless tasks. To get more specific, the admin(you) can manage both users(renters and car owners), change the site and home page settings, and do anything necessary to run your car rental business fitly.
For renters and car owners, we offer a combined app, where they can switch between renters or car owners. And you (the admin); get an eagle-eye view of your business via the admin panel. Since being a pre-developed software, it's cost-effective - & you're one step behind the launch of your platform.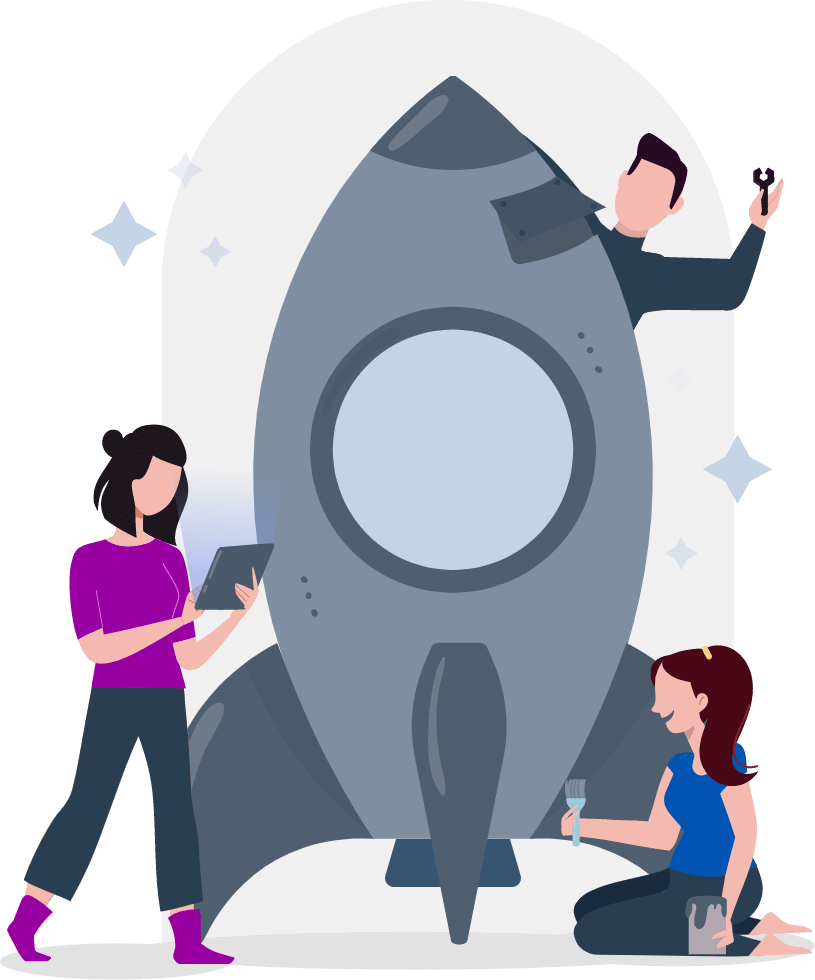 Discover the Top features!
Admin dashboard
It displays the total user counts and depicts the data for the last 24 hours and 30 days. And same shows for the listing and reservation of the platform.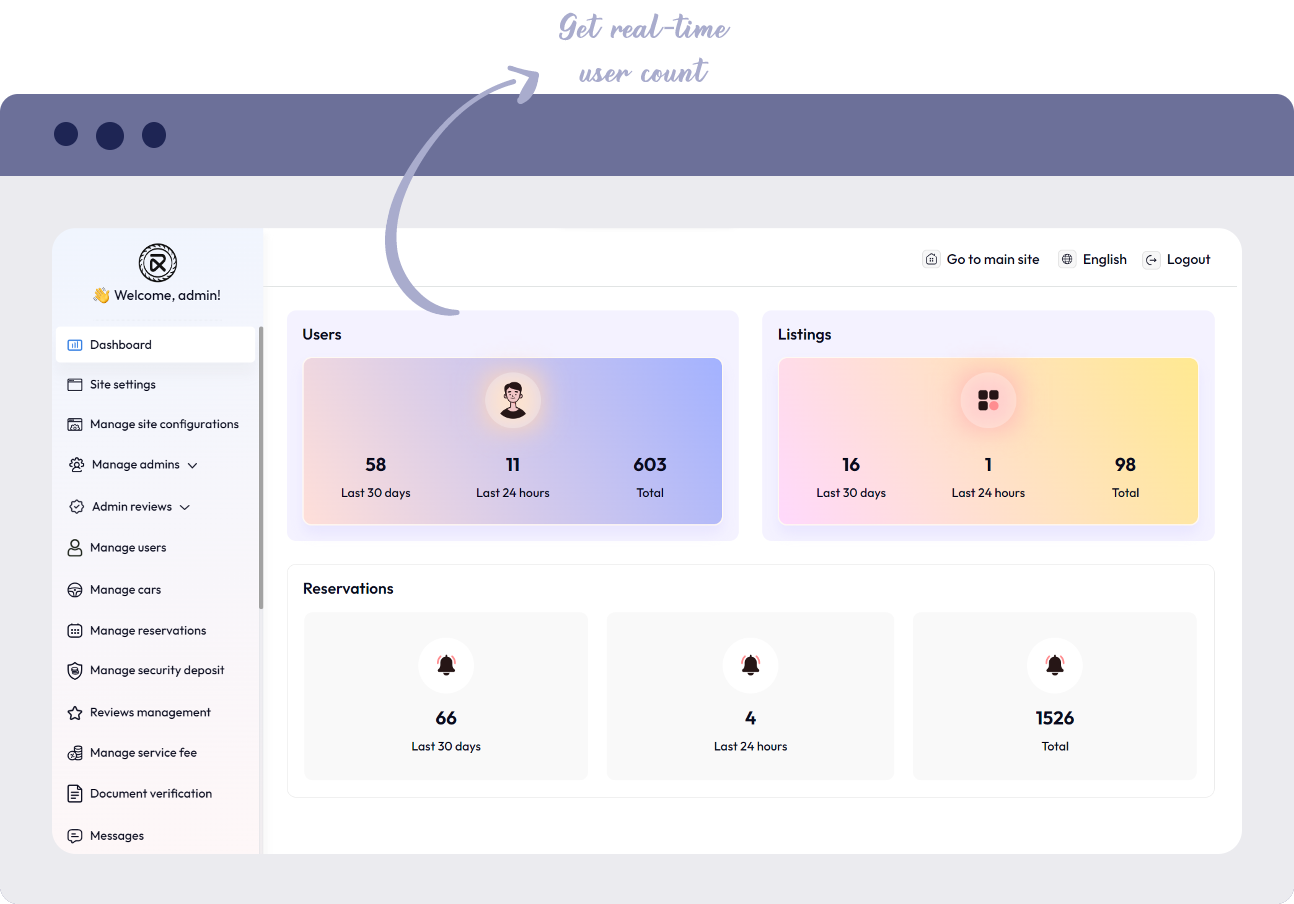 The ultimate
guide to Car rental software
Grab our car rental software guidebook - crafted by experts to walk you through the entire process.
Get your access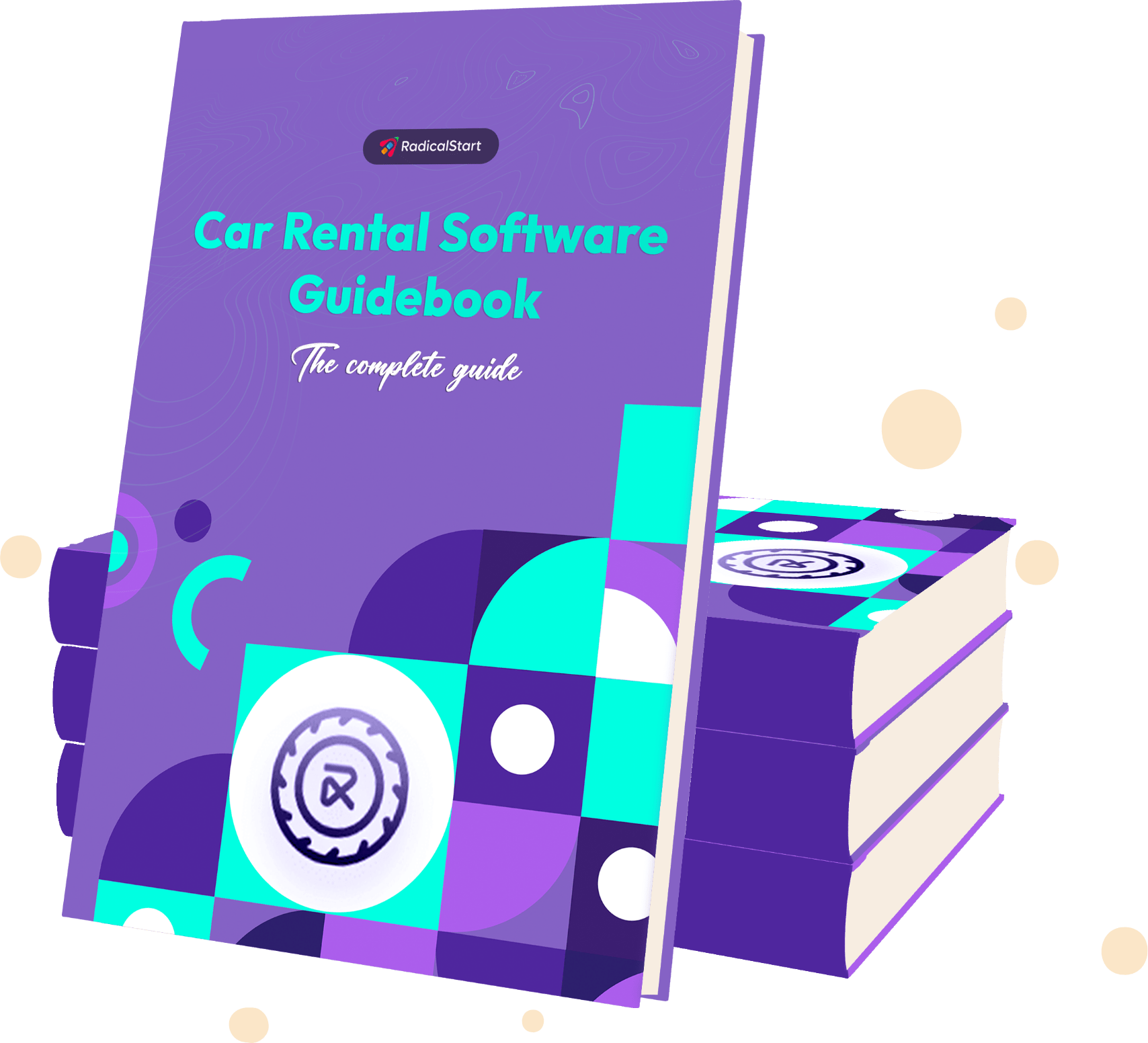 Other
essential features
for you!
Manage service fee

The admin can set the service fee as a fixed or percentage method for the car owners, and renters, and also they can manage currency for the platform.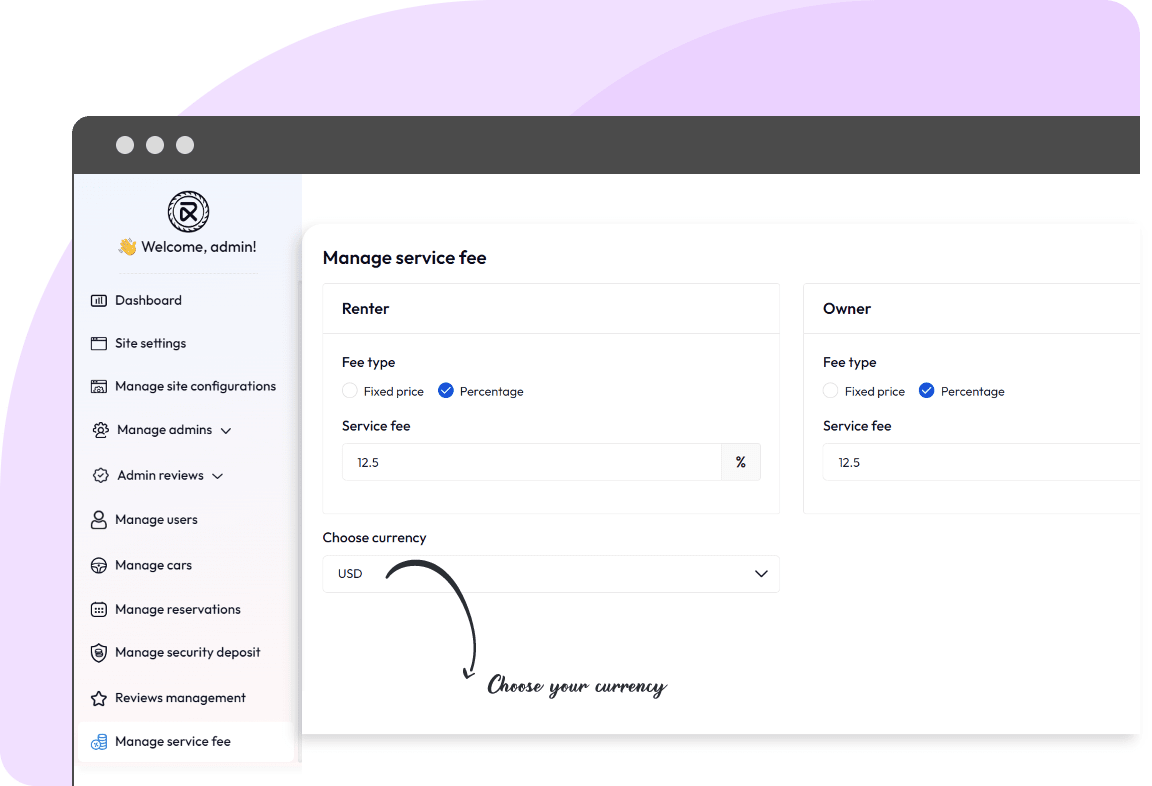 Report management

This section encompasses complete information about the report like the reporter's name, user name, type of report, the date the report arises, and so on.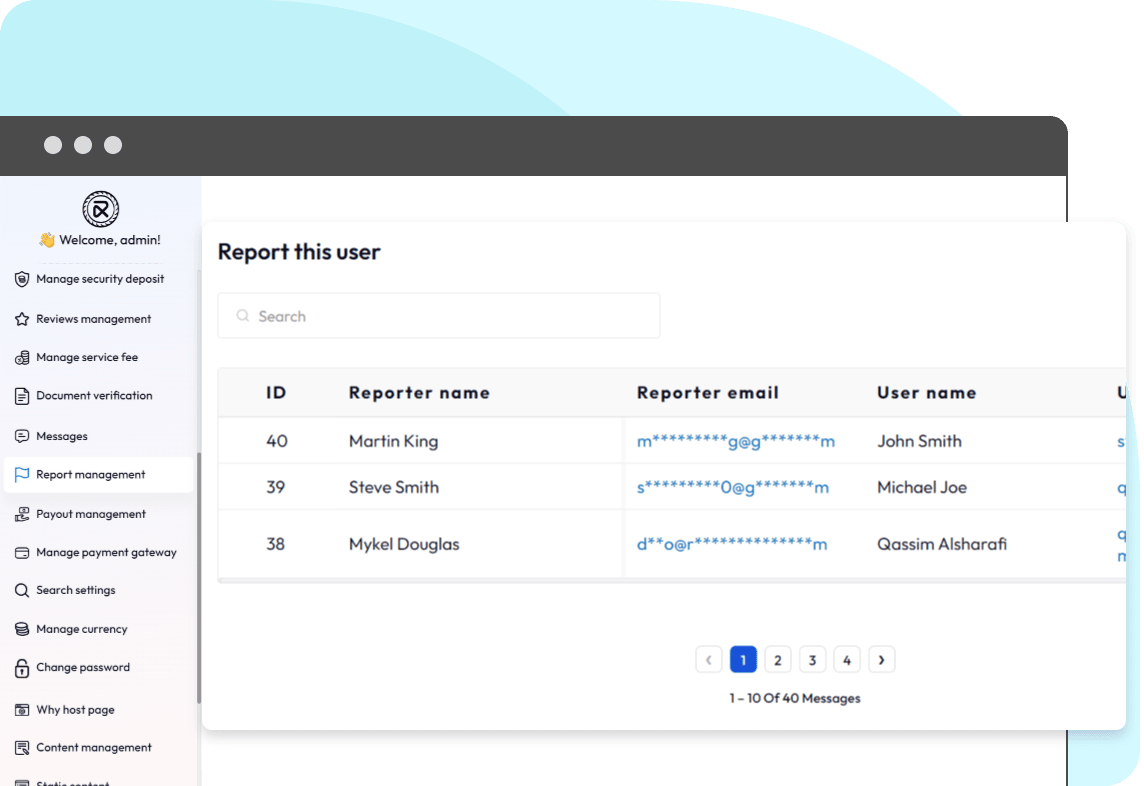 Manage payment gateway

The manage payment gateway allows the admin to perform an action like enable or disable the status of the particular payment gateway that's integrated within the platform.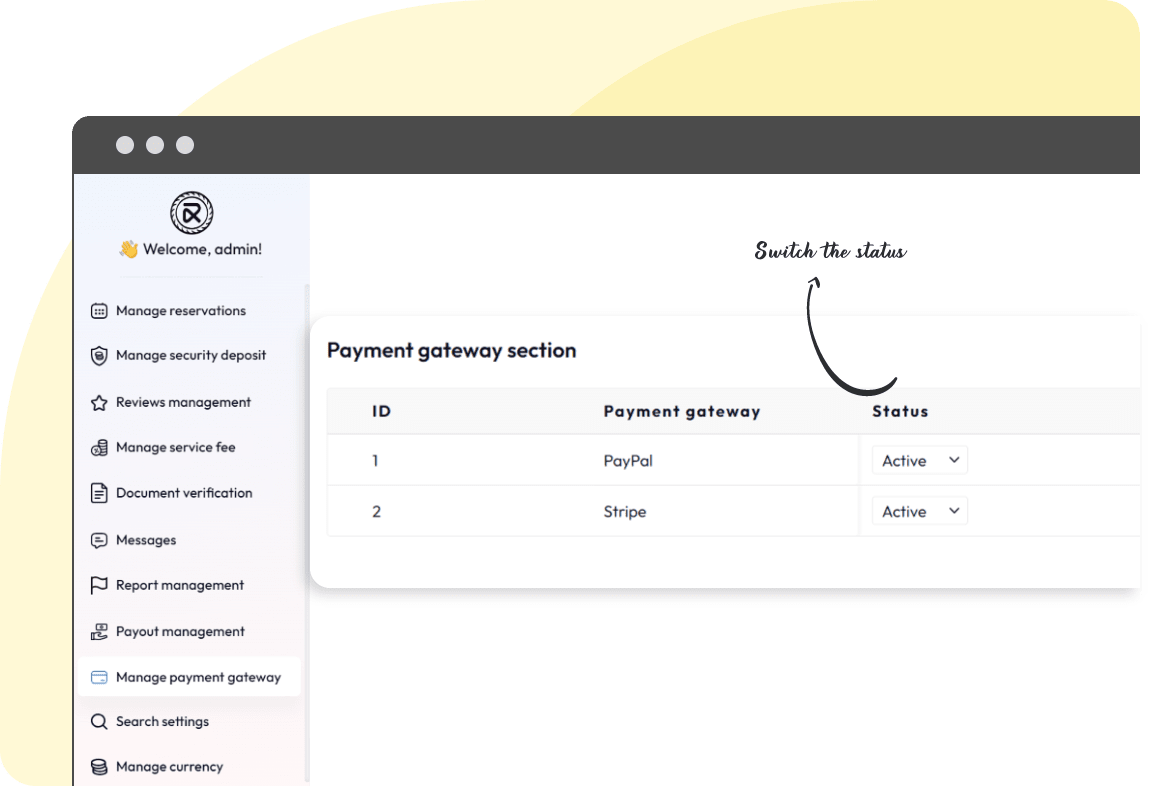 Document verification

The admin can manage the information of the user's name, e-mail, and file, and they can either approve/reject the verification, which then reflects on the user panel.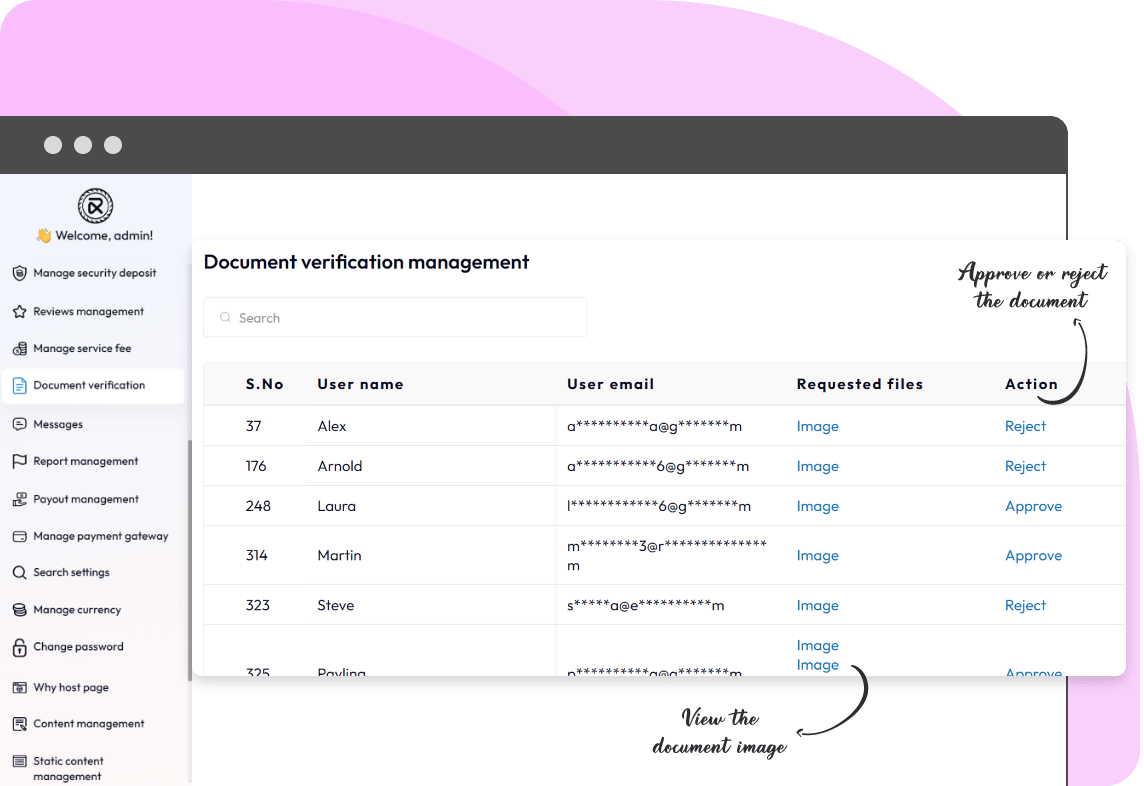 Car information settings

The admin can add car information settings by giving various specific details that reflect on car owners and renters when they list or rent a car (Eg: car information, renter requirements & more)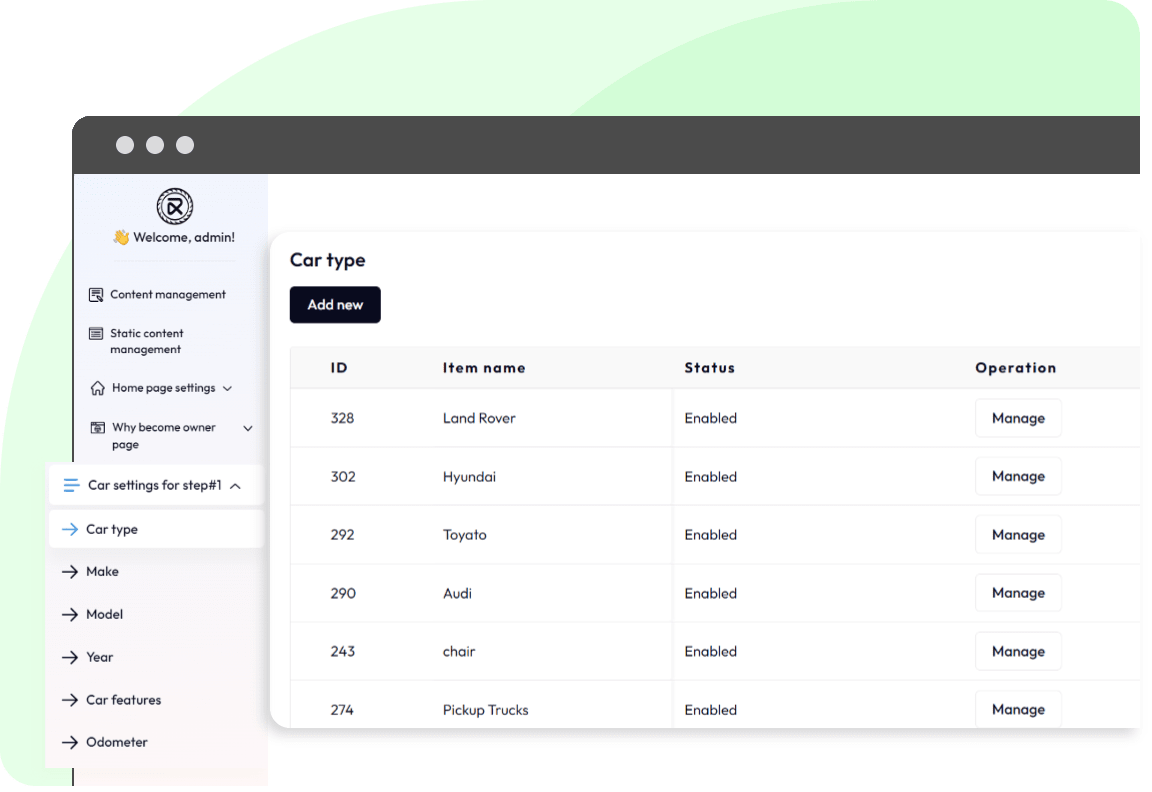 Auto payout

With this feature made available to our software, car owners receive their payout automatically to their default payout account.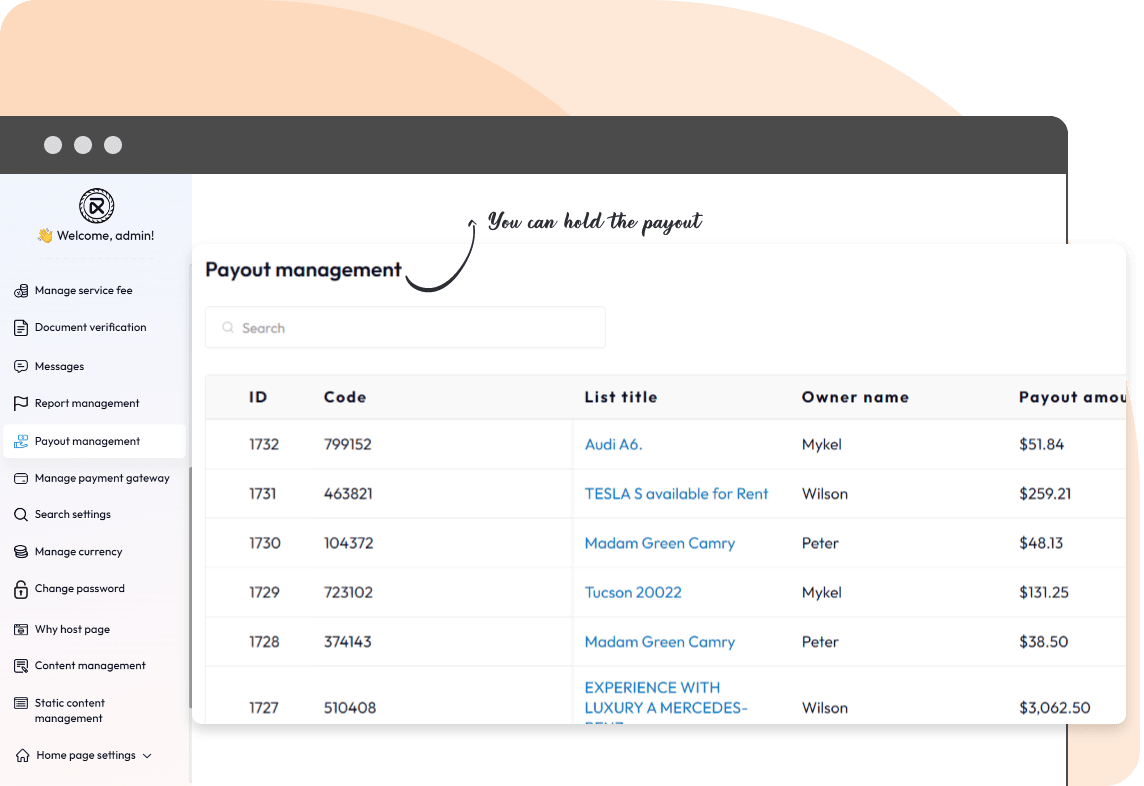 Technology we used?
When it's come to app development, the use case of technology is critical - the heart of the process. That's why we considered the latest technology while developing car rental software. We used a combination of Node.js, React, Express, and GraphQL for our web development and React, Redux, Bootstrap, React Apollo, and Apollo client for the front end. We used - Express, Sequelize, GraphQL, and My SQL for the backend.
We offer an iOS app built with Swift 4.2, CocoaPods, Lottie-iOS, and a GraphQL API endpoint. And for Android, we utilized - Kotlin, Android Jetpack, Apollo GraphQL, RxJava, Dagger2, Epoxy, and Lottie. That's ALL.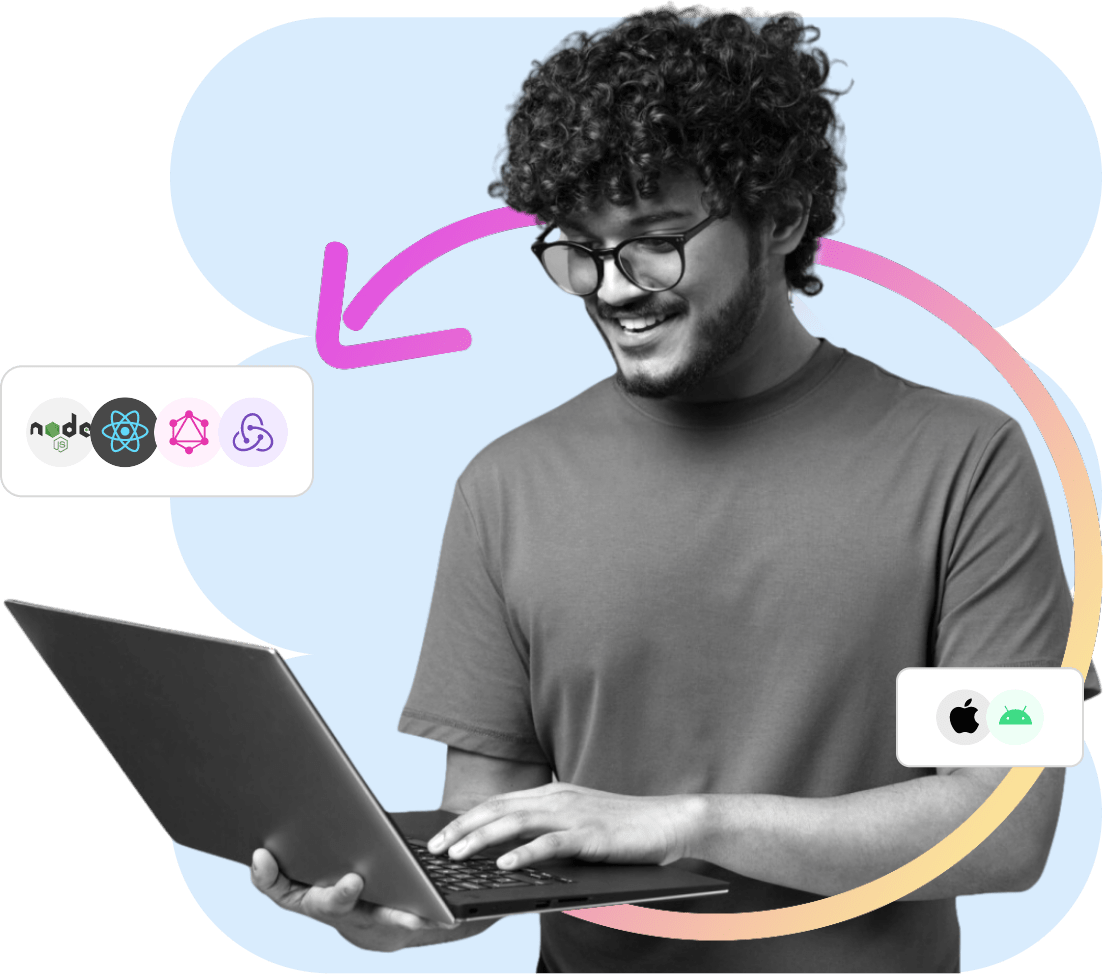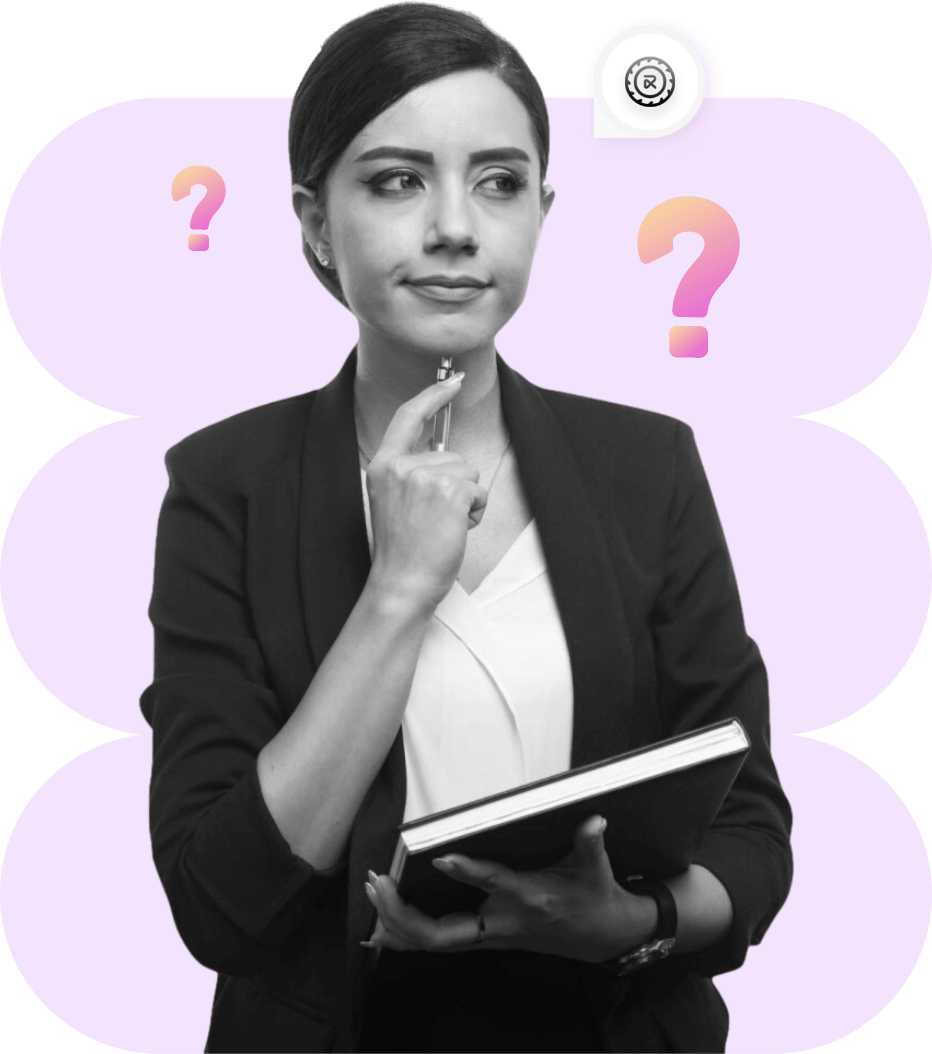 Why choose us?
Cost-effective solution

Technology we used!

Automate your business operation

Readymade solution

100% customization

Tech support
People Us

Along with the purchase, you'll get an admin panel to manage the business, a mobile app for renters and car owners.
You'll receive a 30-min interactive session to discuss queries and requirements, and as well as you'll get a complete product tour.
Operating system - Ubuntu 22.04
Storage - 50GB (Should be expandable)
RAM - 4GB (Should be expandable)
SSH with root user access
Upto the requirements, it may take several weeks to customize and launch your car rental app for users.
Of course, it is. You can customize the car rental software to adapt to your business requirements.