Swiggy clone
Automate your food delivery business with our one-stop Swiggy clone solution.
Book free consultation
What is a Swiggy clone? How can you build one?
Swiggy clone is a food delivery platform that resembles the functionality and features of Swiggy. It is a readymade solution for entrepreneurs to run their food delivery business effectively. Moreover, it is customizable to business requirements.
We offer a complete solution that comes with essential features and functionalities. In addition, we can customize your app to any extent. That's why we endorse it as 100% customization. Finally, you can launch your food delivery app into the market.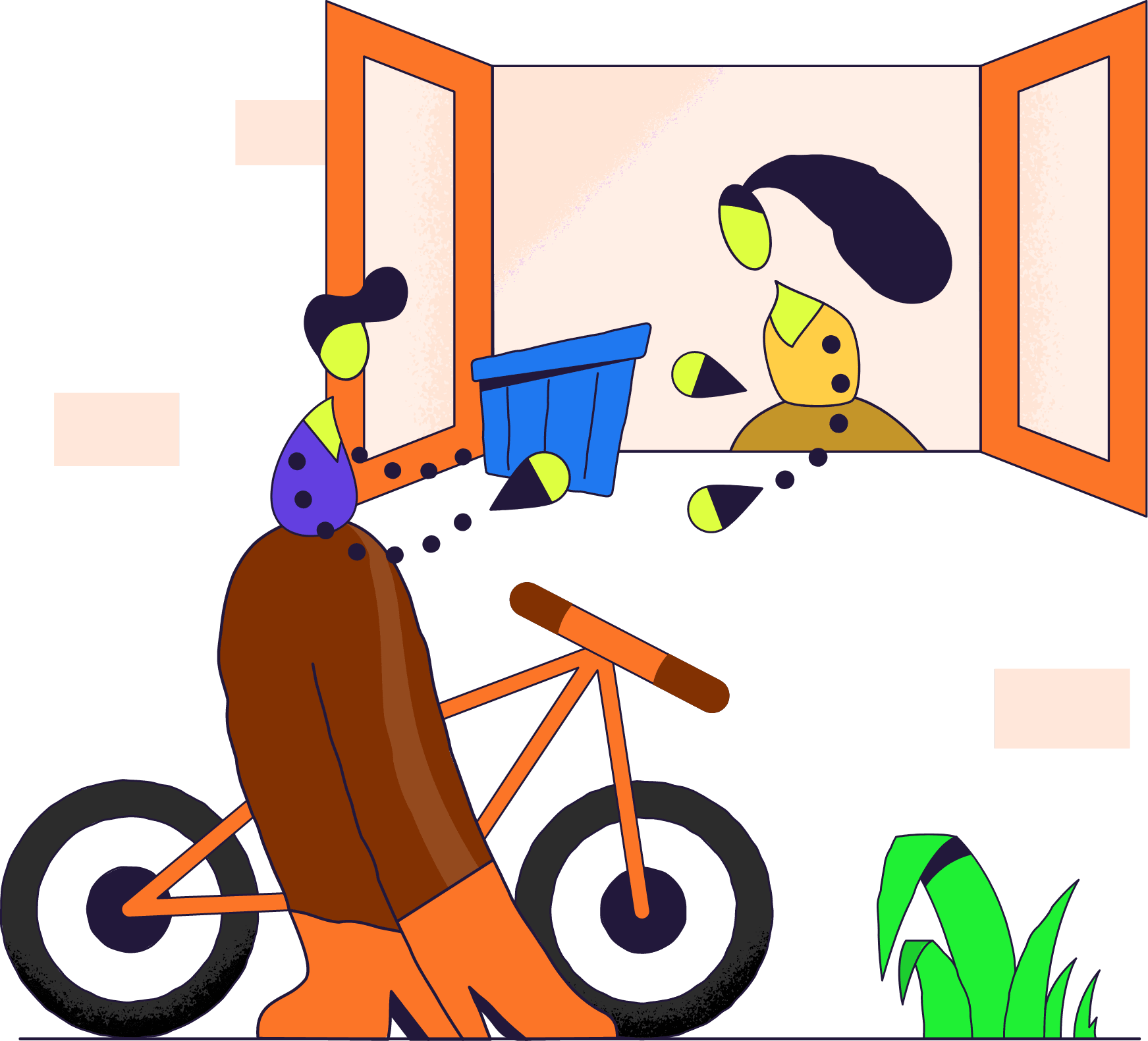 Our unique selling point?

Offers 100% customization
How do we work with you?
Our journey began six years ago, and since then, we have been immensely fulfilling the dream of startup owners. Over the years, we have become more equipped to deliver desired results for our clients.

Discover
Initially, we discover your business objectives and comprehend your need for growth.

Develop
With the latest technology in our hands, we customize your app that fits your requirements.


Test
Our team guarantees that the application operates flawlessly, devoid of any glitches.

Launch
Finally, we help you successfully launch your app to the users.

Interested to work with us?

The right solution for your Food delivery business!
Swiggy clone is a readymade solution that works the same as Swiggy. Here, we integrated advanced features and functionality that skillfully assist the user, delivery partner, merchant, and admin.
The platform joins hands with restaurants, and delivery partners to achieve the objective of preparing and delivering food to eaters. And from the easy-to-use admin panel, the admin can monitor the entire business operation, thus enabling them to manage the operations without hassle.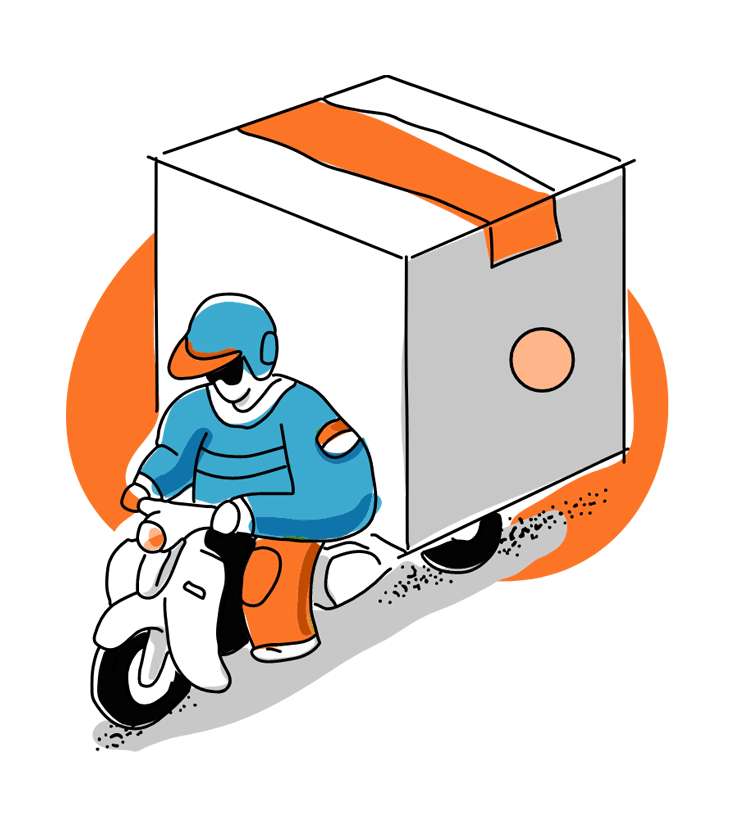 Admin panel - Everything on a fingertip!
Through the admin panel, the admin can constructively monitor and plan their business operation accordingly. In addition, they can manage users, delivery partners, and merchants.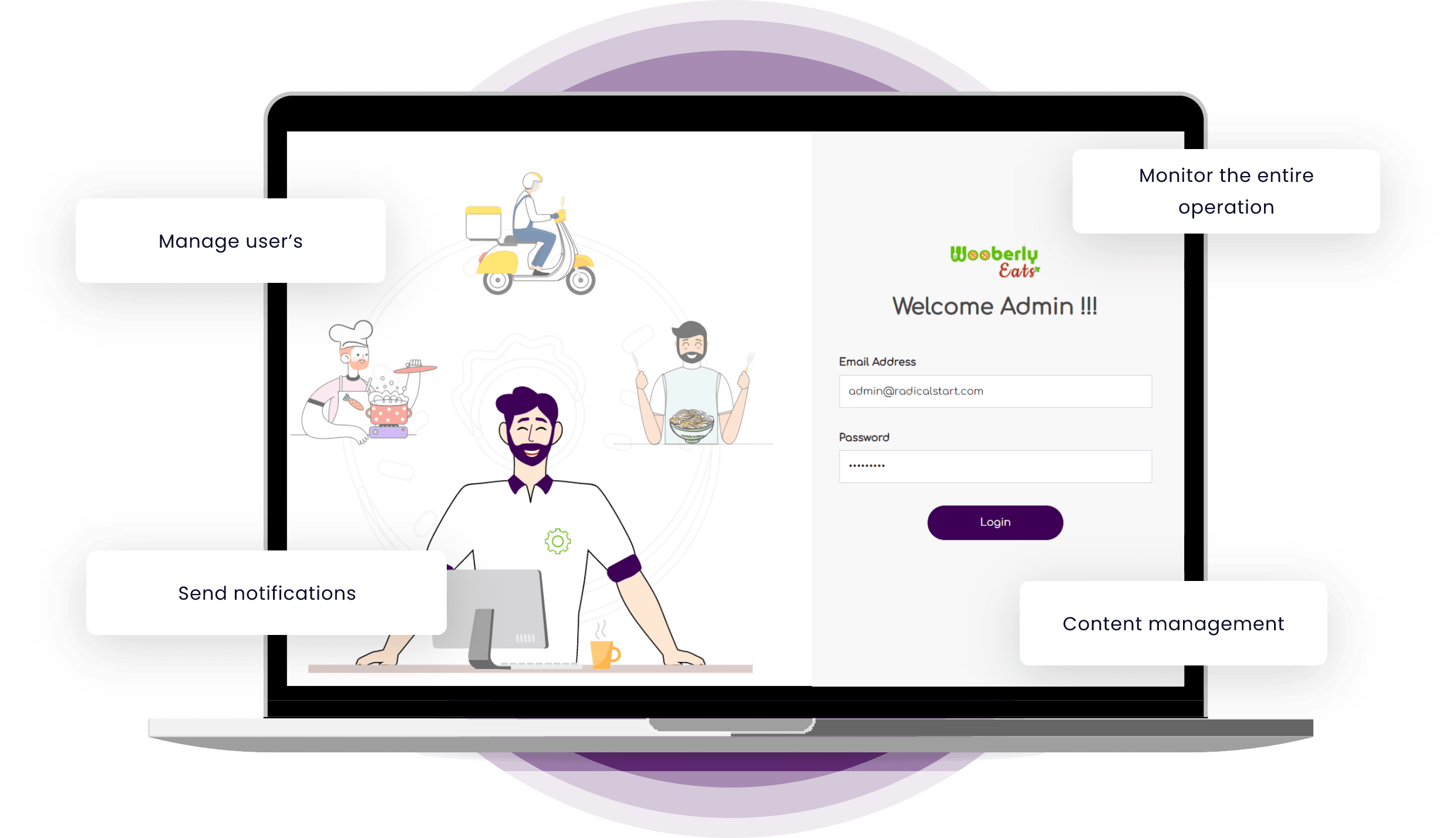 What comes along with the Swiggy clone solution?
The Swiggy clone comes with an eater app, delivery partner app, restaurant panel, and admin panel. The app boasts a modern and attractive user interface, encouraging users to engage and interact for an extended period of time.
Eater app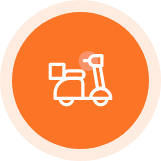 Delivery partner app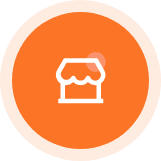 Restaurant panel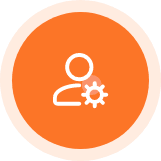 Admin panel
Chat with our friendly sales team

Ping us

Robust features that lighten the app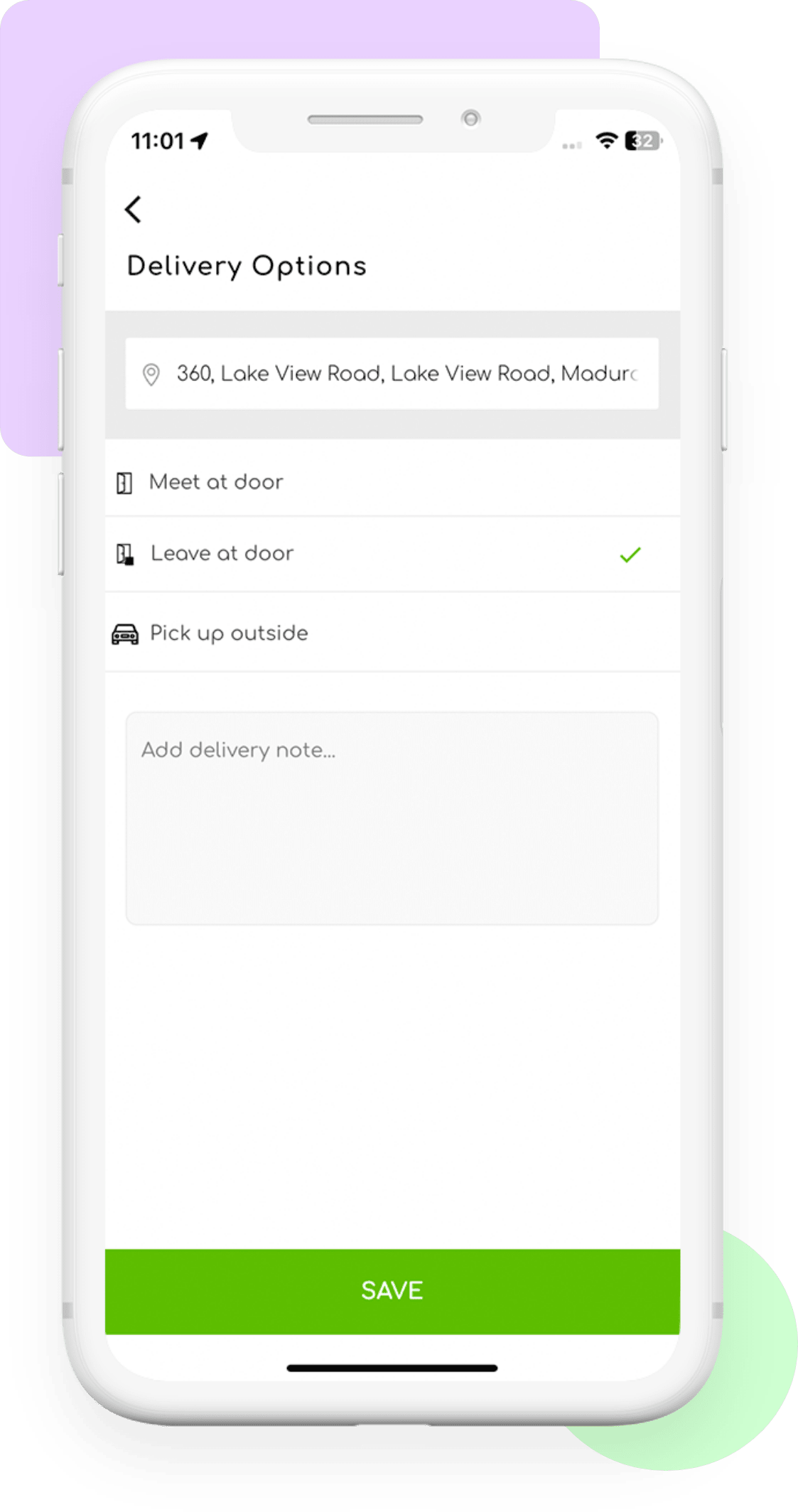 The Technology we used!
Technology is the core reason that impacts the overall cost and time required for the development. Therefore, we used cutting-edge technologies to develop the Swiggy clone; as a result, we managed to provide a cost-effective solution.
For instance, we used the super-fast Flutter technology to build this app. And Flutter's single code base features allow the developer to use the same code for Android and iOS. Thus, reducing the overall cost and time of the development.
To keep track of the user's location, we integrated Google Maps and the Flutter Location Plugin. To ensure a seamless experience between mobile devices, we employed Socket. IO. And we used Firebase to manage push notifications, analytics, and crash reporting.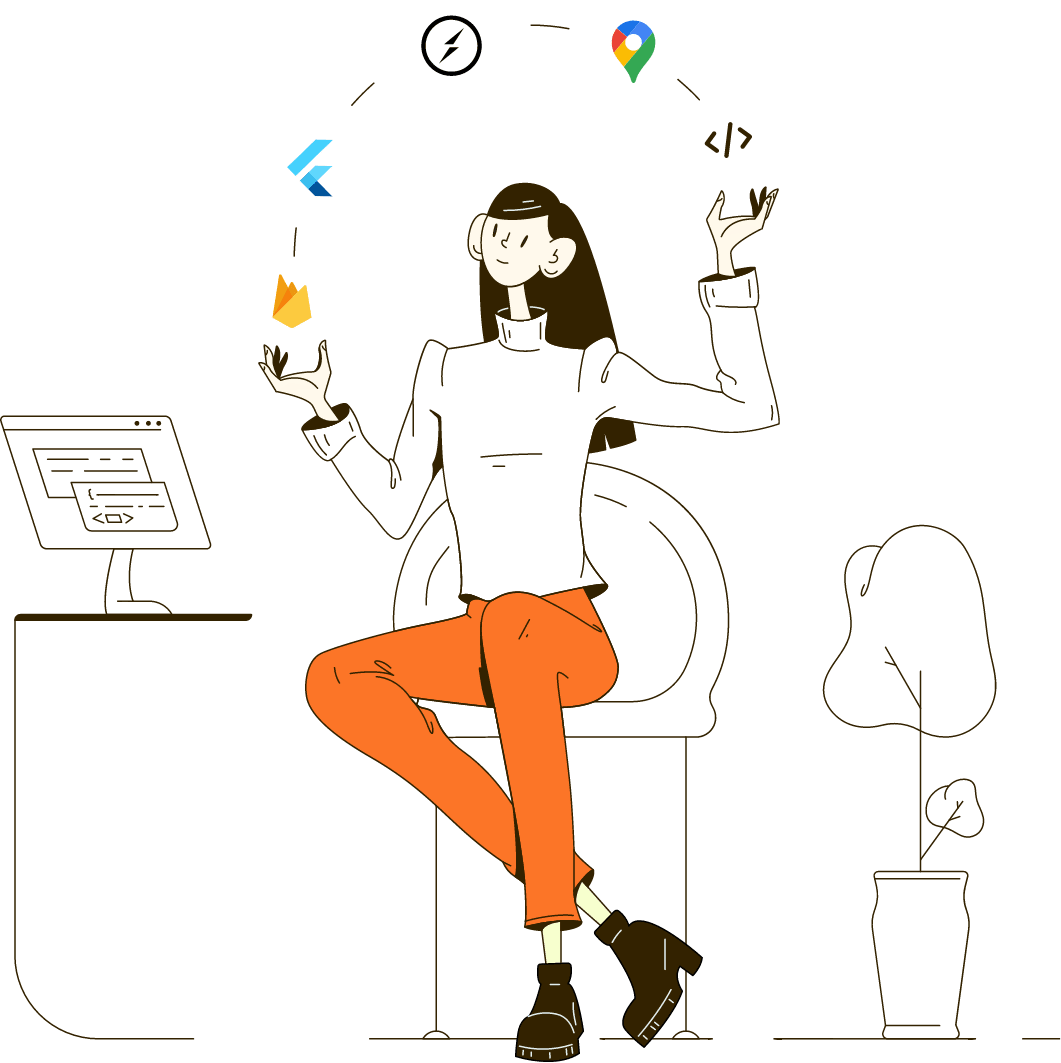 Our rapid support to you!
Free app submission
We take complete care to launch your app on App Store and Play Store.
Free server installation
Following your purchase, we will provide you with the complete source code at no additional cost. We will keep you updated on each step and respond to your questions.
Support after the app rejection
What if the App Store and Play Store reject your app? Our technical team will help you sort out the problem and re-launch your app on the App Store and Play Store.
Free white labeling
Using our free white labeling service, you can rebrand the Swiggy clone script to meet your business requirements.
Swiggy clone is a readymade solution that helps startup owners to launch their food delivery app like Swiggy for users.
Yes! of course. It is customizable to any extent.
The cost of development is based on the requirement you have. Send an e-mail to
[email protected]
to discuss pricing.
We recommend AWS & DigitalOcean to our clients.
Operating System - Ubuntu 22.04
Storage - 50GB (Should be expandable)
RAM - 4GB (should be expandable)
SSH with root user access
Disclaimer : The term Swiggy is solely used for marketing purposes, and we are not associated with Swiggy in any form. The source code and design of our products are fully owned by us. We are not using any of their copyrighted materials.