What is a Taxi booking script?
The taxi booking script is ready to launch taxi booking app for entrepreneurs. Precisely, it's for business owners who like to serve their users (rider and driver) with an app-based platform.
The solution is 100% customizable where it can be customized to fulfill the client's needs and requirements. Unlike custom taxi app development, taxi booking scripts can be tailored and launched in a quick time frame.
Our unique selling point?

How do we work?
We have been experts in on-demand apps for over 6 years, and as a result, we better understand our clients' needs and serve them zealously.

Discuss
Let's talk about your business idea and the requirements of your taxi booking app.

Develop
Our developers speed up the process of customizing your app.


Deploy
We deploy the entire code onto the server.

Launch
Finally, we help you launch your app on the App Store and Play Store.

Do you have any queries?

Wooberly - Optimal choice for your Taxi business!
You may have encountered several Taxi booking solutions, but what makes our solution unique ahead of the competition? Our taxi booking script comes with on-demand features and functionality that assures a straightforward experience for users. Therefore, it takes the entire process of booking to payout digitized. However, if you're not pleased with the in-built features, we can make additional features possible for your app.
Unlike custom development, the taxi booking script is cost-effective and ready to launch. In addition, we can customize the app within several weeks and let your app live for users swiftly.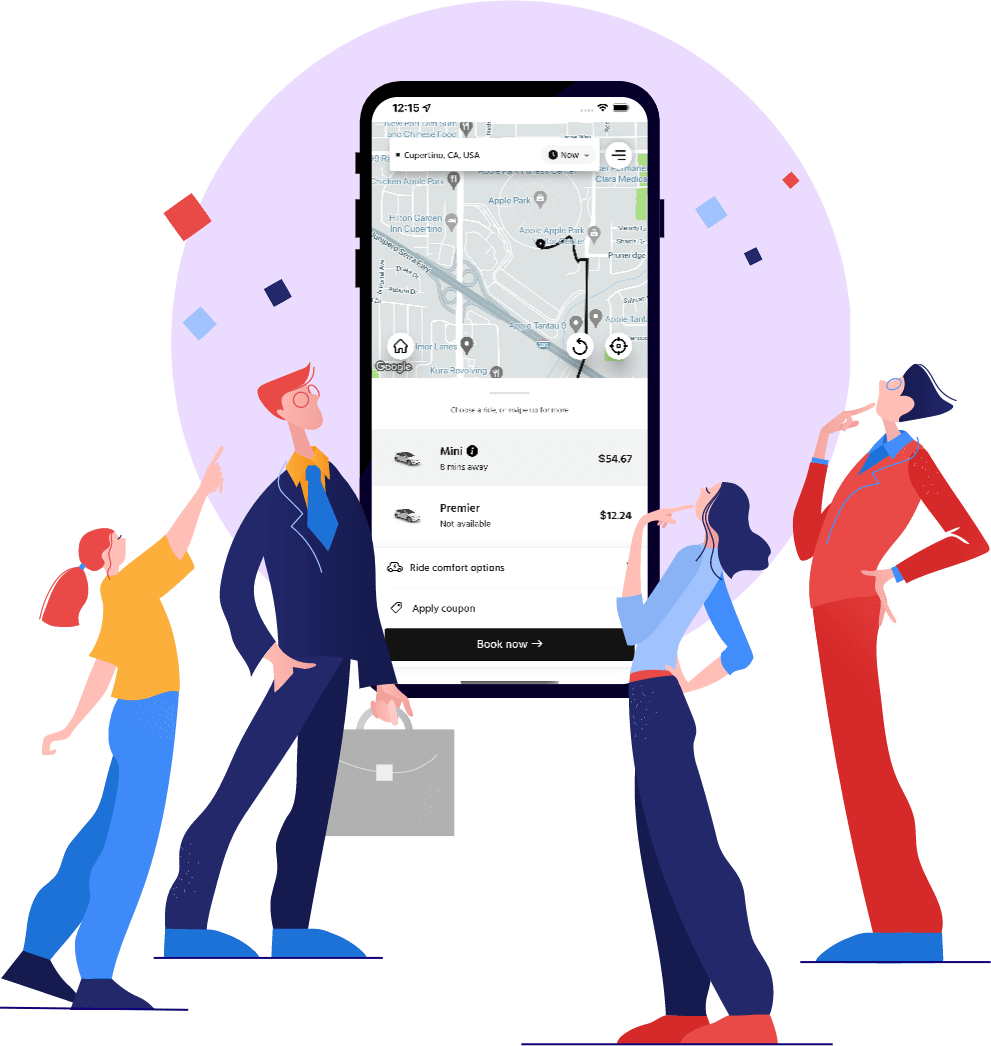 A glimpse of the admin panel!
The admin panel provides an overview of the business operation, making the management of the taxi booking business more effective.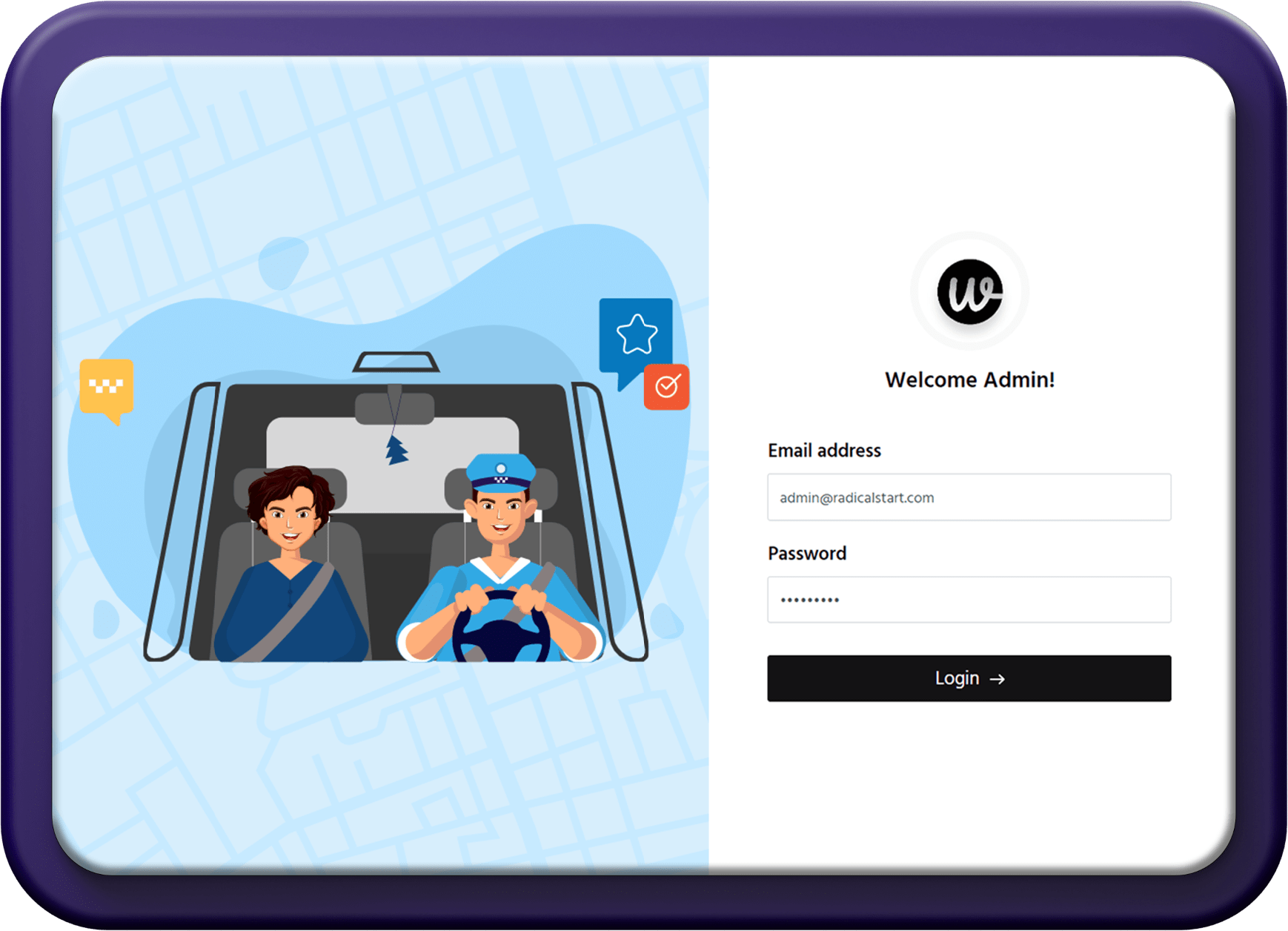 Taxi booking script - What do we offer?
Ultimate features of Taxi booking script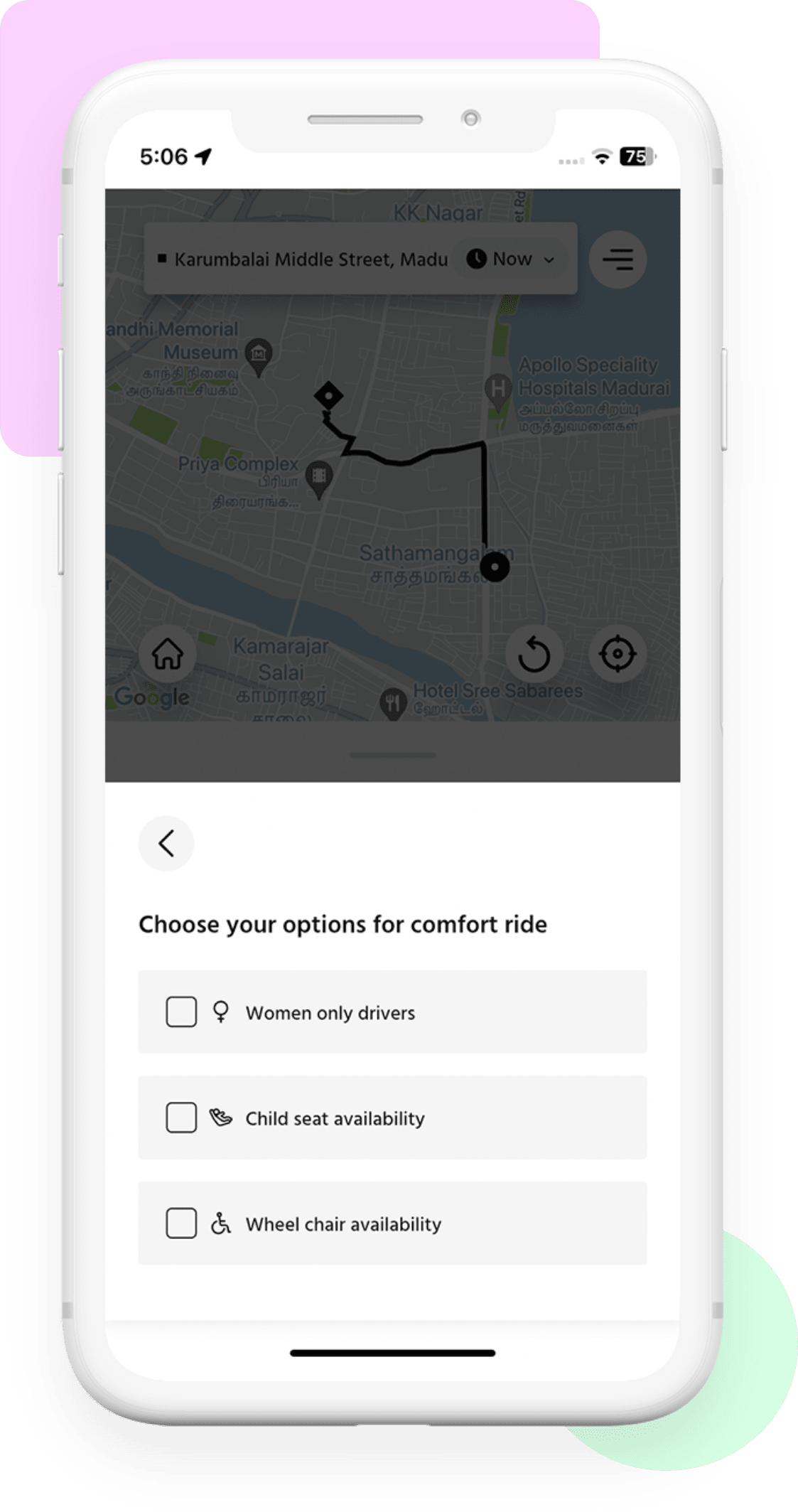 We used cutting-edge technology!
Before the development process, it takes us a significant amount of time to select the right technologies. After extensive research, we found the goldmine called Flutter. What's so special about Flutter? It is an open-source SDK that makes developers' lives easier with its single codebase features, thus allowing them to write the same code for Android and iOS. Therefore, comparing other technologies, Flutter saves a lot of time and money.
We've also integrated Google Maps and the Flutter location plugin to find users' current locations, routing, and live tracking. We built our APIs with GraphQL technology for thunder speed performance. We used Firebase for push notifications, analytics, and crash reporting. The technology we used makes the app more cost-effective and offers a quick launch.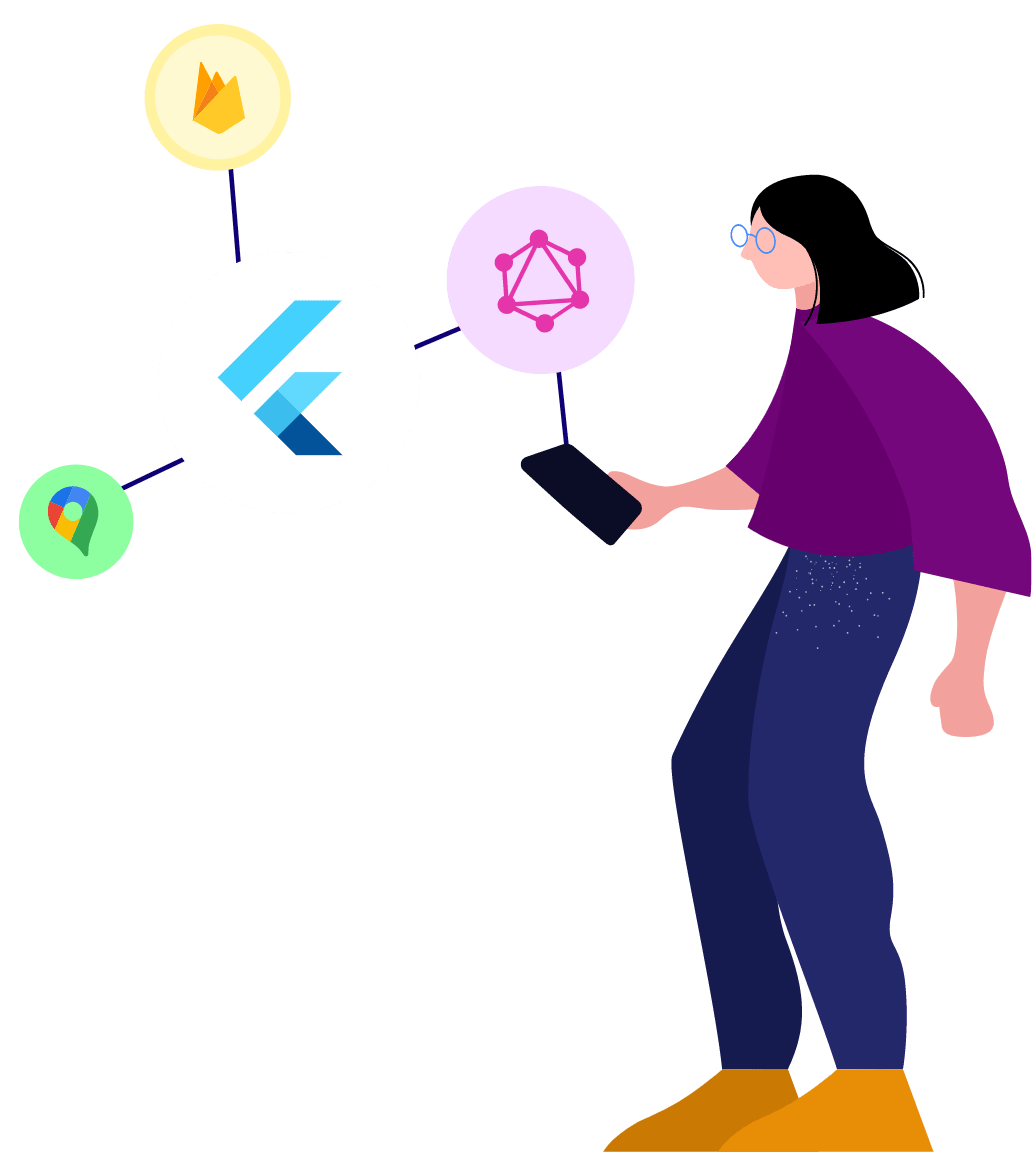 How do we support you?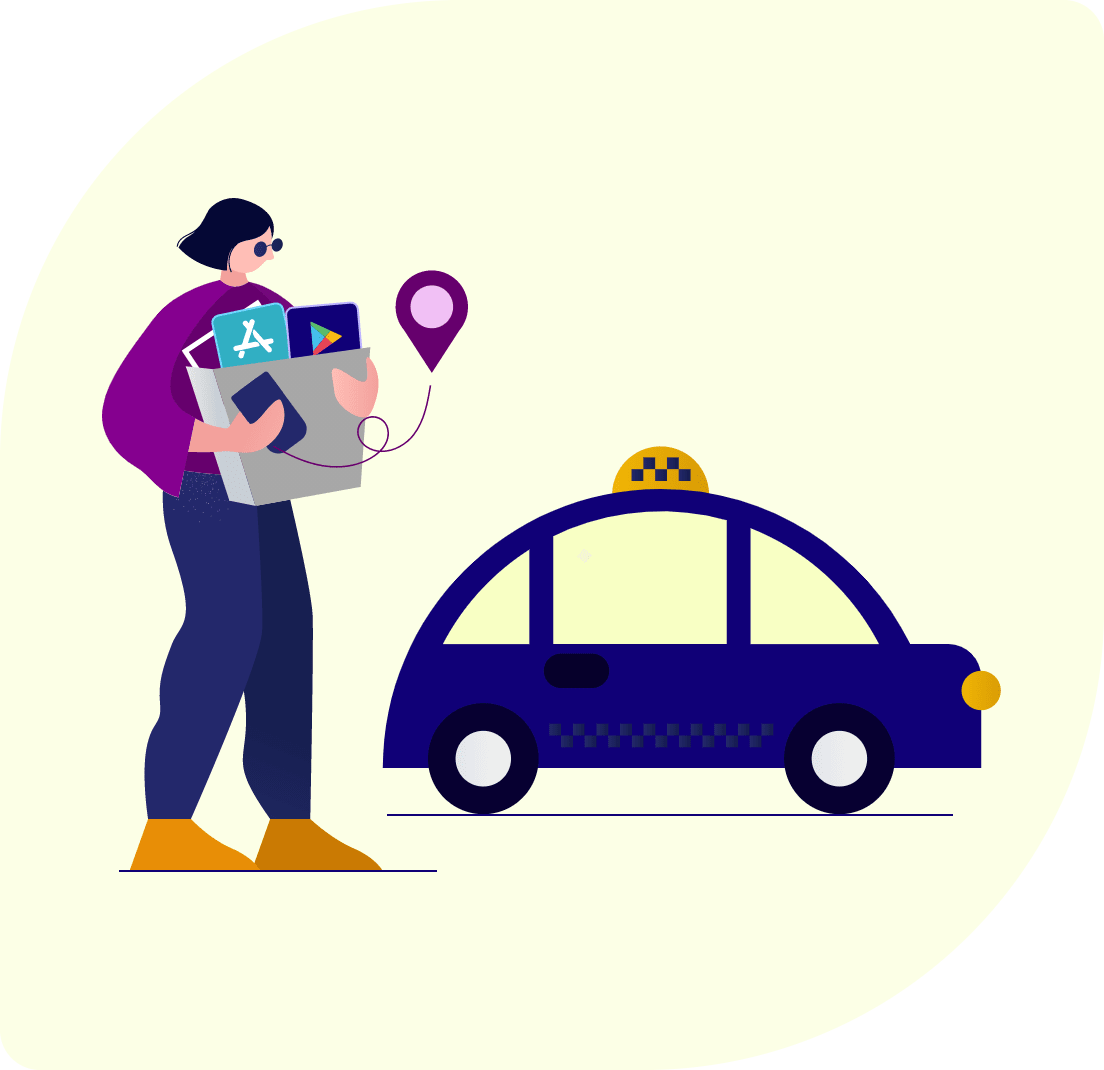 Free server installation
After the purchase, we will deploy the entire source code to your server for free, and keep you informed through the whole process.
Free app submission
We took complete care of launching your taxi booking app into the App Store and Play Store.
Support after app rejection
Even if your app gets rejected from App Store and Play Store, we help you pinpoint the problem and ensure the successful relaunch of your app.
Free white labeling
We offer a free white labeling service to rebrand the taxi booking script to suit your business needs.
It is a ready-made taxi booking solution that helps entrepreneurs to launch their taxi booking app within their budget.
You will have a 30-minute interactive session with our sales expert to discuss your business ideas, requirements, and queries.
Of course, it is. We offer a 100% customizable where we customize your taxi booking script to meet your requirement.
Operating system - Ubuntu 22.04
Storage - 50GB (Should be expandable)
RAM - 4GB (Should be expandable)
SSH with root user access