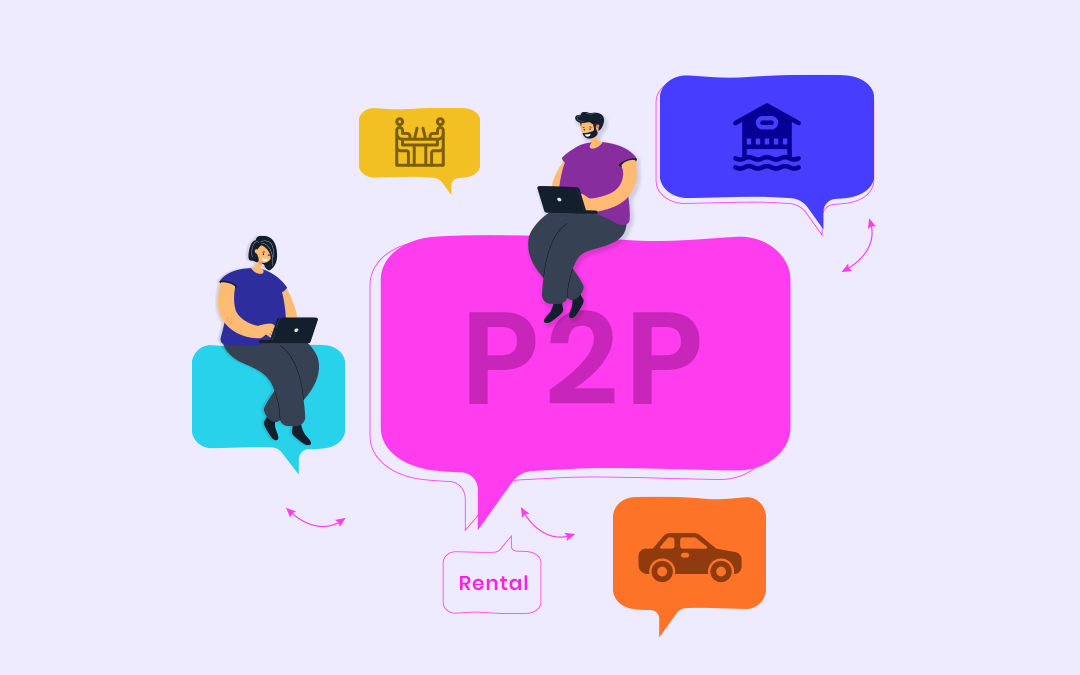 How to start a peer-to-peer rental marketplace in 2023?
Are you wondering how to start a peer-to-peer rental marketplace business? Then this blog is exclusively for you! We have given a few leading business examples to cheer you up!
The peer-to-peer rental marketplace business has been growing at an astonishing rate and the revenue generated is quite high when compared to other businesses.
In 2013, the audience started to understand the concept of the peer-to-peer rental marketplace business model. The peer-to-peer rental marketplace businesses have a leading market share of $3.5 billion all over the world.
It is said that the p2p rental marketplace is valued at $67.93 billion in 2019, and it is estimated to reach $558.91 billion in 2027.
All you have to do now is to learn and equip yourself with the P2P business model and the market demand to start your own peer-to-peer business!
Ready to get started?
What is a peer-to-peer rental marketplace?
The P2P marketplace acts as a bridge between the people who own a product or service and the one who needs it.
In the peer-to-peer rental marketplace, the rental owners list the product on the marketplace, and the customers will rent it for a specific period.
Here are some of the best P2P marketplace ideas that have so much scope in the upcoming years;
Online warehouse rental business
Fitness equipment rental business
Furniture rental business
Online car parking booking script business
Venue rental business
Office space rental business
And many more!
4 reasons why you should start a peer-to-peer rental marketplace business now
There must be a question lingering in your mind. Why should I start a peer-to-peer rental marketplace business? What is so beneficial about it?
Here're the four crucial reasons that answer all the burning questions you have,
1. Convenience in running the business
Owning a website is always handy when starting a peer-to-peer rental marketplace business. The marketplace will connect both the service providers and end-users under one roof.
When people get used to such a convenient marketplace to shop or book their necessities, they'll never stop visiting your website.
In this way, you can increase customer trust and retention.
2. Seamless operations with a simple-to-use dashboard
As the P2P business model is completely operated online, managing the business will be hassle-free. All the admin has to do is monitor the business functions with a simple-to-use dashboard, which is quick and efficient.
3. Low maintenance cost when operating the business online
As you won't be producing anything per se, you'll have so much advantage in running such a peer-to-peer rental marketplace business at a very low cost.
Lesser labor force, no production, no extravagant office or workspace for employees ultimately means that running and maintaining the business will involve very little cost.
4. Collected data can be used to forecast future performance
When it is an online business there is going to be a lot of data to forecast the future performance of the business. That could be the very reason for you to start an online peer-to-peer rental marketplace business.
The performance of your peer-to-peer rental marketplace platform can be assessed all the time and you can implement different strategies to make it even more successful.
5 Aspects to consider when starting a peer-to-peer rental marketplace
As an entrepreneur, you have to consider these 5 crucial aspects before starting an online marketplace business.
1. Business model
As discussed above, the peer-to-peer rental marketplace is an intermediary platform connecting customers and rental owners.
Business admin will be the one who manages the entire business operations using an admin panel provided.
The customers use the marketplace to book a rental from the nearby service providers.
2. Revenue model
For every business that exists, there'll be a revenue model on which they build their revenue stream.
The peer-to-peer rental marketplace business model is popularly run based on the commission model.
This means the admin will receive a commission for every booking from the customers.
3. Features and functionalities
The features of the platform are the core factor that will retain the customers.
The platform has to be user-friendly, visually appealing, and economically beneficial for the customers to keep visiting.
These are the list of features to consider for the users (customers or renters) and the admin panel of the peer-to-peer rental marketplace business.
User-based features
Seasonal booking calendar.
Wishlist.
Instant booking options.
Advanced search filters.
RTL support.
Reviews.
Admin panel features
Automatic earning distribution.
Manage the users.
Manage the bookings.
Service fee management.
Ban users based on credibility.
4. Technology to consider
The peer-to-peer rental marketplace platforms have to have innovative UI, and the UX has to be impeccable for the end-users. And more importantly, the admin has to feel comfortable while managing the business.
React is the best software development kit used to build such online marketplace platforms.
These are some of the brands that used React Native to build their apps:
Bloomberg.
UberEats.
Facebook.
Discord.
Instagram.
Skype.
5. Cost of development
Usually, the development cost of the platform is what every business owner worries about.
But it is important to understand that the development cost depends upon the features you want for your peer-to-peer rental marketplace platform.
Some development companies charge from $20,000 to $70,000 based on their working hours.
But if you decide to purchase the marketplace solution from a reputable software development firm that offers ready-made solutions, you can save so much more!
Ready-made marketplace solution vs. developing from scratch
The major disadvantage of developing an online marketplace from scratch is the rise in the cost of development. There could also be an issue with the estimated time of delivery.
The time of building a platform afresh could be a time-consuming process.
With the ready-made solution, the software development company can customize and rebrand the existing solution to suit your requirements.
This speeds the marketing process of your product.
You could also pitch in with new feature modulation and other technical aspects of owning a peer-to-peer rental marketplace platform.
3 Best examples of a successful peer-to-peer rental marketplace in 2022
For a better understanding, we took the liberty of attaching some peer-to-peer rental marketplace examples in the article.
Go ahead! Have a look and clarify your doubts with our technical experts!
Turo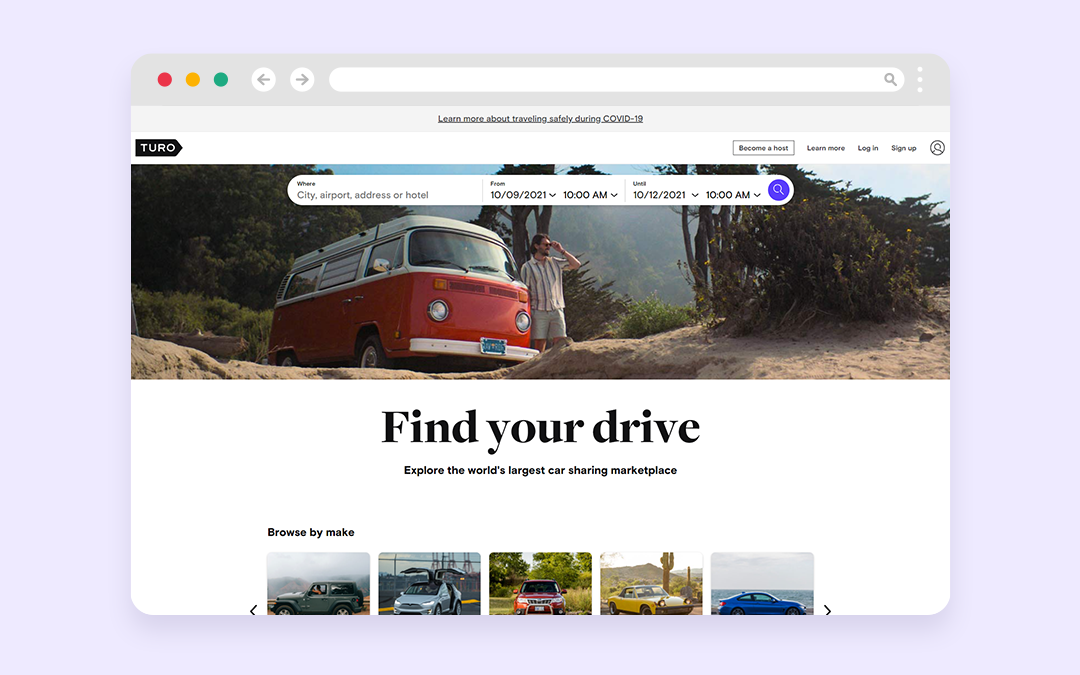 Turo is a US-based peer-to-peer marketplace. Turo allows car owners to rent out their cars on the platform. They are operating in over 56 countries. Recently, Turo has got a whiff of including smart cars - car rental services in their platform since e-vehicles are the global future.
Airbnb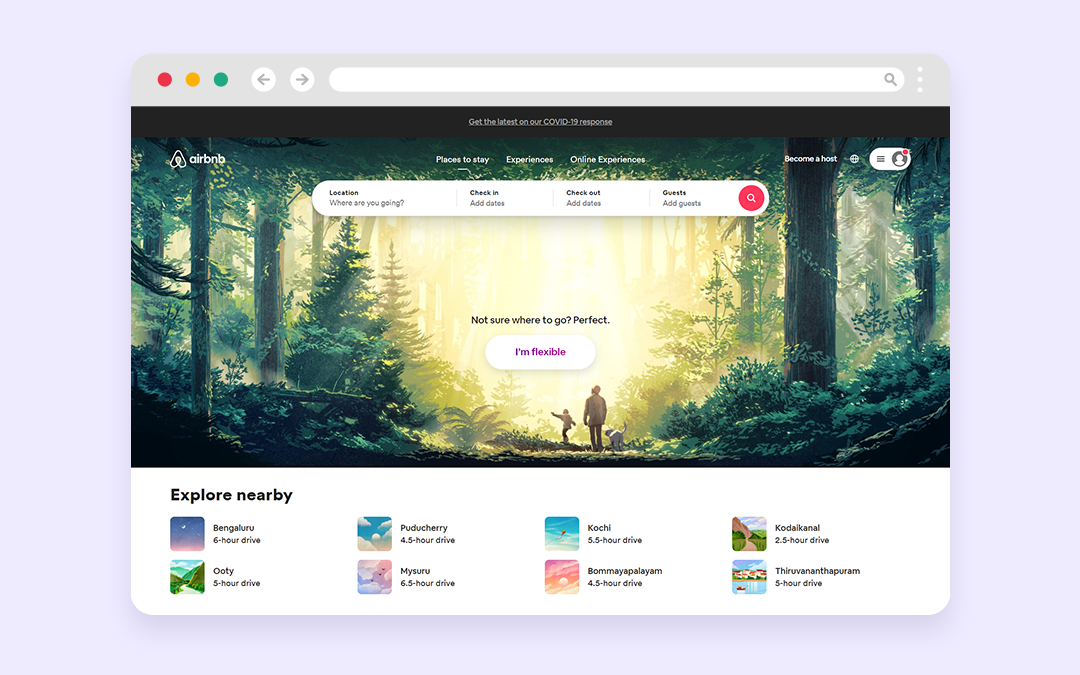 Another classic example is Airbnb. It is the pioneer of the online marketplace business model.
There are many software development companies that offer readymade solutions like Airbnb for budding entrepreneurs.
The objective of this business model is to connect the people looking for houses and the people who are renting out their own for a specific time and price.
Uber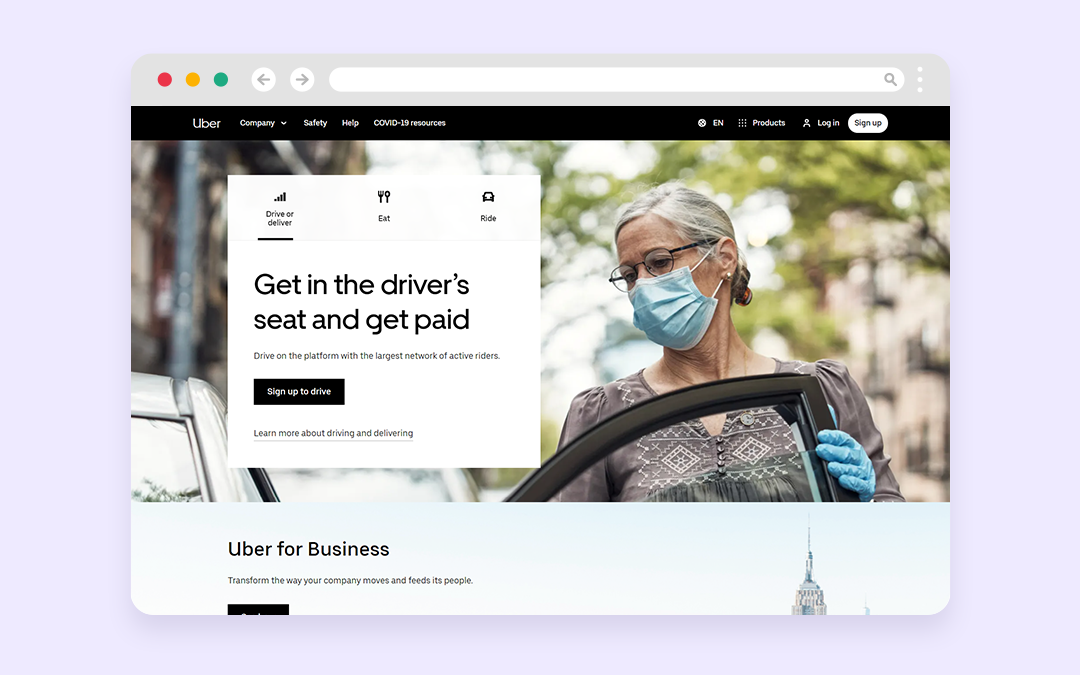 Another classic example is Uber. The car rental solution with a combination of on-demand and sharing economy concept of business model. You can rent an Uber for yourself or share with many people to get a meager fare for the ride you take.
Now it's your turn to explore a peer-to-peer rental marketplace business!
Confused about which development team to choose with the best quality product and services?
Check us out! Our ready-made online marketplace is called RentALL (Airbnb Clone).
Wondering how to create an app like Uber?
You should also keep an eye on Wooberly, our 100% customizable, ready-made on-demand marketplace platform built using Flutter!
Want a hands-on experience? Don't hesitate to click on our FREE Demo and enjoy the exquisite experience!
And for further information drop us an email at [email protected]. Or talk to our technical expert on WhatsApp.
Need a hand with building your marketplace app?
---