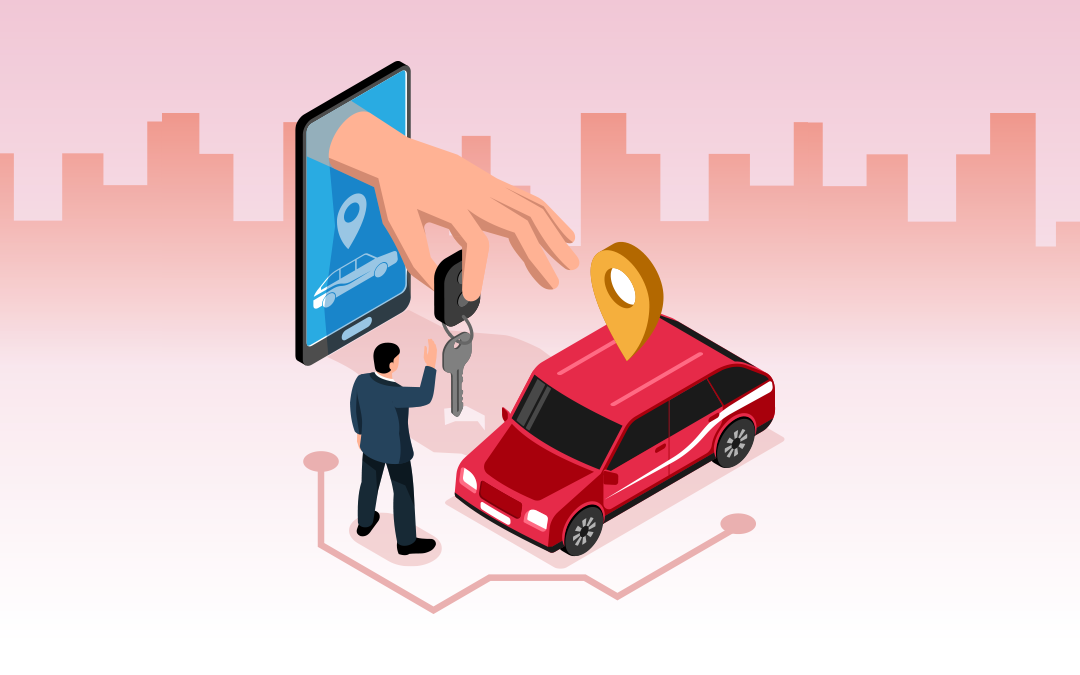 Peer-to-peer Car Rental Marketplace: A Complete Guide
This article explores the ins and outs of peer-to-peer car rental marketplaces, a growing trend in the sharing economy.
The peer-to-peer rental marketplace has witnessed remarkable growth and generated substantial revenue compared to other businesses.
The car rental business is one of the affordable ways to rent a car on a weekly or daily basis. Nowadays everyone is interested in starting a car rental business, and with the spike, in travelers, the demand for car rental software has increased. This peer-to-peer car rental business has the potential to become the next big thing in the automotive industry.
Based on a market research study, a peer-to-peer car-sharing market was valued at $1,598 million in 2021 and is projected to exceed $7,225 million in 2030 at a CAGR( Compound Annual Growth Rate) of 18% in upcoming years.
In this article, let us explore how the peer-to-peer car rental marketplace works.
What is a peer-to-peer car rental marketplace?
Peer-to-peer car rental emerged in the 21st century and this model is based on the idea of allowing car owners to rent their cars to other individuals when they are not using them. This concept has been made possible by the emergence of an online marketplace that connects car owners with renters in a secure way.
How does the typical peer-to-peer car rental market work?
The car rental industry has transformed the way people used to rent cars.
Listing a car for rent
To list a car for rent, Car owners need to create a listing of their vehicles and register on the platform, providing details such as the model of their car, vehicle type, location, and availability. They can also upload pictures of the vehicle to give potential customers an idea of what they are renting.
Car owners set the price they want to charge per day, week, or month. The marketplace may guide pricing based on factors such as; location, vehicle type, and market demand
Searching for available cars
Renters browse through the available listings on the platform by entering their location and travel dates. The platform will display a list of available cars with their rental prices and details, such as the year, make and model, and distance from the renter's location.
They can also filter their search results based on their preferences, such as car type, transmission, and preferences.
Making Reservations
Once a renter finds a car they like, they can make a reservation request by entering their travel details. The car owner has the option to approve or decline the reservation request based on availability and their own preferences. If the reservation is accepted the renter will receive confirmation and further instructions on how to pick up the car.
The renter picks up the car from the designated location and returns it at the end of the rental period.
Payment process
The platform provides a secure payment system and payment can be made through various methods, including credit/debit cards or PayPal.
It may also offer insurance coverage for the rental period for both the car owner and the renter.
Insurance coverage
Most peer-to-peer car rental marketplaces provide insurance coverage for both the car owner and the renter. This typically includes liability insurance, collision insurance, and theft protection. The details of the insurance coverage may vary according to the platform, so it is important to read the terms and conditions carefully before renting a car.
Communication between the renters and car owners
Peer-to-peer car rentals provide a messaging option that allows car owners and renters to communicate with each other in real time. This option allows them to coordinate pick-up and drop-off and clarify any car-related queries.
Review and Feedback
Car rental platforms have a review and feedback option that allows renters and car owners to rate each other based on their rental experience. This builds trust and accountability in the community and provides valuable feedback for future renters and car owners.
Benefits of peer-to-peer car rentals
Affordability: peer to peer car rentals are more affordable compared with traditional car rental services. This is because car owners can offer their vehicles at a lower price, while renters can save money by renting directly from owners. It doesn't have the same overhead costs as traditional car rental companies.
Variety of options: Peer-to-peer car rental marketplace offers a wider range of vehicles to choose from than traditional car renting services. This allows renters to find the exact type of car they need whether it is a luxury vehicle for a special occasion or a budget-friendly option for a weekend trip.
Flexibility: Peer-to-peer car rental services are highly flexible, as renters can choose the pickup and drop location, as well as the rental duration. This is particularly useful for travelers who require a car for a short period or need to pick up and drop off the vehicle in different locations.
Convenience: Peer-to-peer car rental marketplaces offer a convenient way to rent a car. Renters can choose from a variety of cars located in their area and pick them up at a time that is convenient for them.
How you can make money from peer to peer car rental marketplace?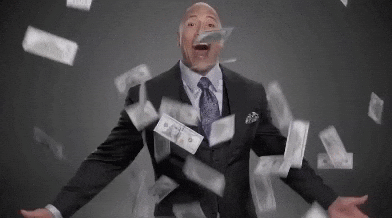 As said, peer-to-peer car rentals are becoming increasingly popular as a viable alternative to traditional car rental companies. It offers a cost-effective solution for car owners to earn money by renting out their cars to others while providing renters with a variety of vehicles at competitive prices. If you are interested in starting your own peer-to-peer car rental business, then there are several ways you can make from it.
Commission-based revenue model
One of the most common ways to make money from a peer-to-peer car rental marketplace is by taking a commission on each rental. This commission is typically a percentage of the rental fee or flat fee per rental and can range from 10% to 30% depending on the platform. This revenue model allows you to make money without having to invest in owning or maintaining various cars.
Listing Fee Revenue Model
Another way to generate revenue from a peer-to-peer car rental marketplace is by charging a listing fee. This fee is paid by the car owner to list their cars on your platform. It can be a one-time fee or a recurring fee that's charged on a monthly or yearly basis.
Subscription revenue model
A subscription model is another way to make generate revenue from the platform. In this model car owners pay a monthly or yearly fee to access your platform and list their cars. This could be the best option because this model provides a consistent stream of income for car owners to rent out their cars frequently.
Value-added services
By offering value-added services like insurance, roadside assistance, and cleaning services you can attract more customers and generate additional revenue while also providing a more comprehensive rental experience for your users.
Setting up a car rental business using RentALL Cars!
As the sharing economy continues to grow, It is likely to see further developments and innovations in this industry. Through secure and efficient systems, the peer-to-peer car rental marketplace has transformed the car rental industry providing a more sustainable and accessible option for individuals in need of transportation
If you are interested in setting up a car rental business, then consider developing your car rental business with RentALL Cars. If you are wondering why you should choose RentALL Cars for your business Here I have provided you with the answer.
RentALL Cars is a powerful car rental marketplace solution that allows you to easily set up and manage your car rentals online.
I have compiled a list of perks to help you understand why RentALL Cars is a great option for your car rental business.
RentALL Cars comes with a variety of features and benefits that make it an ideal choice for anyone looking to start a car rental business. Some of these features and benefits include:
Multiple languages (which makes it easier for you to attract customers globally)
Flexible booking options( Your customers can rent cars for specific periods of time such as day, week, or month which makes it easier for you to manage your inventory)
Secure payment options( RentALLCars comes with a variety of payment options including credit card, PayPal, and other payment gateways)
Intuitive UI/UX( Intuitive mobile and web design to give a better user experience)
Customizable settings(It is a 100% customizable solution to suit your specific needs)
What are you waiting for? Book a free demo and explore our website!
Start your Car Rental Business with us!
---