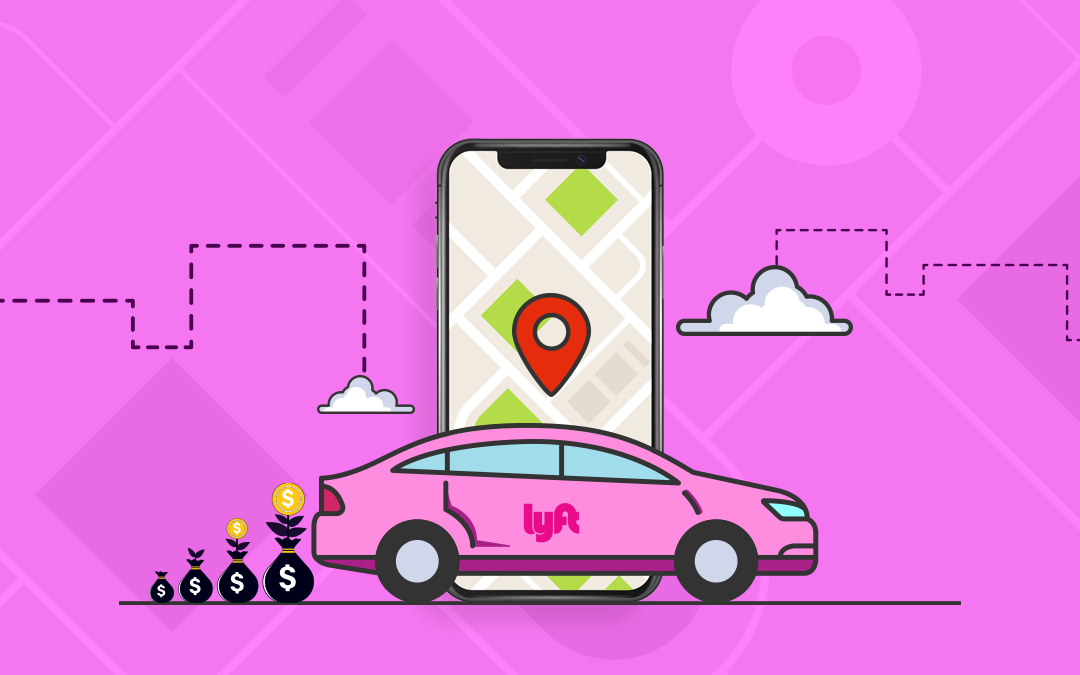 How Lyft works: Business model and revenue streams
How Lyft got second place in the US ridesharing spaces? It's because of the revenue channels they have, that make them stay ahead of the competition.
Short glimpse about Lyft
Lyft is a ride-sharing app founded by Logan Green and John Zimmer in 2007. Zimride was its first name before the rebranding happened in 2013.
In 2007, after Green shared his rides from the University of California, Santa Barbara campus to visit his girlfriend. While traveling, Green has an idea to make the riding process straightforward.
That's how the story starts.
More than just a transportation platform for riders, they had a diverse variety of services for users - this includes budget-friendly rides, luxury rides, bikes & scooters, and even the riders can book buses and trains through the platform.
Am I missing out on something?
Yup! Also, you can rent a car here.
Target audience
Their target demographic is obvious: they are riders and drivers.
It's essential for an app to engage with the core audience and to create an approach and offers that persuade them to connect with the platform.
For that, what have they done so far for both users?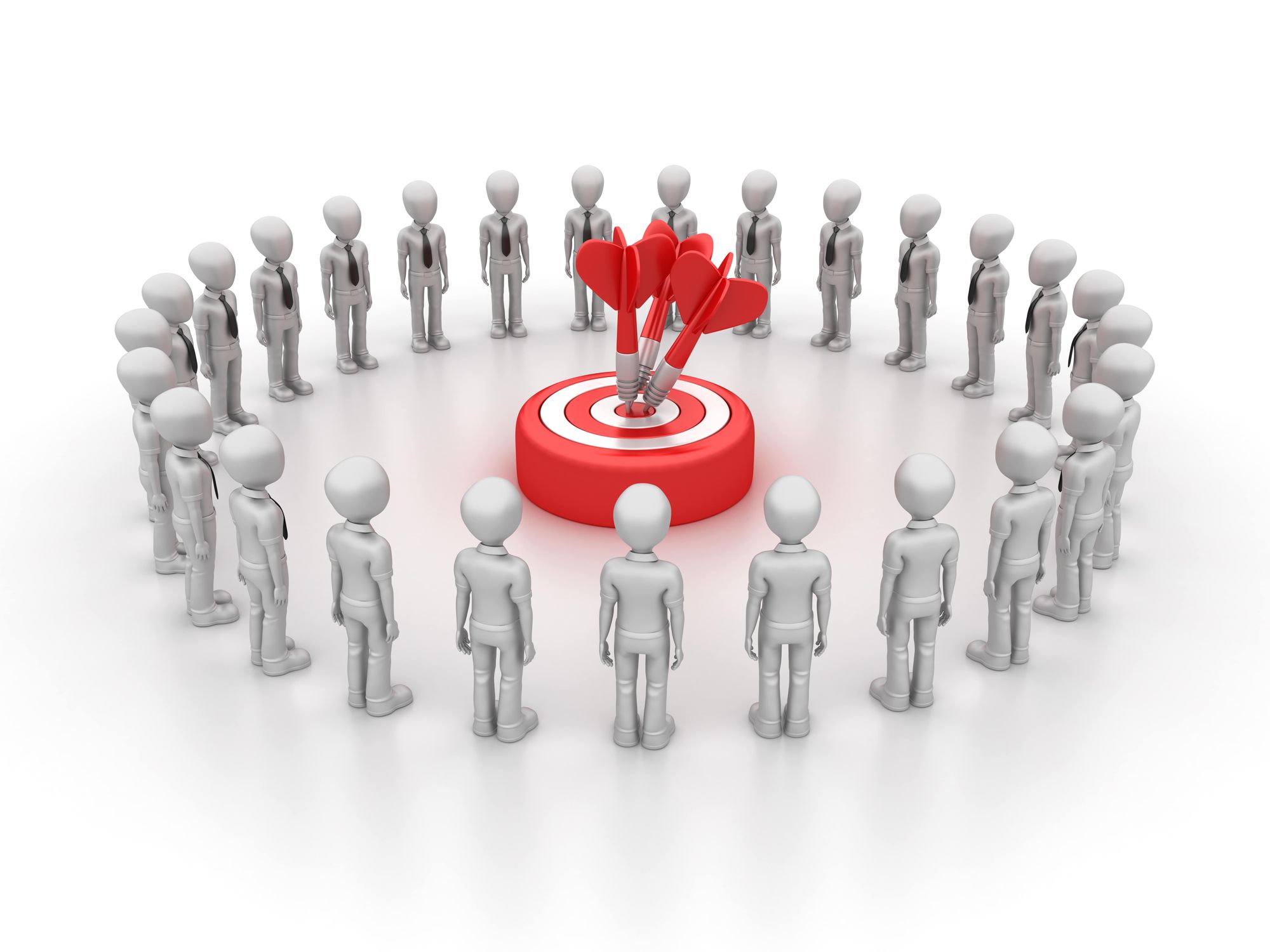 Lyft has identified the gap in the market, and to fill that, they tailored their business operation to satisfy the need.
So, they have partnered with several municipalities and businesses to enable users to book trains and buses through the app.
More than that, we will see in the following section.
Riders
✳️ Renting a car - by partnering with Hertz and SIXT, they have enabled car rental services for the riders. Instead of booking taxis, the driver can rent a car.
✳️ Made premium service available to riders - the rider can use this service to have the driver arrive earlier.
It even assists Lyft in monetizing each user segment and capturing the market by satisfying the whole market demand.
By targeting each segment, Lyft holds a special place before the riders. Eventually, this makes them a super app in the transportation segment.
We have seen how Lyft is for riders, but we can't leave the driver story untouched.
Drivers
✳️ Quick payout - drivers are getting paid within an hour or two with the help of Express pay. Or they have a "Lyft direct" debit card for instant access to their earnings.
✳️ Bonus pay - is the exact term they have used to define surge pricing. In this sense, the riders can search for the city hotspot and take advantage of the bonus earnings.
As for Lyft, they used surge pricing to manage their supply of drivers to the most demanding locations. Then, how?
The high fare motivates the driver to arrive at that location, and the supply is well-managed. Therefore, it is a win-win for both.
✳️ Safety for drivers - Lyft precisely monitors any unusual activity like long stops or route deviations; they contact if the driver needs assistance.
✳️ Ratings that ensure safety - if the driver rates the rider below three starts or fewer, they will never get matched again.
Lyft undertakes a lot of measures to help both riders and drivers as well. It makes the riders and drivers feel safer and more connected with the platform.
Value proposition
To this date, Lyft has a 31% market share in the US; they hold the second position in the ridesharing space.
Last year, they made $4.09 billion in revenue, up from $3.2 billion in 2021. They are putting heavy competition to the rival Uber.
In 2022, the market share of Uber had in the plunge mode, with a 3% drop compared to 2021.
The statistics are so precise that Lyft has earned some positive growth in the case of its revenue and market share. The value they deliver to the community has an immense impact.
That's what we are going to uncover here.
The value proposition for riders
✳️ Vehicle categories.
✳️ Pink subscription to explore many offers.
✳️ More than being a ride-sharing platform.
✳️ Satisfy every rider segment.
The value proposition for the driver
✳️ Quick payout method.
✳️ Speedy support for drivers.
✳️ Bonus pay for on-demand locations.
✳️ Freedom over working hours.
✳️ Life insurance plans for drivers.
Are you looking for a tech partner?
Get 30-min interactive session to discuss your queries, get a product demo, and more!
How Lyft makes money? Revenue model
Commission-based
Lyft, like most ride-sharing companies, is based on a commission-based revenue model.
How does the platform charge for riders?
When a rider requests a ride, the app displays the upfront price, which varies depending on the type of ride, traffic, time, and driver availability.
The total fare includes the following charges:
✳️ Fare - time, location, and demand determine this.
✳️ Tolls: every toll that the vehicle passes through.
✳️ Service fees: the amount charged based on the region.
✳️ Third-party fees: taxes, surcharges, and airport fees.
Added several options for riders
✳️ Standard - up to 4 riders can travel through.
✳️ Ride-sharing - the rider can share space with co-riders who head in the same direction. Though, it's the best way to save money.
✳️ Wait & save - these options may not always be available; it depends on the nearby available drivers.
✳️ Priority pickup - as we saw earlier, this saves time but comes under higher pricing.
By serving users with multiple ride options, Lyft can target each rider segment according to their purchasing power. It represents that they are addressing countless riders, thus impacting the business revenue.
Surge pricing
In 2014, Uber, the pioneer of the taxi booking app, introduced a surge pricing model to manage the supply and demand of drivers. Since the release of its algorithm, it has gained popularity among drivers as it can make extra money.
Drivers can know when they can make use of surge pricing. But for riders, it becomes a headache. When riders exist in high-demand areas, they have to pay more than the average fare.
Businesses like Lyft can effectively manage driver demand; however, it is a win-win situation for both the platform and the drivers.
Lyft pink
You might wonder how it impacts the riders.
✳️ Well, you can relax while canceling your ride; without any hassle.
✳️ Riders get exclusive pricing on Lux, Preferred, and XL rides.
✳️ Pink members, unlike regular Lyft riders, receive priority pickup updates.
✳️ Free Grubhub for a year - order food online without paying delivery charges for the whole year.
✳️ Free support assistance through the app and roads.
First and foremost, the subscription model helps businesses in several ways. If we expose, it helps to retain customers throughout the journey and strengthen the relationship, giving prospects the impression that they are receiving better offers from the platform.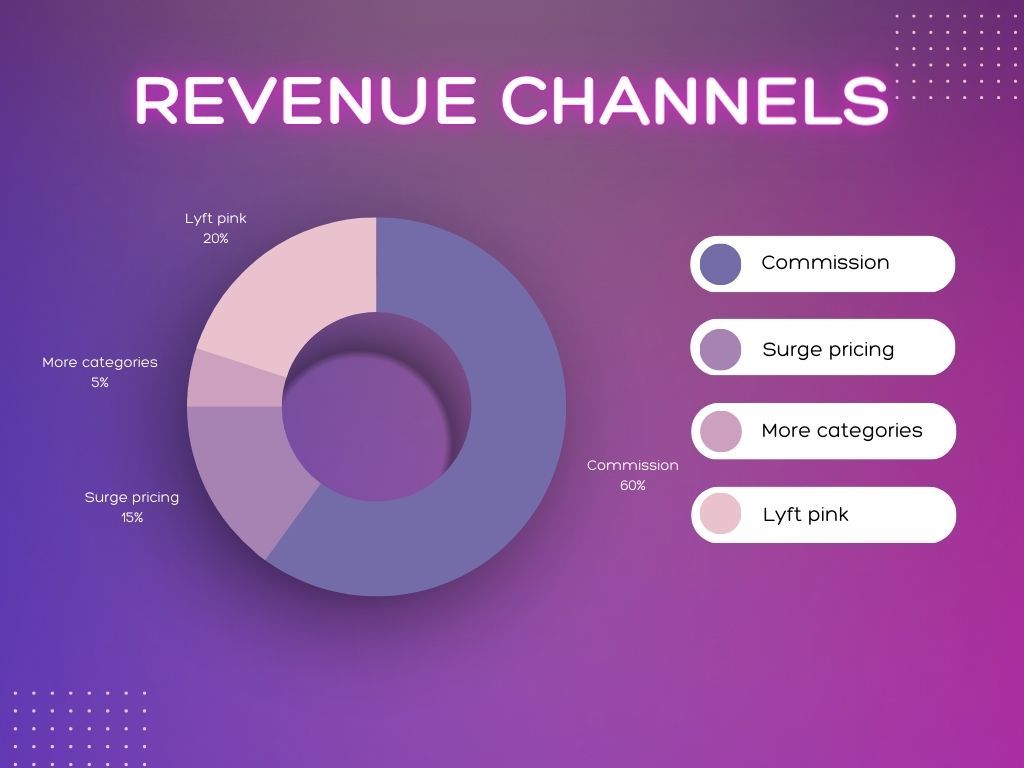 The pie chart shown above is only for presentation purposes and is not intended to be accurate.
Lyft - how it's for riders and drivers?
In the booking process, the rider can oversee the driver's details like the photo of the person and their vehicle.
The map provides the rider with access to the driver's current location. After the driver arrives, the rider can recognize the driver by name and destination.
Finally, if the rider is pleased with the experience, they can tip the driver; however, this is not required. If they want to contribute more than money, the rider can rate on a scale of 1 to 5 stars.
And if we see how the drivers earn money? It's divided into 4 categories - time, distance, tip, and bonuses. They can even receive their earnings instantly at the end of each ride.
End note
Back then, Lyft had started as a rider-sharing business and now went to multimodal transportation service. This blog would surely be a note-taking session for business enthusiasts.
Since its existence, Lyft has planned to increase its revenue streams for more than survival - the plan was well executed.
For instance, pink membership created a separate community, more than being a ride-sharing platform; they partnered with several businesses to act like a super app. Not exactly.
But they tried to come from rest to become the best.
I hope this blog is worth your time😊
And if you are a person who wonders about business like me - consider the following blogs.
Interested to develop an app like Lyft?
---