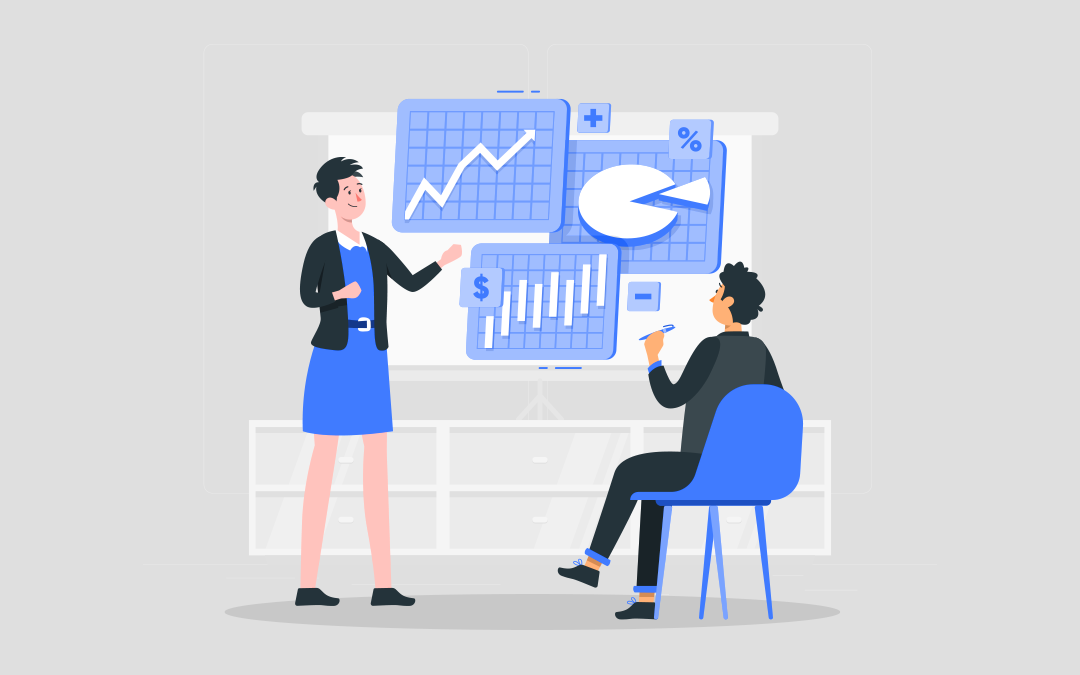 Turo business model - The complete analysis!
You know You know about Turo, but not sure how it works. Learn about the Turo business, like their initial business days to their complete business model, here.
Turo - How they started?
Turo is an American-based peer-to-peer car rental platform that interconnects car owners and riders through the online platform. Initially started as RelayRides in 2010, and after five years, they rebranded their name to Turo.
Turo is a car rental app that monitors and manages the platform; more than doing so, they act as an intermediator that assists the person who rents a car with the renters who pay the rent.
After the existence of Airbnb and eBay, Turo gets involved in the sharing economy - but as a car-sharing marketplace.
People may call Turo an Airbnb in car rental space.
Initially, renting a car from Turo(previously as RelayRides) requires an in-car device with GPS monitoring, remote unlocking, and smart card entry.
However, in 2012, Turo partnered with General Motors to unlock GM cars with their mobile phones without integrating additional technology.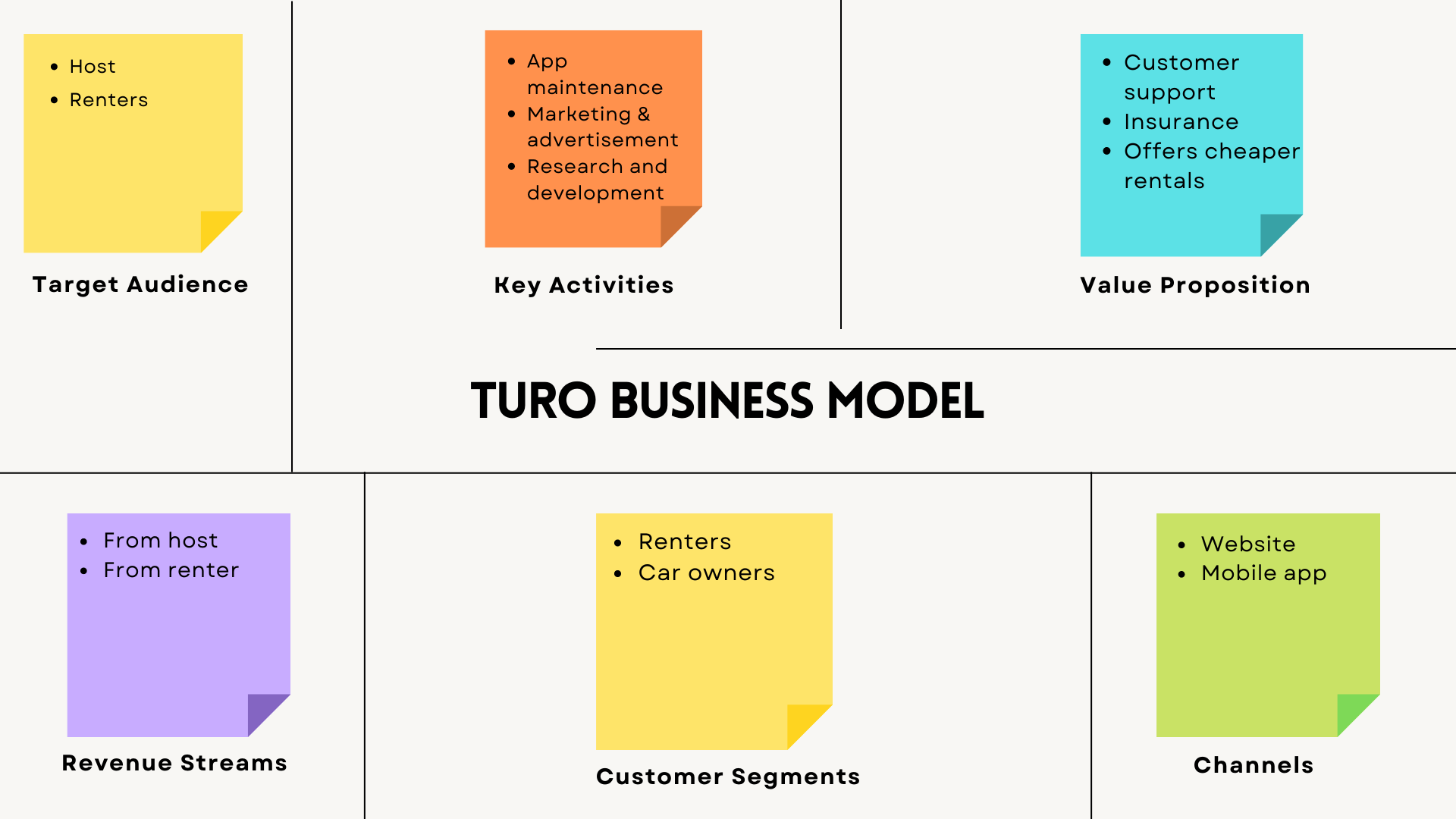 Turo's Target audience
Host in Turo
The host registered with the platform using their personal information, and it would take nearly 10-min to get going with the app. The host can list a truck, sports car, and more. However, the platform doesn't charge for the sign-ups and monthly fees.
The host sets the ground rules and changes the availability of the car for renters.
Fair? It can be fixed either by the host or by the platform.
Turo allows renting all the cars while the host relaxes wherever they are. However, the host is responsible for delivering and picking up the vehicle on behalf of the renters.
For all the convenience available to hosts, Turo charges 10% to 35% - however, it differs from the Turo protection they choose.
Renters in Turo
After signing in, the renter can pick their preferred car by entering their location and dates, and if the host accepts, renters can get along with their rental experience. They can even cancel the car 24hrs before the start of the trip.
Renters must pay both the host and the platform in this case.
How Turo helps?
Turo considered both the host and renters as their target audience. For that, they have brought several plans and policies to assist them.
As an online car rental platform, Turo charges commissions from both sides. And they never missed being there to help them.
The Value Proposition Turo delivers
1. Customer support
Renting a car in Turo is affordable - it's more like an Airbnb in a car rental space.
When it comes to customer support, Turo left nothing for their competitors. If the users encounter any issues with the platform or whosoever, their team will assist you at the right time.
They have solved nearly 666 complaints in the last 12 months of June 2022.
2. Insurance
The host can select the best protection plan for them. The standard plan comes with $750,000* in third-party liability insurance from Travelers.
And Turo provides 24*7 roadside assistance for all trips booked through the platform. By default, every plan encompasses insurance production, physical damage reimbursement, and roadside assistance.
However, several plans were made available for the host to choose from the platform.
Are you looking for a tech partner?
Get 30-min interactive session to discuss your queries, get a product demo, and more!
Turo's key activity
1. App maintenance and platform development
Despite being a peer-to-peer car rental platform, they continue refining the app experience for users and furnish a bug-free platform to ensure a worthwhile experience.
2. Marketing & advertisement
Moreover, they need to be wherever their user search as they're on a digital platform. For that, marketing and advertising help them to get better.
3. Research and development
Researching the current trends that roam through the market assures businesses like Turo to plan further business activities.
4. Customer support
Every business is responsible for giving top-notch customer service to its esteemed customer. It solves all the hurdles and queries they may have.
Therefore, Turo has all plans and policies for their user - and even personal assistance if they need any.
Turo's Revenue channel
1. From renters
The majority of the revenue portion comes from commissions from its users. So let's get it precisely.
Turo charges a commission for a renter; however, it varies depending on the vehicle they choose, protection plans, and more.
The imposition of commission happens while checking out. Though, the charge ratio varies dynamically for each trip.
2. From the host
For the host, they charge a fee of 10-35% per reservation. The exact percentage relies on several factors, including the car model, location, and length of the trip.
End note
Started 12 years back, Turo has served more than 7500 cities providing a platform for users to list and rent a car. It is obvious they generate revenue out of commission.
More than just being a convenient option, their user support and safety make them stand out and keep them at the top of the market. Subsequently, it results in better customer satisfaction and positive reviews.
Turo's innovative business model disrupts the traditional car rental business. All this happens when users are desperate for change. And Turo made it happen.
I assume you've quenched your thirst for knowing the Turo business model.
---