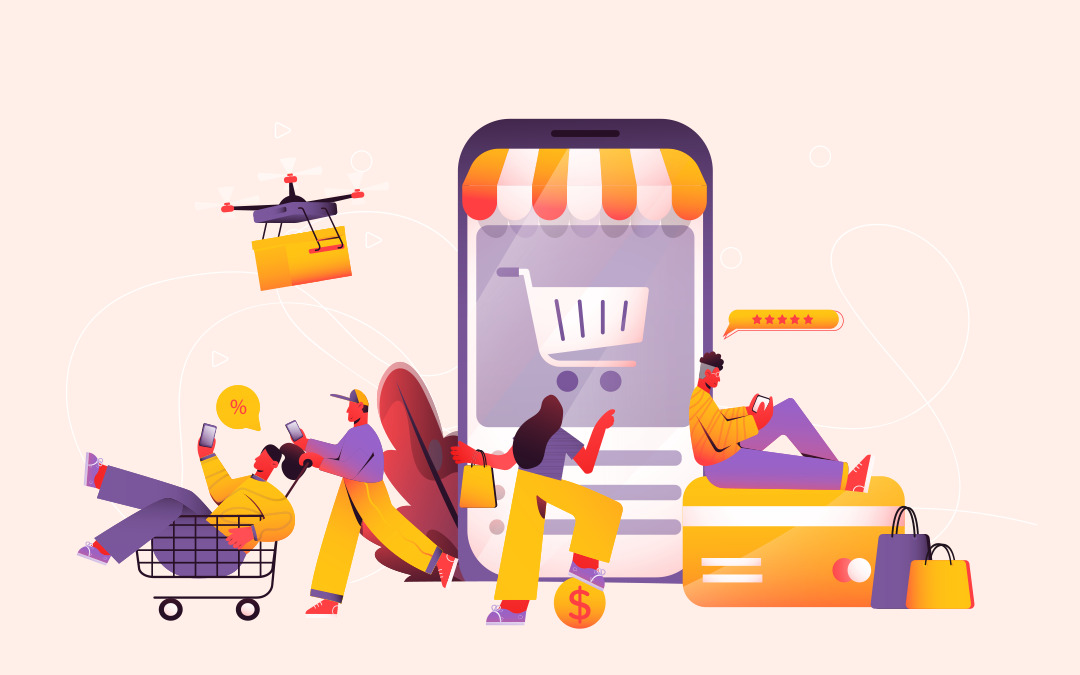 What is an Amazon clone? A Definitive Guide!
Do you know about Amazon clones? Whether you are looking to launch an e-commerce app or just want to know about it - Read this straightforward guide.
From an Online Bookstore to a Super app
Jeff Bezos is the founder, former president, and CEO of Amazon. With a net worth of $125.6 billion, he is now the world's third richest man.
Amazon is an e-commerce, cloud computing, and digital streaming platform, and they're in every space.
Can we name Amazon a super app? Forget about that!
They had initially started as an online bookstore; however, from the effect of positive impacts from customers, they added multiple product categories, and their approach went most welcomed among shoppers.
Jeff Bezos has found that the e-commerce industry has yet to mature, so he seized the opportunity.
What is an Amazon clone?
Now, discover what exactly is an Amazon clone.
It is a readymade solution that helps entrepreneurs to run an app-based e-commerce website and app.
Unlike custom development, an Amazon clone is a pre-build app that does not require to develop from scratch. Therefore, the solution is cost-effective and ready to launch e-commerce app.
For those entrepreneurs probing for a readymade e-commerce solution, it could be the best to indulge with.
However, if you are not yet ready for custom development, which requires significant time and investment for your e-commerce business, you have no worries with an Amazon clone in hand.
Amazon clone comes with a buyer app, a seller app, and an admin panel. The business can buy a web or mobile app or both at once. However, the offers differ from a business you purchase from.
If you are just now exploring the e-commerce niche, it's best to get ahead with a web app to initiate your e-commerce journey.
Top features of Amazon clone?
Sign-up/ sign-in
This feature is essential for every web and mobile app to onboard the verified user to the platform or to avoid spammy users.
Amazon clone comes with the buyer and seller app where everyone has to register using their personal information, which makes the platform rich with the right users.
Multiple payment methods
While checking out, the customer had to proceed with the payment process with a card, wallet, or cash on delivery. It gives the convenience of paying for goods or services their way.
Overall, the multiple payment options grant a worthwhile payment experience for the users.
Multiple addresses
While we encountered the booking process, we weren't used to entering the address manually. The multiple address feature plays a role here.
Whenever the user checks out, the platform automatically, or the user can manually choose an address. With that said, the Amazon clone comes with the multiple address feature to fasten the booking process.
Coupon code
It allows users to avail of the offer out of the purchase. On the other hand, the admin takes complete control over this feature. It means they can set the offer percentage and the exact offer amount.
As a result, it shows the promo code for the user during the checkout process.
Order history and tracking
Order history shows previous and current purchases that users order from the platform. And tracking helps with getting a real-time status on the delivery of the product.
Tracking helps in knowing whether the products are delivered or not.
Multiple payments
Before the checkout process, the user needs to go through the payment process. However, if businesses make the process smoother for them, then it's great.
Multiple payment options allow users to pay their order via cash, credit/debit, or wallet. It gives the convenience of paying with multiple options.
Wishlist and saved items
How often do you come across a product that grasps your sudden attention and you can't make an instant purchase? What can you do now?
Wishlist and saved items let you save the product for future reference and allow continuing shopping at a convenient time.
Ratings & reviews
As we all know, the review & rating section allows users to rate the product after receiving it. They can rate and review the product simultaneously.
This section displays a list of reviews given by past shoppers, and from it, the user can make a clear decision in their shopping journey.
And on another side, the vendor can know where they can enhance their product.
Personalized recommendations
Whenever users search for a specific product, the algorithm grasps that the user has particular interests and displays the products they might be interested in.
However, this saves time and makes the purchasing journey effortless for the users.
What are the Tech Supports you can expect?
Free app submission
After purchasing the Amazon clone, the app development company will submit your app for free on App Store and Play Store.
Free white labeling
It means the respective buyer gets the white labeling service free of cost. It is the process of customizing the Amazon clone to fit the need of your business.
Support after app rejection
If the e-commerce app gets rejected from App Store and Play Store, the respective developer will support you in finding the issue and relaunching your app.
End note!
Now I guess you know everything about Amazon clone. As discussed earlier, an Amazon clone is a readymade solution for entrepreneurs who like to launch their e-commerce app.
As a result of a pre-built app, it's an effortless and ready-to-launch solution that can be live within several weeks.
Then, where can you purchase it?
Type "Amazon clone" on Google search, and visit several websites in particular, if you like what they're up for or are interested in their offers and features, you can proceed further.
Before considering purchasing an Amazon clone, oversee the features, and verify the reviews given by past buyers. Finally, evaluate how well those businesses solved the problem with their products.
What if you're not satisfied with the rest?
Let us introduce ourselves, we are a mobile development company with the badge of serving 450+ clients with our readymade solution. And have helped entrepreneurs achieve the goal of launching their mobile apps into the App Store and Play Store.
We're working our way back in developing the Amazon clone, which we hope to launch soon for you.
Something Big Is Cooking!
Schedule a meeting to know more about the launch of the Amazon clone.
Are You Interested?
---