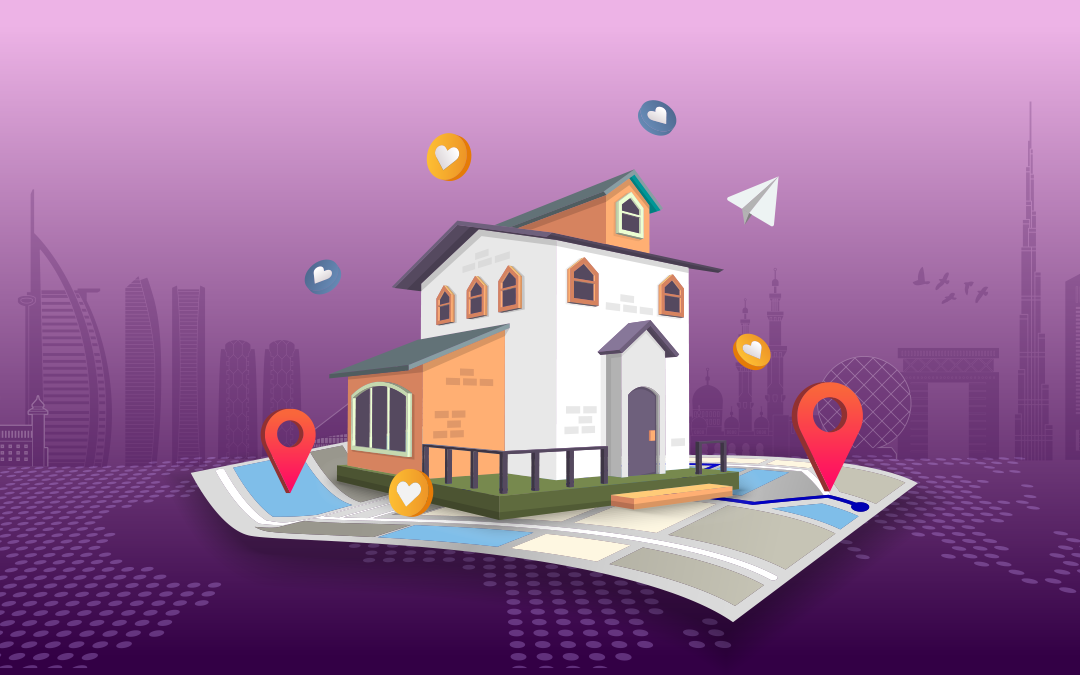 A complete guide to start a successful vacation home rental business in Dubai, UAE
This complete guide will provide you with all the information you need to get start your vacation rental business in Dubai, UAE.
Dubai is the ultimate city break destination, and it's not hard to see why! With its towering skyscrapers, luxurious shopping malls, and year-round sunshine, this city is the perfect place for a weekend trip or layover. From adrenaline-pumping activities to world-class dining, Dubai has something for everyone.
According to data from the Dubai Department of Economy and Tourism the city welcomed 7.1 million international visitors between January and June 2022.
The tourism industry has made a comeback to its pre-pandemic levels, with a notable increase in millennials and young people opting for staycations and short trips. As per a study by Precedence Research, the global vacation rental market is expected to increase by $111.2 billion by 2030.
The tourism industry was once dominated by hoteliers and hospitality corporations but the emergence of businesses like Airbnb and HomeAway disrupted the game.
Definition of vacation home rental business
A vacation home rental business is a hospitality business where owners rent out their furnished properties such as houses, apartments, villas, or condos to guests for a short-term stay, typically ranging from a few days to a few weeks. Vacation home rentals are marketed toward holidaymakers, business travelers, and other temporary visitors who prefer to stay in a homely environment with the amenities of a fully furnished home rather than a traditional hotel.
Demand for vacation home rental business in Dubai, UAE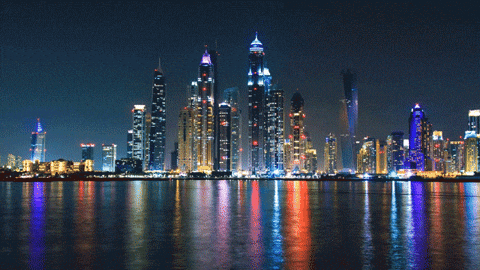 Renowned for its luxury lifestyle and dynamic culture, Dubai has emerged as a favored vacation spot for individuals across the globe. With its impressive skyline, stunning beaches, and high-end shopping, it is no surprise that tourists flock to this city year-round. As a result, there has been a growing demand for vacation home rental businesses in Dubai.
Dubai's vacation rental market has experienced significant growth in recent years driven by the increasing popularity among tourists. The convenience, flexibility, and affordability of vacation home rentals have made them a popular choice for many travelers.
As tourism in Dubai continues to gain popularity, the demand for the vacation home rental business is experiencing a notable surge. With a wide range of properties to choose from, a high level of privacy, and luxurious amenities, vacation rentals are an attractive alternative to traditional hotels. As per global tourism destinations, it is expected that the demand for vacation home rentals will continue to grow in the years ahead.
Types of vacation home rentals
Vacation home rentals have various types of properties, each type has its unique features, and benefits but the choice ultimately depends on the travelers' preference, budget, and purpose of the trip. Here are some most common types of vacation home rentals:
Condos and Apartments: Condos and apartments are popular vacation rentals, particularly in urban areas. These properties are typically located in high-rise buildings.
Villas and Townhouses: Villas and Townhouses are a step up from condos and apartments in terms of size and luxury. These properties offer private pools, gardens, and outdoor spaces promoting luxurious and intimate stays.
Beach houses: Beach houses are vacation home rentals near the coast, usually with direct access to the beach.
Mountain cabins: Mountain cabins are vacation home rentals that are located near mountains. These properties offer a peaceful natural environment with breathtaking views of the surrounding landscape.
Luxury estates: Luxury estates are the ultimate vacation home rentals offering the highest level of luxury and privacy, especially for high-end travelers seeking premium stays.
Now let's hop into the process!
Market survey
The first and foremost thing in starting a vacation rental business is conducting market research. As a vacation home rental business owner in Dubai, you need to identify the unique characteristics of the city. As Dubai has a thriving vacation home rental market with every international traveler visiting annually.
To be successful in this market you need to analyze the current trends such as the most popular destinations, types of property that are in demand, and average rental rates. Also, you can use online platforms to research the market and see what your competitors offering.
Identifying target customers
Identifying your target customers involves understanding who your ideal guests are and what they want from a vacation rental.
To identify this you may ask yourself some questions like, what kind of vacation experience they are looking for? What is their budget? What age group your customers are likely to be? Etc. Once you have a clear idea of your target customers, you can tailor your marketing and offerings to meet their needs.
Analyzing competitor's offerings
Once you have a good understanding of your target market and customers it is important to analyze your competitor's offerings and pricing. This will give you an idea of ways to differentiate your property from others. Also, you need to look at the pricing strategy to ensure you are offering competitive rates.
Importance of developing an app for your vacation rental business
You have done your research on the market, customers, and competitors, so what's next? It's time to shift your focus to app development!
Having an app for your business can increase visibility among customers on a global level. By optimizing your app for search engines and app stores you can attract more customers to your vacation rental business.
An app can provide you with valuable data insights such as customer behavior, preferences, and booking patterns. This information can help you to improve your business strategy and enhance your overall experience.
When creating an app for your vacation rental business you'll need to decide between two scenarios: building a platform from scratch which is time-consuming and expensive. However, if you are seeking an app that aligns with your distinct requirements and brand's identity starting from scratch may be an ideal option.
(Or)
If you are an entrepreneur looking for a cost-effective solution then a ready-made solution is your ready-to-go option.
Introduction for vacation home rental clone script
A vacation home rental script is a pre-built software solution that provides entrepreneurs with ready-made platforms to start their vacation rental business. Rather than creating an application from scratch, clone scripts allow you to modify the script to suit your requirements.
Top clone scripts for vacation rentals
There are many clone scripts available for vacation home rentals some of the top ones include Airbnb clone, Vrbo clone, and HomeAway clone. These clones offer similar features to the original platform but can be customized to meet the specific needs of the business.
Evaluate the features and benefits of each clone script
Now you may search for the best clone scripts, right? During your search, you will come across several clone scripts offered by various mobile development companies. Choosing the best out of them is the crucial thing, which determines the success of your business, especially in countries like the UAE.
When selecting a clone script for starting a vacation rental business, it is important to evaluate the features and benefits of each script. Some of the key features include
User interface: The script should have a simple and intuitive interface that is easy for guests to use.
Payment gateway integration: It is essential that the clone script integrates with well-known payment gateways such as PayPal and Stripe to simplify the payment process.
Reservation management: A reservation management section should be included in the clone script to manage all the bookings made on the platform.
Auto payout: To prevent delays in payments, the auto payout feature allows the platform to send payouts automatically.
Understanding pricing structure and customization option
The pricing structure and customization options for clone scripts can vary depending on mobile development companies. It is important to understand the pricing structure that fits your business size.
Customization options are also an important factor to consider. A 100% customization is essential to ensure that it caters to all your business requirements.
Selecting the best clone script for your business needs
After reviewing the clone scripts, evaluating features and functionalities, and understanding the pricing structure and customization options, it's time to select the best clone scripts for your business needs.
Once you have selected the appropriate clone scripts from the mobile development company, the initial step should be to have a discussion regarding the requirements.
Talk to the mobile development company about your requirements and expectations, and express your vision and goals for your project
The development company provides you with a demo of the clone script. Give your feedback on functionality, design, and user experience, and be clear about the changes you have to make
The mobile development company customizes it according to your requirements, and after it was customized, test it thoroughly to ensure performance
Launch it on the App store and Play store. The development company can help you with the deployment process and provide ongoing support for any issues that may arise
Market the app to your target customers through social media, and other advertising channels to promote the app
After launching your app maintain it and update it with new features and functionalities to keep the app relevant and engaging for users
End note
Starting a vacation home rental business in Dubai, UAE can be a challenging yet rewarding journey. However, with the right guidance and resources entrepreneurs can streamline their processes and achieve success. Ready to start your vacation home rental business, then we are with you! Our expert team is ready to take your vacation rentals to the next level with RentALL.
RentALL is an Airbnb clone script that offers customizable features to meet the specific needs of your vacation rental business. With RentALL you can create a unique and personalized vacation rental app for your users and also manage the platform seamlessly.
The user-friendly interface and advanced functionalities make it a perfect choice for any rental business. So if you are looking to start a vacation rental business in Dubai UAE, RentALL is the perfect solution to help you get started quickly and effectively.
Explore our website to know more!
Start your vacation rental business with us!
---