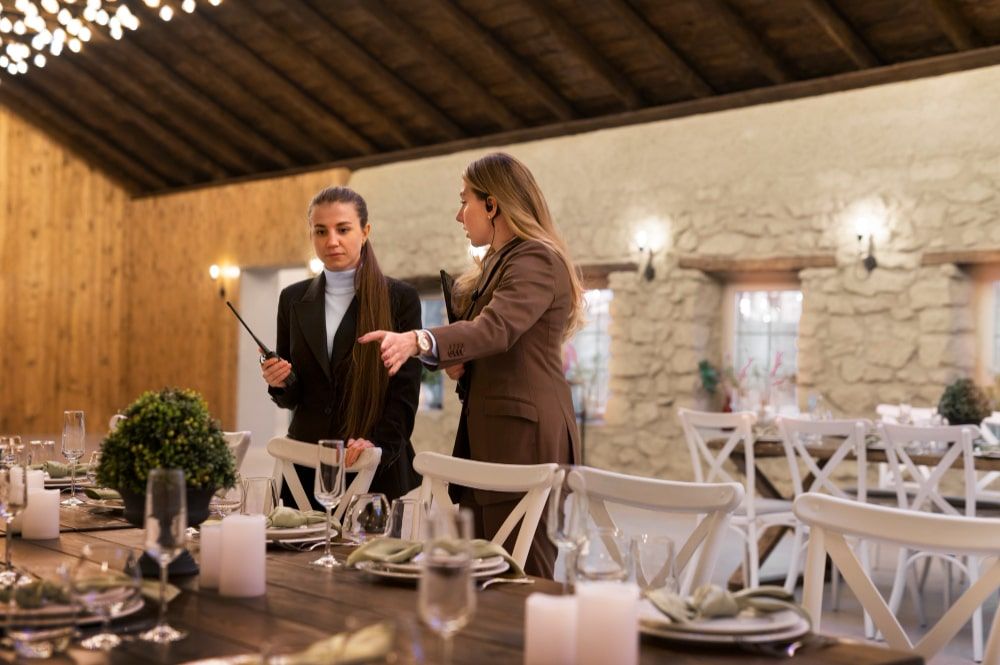 How to start an event rental business in 7 steps?
Purchasing your equipment, identifying your vision and goal, choosing the event rental type, and building your platform. We have covered everything here.
Of course, you had a free space that's sitting idle for years, and want to leverage those land.
We heard you!
Maybe you're planning to rent the space, or you had your eyes on starting your event rental business. Whatever the case, you got us!
Before moving on to the steps, let me tell you about the type of event rental before getting started.
Types of event rental business
1. Wedding venue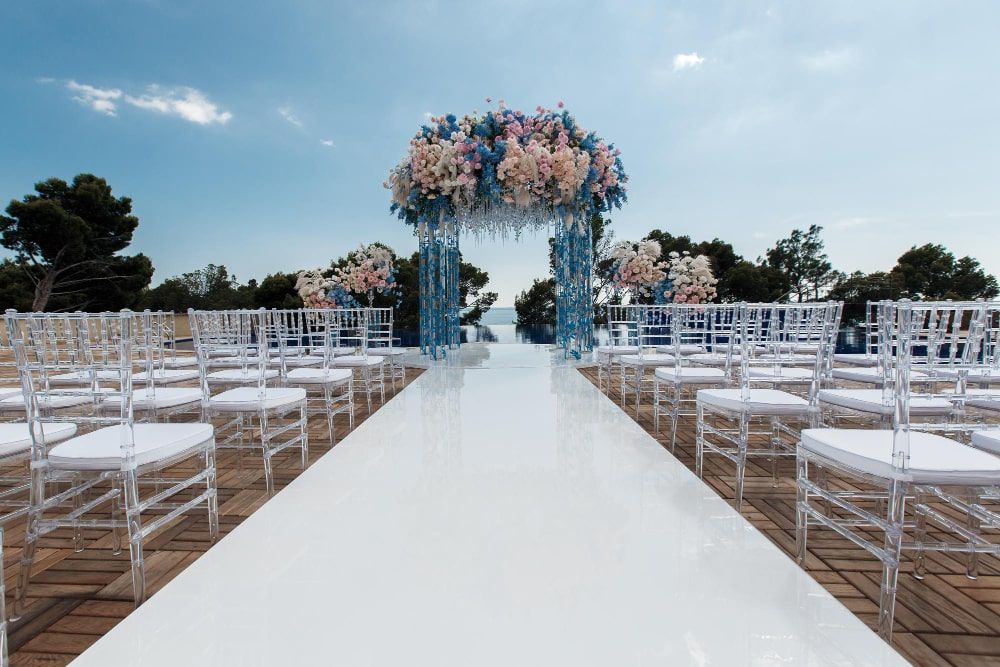 This type of rental is profitable.
Ask me why?
Nobody would mind spending their life savings for their marriage.
That doesn't mean you should charge more. Though, with the great service you deliver to them, everyone loves to pay more.
Apart from the grandeur setup, you can offer drinks, food, and whatever else they are ready to get from you - so you don't have to rely only on the rental amount.
Therefore, increasing your profit margin.
2. Business events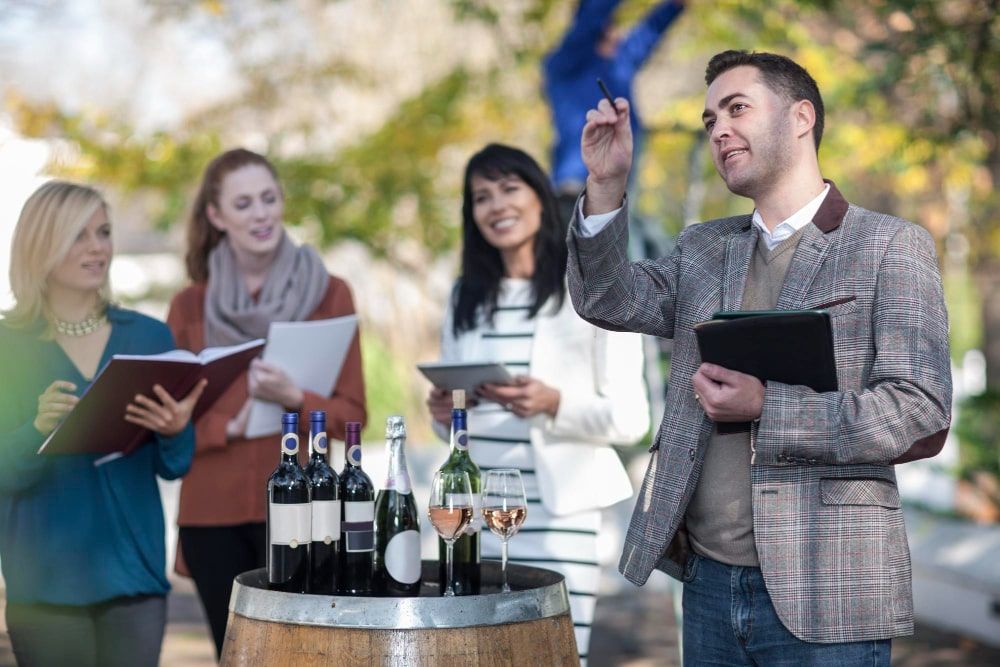 There is demand for this type.
It is believed that more than 70% of event rental is done for business gatherings.
The size of this type is huge for you to consider.
3. Entertainment rental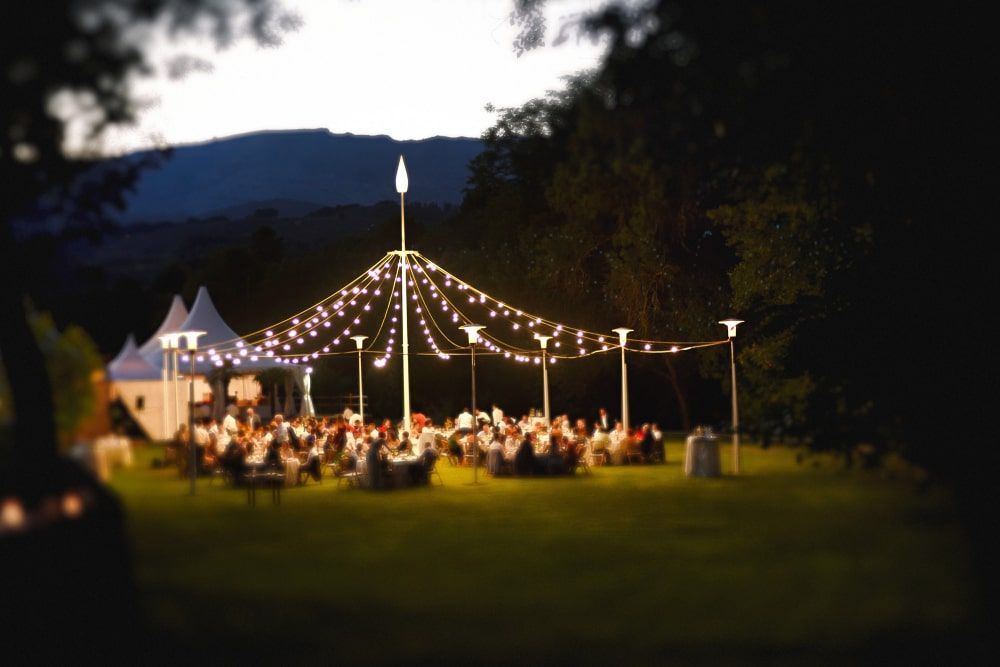 It involves renting out venues or spaces for various kinds of entertainment events, activities, and gatherings.
Such as parties, concerts, performances, and whatever comes from the same group.
Note: You can choose any niche in the mentioned event rental space; however, each differs and indulge different audience segment and equipment for your business.
Is the event rental business a profitable journey?
Not everyone can attain the state of profitability - particularly at the early stage.
Understanding whose your target audience is, what the markets want, what is missing, how you can fix those gaps, and how better you can do it.
These are the factors that deserve your attention and you need to do that.
If those terms are quite new, then it will be not.
We will get deeper in the coming section.
7 steps to starting your event rental business
1. Equipment
Starting from purchasing equipment, which could include chairs, tables, tents, and other inventories.
Before making a purchase, you need a bit of research on public preference.
If the equipment you purchase doesn't suffice them - wish it wouldn't happen for you. Let's be optimistic.
Make sure, it's durable and will last long.
💡
You don't need MBA to create a business strategy
2. What's your vision and mission?
What you are trying to achieve out of this event rental business?
Your vision may be earning passive income, making use of your property, or you're so devoted to doing business.
And the mission could be scaling your event rental venture, or increasing your profit margin.
Whatsoever.
We all are driven by goals and desires. It's what pushes us ahead of bad times and struggles.
Like that, your business should have some goals to move forward.
3. Who's your Target audience?
You have done everything well.
You have a space, the best available equipment, and a committed staff.
Everything has been set up well.
You can ask, "What more could be asked?"
No, you're missing the whole story here. Knowing your target audience helps you get prepared for what's before you.
In the process of doing so, you will comprehend things like,
Who's your target audience, what they want, what needs to be fixed, what's their purchasing power, and how well they can be served?
4. Choosing the type of event rental
As we have seen earlier about the types of event rental businesses.
If you want to go with a marriage rental business, you need to buy equipment to relate to that.
And for party rental, it's a whole different case. Though, not completely.
Choosing the niche impact the work you need to do after. That's why you need to make this choice first.
But if your eyes glittered all over these types, you can focus on all types; however, it requires a bit more of your investment.
5. Building your website
After you scale to grow your event rental business, you need to scale as the trends evolve.
Websites have become increasingly important in today's world. It becomes a must need.
Having an event rental website can even elevate your business by reaching a wider audience; therefore, more PROFIT.
Along with that, you can leverage Google ads, which means reaching your target market in a quick way.
We'll come back to that in the following section.
I know you don't like the technical part or want to focus more on your operation. If yes, then we could be your helping hand.
Our space rental software comes with a web and mobile app, with basic customization, we can launch your event rental platform at no additional cost.
Didn't understand?
Space rental software is a prebuilt solution that comes with essential features and functionality.
Despite being a readymade solution, it can be launched within a month.
However, if you worry about the budget, it would probably cost around 50% of your equipment expenses.
Get your pricing from our expert.
6. Showing your presence
Google my business
You can create your profile on Google.
How?
Search for "Google my business". Click the first page that appeared on the result.
Then, you're required to go through the verification process. Here the advantage is that you can claim ownership of your business.
The advantage here is that you can claim business ownership.
It is like getting listed your business on the most authoritative directory sites.
They would ask for your business name, location, and category.
Once it gets verified, your profile is open to get reviews, add photos, and ask questions that you can answer.
Leveraging social media
Having a social media presence on Facebook, Instagram, and X formerly known as Twitter, lets you interact directly with your target audience.
Tips for you:
When a client uses your event rental place, and if you think you have summed up their experience, never hesitate to ask them to rate your service or a place.
Who would deny it?
The review has great potential to make a big noise.
After collecting those reviews, you can post them on your social media platform.
Furthermore, there can be a lot more to be done here. Like, engaging your audience with the content they like.
Talking of it, there comes a reel, a short form of content, where you can post about your event rental space. Want more ideas?
Reel on,
The special glimpse of a marriage function that takes place.
Showing a video of business people networking with each other.
Capturing the people partying at the late night
The images are surfing through your mind? It does for me.
7. Targeting your audience with Google Ads
Create your Google Ads account by visiting Google Ads.
Choose the relevant keyword that your user would search for your business and you're required to set a budget for your campaign.
While writing an ad copy, never forget to mention location-specific information since you're targeting a local search.
Mention your city or neighborhood in your ads to attract users looking for local options.
Google Ads is more than that, grab this guide to get more of it.
Good luck to you
The event rental industry thrives on creativity, innovation, and the power of connection.
As you set up your business, consider every event you contribute to as an opportunity to make a lasting impact on individuals' special moments.
Best of luck on your event rental business journey – may it be filled with joyous celebrations, and satisfied clients.
Let us help you!
---