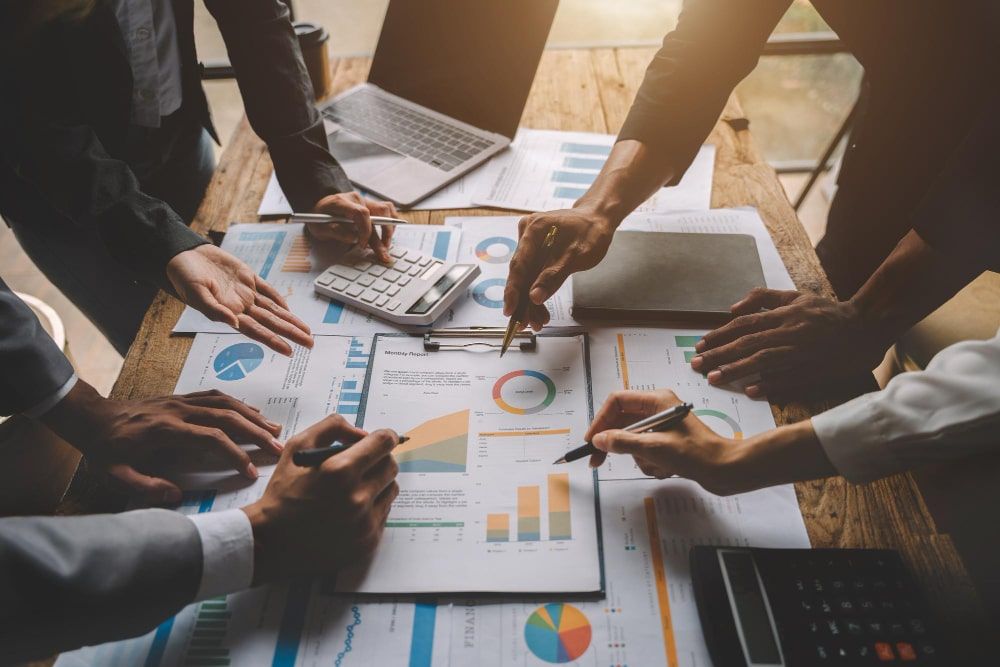 What is a business plan? How to do it for your business?
Learn how to create a business plan for your success. Get started with our step-by-step guide!
A business plan is a roadmap that leads you through the maze of challenges, opportunities, and uncertainties that hit you while running a business.
Whether you're a startup founder or a seasoned entrepreneur, creating a business plan is a big step toward writing your business story.
In this guide, we'll find what a business plan is, why it's a must, and how to create one that effectively sets your business on the right path.
What is a Business Plan?
A business plan is a written document that outlines your business's goals and the strategies you'll follow to chase them.
It's a blueprint, a strategic document that gives a clear vision of your business, from its graph of start to its growth and beyond.
Why do you need a business plan?
1. Clarity and vision
A well-structured business plan lets you clarify your business idea, spot your target market, and set specific, measurable, and achievable goals.
Don't you want a purpose and direction for your business? If yes, that would be the reason to create a business plan.
2. Funding and investment
If you're seeking external funding from investors or lenders, a business plan is a crucial tool.
Why?
It proves that you have an in-depth plan and have a way of generating revenue and repaying those loans.
To put it short, having a plan means alluring investors to invest in your idea.
3. Guidance and accountability
Your business plan serves as a guide for you and your team. It's a map to navigate through the ways.
Having a business plan keeps you liable for your business goals and ensures that all are on the same page, working toward the same objectives.
4. Risk management
By outlining potential threats and risks, a business plan allows you to develop strategies to mitigate these issues. This helps your business in better risk management.
How you can create a business plan?
This is why you're here.
Creating a business plan can seem like a daunting task, but breaking it down into steps makes the process more effortless.
Here's a detailed guide on that:
1. Business description
Start with a detailed description of your business, its history, and its purpose.
Define your business's legal structure (e.g., sole proprietorship, LLC, corporation).
Explain what problem your business solves or what need it fulfills.
Highlight your unique selling proposition (USP) and competitive advantages.
2. Market Analysis
Research your industry, including its size, growth trends, and key players.
Analyze your target market, including demographics, psychographics, and buying behavior.
Identify your competitors and their strengths and weaknesses.
Define your market strategy, including pricing, promotion, and distribution.
3. Organization and management
Describe your organizational structure and the roles of key team members.
Highlight your team's expertise and qualifications.
Include an organizational chart.
Discuss any outsourcing or partnerships.
4. Products or services
Provide a detailed description of your products or services.
Explain how they benefit customers.
Outline your product development process and any intellectual property rights.
Include your pricing strategies and future product/service offerings.
5. Sales and marketing
Be more precise about your sales and marketing strategies.
Describe your target audience and how you'll reach them.
Include a sales forecast and a marketing budget.
Explain your sales and marketing channels (e.g., online, offline, social media).
6. Funding request (if applicable)
If you're seeking funding, clearly mention the amount you need and how you'll use it.
Describe the terms of the funding you're seeking.
Explain how the funds can impact your business and contribute to its growth.
7. Financial projections
Create a detailed financial forecast, including income statements, cash flow statements, and balance sheets.
Provide realistic and well-researched revenue and expense projections.
Include a break-even analysis and a timeline for when you expect to turn a profit.
8. Appendix
Include any additional documents or information that support your business plan.
This may include resumes, contracts, market research, and legal documents.
9. Review and refine
After creating your business plan, review and refine it for clarity and accuracy.
Get feedback from mentors, advisors, or someone you think has a good take on your business.
A business plan not only guides you in your initial stage but also serves as a reference point as your business grows and faces new challenges.
Invest the effort to craft it, and you'll discover its immense value in guiding your decisions, securing funding, and ultimately steering you in the right direction.
---