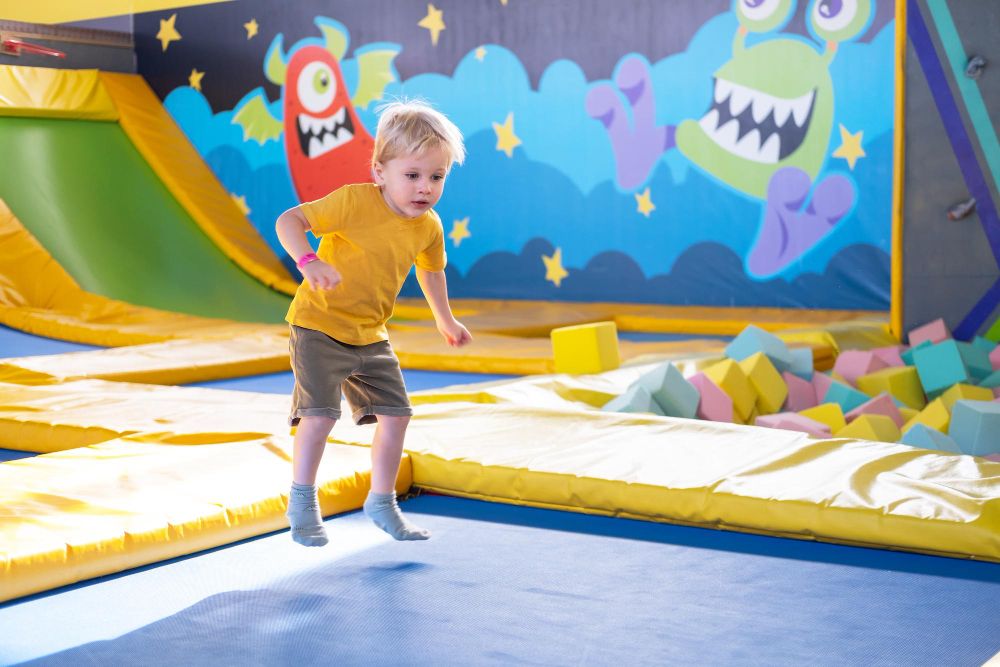 How to start a bounce house rental business in 2023?
Jump into Success: Your Complete 2023 Guide to Starting a Bounce House Rental Business.
Why bounce house rental business?
If people are hosting a party, the so-called guests, friends, and colleagues could arrive there. By the way, adding a bounce house could add more fun to the party.
Kids love adventure, and if that comes with safety, their parents do love it.
That's this model, delivering the bounce house and letting their kid have the party vibe.
What actually needs to start a bounce house rental business?
If you have an SUV or truck, bounce house, and all the necessary equipment, that's great.
Or if want to start from scratch, is that possible?
Beyond the questions fluttering your mind, you need to get across more to safeguard your investment from pitfalls.
Let's see the ways.
Do research your market
You often hear this term, but doing this will spit you the most valuable insights before your presence and open up new possibilities.
Before you get your hands dirty (I'm referring to starting a business), doing market research can help you understand the bounce house rental market better.
Checklist you badly want to know,
✅ Identify your target audience
✅ Analyze your competitors
✅ Market size and demand
1. Identify your target audience
Wouldn't it be better if you knew your customers before serving them?
For that, you need to understand "who your target market is?" and "what they're expecting from you?"
While doing so, use a big lens and find out every aspect meticulously.
What are they?
Demographics - Age, gender, income level, marital status, and so on.
Psychographics - Lifestyle, interests, values, understanding their motivation, preference, and pain point.
Don't be overwhelmed after this process. You still need a clear understanding.
Let's move next.
2. Analyze your competitors
Go and search for a list of bounce house rental businesses. How to do that?
It's simple. You can do this by searching "Bounce house rental near me".
You will be displayed with the various providers known as your competitors.
Then start analyzing them and don't forget to notice the things that are mentioned below,
Offerings
The reputation they have
Their presence on social media or the web
The customer experience they deliver
Pricing strategy & value proposition
Share and growth
The marketing strategy they follow
You got a better understanding now?
3. Market size and demand
Where do you intend to serve? Is that a city, a specific country, or a broader region?
If you start, would that work? Does the region actually need a bounce house rental? Is your targeted location competitive?
The question goes on and on, without having any end.
Knowing the demand and the market size helps you know how big the bounce house rental business is.
How to do that?
First, identify the area you want to serve and then go ask the public these questions. It is better than googling it.
The questions you need to ask your audiences are,
How often do you rent bounce houses?
Can you find any businesses that rent bounce houses?
Do they are the best you can get?
If not, why?
If yes, then how?
How can the service be improved?
You aren't restricted by the questions mentioned above, you can write up many and ask them right away to understand the market and demand even better.
Have your own pricing strategy
Pricing is crucial! This is how you lure the traffic into your business.
Let's see the types you can embrace.
1. Value-Based Pricing
Instead of solely focusing on costs, base your pricing on the perceived value your bounce house rentals offer to customers.
2. Customer segment
There are different customer segments in the bounce house rental business based on their needs, preferences, and perceived value.
Basic package
Offer a budget-friendly option for cost-conscious customers. This could include standard bounce houses with minimal add-ons.
Premium package
Create a premium package with larger, themed, or more interactive inflatables. Add an extra service like setup, cleanup, and a dedicated attendant.
Custom package
Means, you let them build their custom packages by selecting specific inflatables and add-ons to suit their unique event needs.
3. Offer pricing
Offers put the customers in a state of urgency and exclusivity by periodically offering limited-time promotions or discounts on specific packages.
4. Upselling and cross-selling
Let's go with an example, if a customer selects a basic package, suggest add-ons like concessions or party supplies or maybe other things they would like as add-ons.
Enough of the pricing strategies!
By implementing various pricing strategies, you get to know which works and which does not. Implement a strategy that is both profitable to your end and preferred by your clients.
We have seen enough of planning. Can we start the section where you need to purchase an actual asset?
Starting with equipment
When starting a bounce house business, the main thing you need is "Buying a bounce house"
Start by purchasing one and wait for it to get rented. Through the rental amount you have made, continue purchasing the next set of bounce houses.
Along with the bounce house, you are required to look for other types of equipment.
1. Bounce house
The bounce house comes with various themes and sizes.
Purchasing the right one involves factors, such as your customer preferences and convenience.
2. Blower
The bounce house blower is used to inflate the size of the bounce house.
While purchasing it, make sure it's durable.
3. Stakes and anchors
You'll need stakes and anchors to secure the bounce houses safely to the ground and prevent them from tipping over.
4. Transportation
After you purchase all the listed equipment, there comes a need for transportation to deliver the bounce house to the renters.
An SUV can be perfect to some extent, but as your business grows, you'll need a truck or something larger than it to deliver the bounce house.
Some facts about this business
You don't need to work on weekends, you can deliver it on Friday, and get back on Monday
With labor in hand, you can actually make it work like a side hustle
At the start, you can rent it to your friends and families
In bounce houses, there are categories within it - like standard or something
Marketing for your bounce house rental business
You had two ways, either traditional or digital. But for this niche, both ways could fit along better.
Whatever it is, the budget may be your primary concern, same for thinking about marketing.
So to help you, following a budget-friendly marketing strategy would help you come across the burden.
Traditional way
1. Community Engagement
Build a strong presence in your local community to establish trust and brand recognition.
When starting, your local region could be the fine place to start, as they are easily accessible and targetable.
2. Participate in events and sponsorship
Sponsor or participate in community events, fairs, and festivals.
Set up a booth with your bounce houses on display, distribute your business cards, and engage with people. Thereby you're creating your presence across locals.
3. Partner with school
For school events and field days, you can partner with schools to offer discounted rentals.
Advertise your involvement with the school to increase your business's credibility.
Community-focused marketing emphasizes your commitment to local areas.
Furthermore, you're subconsciously planting your branding whenever your target audience probes about the bounce house rental business.
Digital way
1. Google Local Service Ads
Set up Google Local Service Ads, which appear at the top of local search results.
These ads can help you reach customers specifically looking for bounce house rentals in your area.
2. Local SEO and Google Maps Optimization
If you're not having a website, optimize your business for local SEO to improve your visibility in Google Maps and local search results.
Ensure your Google My Business listing is complete and up-to-date.
3. Facebook and Instagram ads
Using social media, you're not only able to create engagement through organic content but also able to leverage ads via these platforms.
Run targeted advertising campaigns on Facebook and Instagram. Use geographic targeting to reach users in your service area.
Tips: Create eye-catching carousel ads or video ads showcasing your bounce houses in action.
4. Online Reviews and Testimonials
Encourage satisfied customers to leave reviews on platforms like Google, Yelp, and Facebook.
Positive online reviews can boost your local credibility and attract more customers.
A platform that gives you an edge!
Let's start with the benefit of having a bounce house rental platform.
1. Effective booking process
Unlike manual booking, owning a platform lets you receive bookings online, making it convenient for both you and your customers.
2. Customer engagement and interaction
Live chat support, FAQs, and a help center. What more could your user possibly ask for?
As a result, your customer gets instant answers to their questions and receives assistance when needed, making the overall experience better.
3. Online booking management
Offer customers an app where they can manage their bookings, view booking history, and easily cancel rentals within specified policies.
4. Multi-language and Currency support
If your platform serves diverse communities, offer support for multiple languages and currencies to accommodate a broader customer base.
We can add more to this section.
Imagine your competitors are doing well but doing more traditionally.
A website and an app can give you an edge despite tough competition.
I can hear your inner voice: Wouldn't that be so expensive? Not when we have a readymade solution. Do you know what exactly is that?
If you want a quick explanation.
Let me do it, Readymade Solution is a pre-build app that has a completely contradictory nature to scratch development.
Since it comes as a readymade solution with its in-build features and functionalities, it is a cost-effective and ready-to-launch option.
Coming to the suggestion, RentALL Space, a space rental script is a perfect solution for your bounce house rental business.
You may ask how the niche space rental script will suit my bounce house rental business.
We did that before!
We served several clients who started an equipment rental business and clothing rental business through our products.
The other products we have are RentALL primarily for the vacation rental business and RentALL Cars for the car rental business.
We can make it customized to other vertices with minor changes.
That's how we did it before.
Hear out its benefits (of our product) before coming to a judgment:
Cost-effectiveness
Offers a quick launch
Free server installation
Free app submission
Free white labeling service
100% source code
I think you had enough reading.
When starting a bounce house rental business, if you happen to follow all the checklists outlined in this blog, you are good to go.
With proper planning and execution done well, coupled with the support of your network and ecosystem, success could most likely happen in your journey.
To know more about our products
---