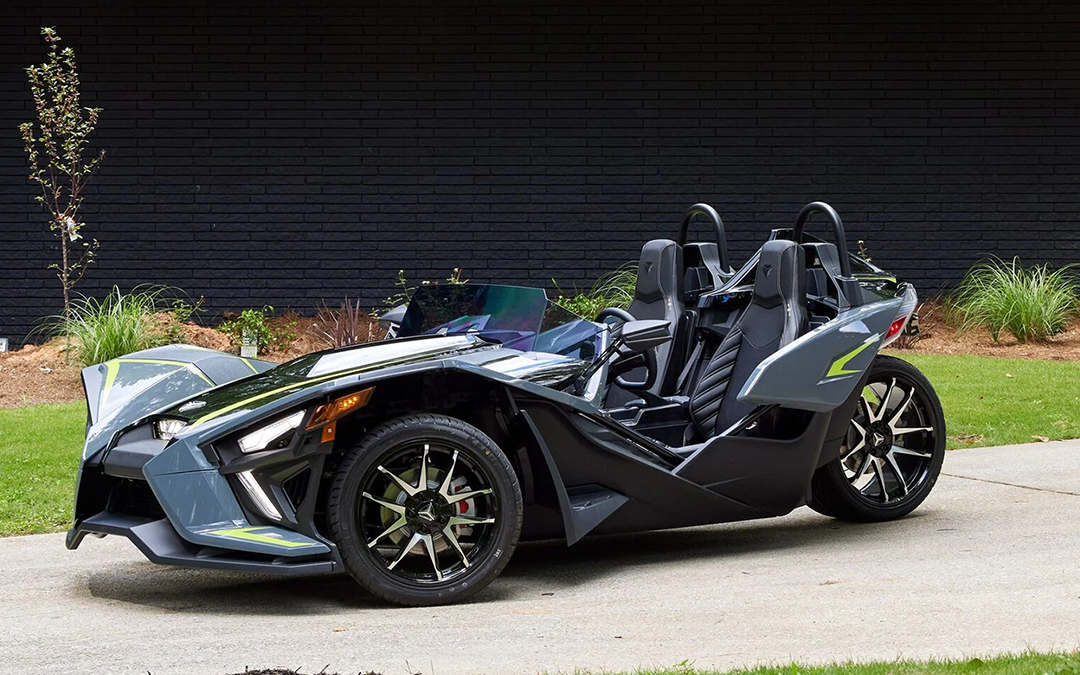 How to start a profitable Slingshot rental business in just 6 steps?
Learn how to start a profitable Slingshot rental business with this step-by-step guide.
When you hear the word Slingshot, you may feel the "fun and excitement".
Same here!
Maybe you have a list of slingshots on yours - or you want to connect owners with the renters.
Both ways need a strategic plan and investment.
However, choosing the path should be based on your convenience and your business. We'll come back here with a broad explanation.
If I need to put some good words to your hearing, then I can do that.
Some of the renters have started renting slingshots through a big car rental platform like Turo.
Yes, people are showing interest.
Slingshot rental is new and getting popular among renters. Well, we can say, "It's just a start".
Yet still, a huge platform like Turo didn't manage to satisfy the renters.
It's definite that slingshot rental is overlooked.
Slingshot - A fun experience.
It is a unique and unconventional type of three-wheeled roadster or reverse trike. Also, we can call this a three-wheel motorcycle.
Coming to the design, it has two front wheels like cars and a single rear wheel like a bike.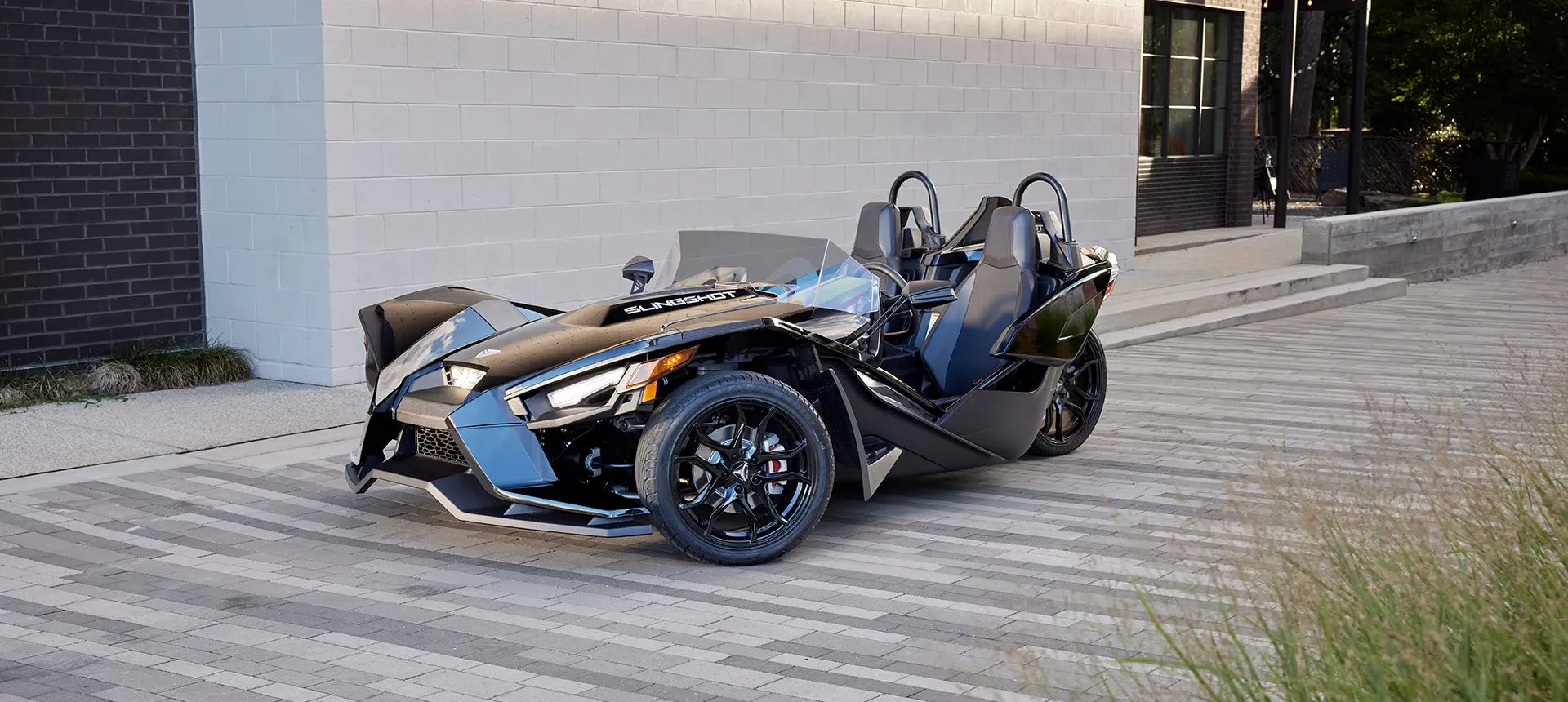 Unlike traditional motorcycles, Slingshots have a steering wheel instead of handlebars and furnish a more car-like driving experience
It is used by - I mean your target audiences are,
Adventure seekers
Tourist
And are used for date nights and weekend getaways
Getting into the Slingshot rental business
Everyone wants to try if something new pops up before their presence.
By that time, the excitement accelerates the demand for slingshots.
Even though it comes in the mid-range(when it comes to buying), not everyone can make a purchase firsthand, since it's new to the market.
Platforms like Turo and even the inventor Polaris rent slingshot for the public.
Talking about Polaris, they are the exclusive manufacturer of the slingshot, I mean they're the pioneer.
What you can do with Polaris,
You can customize & purchase the slingshot.
You can test drive it.
You can even rent it.
Do this before starting your slingshot rental business
1. Identifying your target market
I would say the first step you need to do is to find your target market. Like, who uses this & for what?
We have seen this before, let me come again.
They are,
✅ Adventure seeker
✅ Tourist
✅ And used for getaways
Appreciation for you that we have found your target audience here. But there's more important, waiting.
After doing in-depth research on finding your customers, you need to identify their pain points.
That's how you can drive them from there to your business.
Why do they need to ignore the Turo-like platform and seek you? You need to build your service and offer to persuade them.
For them, doing business with you should have to be a reason for them to ignore others & embrace you.
2. Getting prepared with the legal requirement
Before launching your Slingshot rental business, it's crucial to comply with all legal requirements and obtain the necessary permits and licenses.
Choosing your business structure, which involves deciding whether you're going to move forward as a,
✅ Sole proprietorship
✅ Partnership
✅ Limited liability company (LLC)
✅ Corporation
Apart from that, It may include business registration, liability insurance, rental agreements, and safety certifications.
However, working with a professional could ease those processes and save time.
3. Own a slingshot or be an intermediator?
You can start your Slingshot rental in two ways.
One way could be owning a set of slingshots; for each - it would cost around $30,000 to $50,000.
And the next way you can start is by being an intermediator between the slingshot owner and a renter.
For that, an online platform could do better. Consider a website as a platform to connect owners and renters, and a mobile app would be more convenient for them.
Worrying about the cost?
It would cost 16% of a slingshot. Have your excitement level up, we are getting closer to revealing that.
Both ways have their own story, "Owing a slingshot or Being an intermediator."
In the first case, if you purchase a slingshot, your major investment will be the slingshot itself.
And there's no need for a platform if you only have limited bikes in numbers (Like one or two).
Or in the second case, you didn't need to purchase a slingshot; instead, you need an online platform to connect both renters and owners.
In return for your service to the rental community, you earn a commission.
4. Building your slingshot rental platform
When you are backed by huge investors and you don't have any concerns about going with a custom development process.
Know what custom development is?
It is the process of creating an app from scratch, which requires a huge cash spend and time.
Meanwhile, we have other cost-effective options for you, that is a readymade web and mobile app to launch your online slingshot platform.
It is a pre-build solution, which comes with in-build features, design, and functionality.
Excited? Introducing our car rental software, which could be your perfect solution for getting started with your slingshot rental.
Want to witness the app real quick, schedule a demo with us and get a product tour from our expert.
What do you get after the purchase?
We offer a free white labeling server, free installation, and take care until your slingshot rental app gets launched in App Store and Play Store.
Note: You have two ways - Custom development or a readymade solution.
But, choosing us - or going with the custom development, you need to stand up front and make your choice.
Nobody needs to convince you - but you decide the best way for your business.
5. Marketing - A tool for creating a presence
If you have chosen the intermediator way, you need to create your brand presence across your audience.
That's how your platform gets users by both the owner and renters.
Imagine you have done all the hard work, from figuring out your target audience to having a platform to serve users.
Now what? If your branding and marketing go right, it will take care of the rest of your rental business.
Though, we can say that slingshots rental itself acts as a driving factor to capture the audience's interest.
And if you choose the traditional way(Owning a slingshot & renting it), it encompasses your effort on traditional marketing which involves partnering with like-minded people.
Furthermore, you need to figure out which practice works best for your region.
This car rental business marketing guide will help you know well how you can move ahead with your marketing efforts.
6. Launch your business
You've taken the first step towards launching your slingshot rental business.
By following the steps outlined in this guide, you are ready to provide fun to people from all walks of life.
But never forget to - take time to research the market, understand your target audience, and ensure you meet all legal requirements.
And most importantly your decision; whether to choose the online slingshot rental platform or the traditional way.
Above all, maintain a passion for what you do, and don't forget to have fun along the way.
Now, I can just say good luck and goodbye 👋🏻
Start your Slingshot rental business today!
---