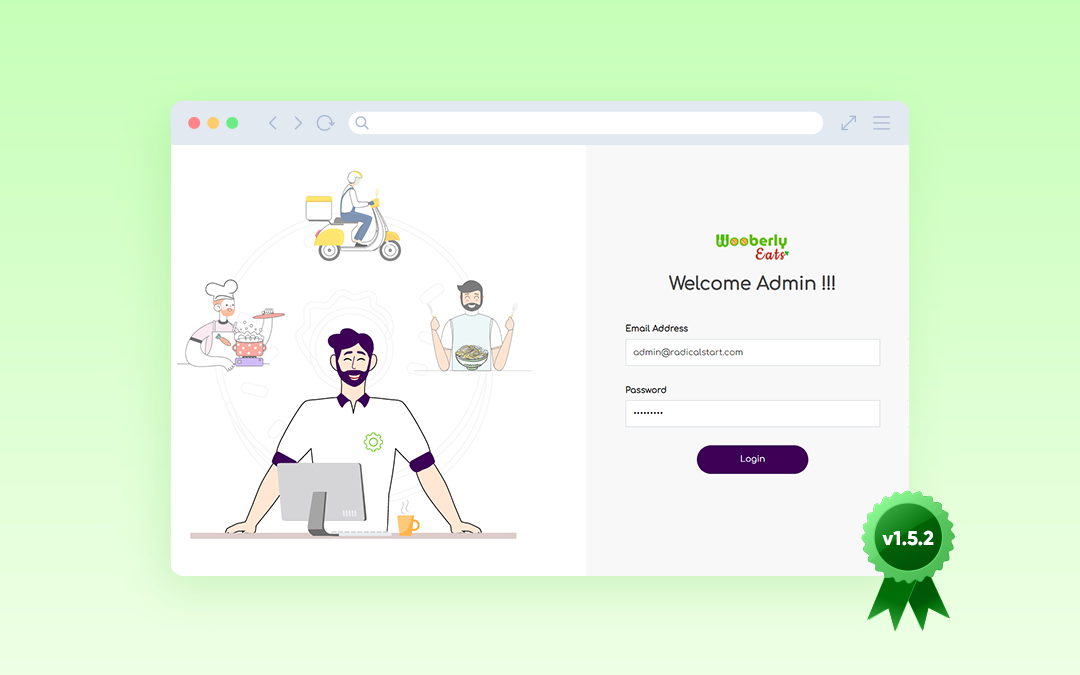 🧑‍💻 WooberlyEats v1.5.2, now with added benefits for the admin
Read this article to learn more about the features and benefits shipped with WooberlyEats in this release.
Version: 1.5.2
Date of release: 29th April 2022
If you are reading this, you might already know about WooberlyEats. So I won't be diving deep into that.
WooberlyEats is a ready-to-use delivery software solution for entrepreneurs looking to launch a delivery app like UberEats.
🌱 What's new in this release?
✳️ Admins can now manage Stripe payment details & legal page content for mobile apps from the Admin panel.
✳️ Migrated the Google map library to the latest version.
✳️ Bug fixes and other performance improvements.
Let's take a closer look at the features added in the admin panel.
1. Stripe payment & Legal page content
a) Stripe payment management
Admin can now manage the mobile app's Stripe payment information on the admin panel.
All they have to do is,
✳️ Visit the admin panel, https://eats.wooberly.com/siteadmin
✳️ Click on the 'Site settings' on the left panel and scroll down to find the 'Stripe Publishable Key' field.
✳️ There, admin can update the key to use Stripe payment.
b) Legal page content
Legal page on mobile app displays the legal policies and conditions to use the app.
This content can be updated and managed from the admin panel. Sound cool, right?
Here's how to do that:
Under the 'Manage static content' section, the admin can edit the 'Legal' page to update the changes on the mobile app's legal page.
That's it.
Stay tuned to get updates on the exciting new features when they become available.
Are there any features in particular that you're looking for? Send us an email at [email protected] or a WhatsApp message.
Also, don't forget to check out the demo below. 👇
Android:
iOS:
---