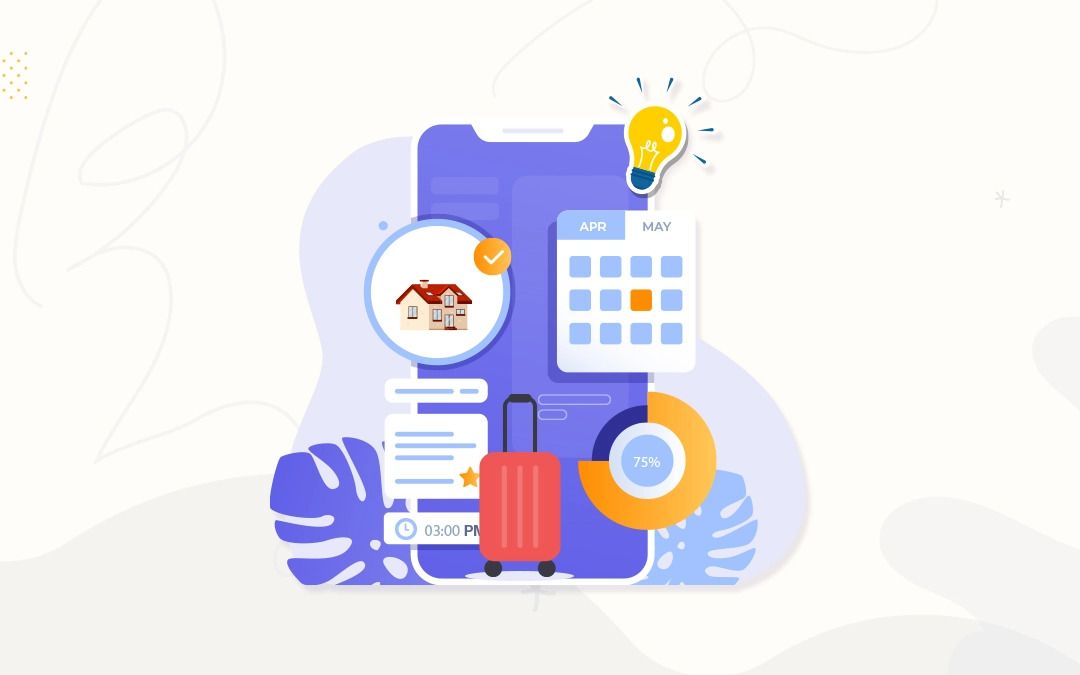 15 Tips to increase your off-season vacation rental bookings
Do your vacation rental bookings fall during the off-season? We came up with 15 tips to help you increase your rental bookings 10X times!
An entrepreneur must not only plan his success but also manage the shortcomings in his/her business. If you are a vacation rental marketplace owner who is worried about the off-seasons, these tips will help you manage your business efficiently.
Here in this blog post, we discuss the top 15 tips you can look out for that might suit your online rental marketplace business to increase your vacation rental bookings. The tips offered are from a technology and business standpoint.
15 Tips to know to increase vacation rental bookings during off-season:
This is the list of top 15 tips that'll help you gain bookings and earn more customers during an off-season.
1. Website loading speed
According to the stats by Blue Corona, 47% of people expect a web page to load in 2 seconds or less. Also, they found out that the average load time of the top ranking websites in Google is under three seconds.
If your vacation rental website takes more than 5 seconds to load, the customers might abandon your website and look for other alternative services. The bookings can get less if this problem continues to persist.
It also makes it difficult to convince your customers to re-visit the website in the future.
2. Identify the customers who book during the low season
Usually, regular customers and people who book property for vacations differ. As an entrepreneur, it is important to understand the difference between these two.
When it comes to off-season, large families are not going to rent the property but small families do, during short holidays (perhaps a 3 day weekend).
Therefore, it is important to understand customer psychology before renting out property listings.
3. SEO of the website
SEO can help small businesses to rank their web pages higher on the search results.
To successfully run a vacation rental business online, SEO is important to maximize your visitor's count.
SEO includes deciding the page layout, content, setting the meta description and title for the web page, setting appropriate alt text for the images, deciding the URL for the website, and a lot more.
4. Deduct prices of your listings only if it is necessary
Some people tend to misinterpret when the prices of the properties are reduced. Also, it means that you'll be lowering the standard of the property with so many amenities and other benefits.
Therefore, it is not always advisable to reduce the price of the property on the whole during the off-season but only if it's necessary.
5. Multiple payment options
Sometimes, customers like to have many options to choose their mode of payment. It is because people have a specific preference on how to make the payment that seems convenient and secure to them.
Some users prefer to pay by cash, while others want to pay seamlessly by credit card or through payment gateways.
Offering multiple payment options helps cover a wide range of audiences to the platform. It also significantly improves your vacation rental bookings.
When building a website, make sure it is designed with multiple payment options and is integrated with famous payment gateways like Stripe and PayPal to cover more audiences.
6. Lessen the minimum stay days in the listings
Make sure that the property listings in your marketplace have fewer minimum stay days. Because during off-seasons people take short breaks to relax or just have a long weekend.
They don't have more than a week of holiday – therefore, having lesser minimum days to stay brings in more customers and helps increase your direct rental bookings.
7. Create more content
Content plays a huge role in the ranking of the website in search engine results. A readable and easy-breezy content can help the website to rank better on the search engine.
Also, simple and readable content helps users in understanding the brand and the service you offer. It all comes under having a proper content management system.
Search engines have bots that crawl websites every once in a while to give an optimized search result to users. They crawl content that is unique and informative to the user query.
Have the users' intent in mind while writing blogs and other content. Help them plan their vacations and decide their bucket lists. Blogs help in attracting travellers and adventurers who have an affinity to explore different places.
8. Come up with attractive weekday offers
As we already discussed above, people take short breaks for themselves during the off-season.
To cover such people you'll have to give attractive weekday offers to keep them interested (this is called seasonal pricing).
You can even extend the check-out time for 2 hours more than your usual time to make their vacation experience more enjoyable.
9. Uploading high-definition pictures of properties
A picture speaks a thousand words.
Customers usually trust in renting a property after seeing enough photos on the website.
High-definition photos of a property help in improving your vacation rental bookings. The aesthetics of the property captured as a picture will attract more users to the platform.
10. Highlight the amenities of the property
The most important factor that people look into while booking the property is the amenities. Make sure that you highlight the amenities that are the crown jewel of the property in the listing's description.
11. Marketing
Today, businesses market their services on both online and offline mediums to target millennials and Gen Z customers.
Vacation rental businesses use social media platforms like Instagram, Facebook, and Twitter to market their business.
They create and post content that resonates with their target audience. You can create informative, funny, or BTS content, which helps your audience take action.
Social media also helps businesses to market directly to customers and build a strong community.
Here's the guide that can help you market your rental business effectively and multiply your rental reservations.
Here's the guide that'll help you understand how to market your online rental business!
12. Include your previous guests in your mailing list to inform them about the offers
Keep your previous customers informed about the offers and interesting content by including them in your email list.
During off-seasons, type out an awesome email with your off-season rental offers, including GIFs and images or even an infographic.
13. Update the listings
Updating the listings is crucial when it comes to gaining customers during an off-season.
Some people would have wishlist'ed your property listing and check regularly to find something new about the property that would make them come visit.
14. Revise the customer reviews
Make sure the reviews of the property listing are new. The potential customer needs to know the current status of the property that they are going to rent.
The good or bad the reviews may be, make sure that they appear below the listings. Because NO service would have only good reviews even when you provide the best in the market, right?
15. Build the platform using the latest technology
Using the latest technology such as React.js and GraphQL to build your online marketplace can help you operate more efficiently and make the webpage load faster.
It enhances the performance of the platform, ensures flexibility, and becomes futuristic during business development.
Think about it!
Wrapping up
I hope this blog is useful in picking your strategies to improve your vacation rental bookings.
For more information on creating an online rental marketplace that converts better, check out our exclusive product that helps business owners build a better vacation rental website.
Feel free to try our free demo and contact us for any questions at support@radicalstart.com or ping us on WhatsApp. We're ready to answer all your queries!
Create your online rental marketplace app solution with us!
---