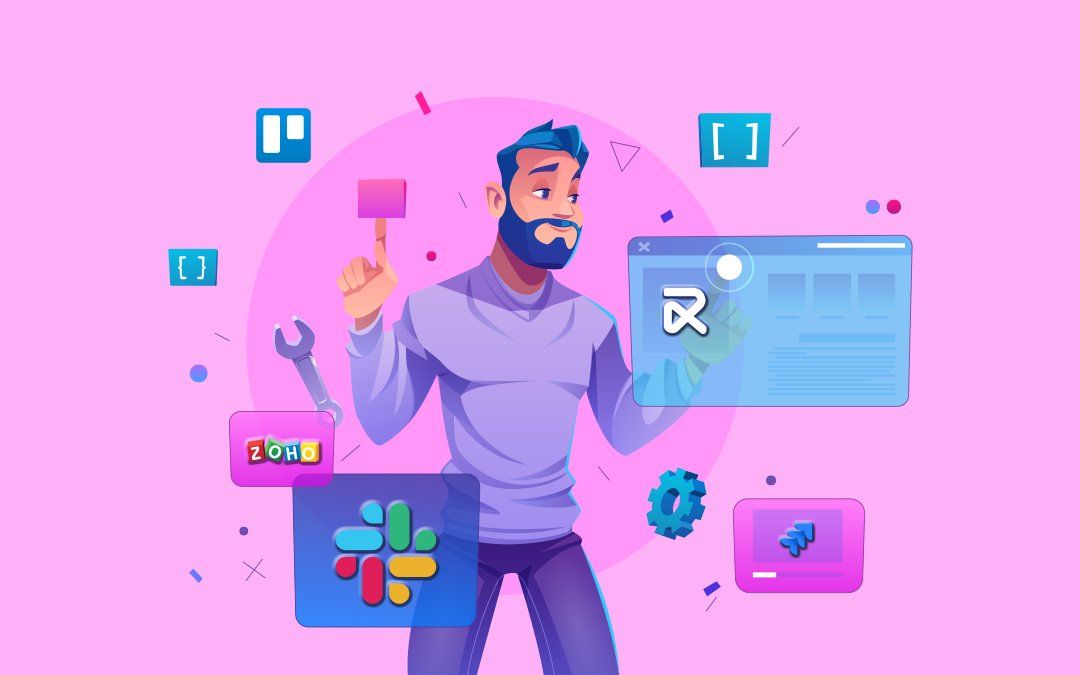 8 best software that can help you manage your small business [2023]
Let's get to know 8 best software to manage your small businesses efficiently. You'll get to know the tools and it's core functions!
When it comes to managing businesses of any scale, it is important to utilize tools to make supervising them easier.
We all know there are various departments in any business, and it is essentially hard to maintain all the details manually.
Let's take Microsoft Excel – it is one of the efficient ways of maintaining the records, there are other options way more supportive and effective.
In this article, we'll be getting to know some of the best small business software of 2023 that will help you manage your business effectively.
Let's get to know more about running a well-organized business!
Why do you need software to manage your small businesses?
These are some of the reasons why any business owner must own certain software to manage their small businesses;
The business software helps in making hard and fast decisions using forecasts and data points.

It helps in maintaining an organized record of all the causes and effects of the business activities.

Handling business matters with software could enhance transparency among departments and it could be customized according to the needs of the business.

More security when it comes to data and the software could be integrated into task calendars for enhancement of the workflow.

It lessens human errors and encourages automating the day-to-day tasks of the business.
8 Best software to manage your business – [Department wise]
We have given you the best tools to pick from for each department to run your business more efficiently and effectively.
1. Finance & Accounting Department Software
Intuit Quickbooks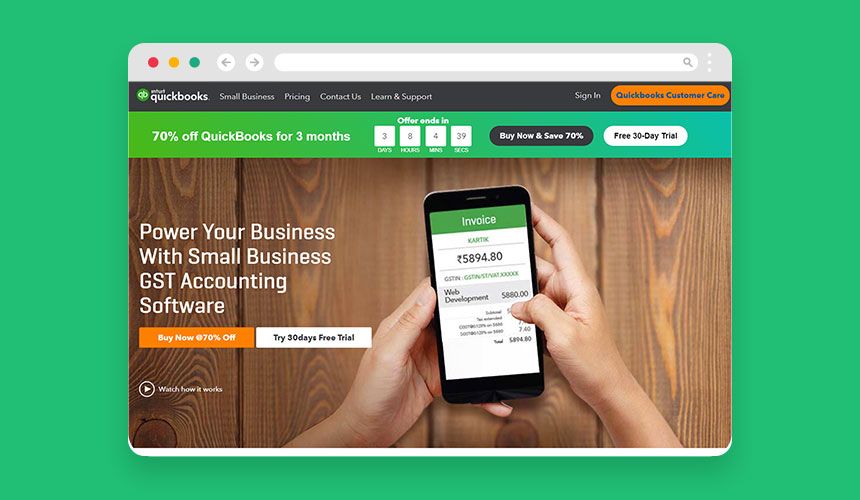 It is a small business accounting software used to make billing, payroll, payment management easier and efficient. It is used to assess the business financial statements and such.
Inuit also has a tax filing app that helps file, utilizing in keeping tax returns for individuals and businesses named TurboTax Home and TurboTax Business.
💰The pricing plan includes:
For small businesses ($14.5/ month) + taxes.
FreshBooks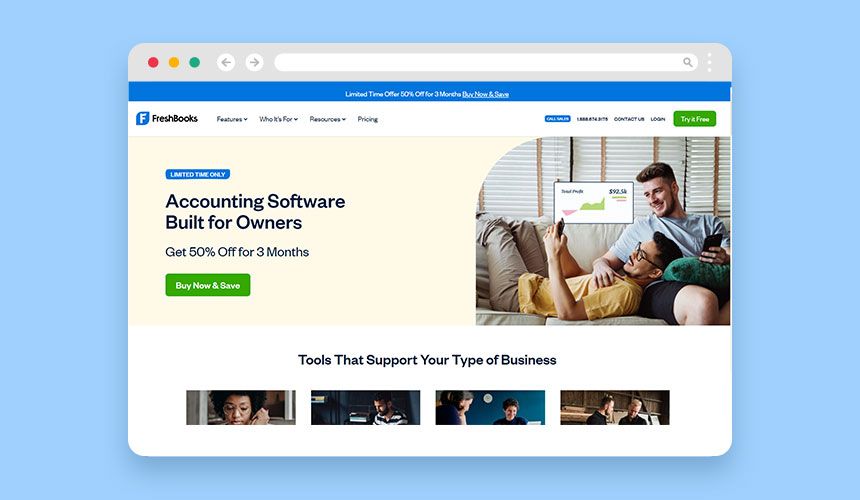 FreshBooks follows an intuitive double-entry accounting system that supports billing, invoices, estimates, project expenses, and time tracking.
💰The pricing system goes like this:
The pricing is fixed for the first 6 months –
30 days free trial period without providing credit card details.
Lite ($6/ month, 5 clients)
Plus ($10/ month, 50 clients)
Premium ($20/ month, 500 clients)
2. Small Business Marketing & Sales tools
Zoho CRM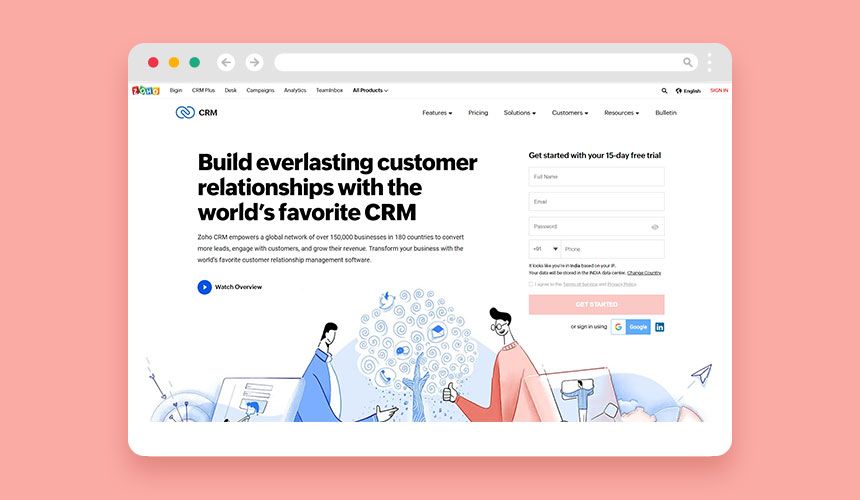 Zoho CRM provides end-to-end technical support to run a business from the marketing and sales point of view.
💰The pricing plan of Zoho CRM is:
Free trial available and you can include 3 clients.
Standard ($11/user, per month)
Professional ($19/user, per month)
Enterprise ($33/user, per month)
Ultimate($36/user, per month)
Another small business CRM alternative you can consider is Salesforce. It helps in sales, marketing, IT services for businesses all over the world.
💰The pricing plan is:
Sales essentials Edition
Professional Edition – $75/user, per month
Enterprise Edition- $150/user, per month
Unlimited Edition- $300/user, per month
3. Human Resource Management Software
Bamboo HR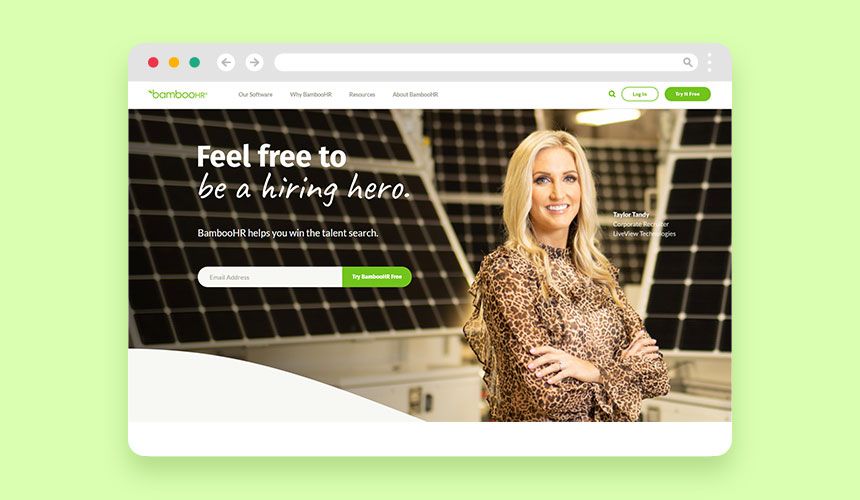 Bamboo HR helps in human resource department analytics, compile the payrolls, leave calculations, etc. It helps the HR team to keep the attrition rate on the bay and assists them with grievances.
The main feature of Bamboo HR is that it has an applicant tracking system – that helps in hiring a candidate.
💰The pricing plan includes:
Essentials Package ($6.19/ employee, per month)
Advanced Package ($8.25/ employee, per month)
Zoho People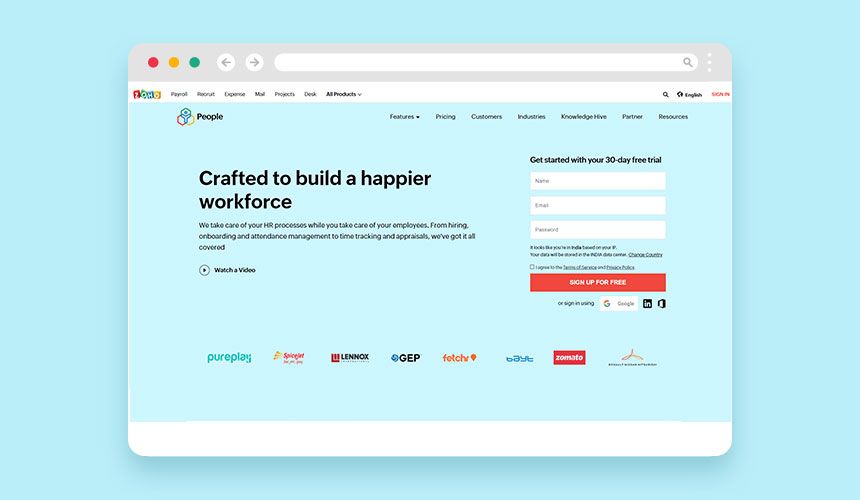 Zoho People is another small business HR management tool that helps with HR analytics, payroll specialists, attrition rate calculations, file income tax returns and refunds, grievances management, and maintenance of employee databases.
💰It has various features according to the pricing plan:
Essential HR ($1/employee, per month)
Professional ($2/ employee, per month)
Premium ($3/ employee, per month)
Enterprise ($5/ employee, per month)
People Plus ($6.12/ employee, per month)
4. Operations Software
RentALL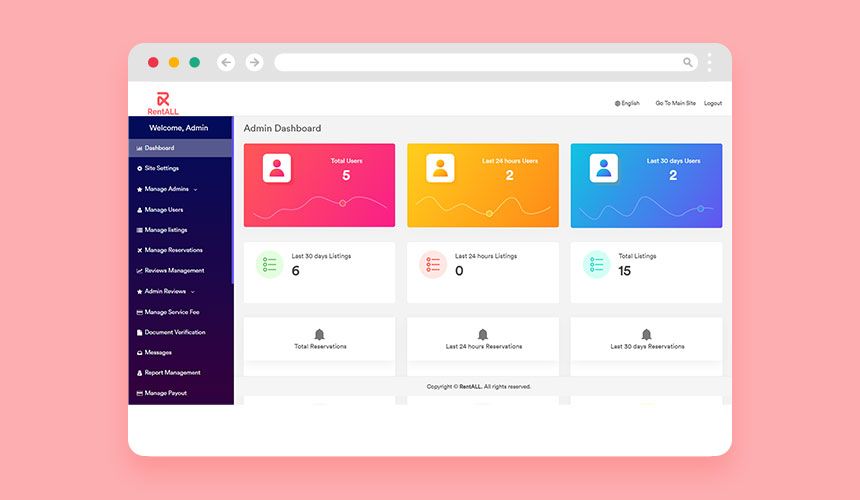 If you plan on starting an online business marketplace. RentALL is your go-to product. RentALL is a sharing economy marketplace, a ready-made web, and app solution used to manage your online rental business operations.
There are two other similar products: RentALL Cars –car rental marketplace and RentALL Space – space rental marketplace. It is 100% customizable and scalable as the business grows.
You make a one-time payment and acquire the white-labeled product with the source code.
💰The pricing plan involves:
Startup ($899 – single domain license)
Advanced ($1599 – multiple domain licenses)
Startup Pro ($1999 – single domain license with mobile app)
Advanced Pro ($2999 – multiple domain licenses with mobile app)
5. Data Management Software
Zoho One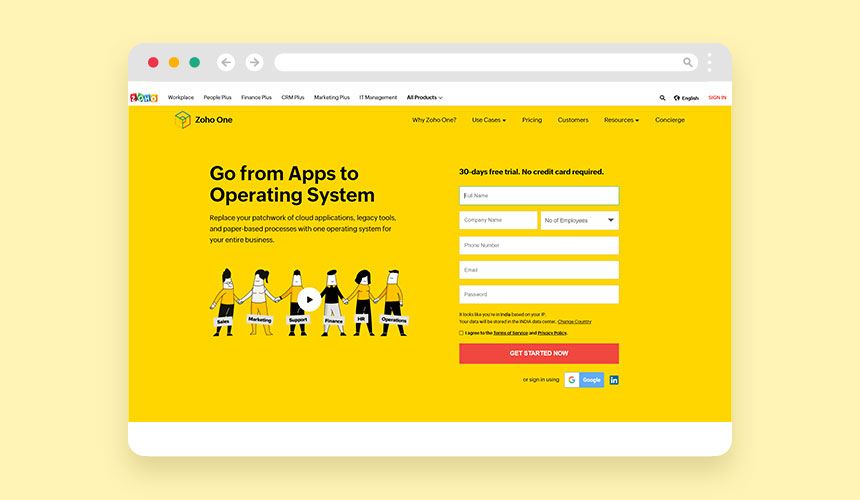 Zoho One is just like Google Suite. It comprises all the small business tools that are necessary for running a business smoothly.
There are 40+ web applications from various domains such as marketing, sales, finance, recruitment, customer services, HR, etc.
When it comes to owning Zoho One for your business, you'll have to purchase a user license for all your employees in the organization.
💰The pricing plans include:
All employees pricing ($34.5/ month, per employee)
Flexible user pricing ($55/ month, per user)
TimeDoctor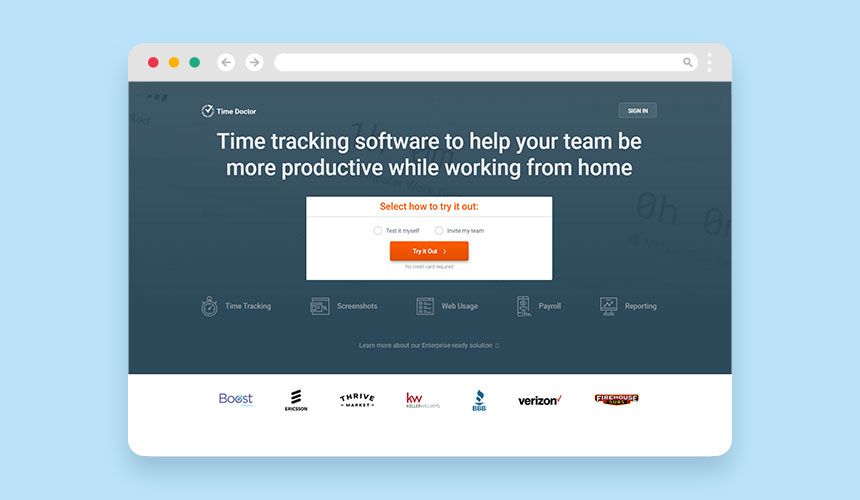 TimeDoctor is a SaaS employee monitoring tool that is used for;
Keystroke logging
It is the process where the actions of the keyboard users are recorded and it can be retrieved by the employers to check the activities of their employees. (it is legal)
Website tracking
This tool can also be used to track which websites and apps are being used by their employees.
It can also be used to monitor the break times and the attendance of the employees. It is completely integrable with the employee database.
💰The pricing plan includes
Free trial for 14 days.
Basic – $7 / user per month.
Standard – $10 / user per month.
Premium – $20 / user per month.
Notion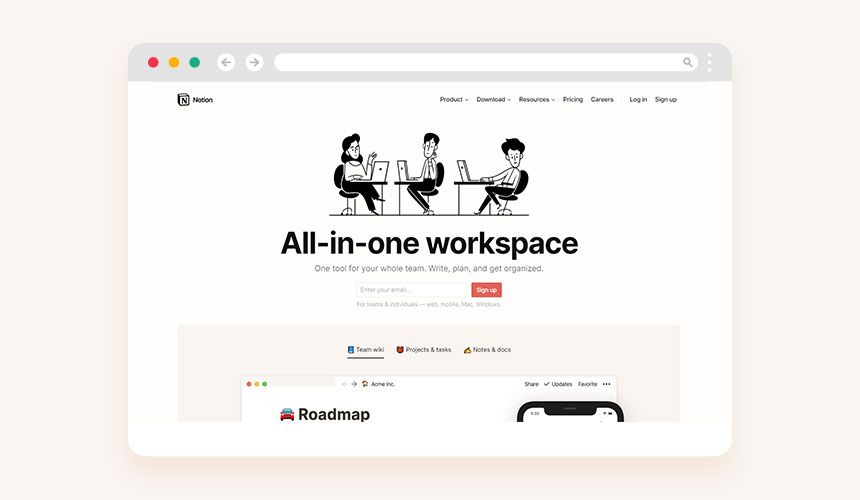 Notion is a kanban tool mostly involving managing tasks and boards. But it is also used as a solid project management tool for small businesses.
It gives space for the users to get in touch with the ongoing projects, deadlines, get involved in discussions, and receive feedback for the tasks.
💰The pricing plan goes like this:
Personal version is for free.
Personal Pro ($4/ month)
Team ($8/ member, per month)
Enterprise (contact sales team for more info)
6. Email Marketing Tools
Mailchimp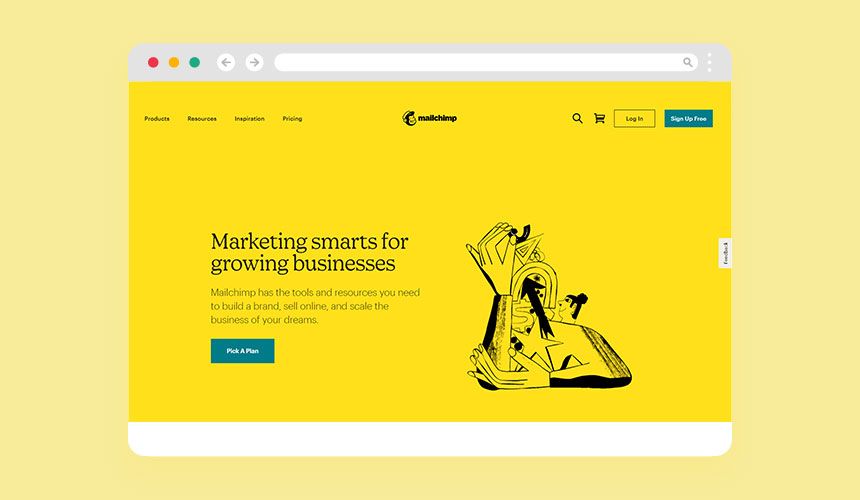 Mailchimp is an exclusive tool used to communicate with your potential customers. It helps in running strategically designed email campaigns, keep track of your business contacts and utilize data to the fullest to drive sales.
There is a free version where you can save up to 2000 contacts and 1 audience.
💰Then for further upgrades, there are three pricing plans available –
Essentials ($10.5 per month, 50,000 contacts and 3 audience)
Standard ($15.70 per month, 100,000 contacts and 5 audiences)
Premium ($314 per month. 200,000+ contacts and unlimited audiences)
Mailmodo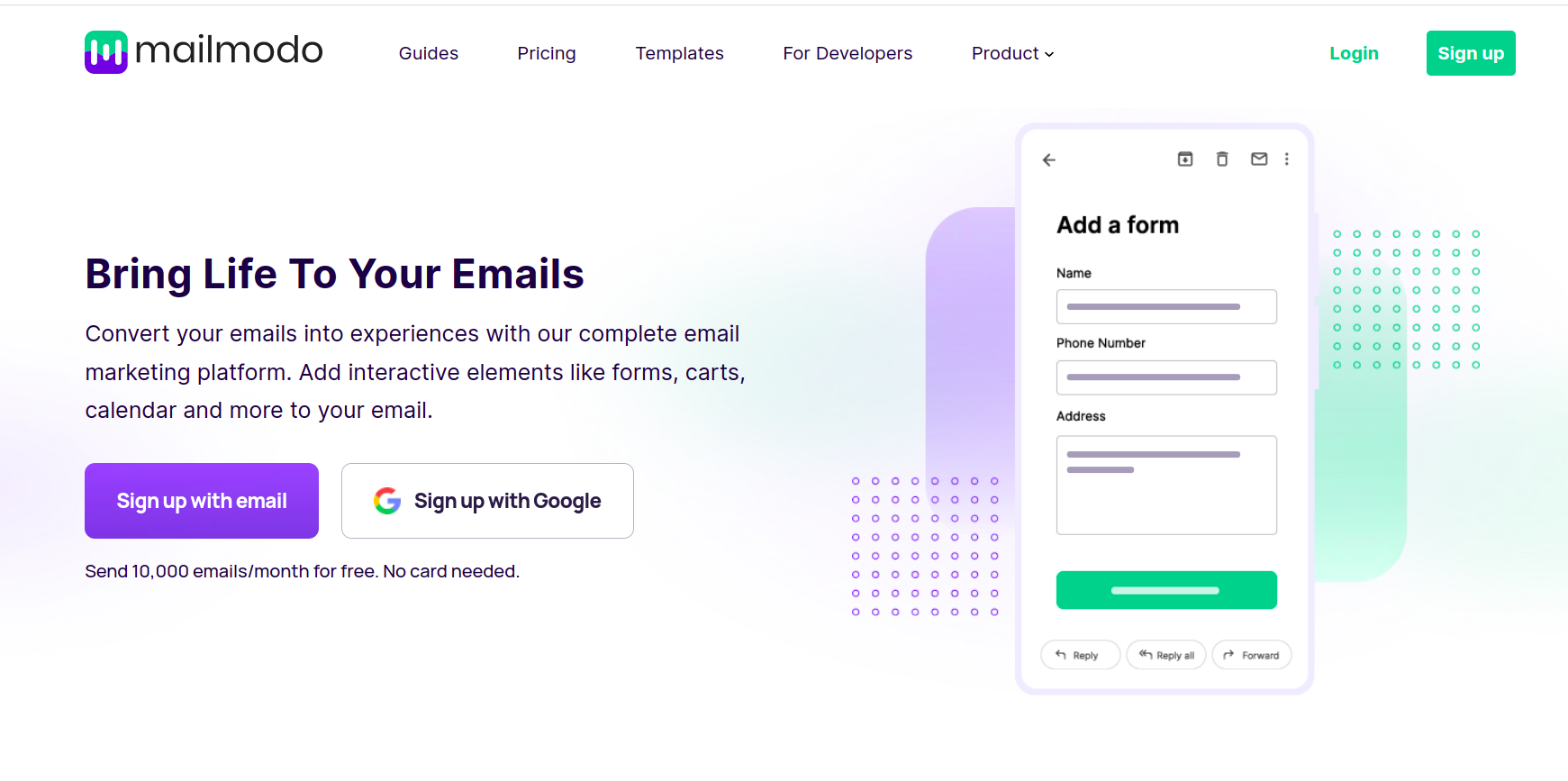 Mailmodo is a complete email marketing solution enabling users to create and send app-like interactive emails to improve email conversions. As all interactions happen inside the email, this eliminates user redirections for a smoother email experience and higher conversions.
It provides users with a coding-free, drag-n-drop email editor along with a rich collection of AMP Email templates for all popular use cases.
ActiveCampaign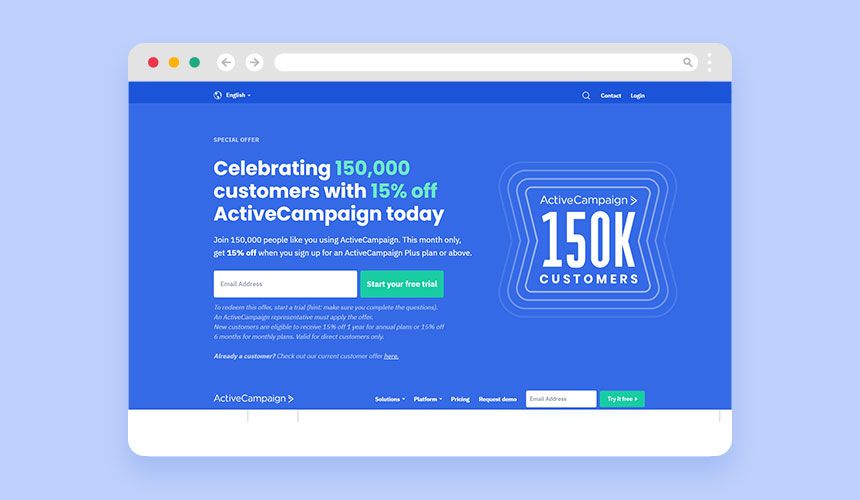 ActiveCampaign is used for maintaining Customer Relationship Management (CRM), marketing & sales automation, and running email marketing campaigns. It is a file similar said to be a 'customer experience automation platform'.
The pricing plan differs according to the number of contacts that you have to manage.
For example:
💰You got 500 contacts to manage, then the pricing plan goes like this;
Lite ($9 / month)
Plus ($49/ month)
Professional ($128/ month)
Enterprise ($229/ month)
And the features differ according to business to business (B2B), business to consumer (B2C), and E-commerce platform business.
7. Small Business Communication Software
Microsoft Team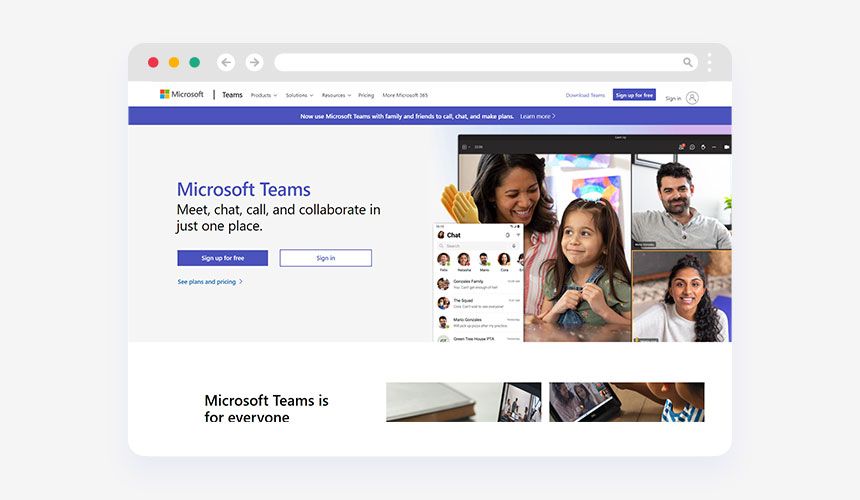 With Microsoft Teams, you'll be able to virtually connect with your teammates. It is difficult to connect with your teammates when everyone is under work-from-home circumstances during this pandemic. This tool bridges the communication gap between the teams.
The paid version of Microsoft 365 has Microsoft Teams in it. It offers video-conferencing, workspace chatting, apps integration, and storage of files as well.
Slack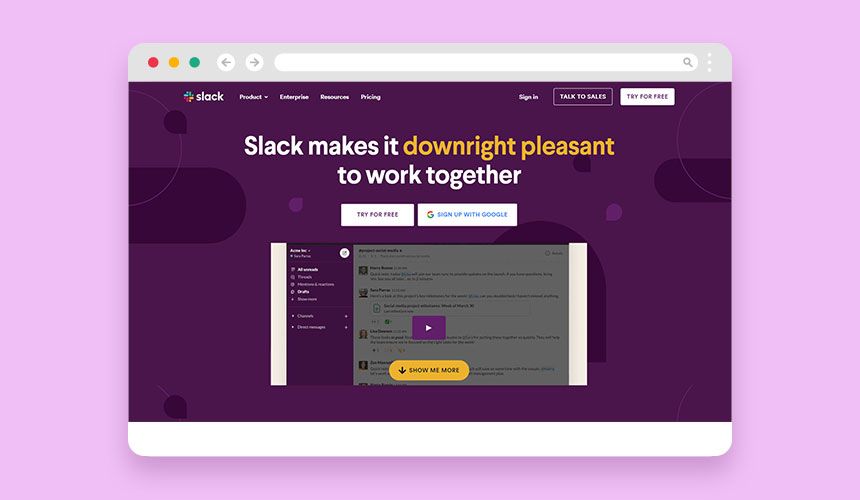 Slack is a communication tool as well, it has Internet Relay Chat (IRC) style chat rooms based on topics, groups, and direct messaging (or) in layman terms it is a 'channel-based messaging platform'.
You can tag the team member whom you are chatting with, in the hashtags-based channels (groups).
💰You can get a free trial and there are three pricing packages –
Standard ($6.67 per user/per month)
Plus ($12.50 per user/per month)
Enterprise Grid (contact sales team for further info).
8. Tasks Organization
Trello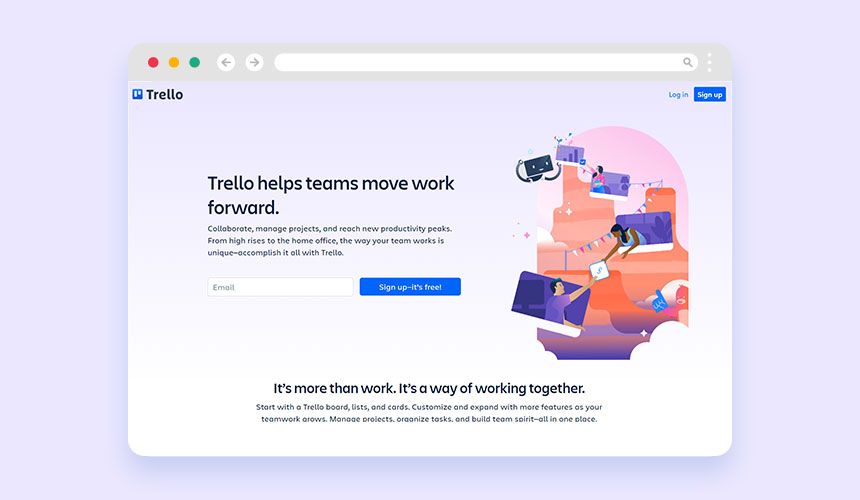 Trello is a visual platform to collaborate with your teammates on projects and tasks. It is a virtual organizer that is used to communicate and coordinate with your team.
You can customize your own fancy boards with the templates to design according to your comfort. You can do the following:
Add cards with tasks on it
Who is responsible for the tasks?
Due date and label them.
Add a checklist to the tasks.
It is a simple drag and drop between the strip of tasks.
💰There is a free version and also a Business class version ($12.50 per month). Trello also has an Enterprise pricing plan, for which you have to contact its sales team for the pricing detail.
Jira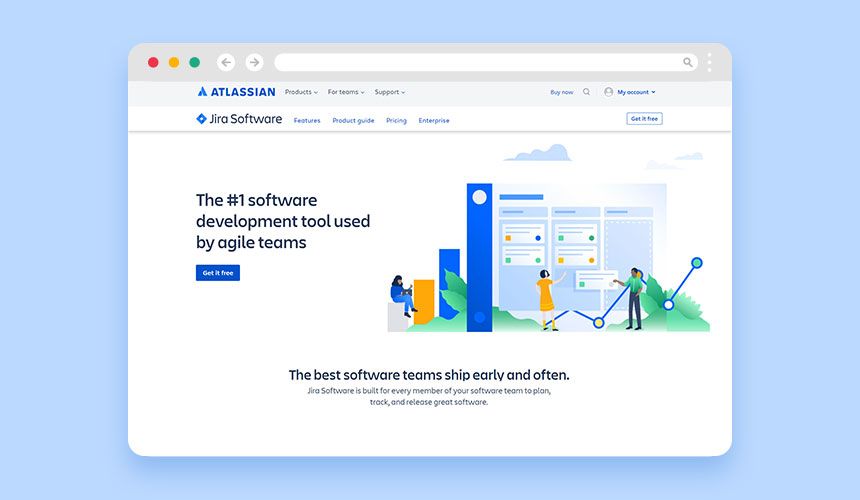 Jira is an agile project management tool for businesses to maintain tasks, get insights through planning and delegation – it's more or less like a kanban system.
This tool is exclusively used for 'sprint planning'. You can figure out what status the task is on and developments on the tasks allocated in one glance.
You can also re-prioritize your tasks and maintain a detailed scrum report with charting, etc.
It has a free version for up to 10 users.
💰Then there are three other pricing plans such as:
Standard ($7 per user/ per month)
Premium ($14 per user/ per month)
Enterprise (got to contact sales for the pricing info)
Automation in businesses enhances productivity and enriches the performance of the team. Software advancement has always been a boon to the business growth charts.
Try outsourcing the software to customize your business experience.
The above-mentioned are some of the small business software tools that could be used for your business development and efficient management.
---