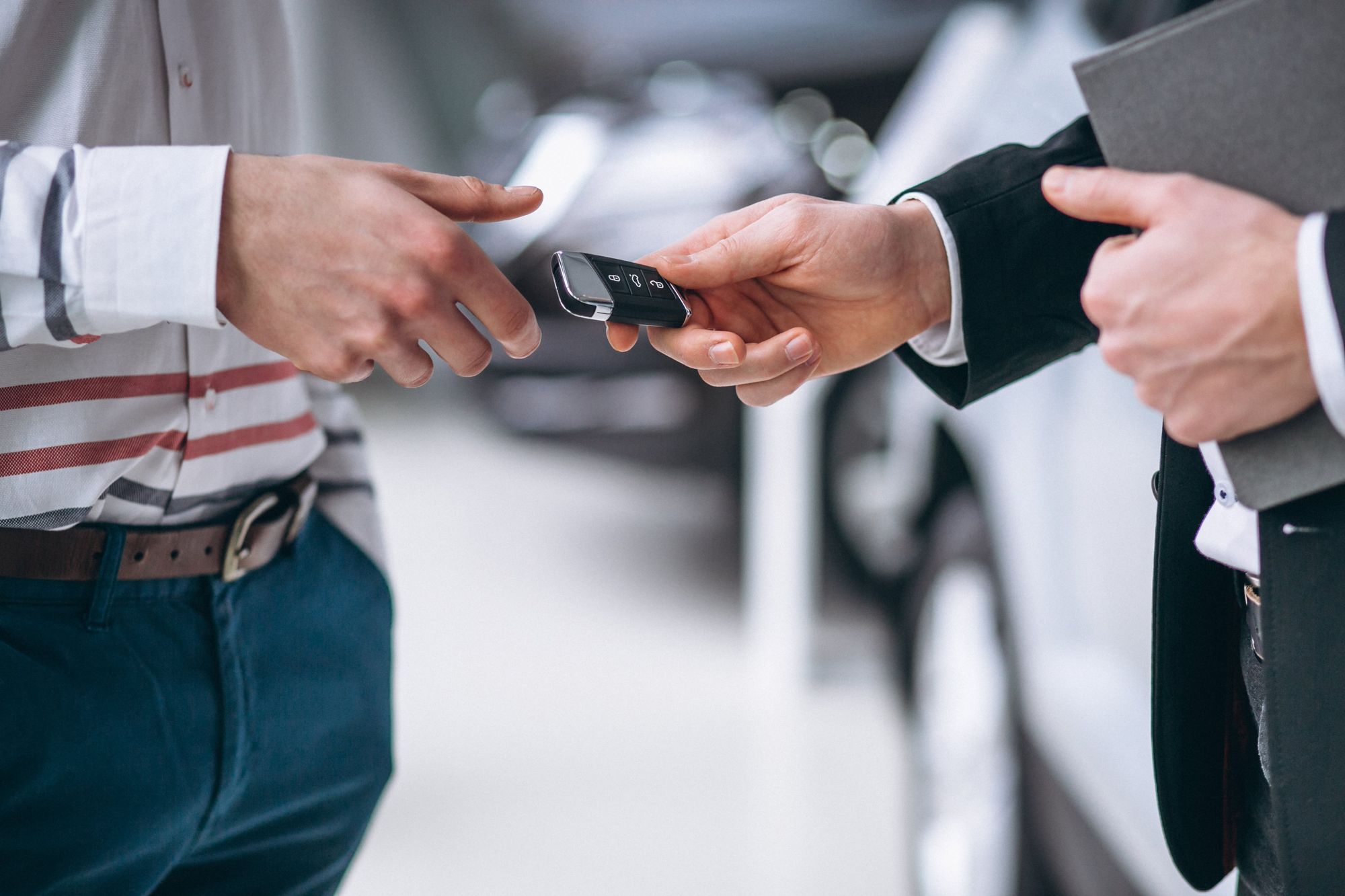 How to start a car rental business in the UK?
Looking to launch your own car rental business in the UK? Uncover the crucial steps and insider tips you'll need to get started on the right track.
The car rental business has been a popular idea for the longest time, and there are so many different niches that come under this single stream that it serves to satisfy both people who want things to be run traditionally and people who are experimental with their lifestyle and looking to do something exciting with their businesses too.
For the longest time, rental businesses, especially cars, have also been in demand, as the purpose of this business is to let people experience things without having to commit to them entirely, which gives them the freedom of doubt and eliminates the worry of making the wrong decision that has long-term impacts.
Certain demographics, too, sometimes impact the reach of a business in a particular location, and targeting particular locations that have an increased demand for rental cars would considerably profit anyone, London is one of those areas that demand rental and leasing services on cars for a variety of purposes. Wanna know why? Let's find out.
The Scope of the Car Rental Businesses in the UK
Visit London launched a USD 12.5 million campaign to promote travel to the UK after the removal of travel restrictions related to the coronavirus between the United States and the United Kingdom in May 2022.
The Tourism Sector's Influence on London's Economy
In London, the tourism industry employs up to one in five people and generates more than 12% of the city's GDP. The program took place at the same time as the nation's ongoing national marketing campaign, which had already brought in an additional USD 101.8 million in sales and brought 330,000 visitors to London annually.
Anticipated Demand for Car Rentals in the Near Future
During the projection period of 2022–2027, demand for efficient car rental services is anticipated to increase due to the United Kingdom's growing tourism industry.
The Merits of Choosing Rental Cars
When renting a car for a trip to a nearby location, travellers can take advantage of several attractive discounts and deals from UK car rental companies. Furthermore, fleet owners are always updating their vehicles to increase market appeal offering the customer a variety of vehicles to choose from.
Given the characteristics mentioned above, it is predicted that demand for car rental services in the UK will continue to be strong in the years to come. For those considering launching a car rental company in the UK, this is encouraging news.
Source: UK Car Rental Market Size & Share Analysis - Industry Research Report - Growth Trends
Steps to start car rental business in UK
The Steps to Establish a Car Rental Business in the UK
There are several approaches to operating a car rental business in the UK if you are interested in this industry, but the general procedure for setting up a business essentially stays the same, and they are as follows:
1. Deciding your niche:
A number of options are available out there for you to consider for breaking into the UK car rental market, and each has unique characteristics that come with benefits and drawbacks. Let's examine each approach separately.
Franchising:
Franchising is the type of business that allows you to use the brand name of an existing car rental business and utilize its business model.
Franchising is beneficial since setting up your business is made easier this way. Investing in a well-known franchise could potentially significantly raise your company's success rate.
One drawback of franchising is that it takes away your autonomy since the franchisee makes most of the business choices. Additionally, there's a hefty upfront franchise cost to pay.
Individual small businesses:
Being independent of others is the primary benefit of launching your own company. You are completely free to take actions that will benefit both your company and yourself.
However, in this instance, you will have to start from scratch with your brand and put in a lot of effort to find your clientele. You need a sizable sum of money to launch your business to finance the first purchases and operations.
Additionally, if you decide to launch your own company, you'll need to buy or lease your vehicles to build a fleet, which will undoubtedly require a substantial sum of money from you.
Not only that, but you still have to find a place big enough to fit all the cars, and you have to make sure they are all well-maintained.
However, individual small businesses can also choose to manage an online fleet in which you simply serve as a mediator for car owners and renters without having to own the vehicles.
Turo, a very popular online car rental business, follows this business model where they manage an online platform that allows people with cars, that spend most time gathering dust in the garage, to rent them out to people who need a car to drive around that locality for a specific period.
Adopting a similar business model will greatly lower startup costs and the associated risks and liabilities of running a fleet of a dozen or more vehicles.
However, with this strategy, you would need to make significant marketing investments to attract users to host and rent cars from your site.
Purchasing an existing business:
Purchasing an already-existing vehicle rental company is another option to think about if you detest the limitations associated with franchising and don't want to build your company from scratch.
Most existing companies have a fundamental business structure and a loyal customer base. Before you buy the company, you will need to carry out extensive research on how to retain and expand the current customer base.
2. Performing market research:
Studying the industry and your target market in detail will be the next step after you've determined your specialty in the vehicle rental business.
Conduct market research to determine how popular car rentals are in your region and, in this instance, the UK.
Examine the kinds of services that are needed in and around the United Kingdom and comprehend the demands of your intended market.
Learn about the various types of cars that similar service providers typically rent out and become familiar with their policies and rates. This will assist you in setting your prices.
Create a customized marketing strategy for your target market and assess its efficacy before implementing it for your car rental business.
3. Creating a business plan:
After you have a clear grasp of your target market and the prerequisites for starting a car rental business, the following stage is to write a business plan.
The niche, the kind of service you'll offer (either short- or long-term leases or rentals), and your strategy for sourcing vehicles will all be covered in your business plan. Your financial commitment, your marketing plans, the expected profits you hope to make from the venture, etc.
4. Registering your business and obtaining required licenses:
Once your business plan is complete, register your car rental company. While registration requirements vary for certain car rental niches, the general process for forming a new company in the UK is the same:
Selecting the type of business entity to establish (limited company, partnership, sole trader, etc.) is the first stage in the registration procedure. After that, you'll have to register your company with Companies House or HMRC.
You will need to choose your name to register. Check to be sure the name you had chosen is not already in use by a different company.
In the UK, you will also require an official company address that will be on file with the public; this can be any physical address you pay to use for business purposes, not necessarily your residential address.
Additionally, opening a UK business bank account is a must if you are registering your firm as a limited company.
In the UK, registering a business is usually not expensive. Online registration might take up to 24 hours and costs £12. You can even get the registration completed the same day for an extra £100.
The next step is to fill out and submit the required license applications to your local governing authority, which will review your request and determine whether to approve it.
In this instance, the license will be provided to you when you pay the fee they declare. The actual amount you pay will vary depending on where you operate; however, in most cases, this fee is annual.
5. Acquire necessary funds:
To fund your business, you may use your private funds. However, you may need to take out loans frequently. When doing so, keep an eye out for the applied interest rates.
A small business owner in the UK may also be able to benefit from several financial alternatives. The British government offers these programs at different levels. They may include tax rebates, tax credits, government loans, grants, and more.
Make sure you thoroughly investigate every benefit at your disposal and utilize it to the fullest extent possible for your company.
Source: Government funding for a car rental business – UK Small Business Startups and Funding
6. Apply for the right insurance:
Vehicle rental companies may have particular insurance requirements that are complicated. Many different kinds of business insurance are probably necessary to safeguard your activities. Among the essential insurances are:
Commercial fleet insurance
General liability insurance
Commercial property insurance
Worker's compensation insurance
Commercial fleet insurance is not provided by every business insurance provider. The simplest choice may be a carrier that offers this coverage and every other policy you need. However, to ensure the greatest match, obtain several quotations and assess each one according to the particulars of your car rental company, such as:
The number of cars you have
The kind of car you have
The worth of your cars in the capital
If your cars are standard ones or other types of vehicles
Make sure you carefully consider all of your alternatives from various insurance providers and make an informed decision. Business insurance can cover a significant portion of losses from various situations, including lawsuits, property damage, and staff diseases.
7. Develop your online platform:
After acquiring insurance coverage, you can proceed and concentrate on the subsequent phase of establishing a car rental platform for your company!
Nowadays, convenience trumps all notions of tradition, and without an online presence that allows clients from far and wide to easily contact them over the internet, one cannot hope to have a large consumer base.
Developing an effective and user-friendly online platform is a crucial first step towards gaining customers and expanding your business, as even neighbourhood customers now use a company's internet presence to assess the quality of the service you provide.
There are two different ways in which you could build your platform: custom development and ready-made solutions.
You can create your website and apps from scratch with custom development. You can accomplish this by looking at what a car rental platform needs to offer. This is when you assume responsibility for selecting the features that are required, the platform's appearance and functionalities, etc.
With custom development, you have total control over the platform development process and can experiment with ideas since you can decide on every component of the platform.
However, there are downsides too, as creating your platform might be quite expensive. Creating something from scratch takes a great deal of time as well.
This is where the other method of utilizing a ready-made solution comes in!
Readymade solutions are pre-made car rental scripts that can be purchased and rebranded and made your own. These solutions already have the features and functionalities that are essentially needed in a car rental platform (website or mobile app).
For example, take RentALL Cars - our very own car rental solution. It has an easy-to-use interface and supports the admin and two user types: hosts and guests.
The RentALL Cars platform is equipped with all the necessary features and functionalities to operate a car rental business. You can quickly customize and rebrand the platform to suit your needs in a matter of weeks, which will save you time when launching.
Ready-made solutions like RentALL Cars also enable you to customise additional features for your platform, so you are not limited to just the available features.
By weighing the pros and cons of each, you can choose which of two approaches to developing a business platform is best for you, given that every organization has distinct needs.
8. Build your Fleet:
When your platform is all setup, you should begin listing cars for potential customers to view and rent.
And yes, as we mentioned previously when looking into the different niches that could be adopted, you could either choose to rent your vehicles or be an intermediate company that arranges for people with minimum use for their cars to rent them out to others.
With this concept, you would be able to save money on purchasing or leasing rental cars, ongoing maintenance, or even renting a space to keep them all, because the cars will be maintained by the owners and parked in their garages. This enables you to keep up a fleet of cars that you do not personally own.
Select the option that best aligns with your business concept. Make an effort to provide a variety of vehicles or construct a fleet tailored specifically to your target audience.
9. Employ a team:
Once you've acquired the vehicles you need to start your business, you may want to hire people to help you run the business.
Make a list of the jobs that you'll be needing your staff to work for, along with the mandatory requirements for candidates to exhibit.
Employees in a car rental company may work part-time or full-time, and positions include front-desk employees, sales representatives, engineers to maintain your fleet, and accountants who manage the finances.
Make a list of the prerequisites, attributable skills, and preferred experience in the car rental industry, then begin hiring accordingly.
10. Market your business:
When looking for rental cars, numerous firms come up. There is a great deal of competition in this market; therefore, you must market your service in the most effective way possible to give the impression of being the better choice.
Improve website outlook
Provide a visually appealing website with information about the business's objectives, contact details, pictures, and specifics on the cars that can be rented.
It is imperative to note that, while it may be targeted at a specific audience, it must still be easy to use for all age groups.
Engage in digital marketing! Here's what you can do;
Social media marketing
Promote your business via vlogs and blogs. These can include an introduction to your staff, an inventory of the various cars you rent, a breakdown of the services you offer, step-by-step guides for the rental process, etc. You can upload this content to YouTube or other social media platforms, your company's website, or both.
SEO and Google My Business
Practising SEO will help your website rank near the top relevant search results to drive organic traffic to your platform.
Listing on Google My Business can improve brand awareness among local customers.
Paid advertising
You'll also profit greatly from investing in pay-per-click advertisements (Google ads and Facebook ads) after you've comfortably established yourself in the field.
Wrap up,
The car rental market is a sizable one that would let you test out new business ideas. You will be able to work in a range of specializations and advance at your own pace as a result.
It is crucial to have a clear understanding of your unique selling proposition, your target market, and your strategy for reaching them because these decisions will determine a large portion of your success in the business, both before you enter it and as you progress.
You may also have many doubts regarding how you could go online and create your platform; we believe we can help you with that. Contact us with any questions you may have about web and mobile apps, and we'll do our best to assist you in starting your business with our ready-made solutions. Good luck!
Get to know how RentALL Cars help you to launch your car rental business in UK!
---