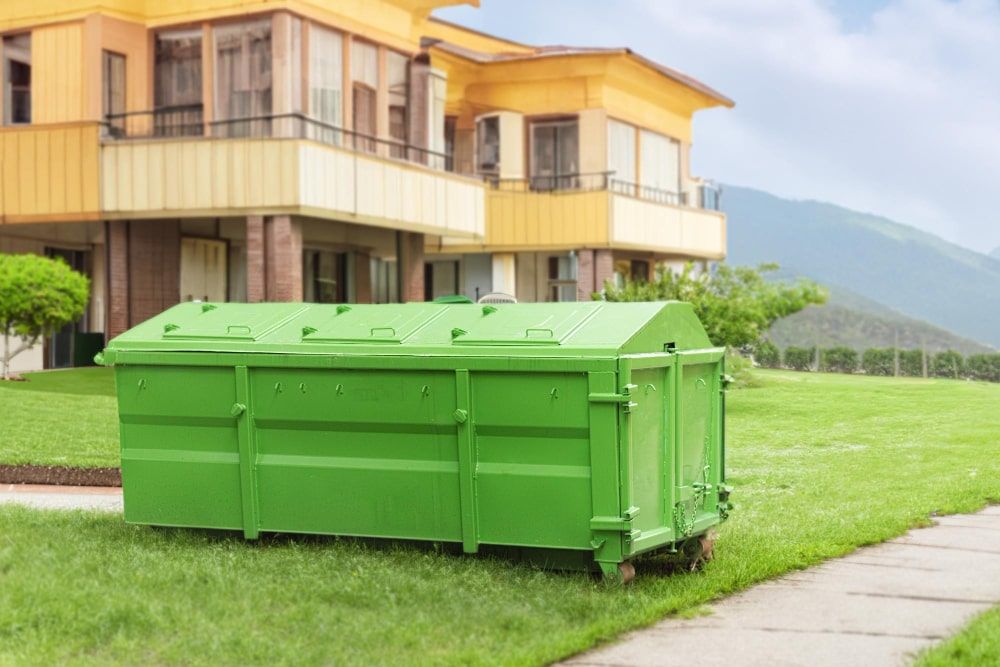 How to start a dumpster rental business? A step-by-step guide!
Discover the essential steps to launch a successful dumpster rental business. From market research to marketing, we got everything covered.
So you learned about the dumpster rental industry and were piqued by the business concept and now you want to learn more about this field and see if you can successfully establish yourself in it.
We can help you figure that out, but before we get started, let's make sure this is the ideal start-up for you.
A quick overview:
As you may know, a dumpster rental business rents out containers of various sizes to residential, commercial, and industrial sectors for waste elimination and disposal.
The work is simple. You drop off the dumpster at the renter's location, pick it up when the rental period is up, and dispose of the contents at nearby waste management facilities or local landfills.
However, there are a few things you might want to know before you start your dumpster rental business. Let's take a look at them.
Who can start a dumpster rental business?
There are no precise prerequisites for beginning your own dumpster rental business; therefore, it is an open-ended enterprise that could be undertaken by anyone.
While it is advised that someone who wishes to start a dumpster rental business might want to become acquainted with the waste management and recycling industries, this will certainly help them formulate a USP for their business.
Also, just to give you a heads up, dumpster rental is a slow-starting business with high startup costs; it takes time for the business to grow significantly and generate huge returns.
The more time and effort you put into your dumpster rental business, the more it will grow and profit. And so, for someone trying to make a million dollars immediately, this might just not be the best business concept.
The most important requirements for anyone interested in running a dumpster rental business is a good initial investment and patience.
Speaking of high startup funds, you might be wondering how much it would cost to start a dumpster rental business. Let's have a look,
How much does it cost to start a dumpster rental business?
As previously said, dumpster rental is a high-capital-investment business that will take patience to see a profit.
Then again, the dumpster rental business demands a one-time investment with a large return.
Once you've gotten into the swing of things, you'll be making easy money with little effort, making all of your diligence worth it.
With that being said, let's dive right into the information on the cost of starting a dumpster rental business.
The cost of setting up a dumpster rental is heavily dependent on the scale of your business but let's take a look at the average cost that is required.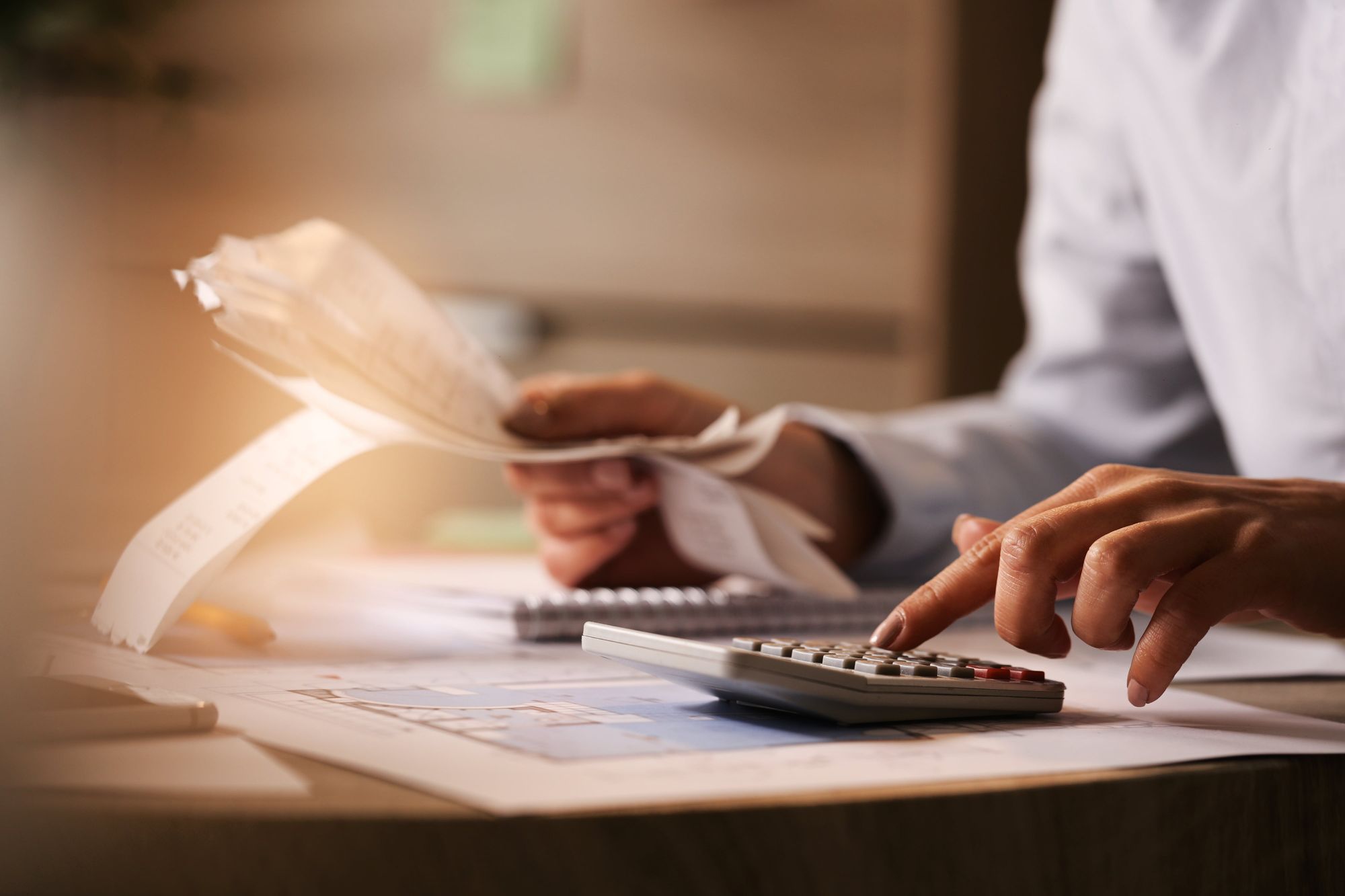 Start-up cost:
The price of a dumpster varies with the size and quality of the dumpsters you choose. A 20-yard dumpster will cost you around $6,500 on average, and you might want to start with at least three dumpsters, which could cost you up to $20,000, more or less.

A warehouse or storage facility will also be required for your dumpsters. Depending on where you operate, this might cost you $2,250 each month on average.

A new roll-off truck to transport your dump trailers will cost roughly $160,000. If you prefer to finance or lease a truck, a downpayment of roughly $8,000 is still required.

The costs of business registration, licences and permits, commercial insurance, and setting up your rental business website add up to an additional $2,575, making your average start-up cost $32,825 when established on a smaller scale, while doing the same on a larger scale can cost you anywhere between $100,000 and $160,000.
Operational costs:
Not to forget the continuing expenses of running your business, such as fuel, labour, and repairs. These are the things you should be aware of over the course of your business:
Vehicle maintenance expenses
Fuel
Labour
Business cards and brochures
The expense of recycling as well as landfill contractor fees for emptying containers.
Now that we know the cost structure of starting and maintaining a dumpster rental business, shall we now take a look at all the steps involved in starting the business? Let's dive in.
How to start a dumpster rental business: a step-by-step guide
There are eight essential steps you must take from top to bottom in order to successfully establish yourself in the dumpster rental industry. Read on to find out what they are and how to get them done!
Step 1: Do your homework! Perform the market research
A thorough research of all facets of the field before launching a business is an evident prerequisite for any industry, and dumpster rentals are no exception. Market research is what assists you in determining whether the business is the right fit for you.
Before buying your dumpster and advertising it right away on craigslist, you must learn about the pros and cons of the industry. Analyse the barriers and other challenging aspects of running a dumpster rental business. Study the industry trends and demands.
Find out your competition and analyse how they run their businesses. Understanding their pricing structures is crucial to coming up with your own rental prices.
Identify the opportunities other dumpster rentals missed out on and fill in that gap to serve as the unique selling point of your business.
Get familiar with the local laws, restrictions, and regulations on running a dumpster rental business, which vary from one region to another.
Connect with local landfills and waste management plants to learn about substances that require specific disposal procedures (hazardous waste materials), since this information will influence how you construct your business rules and rates, as well as the additional expenses.
Step 2: Write down your business plan
The next step of starting a dumpster rental business will be to create your business plan.
Creating a business plan is essentially like mapping your journey of venturing into a new business.
Your business plan must include a range of elements, such as a business overview, products and services, an assessment of industry trends and demands, and a competitive study of the strengths and weaknesses of enterprises that offer similar services.
The plan must include the company's marketing and promotional initiatives, operational strategy, price strategy, financial goals, and so on.
Step 3: Register your business. Make it official!
The next stage in launching your business is to ensure that it is fully registered and authorised to operate. It's crucial to note, however, that the exact process varies from state to state, so verify the specific criteria for your locality.
A critical step in registering your business is determining which business structure is suitable for your company. This could be:
Sole proprietorship,
Partnership,
Limited liability company (LLC),
Corporation.
The legal structure you choose for your dumpster rental business impacts your taxes, personal liabilities, and business registration requirements, so make an informed decision.
Step 4: Obtain business licences and permits
While there are no exclusive licences required for a dumpster rental company, drivers will almost certainly need a CDL. General business registrations, such as a business licence, sales tax approval, employment identification number (EIN), and occupation permit, are some permits that might be required.
You may additionally need state-level, county-level, or city-level licences and permits. Visit the websites of your state, local, and county governments or contact the appropriate personnel to learn more about licence requirements and how to obtain them.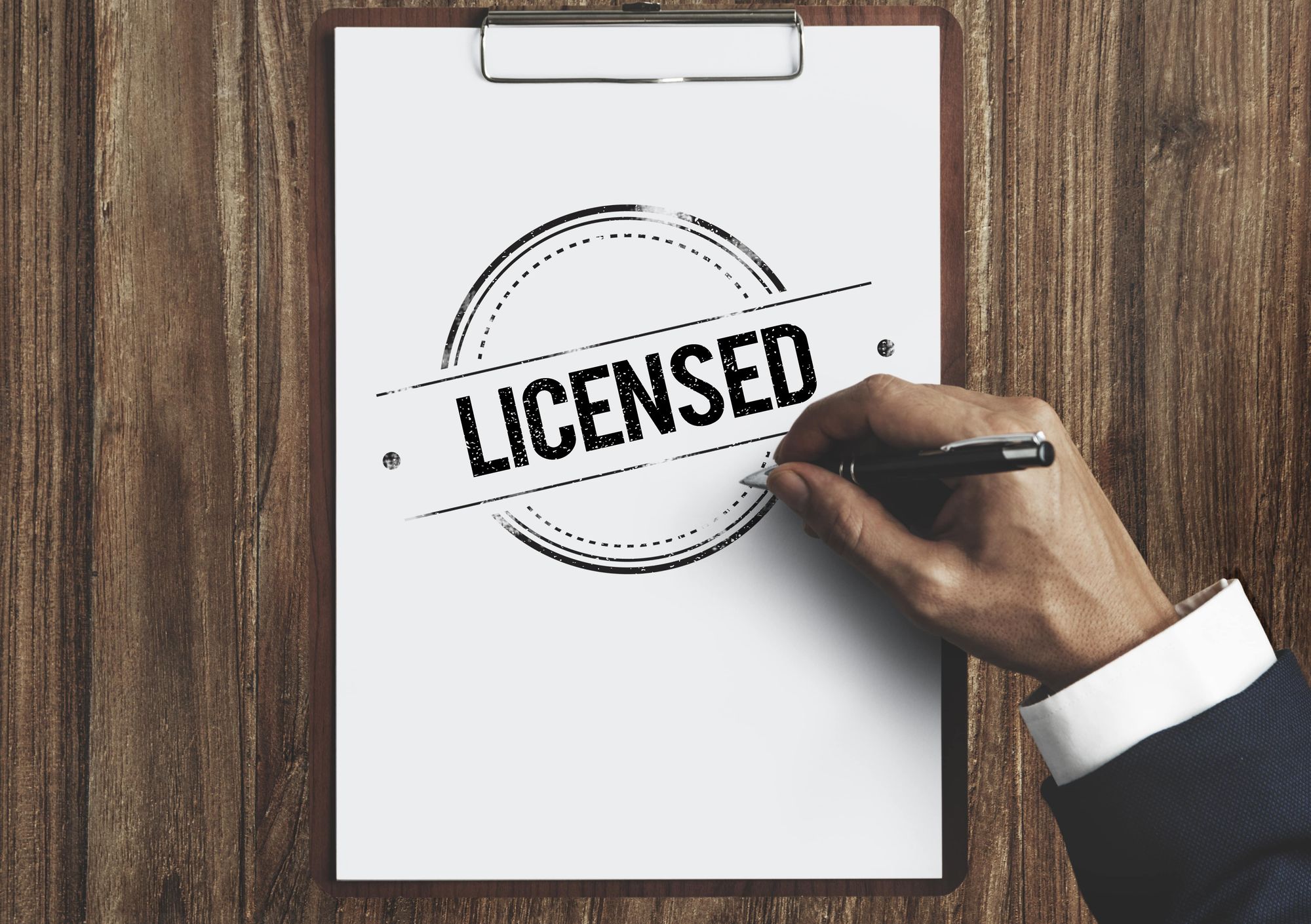 Step 5: Fund your business
The next step is to secure capital, and there are numerous ways to do so, ranging from traditional business loans to Small Business Administration (SBA) loan guarantees and investors.
Investigate equipment finance alternatives if purchasing or leasing dump trailers and equipment requires quite a bit of your funding. Some lenders specialise in providing finance for equipment acquisitions.
Step 6: Prepare to launch!
Open a business bank account:
First things first, open a corporate bank account to separate your personal and business finances.
Get business insurance:
Then you'll need to secure adequate insurance coverage geared to your dumpster rental business's specific demands. General liability insurance, commercial auto insurance, workers' compensation insurance, and environmental liability insurance are some examples.
Set up an accounting software:
To manage income, spending, and financial activities, you'll now need a dependable bookkeeping system. To properly manage your business finances, consider adopting accounting software or employing an accountant.
Develop a rental business website and mobile application:
Another vital aspect is website development, which serves as your online presence and persuades potential clients of your knowledge and professionalism. Of course, in order to run a dumpster rental business efficiently, you'll need to keep track of your available dumpsters, manage your bookings and payments, draw up contracts, and communicate your rules and restrictions to your customers. This will all be made easier with the assistance of a website.
It can take some time to figure out how to design a website. If you lack technical knowledge, you can engage a web design or development firm to set up a website for your business.
And, while it's not required, a mobile app coupled with your website can be even more advantageous.
When it comes to developing web and mobile apps, there are two approaches: Custom development and ready-made solutions.
Analyse and identify the approach that best suits your business needs. If you plan to go with a ready-made solution, we can assist you with that.
How? With RentALL Cars, our readymade car rental solution that can be customised to meet the demands of your dumpster rental business.
Need a quick summary of what a ready-made app solution is?
Ready-made rental solutions are online platforms (websites and mobile apps) that include all of the features necessary to establish a rental business. These ready-made solutions are easily customised and rebranded to better suit your business model.
And speaking of RentALL Cars, this ready-made solution of ours comes with a simple and effective rental system interface that enables the admin to manage all reservations, client information, payment transactions, and listings. It could also be modified according to the needs of the customer, and this approach is rather inexpensive as well.
Step 7: Build your team
A start-up business can be handled by the owner solely but as the business grows, it may become necessary to add staff members.
Drivers and operators, customer service agents, and administrative personnel are common sorts of employees in the dumpster rental industry.
Ensure that all employees are properly trained to follow safety rules when handling and transporting waste materials.
Step8: Marketing your business
So you're done with all the required steps to run a dumpster rental business and waiting for your first customer's call? Wait no longer and start marketing your business right away so that individuals in need of your services can find you with minimal effort.
Engage in digital marketing!
Understanding the importance of digital marketing is critical for new businesses, as it improves customer and brand recognition.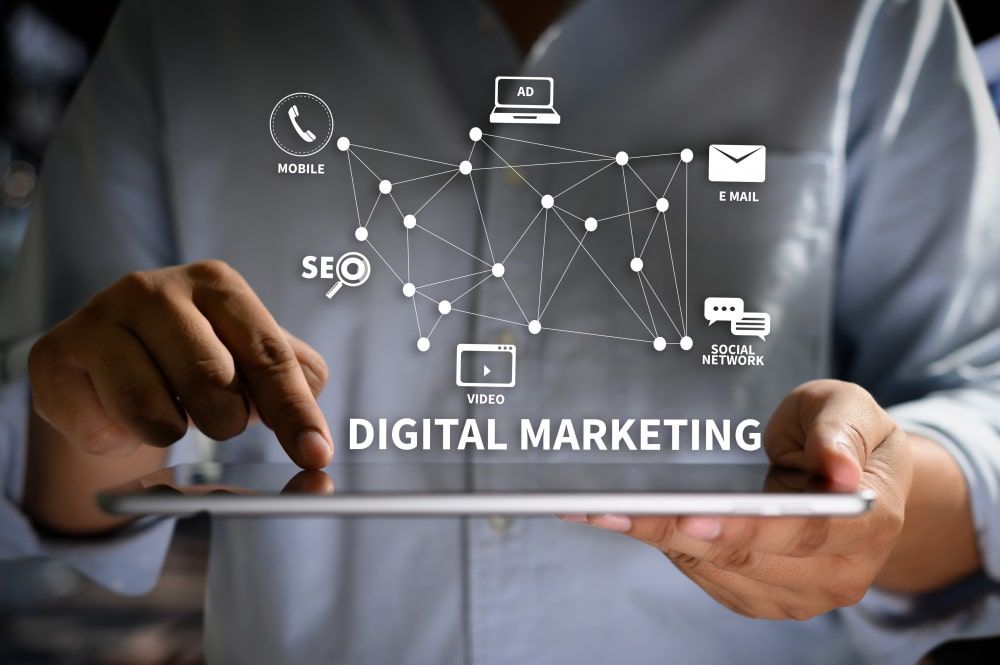 Social media marketing:
Once everything is in place with your website, connect it to your social media accounts and vice versa. You may promote your services on social media by making enticing posts that target your specific audience.
The target audience for a dumpster rental business will be people active in the construction and residential renovation industries. Present content tailored to this audience.
It may be a Facebook video with construction worker safety tips or an Instagram post with a checklist of things to consider before beginning a home renovating project. Continue to specify the demand for dumpsters under these items while also promoting your business.
Facebook and Instagram are fantastic platforms for paid advertising to a variety of target populations as well. You can even target certain demographics using them.
Search engine optimization:
SEO integration will help your website rank near the top of relevant search results, which is critical for increasing sales.
By carrying out keyword research, optimising your website structure and pages, generating quality backlinks, and frequently measuring your outcomes, you can boost traffic and sales for your dumpster rental business.
Google My Business:
Further, for businesses that rely on local customers, such as dumpster rentals, listing on Google My Business aids in increasing organic visibility and customers by allowing customers to rate your business and make inquiries.
Running digital Ads:
Once your business has grown considerably, you can also start investing in paid advertising like Google Ads too.
Conclusion
Dumpter rental is an excellent business to venture into. Many industry professionals have frequently spoken out about how they were enticed by the idea of investing once in equipment for the business and having clients come again and again for it, as well as how simple it is to operate the business once you get the groove of it.
It is obvious that after you have securely established yourself in the market, the business begins to pay for all of your initial investments on its own. Now, is it not intriguing?
With all that being said, we wish you well in starting your dumpster rental business. If you need more technical assistance establishing yourself in the industry as an entrepreneur, reach out to us for all your web and mobile app-related inquiries. and Good luck 🤝
Get to know how RentALL Cars help you to launch your dumpster rental platform!
---