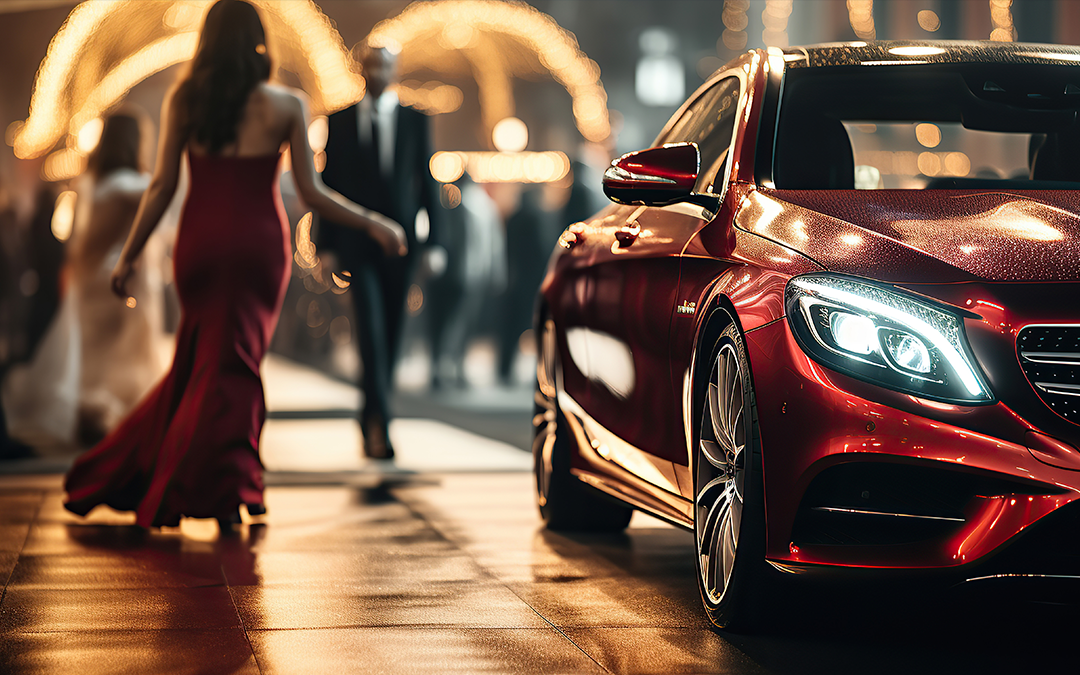 How to start a luxury car rental business? A 2023 guide
Start your luxury car rental business in 2023 with our expert guide. Learn the essential steps for a successful start.
Starting a luxury car rental business encompasses various steps, including having access to the luxury vehicle to understand the market.
Besides these basic stuff, there is a lot to uncover.
Without any fluff, we'll head straight to the content.
Why luxury car rental business?
People who rent a luxury vehicle can be segmented into two categories.
One: An individual accustomed to luxury vehicles but unable to access their car while being away from home.
Two: An individual with an intense longing to savor the experience of luxury vehicles, if only once.
And there are other audience groups we can discuss about.
Now, let's do justice to the sub-heading, "Why luxury car rental business?"
Back in 2021, the market was valued at $29.95, and now business enthusiasts are predicting that this market is poised to explode to $65.42 billion by 2029.
Furthermore, the luxury car rental business is quite sellable across tourist destinations.
Steps to start luxury car rental business
Understanding the market
This gives the overview of the market you're serving or going to serve.
1. Competitors
Knowing your competitor's strengths, weaknesses, opportunities, and threats, is called SWOT analysis.
This can get you closer to understanding the competition you have & open up your eyes to planning new strategies.
2. Target audience
Do you know who are your customers?
Do you notice their age, demographics, the purpose of the rental, why they chose it, and how you can serve them better?
Consider approaching these questions with care, as bombarding customers right away might lead to a less-than-ideal experience and potential frustration.
Of course, they are here to rent your car, not to answer all your questions.
But you can do it without stressing them out, rather you can follow the indirect approach to do it well.
Figure out how - that's your part.
3. Pricing
Even though you're in a luxury rental business, your customers do compare your pricing with their chosen competitors.
As we saw analyzing your competitors; while doing that, never miss to discover their pricing strategy.
Since your customers care about the price, you need to give them a fair deal.
Unfortunately, there exists a scenario where price cuts are impractical, but there's a way, which we will see in the following section.
Choose a model
1. Per-day rental model
It is the most traditional and enjoys widespread models. Customers rent luxury cars on a per-day basis
2. Hourly rental model
It caters to customers who are looking for short-term luxury experiences. It is particularly renowned for occasions such as weddings, photoshoots, or special events.
3. Weekend getaway model
For those seeking weekend adventures, this model presents a set package tailored for a weekend getaway.
It includes a luxury car rental starting from Friday evening to Sunday evening.
4. Event rental model
It involves offering luxury cars for rent at major events, trade shows, and conferences.
Clients can rent vehicles for transportation, product launches, or promotional purposes.
There are several business segments that you can cater to; maybe you can if your business is widely recognized.
Find out your current status that comes under the given checklist.
✅ You own a luxury car rental business
✅ You have no prior experience in this niche
✅ Looking to have a platform(web & mobile app) like Turo
You can fit in on one of the above checklists.
If buying a luxury rental platform is your concern, you have our back. Cause I will explain how you can build one.
Well, for now, let's discuss some legal formalities.
Insurance
Insurance is a critical aspect of starting and operating a luxury car rental business.
With the high value of luxury vehicles and the potential risks involved, the right insurance coverage is essential to protect your assets, business, and customers.
Here are some types of insurance you should consider for your luxury car rental business:
Liability insurance
▸ General Liability Insurance
It covers third-party bodily injury and property damage claims that may arise on your business premises or as a result of your business operations.
It's a fundamental insurance policy for any business to protect against accidents and incidents.
▸ Commercial Auto Liability Insurance
Considering the high value of luxury cars and the potential damage they could cause.
This insurance covers liability from the accidents involving your rental vehicles.
▸ Uninsured/Underinsured Motorist Coverage
This covers you and your clients if your luxury car is involved in an accident caused by another who is uninsured or doesn't have enough insurance to cover the damages.
Keep in mind that insurance requirements can vary based on your location, the type of vehicles you're renting, and other factors.
We recommend you work closely with an insurance professional to figure out your specific needs and create a comprehensive insurance package that safeguards your luxury car rental business.
Sourcing Vehicles
When starting a luxury car rental business, you either need to own a luxury car or lease it.
But before purchasing or leasing a car, make sure that's not going to eat up your maintenance cost.
Some luxury car rental owners may feel that they make very little profit out of renting exotic cars.
A finite plan here is required as this process involves a huge investment.
If you're not comfortable with this way, you can embrace the intermediator way, where you do not have to own a car but a platform.
We'll get here soon.
Offering a worthwhile experience
Provide more than just luxury vehicles!
Your customers are doing business by renting an exotic car, but what can you give more than a car to create a better experience?
Connecting the previous paragraph, where I promised to spit out the alternative, without compromising your pricing.
That is here - offering a better experience.
If you do well in providing a positive experience, possibly you could attract customers who care about experiencing that money.
Then, what are the ways?
Personalized consultation
Try to understand their preferences, the purpose, or any other specific request they may have.
It can range from suggesting the perfect car to tailoring the driving route to include scenic routes and must-visit landmarks.
Presenting your vehicle
The moment your clients lay eyes on their chosen luxury car should be awe-inspiring.
Ensure that each vehicle is well-cleaned, polished, and presented in pristine condition.
The ambiance you create sets the tone for the adventure that awaits.
Return Process
Just as the beginning of the experience is crucial so is the end. Ensure that the return process is as smooth and effortless as possible.
After the service fulfillment, ask for their feedback on your service.
Out of this, you can improve your service, demonstrating a genuine concern for their experience.
Market your luxury car rental business
Target audience
We have seen before about the target audience.
But repeat this question to yourself. Are you targeting affluent individuals, tourists, event planners, or corporate clients?
Understanding your target audience makes your marketing effects effective.
USP
Finding your unique value proposition that sets you apart from your competitors.
It could be the range of luxury vehicles you offer, exceptional customer service, exclusive packages, or unique rental terms.
Knowing that will make you market those USPs to know customers you are better than your competitor.
Website
Develop a user-friendly website that showcases your fleet of luxury cars, rental packages, pricing, and booking options.
Ensure that the website is mobile-responsive and easy to navigate.
To build a website that demands proper planning and execution, a readymade car rental solution simplifies your work and lets you put your efforts into other operations.
As a result of a readymade car rental solution, it comes with in-built features and functionalities, and to say, the solution is cost-effective and can be launched quickly.
Don't be surprised, out of the purchase you'll get mobile apps along with the web app.
A website can do a lot more in your marketing efforts.
✅ You can leverage things
✅ SEO - Search engine optimization
✅ Content marketing
✅ Pay-per-click advertisement
Don't know what these all are?
Then you need this article that covers the above, plus more marketing strategies for your luxury car rental business.
Partnerships and Collaborations
Partner with luxury hotels, event planners, and other businesses in the luxury industry. This can help you attain wide recognition.
Market your location
Tailor your marketing efforts to your specific location.
Highlight scenic routes, tourist attractions, and events that can be enhanced with your luxury cars.
Print Advertising
Consider placing advertisements in high-end magazines, luxury lifestyle publications, and local newspapers.
Marketing is all about understanding your business and portraying it in a way you want.
Closing thought
Have we covered everything?
Yes, we have seen from how to start to marketing ascept. But theory can only get us to some extent; you need to get started to get the whole image and understanding of the luxury car rental business.
As you navigate this road, remember that every detail matters and each customer interaction is an opportunity to showcase the epitome of luxury.
Good luck with your journey 🤝
Let's get started
---