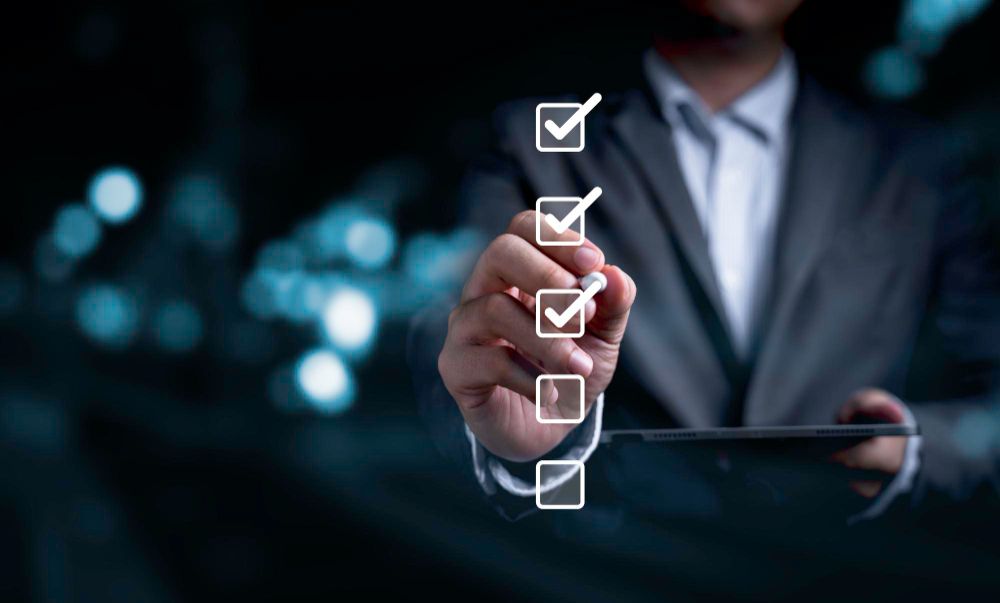 Note these checklists while choosing the best Airbnb clone
When it comes to selecting the best Airbnb clone, your choice is important. We offer several checklists to help you make the ideal decision.
Before we see the checklist to choose the Airbnb clone, let's see how the best Airbnb clone could make an impact.
But if you say: "Give me the checklist first!" – you can skip this part, my friend.
How does considering the best Airbnb clone impact your business?
Before diving into the checklist, let's understand why choosing the best Airbnb clone plays a prime role.
1. Brand reputation
Airbnb has built a strong reputation & its app has been accustomed by its users.
By choosing a clone that closely mimics its features and functionality, you can pull the Airbnb-like booking method for your business.
Although, it's a safe bet.
2. Time and cost-efficiency
Cloning an Airbnb-like platform from scratch can be time-consuming and expensive.
A readymade Airbnb clone can save you time, and resources, and allow you to get your business up and running quickly.
However, choosing the best makes everything better.
3. Feature-rich functionality
The best Airbnb clone must offer essential features and functionalities that help enrich the user 'experience' and yours in managing the business effectively.
More than looking for features & functionalities, there are many aspects in our cheat sheet for you to choose the best Airbnb clone.
That's what we're going to uncover in the upcoming rows.
Top factors to consider while choosing the best Airbnb Clone
1. User-friendly interface
A user-friendly platform is a must to allure and retain users.
Put yourself in the shoes of your users: "Would you use a platform that is less intuitive and comes with complex navigation?"
I can hear your answer!
Make sure the Airbnb clone you choose comes best in the UI aspect.
2. Mobile compatibility
In today's mobile-driven world, your platform must be accessible and functional on various devices.
Ensure that the Airbnb clone is mobile-responsive and offers a dedicated mobile app(which is available both on Android and iOS)
3. Customization options
You didn't build an application from scratch.
Since you decided to purchase a readymade Airbnb clone, you must see whether the solution is customization at your end.
It includes adding the features and functionalities you prefer to be included.
4. Secure payment gateway
You should consider security as a mask for protection.
It's vital when handling financial transactions. Ensure that the clone integrates with secure payment gateways to protect both you and your users.
5. Robust search and filter options
A robust search and filter system enhances the user experience. We can coin this as a must-have one.
When a user searches for a property, filters like location, price range, property type, and more could help them choose their most relevant property.
6. Review and rating system
Do they have review and rating features?
If yes, this feature is capable of building trust among users(host & guest). How?
When a guest rates a host, the guest who is considering choosing the reviewed host can view the host's previous service history.
And it is the same when the host tries to accept the guest's booking by seeing their reviews.
7. Host management tools
For hosts, efficient management tools are essential.
Features like calendar management, booking management, and communication tools are a combination of essential ones.
8. Multi-language and currency support
If you are prone to target a pan-world audience, they must access your platform with an option of multi-languages and multi-currencies.
Consider these features and ignore them if they don't have it.
9. Customer support
Most of the clone providers focus on selling rather than adding value.
But after they have achieved their goal(of selling), they don't mind connecting with you.
Whether there is a chance you may approach them for future updates, or a bit of dissatisfaction with the product, or you may have doubts to solve.
However, we can't pass any irrational comments. There are surely some providers who value the client experience.
You can find such provider by seeing their reviews or by directly contacting their clients.
10. Regular updates and maintenance
Technology evolves, and your platform should stay up-to-date.
You get regular updates and maintenance based on the plan you purchase. But here you need to take everyone and compare.
11. Pricing
Compared to scratch development, a readymade solution obviously is affordable despite its pre-build nature.
But don't fall for the pricing.
What I mean is that you can see several providers offering Airbnb clones in different pricing ranges. Though you shouldn't choose one considering the pricing.
It should be more than their pricing, such as design, features they offer, reliability, no of clients served, and other factors.
12. Technology used
Check out the technology they used for the Airbnb clone.
This means you should check factors such as the programming language, database system, and server infrastructure.
Make sure it aligns with your long-term goals and is robust enough to handle your platform's growth.
Make your decision worthwhile
The given checklist can make you aware of all factors, help you decide which factors need special attention, and hold your hand in the decision-making process.
I hope this blog is a great find.
Starting a vacation rental business is still a good choice and we have rental industry data to back this up.
---