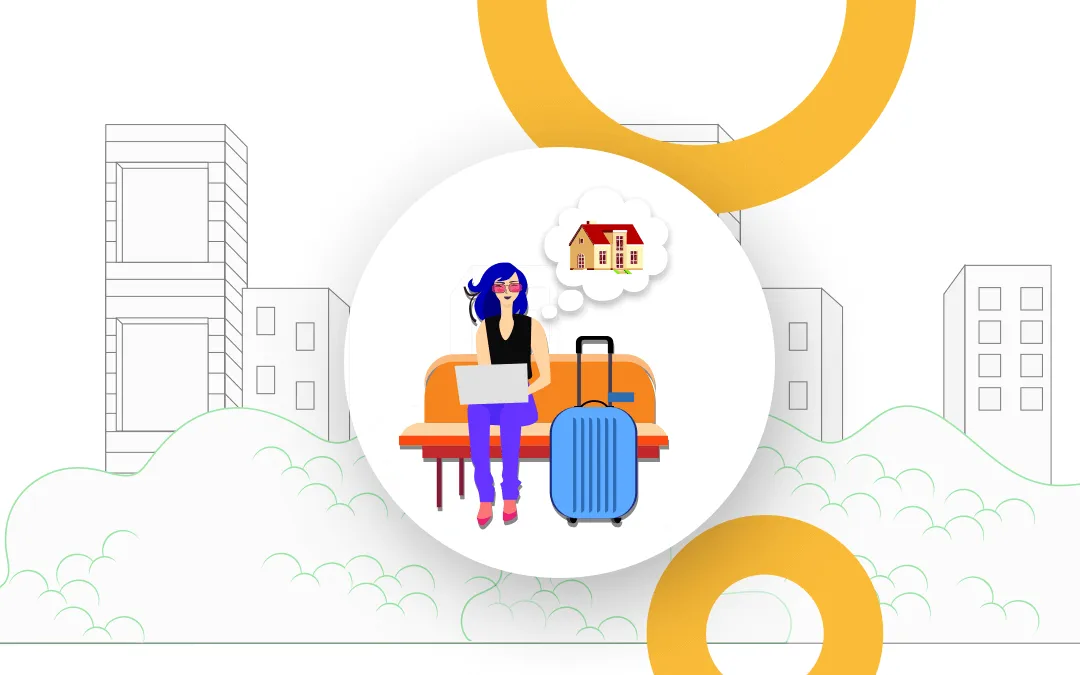 5 Vacation rental apps that can change the way you earn from your properties
Howdy, property owners! Looking for a list of best vacation rental apps to list and earn from your properties? Just click on the blue-colored link above.
People now are looking for passive income 💰 opportunities and side hustles to achieve their financial freedom.
The money from the 9 to 5 jobs barely satisfies the needs. And you might try out different passive income ideas to increase the cash flow.
Renting out your unused properties on the best vacation rental platforms could be one of the best ways to increase your annual revenue.
In this article, you'll get to know a few of the best vacation rental apps available in the market that can help you become a vacation rental owner.
Let's get started🚀
5 best vacation rental apps to start your side business
1. Airbnb
We all know what Airbnb is and what it does. They are the pioneer of online vacation rental platforms.
Airbnb streamlined and amplified the growth of the vacation rental industry.
Airbnb is said to have over 150 million users on its platform, which you can fully utilize to grow your side business.
Airbnb charges a commission fee from both host (3%) and guest (under 14.2%) for every booking made on the platform.
2. Vrbo
Vrbo [Vacation rentals by owner] is a part of the Expedia group, which offers stand-alone vacation homes.
You can list your property for free on Vrbo, and it's super easy to create your listing.
Vrbo's search filters are the ones that set them apart from other vacation rental apps out there in the market now.
Vrbo has two subscription options for hosts,
They charge 8 percent for each booking made.
Or an annual subscription fee of $499 upfront.
3. Booking.com
Booking.com was founded in 1996 in Amsterdam. Since then, it has grown as one of the popular vacation rental apps.
It has over 28 million listings and covers 141,975 destinations in 230 countries. Also, it is accessible in almost 40 languages.
Booking.com is super affordable, which makes it one of the best vacation rental apps of all time.
4. Flipkey
Flipkey is the subsidiary of TripAdvisor, which operates as an independent vacation rental marketplace. It offers a variety of rental options such as vacation homes, villas, beach houses, and condo rentals.
It has more than 300,000 listings. You can list your property for free in Flipkey, and you pay 3% of your guest's payment to them.
Ready to create a vacation rental marketplace and grow your business?
5. Expedia
Expedia is an online travel app owned by Expedia Group, an American online travel shopping company.
You can list your properties like private homes, lodges, BnBs, etc.
Expedia charges the hosts in two models,
Hotel Collect
Expedia Collect
Hotel collect is when the guest pays the rent directly to the host. In this case, the commission of 15% will be charged by Expedia.
Expedia Collect is when the guest pays the rent to Expedia, and then Expedia transfers the payment to the host charging a 20% commission.
5 Reasons why these vacation rental apps are popular among the rental owners
Easy to use and manage the business.

Efficient use of mobile applications.

Relatively easy to market the business.

New revenue streams.

Provides better rental options.
How you can create an app like Airbnb, Vrbo, Expedia?
If you're a vacation rental owner with a huge entrepreneurial vision, this segment of the article is for you.
Creating a vacation rental app now is much easier than in old times. Yes, I mean it.
Take a look at our readymade Airbnb Clone [RentALL] that can help you create your vacation rental app by saving you almost $33,783.
As the name suggests, you can create any kind of rental marketplace platform with our base product.
Crazy, right?
Looking to further explore our product with the help of our support team? Just ping us on WhatsApp
We'll get in touch with you and take you on a tour of our product that can provide you a way to your dream business.
That's it.
👋See you on the other side.
Other rental business resources you might like:
Create your Vacation Rental App with us!
---