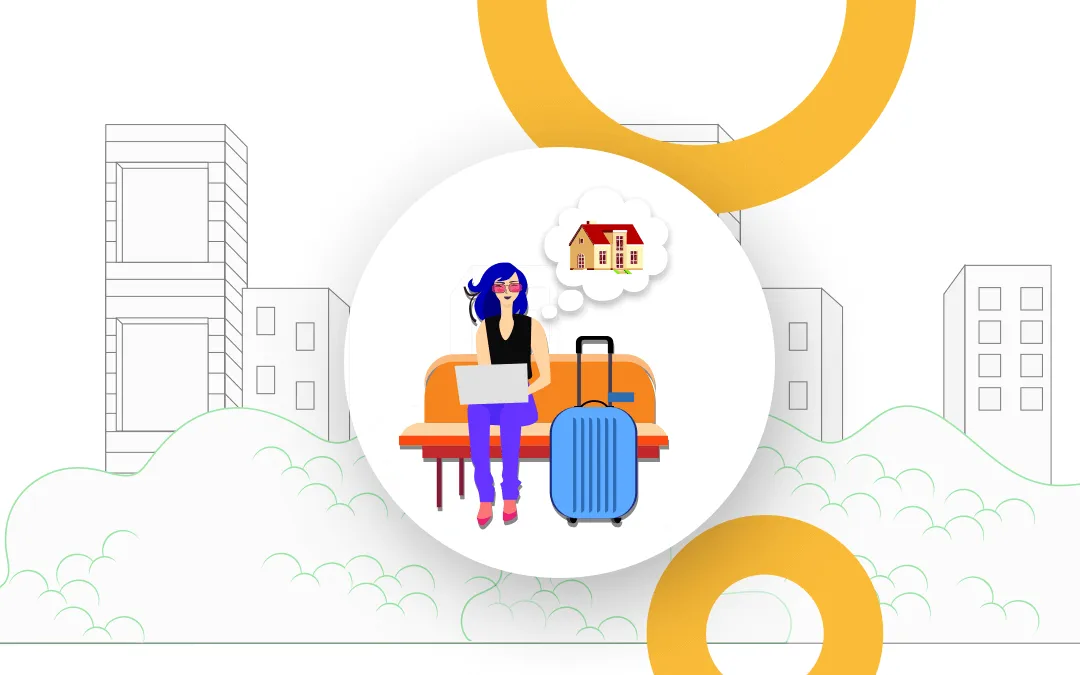 Top 5 Vacation Rental Apps of 2021
This blog covers the 5 best vacation rental apps of 2021 that you can try and get inspiration from.
The vacation rental industry is gaining huge popularity as billions of dollars are being transacted.
Due to this, most entrepreneurs are looking forward to launching their own vacation rental app. If you're one of them, then it is necessary to know the top apps conquering the vacation rental industry.
This blog covers the top 5 best vacation rental apps with the sublime rental app solution that exactly fits your requirements.
Let's get started with best vacation rental apps
1. Airbnb
Airbnb is an American vacation rental marketplace company based in San Francisco started in the year 2008. It had been valued at $31billion in 2017 and expecting to increase in upcoming years. It offers lodging, homestays, and provides tourism experiences.
It allows millions of hosts and travelers to create their accounts on the site so that the host can list their properties and guests can book accordingly.
Airbnb charges a commission fee from both host and guest for every booking made on the platform.
Commission fee from Host: Airbnb charges 10% commission for every booking.
Commission fee from Guest: Airbnb charges 3% as a transaction charge for every successful booking.
2. HomeAway
As everyone knows, HomeAway is another online rental marketplace founded in the year 2004. It had several websites and later became a single website as Homeaway in 2006 with millions of reviews.
It has listings of over one million homes in nearly 190 countries. As a host, you can list your properties. And as a guest, you can search and book your favorite home on the platform.
Booking can be done instantly or guests have to wait until getting confirmation from the host. After check out, both host and guest will rate their rental experience.
3. Booking.com
Booking.com was founded in 1996 and headquartered in Amsterdam. Booking.com has over 28 million listings and booking locations across 229 countries with 93 million reviews. Also, it's accessible in almost 40 languages all around the world.
Booking.com is super affordable as it does not charge any fee for booking as well as daily price reductions.
4. Flipkey
Flipkey is one of the leading online vacation rental marketplace founded in 2007 and a part of Tripadvisor. It is headquartered in Boston, Massachusetts, and has more than 8,30,000 properties in 11, 000 cities and 190 countries.
It allows property owners to list their property on their platform. Flipkey attracts many users by providing a seamless booking experience, and safe rental experience.
Flipkey uses a 5 star rating system for listings that will be useful for others who are looking for a stay.
Flipkey has a processing fee of 3% per booking for property owners, and guests pay a booking fee that ranges between 5-15% of the total rental cost.
5. Homestay
Homestay was founded in the year 2013 by Tom Kennedy and Debbie Flynn. It offers 55, 000 rooms in nearly 160 countries. It has 33K+ homestay in 160+ countries, 750K+ nights booked and has 35K guest reviews.
The unique factor of homestays is its cost. It is the cheaper option for guests when compare to others because the total rental cost includes meals, laundry facilities, and cleaning services of the room.
Reason for popularity of best vacation rental apps
Listed below the reason behind the success of best vacation rental apps,
Offering new rental experience
Embeds a sense of trust
Affordability
Easy accessibility
Equipped with lot of privacy
Launch your profitable vacation rental app now
According to the report, revenue in the vacation rental marketplace reached US$48,937m in 2020 and is expecting to reach US$101,861m by 2025.
Are you the one thinking of building your own vacation rental app? Then start to build your own vacation rental app with the ready-made vacation rental software solutions available in the market without spending too much money.
Searching for a solution?
If you have been tossing around the idea of selecting a readymade solution, then you are in the right place. Here comes the perfect solution RentALL – Airbnb clone.
RentALL – Airbnb clone is the readymade rental solution for entrepreneurs to build their own best vacation rental app in a short interval of time with a wide range of features.
Winding-up
We hope this blog has given everything you need to know before building your best vacation rental app. If you are interested in building your own vacation rental app, just fill out the form below.
Our team of experts will get in touch with you shortly to walk you through the total workflow and features of our RentALL – Airbnb clone app.
---