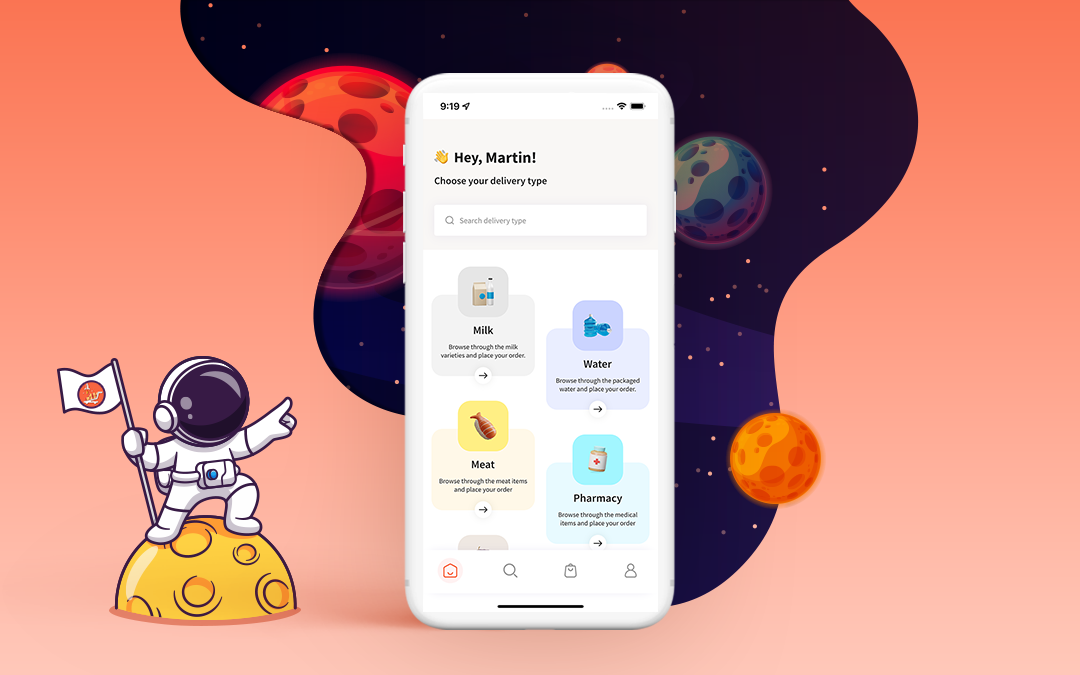 The "Aha" Moment! Our New Product For Budding Entrepreneurs
We have delighted to announce that we have launched new product Wooberly SuperDelivery, helps Entrepreneurs to launch their multi-delivery app.
🥳 We are delighted to announce that we have added a new product to our lineup, which will help more entrepreneurial minds to start their journey.
So, you might have a lot of questions,
What is the name of the product?
What problem does it solve?
How will it help entrepreneurs like you?
Hence this article is dedicated to answering all your questions. Let's go!
🌱 Today, we launched our readymade product - Wooberly SuperDelivery (WSD).
WSD helps entrepreneurs like you to create their super delivery app.
What does the super delivery app mean?
We all know the crazy things we can do with super apps like Grab and WeChat.
Super delivery apps follow the same suit!
Customers use super delivery apps to order nearly anything and have it delivered to their doorsteps.
If you are thinking of creating a super delivery app, there is more than one way to do that.
But why Wooberly SuperDelivery?
🍎 Wooberly SuperDelivery is another flagship product that comes with many fruitful benefits.
100% customizable.
Scalable to suit any business size.
Free white-labeling.
100% ownership of the source code.
No recurring fee.
End-to-end tech support.
Created with the best tech stack.
Best tech stack? Why don't you tell us that? - these might be your next set of questions. [Yeah, I know you well]
We used Flutter to build Wooberly SuperDelivery.
🤔 Why?
Here are the reasons:
✳️ Low development cost
✳️ High output quality
✳️ Better UI/UX.
✳️ Faster time to market.
✳️ Better suited for MVP.
Problem WSD solves
One of the hurdles people with entrepreneurial dreams has is the lack of technical knowledge to build a tech-based startup.
Wooberly SuperDelivery addresses this problem by offering a platform for entrepreneurs to develop their online businesses.
Key players in WSD
WSD has four key players - Users, Drivers, Store owners, and Admin.
✳️ Users - People who order using the app.
✳️ Drivers - People who deliver the order to users.
✳️ Store owners - People who accept the order and prepare the items.
✳️ Admin & Sub-admin - People who manage the entire business operations.
Features of Wooberly SuperDelivery
User app
Delivery types
Track order
Search filter
Multi-language
Multi-payment options
Saved location
Order tracking and more.
Driver app
Order management
Availability toggle
Payout
Document submission
Profile management
Navigation
Multi-language and more.
Store
Delivery type selection
Order management
Menu management
Payout
Preparation time
Transactions management
Print receipt and more.
Admin
Manage delivery type
Manage users
Store management
Auto-payout
Manage drivers
Sub-admins management and more.
That is all there is to it. We are delighted to share this news with you, and we appreciate all of your support over our prior experiences.
Don't forget to check out the demo below.
Android:
iOS:
Have anything to share with us?
---