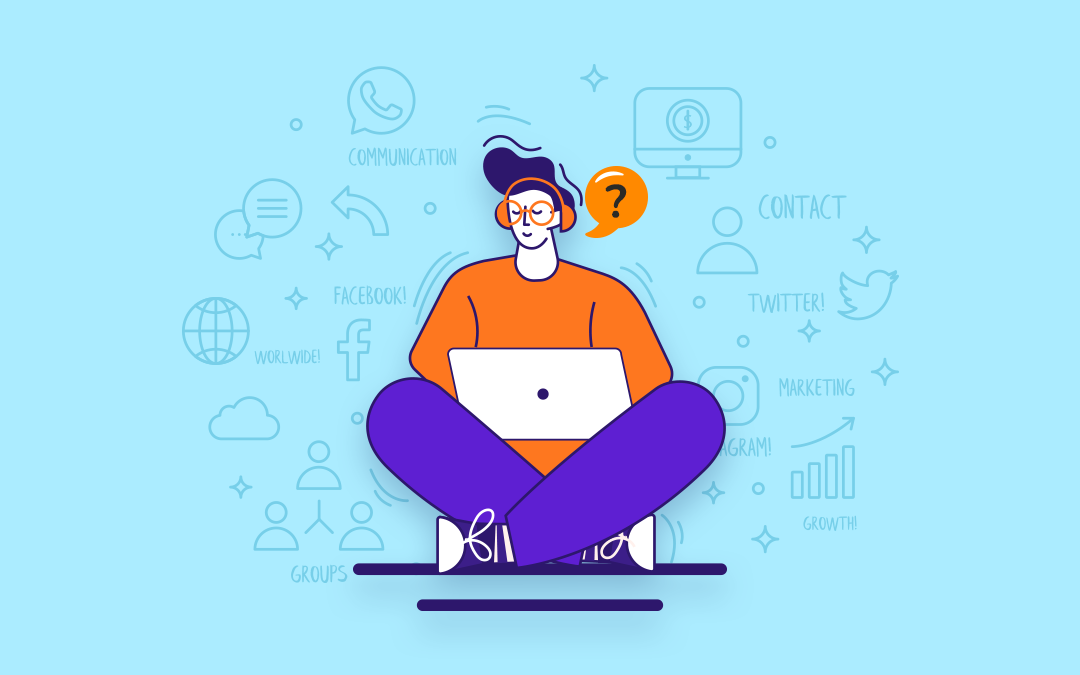 Top 10 requirements of starting an online business
Are you planning to start an online business? Couldn't figure out the head nor toe? Read to know the requirements to start an online business
With pandemic all over and businesses finding it difficult to keep up with these tough times, it is important to induce themselves into an online-based business.
Now, there are a set of necessities that are to be followed by any business owner to run a successful online business. They have to constantly read and look for resources to make it happen!
In this blog, you'll get to know the 10 initial steps to follow, when it comes to starting an online business.
10 requirements to start an online business:
Budding entrepreneurs to seasoned businessmen can use these guidelines to start their journey into the online business market.
Stats that will convince you to start your online business venture:
According to Internet World Stats, there are around 4,208,571, 287 internet users, and 1.95 billion websites in the world.
46% of the small businesses didn't have an online presence until 2018.
According to Nasdaq, it is estimated that 95% of consumer purchases will be performed online in the year 2040.
Hope we gave enough statistics as to why you should be considering an online business. Why wait? Let's get right to discussing the requirements to start an online business!
1. Top-notch idea:
For any business journey, you'll need an idea, to begin with. There are two ways that you can come up with a very practical and workable idea:
Either, you anticipate a problem from the near future and work on a solution for it now.
Or, you find out the current 'want' of the consumers at large, which will soon convert into a 'need' and turn into a business prospect.
2. Figure out the niche:
When you have a winning idea, the next requirement for an online business is to corner down which industry is the idea suitable for. This is called the identification of a business niche.
Niche is a concept where you figure out what industry you want to base your online business on. This is one crucial step, if you are successful in figuring it, then the rest of the steps will run their course.
3. Intensive market study:
Most entrepreneurs start to create a product or service without knowing the strengths and weaknesses of that particular market. But it is wiser that you conduct a market study with your target audience.
And one of the best ways is to interact with the experts of the same industry or study their business performance and the strategies they used to run their online business.
4. Legal requirements to start an online business:
The legal requirements to start an online business are more or less the same as the brick and mortar business. You'll have a set of formalities to follow such as:
Business registration under proper authorities and norms.
Meeting all the tax requirements (both Federal and State).
Applying for tax ID numbers (both Federal and State).
Applying and getting all the permits and licenses.
5. Competitor Analysis:
Competitor analysis is one of the important ways in which you can understand the market. Take 5 major and minor businesses in the same industry as yours and take a look at their:
Financial performance.
Market share.
Nuances of their products/ services and their varieties.
Marketing strategies.
Value-based output from the businesses.
6. Website development:
Website development is the basis of starting an online business. Therefore, make sure your designs and layouts are unique and presentable. Your website should have a very user-friendly look and feel, as customers won't like to search too much for what they want.
7. Pre-Launch marketing strategies:
The pre-launch marketing strategies of the online business involve a lot of thinking, planning, and timely execution. For brick and mortar stores traditional forms of marketing might work. But when it comes to online stores – it demands internet marketing.
You could run social media ads, start social media pages in whichever medium that works best for your business.
8. Constant marketing via social media:
We know the importance of small business marketing. Constant marketing doesn't mean posting meaningless content for the sake of consistency. It has to be productive, constructive, and engaging to your target audience.
It is important to know the tricks of marketing on social media platforms before posting content on them. You could choose a color palette to represent your brand and follow it. These are some of the ways to attract your customers.
9. Value-based content projection:
You, as an online business owner, have to concentrate not only on pushing your products and services into the market. But also give out some value to your customers.
You could give out tricks and tips, how-to content, etc to your customers to benefit from your ideas.
10. Budgeting and allocation:
You'll need funds to start any business. Yes! Even online businesses. There is no such thing as a 'no fund' business. You'll need capital to launch a creative website, run Facebook ads, maintain the operations, etc.
You have to get ready with the funds and budget according to the needs of the business plan. When you formulate the budget for the very first time you might not be able to stick to it. But once you run a business full-fledged, you'll have to get a hold over the fund allocation.
These are some of the steps and requirements that you'll have to follow to get started with a successful online business.
The efforts have to be consistent, idealistic, and futuristic for the growth of your business by you as the owner and also by the team you hire for your business.
---