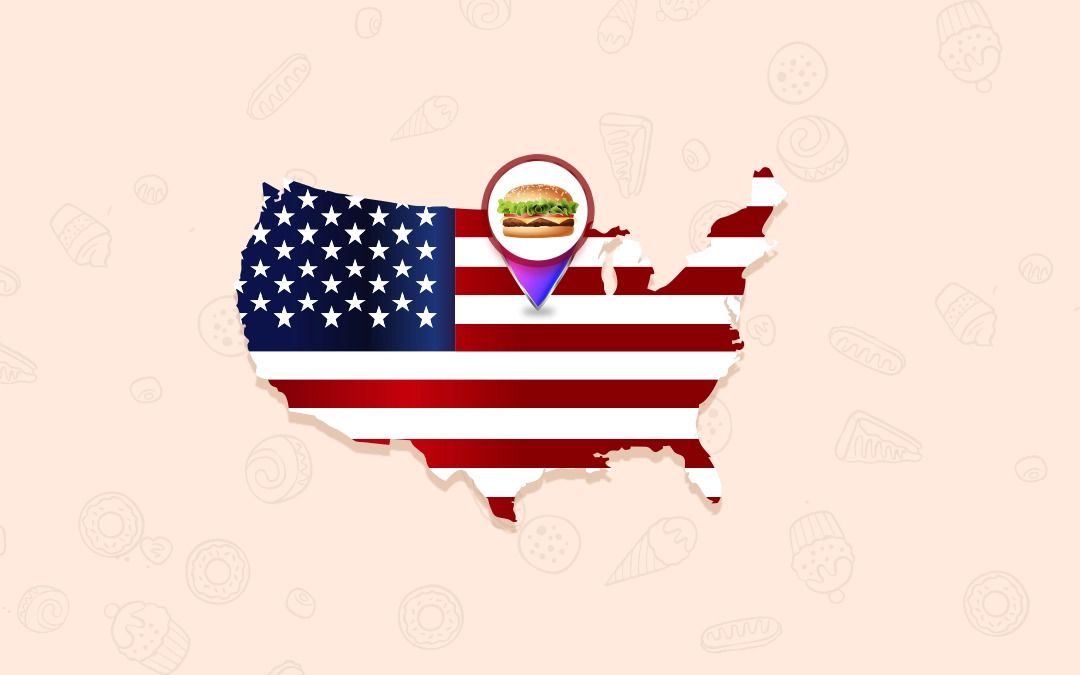 How to start a food delivery business in the US?
Get all information about the trends, business ideas, and step by step process to start an on-demand food delivery business in the US.
The US has always known for making new products, bringing new ideas, and a hub for startups. The first-ever food ordering service was started in 1994 by pizza hut to deliver pizzas to customers.
Today the food delivery business in the US has turned into a profitable venture.
A growing number of entrepreneurs want to establish an innovative food delivery business. They are coming up with innovative business ideas that are changing the customers' lives profoundly and easier.
In this blog, we provide information on the future market growth rate, how to start a food delivery business in the US, and the new innovative business ideas.
Market trends of food delivery business in the US
According to Statista, the revenue of the online food delivery business in the US is expected to have an annual growth rate of 5.1% by 2024, and the projected market volume is US$32,325M.
The increase in market growth is due to:
The busy lifestyle of people – People who work late hours and don't have much time to make their food.
Technology- Delivery service has become simpler and easier due to the evolution of technology. In those days we used to call the restaurants to order a dish. But today in a few simple steps, one can order through a mobile app.
Innovative food delivery business ideas
Catering service
Even today, we search in Google to find a good catering service in the city. The customer has to go through numerous websites to find information on the good service in the town. Instead, one can create a single and exclusive website providing end to end information on all the catering services in a state or area.
Customers would find it easy to find all the information about the catering service through a single website/app. They can book a service on a specified day to serve them in a particular location.
It can also benefit the caterers to get new customers and make their service visible to more audiences through the website/app.
Corporate food ordering app
MNC or middle-sized companies can order the food online and deliver them at their office during any party or special occasion.
The business goal can be to give exclusive service for corporates and govt companies.
Sea food delivery
Not many people have tasted different fishes or tried out a variety of sea food. Starting a platform exclusively to order sea food can create interest among customers. The platform can partner with various sea food restaurants to supply fresh and tasty dishes to customers.
Organic food delivery
This service has customers who are college-goers and professionals, who live away from home. They want their everyday meals to be healthy and tasty as well.
The website can offer a home-made packed-lunch service. Women who want to earn by cooking can enroll on the platform and start the service.
Pet food delivery
Pets are considered a part of a family in many countries and different cultures. According to Statista, the revenue generated from pet stores in the U.S.A is projected to grow from 21.06 billion dollars in 2019 to 24.69 billion by 2024.
In current years, the pet food delivery business in the US has a positive and steady revenue growth. Entrepreneurs can start a website to order pet food for all kinds of animals to get it delivered at home.
Sale alert! Get 50% off on all our products.
🎉Claim your offer now.
How to start a on-demand food delivery business in the US?
To start a food delivery business in the US, entrepreneurs have to follow these steps:
1. Market Research
Do sufficient market research on potential customers, business opportunities, existing competitors, and growth potential. Ask opinion from business experts or successful entrepreneurs in the industry. This can unveil insights on how to start a food delivery business in the US to make it successful.
2. Form a business plan
A business plan is crucial for approaching investors and banks to fund the platform. It also helps in setting realistic goals and aims for a company to achieve its initial profit.
Devise the food delivery business plan giving comprehensive information about the goals, objectives, business structure, management, revenue streams, etc.
3. Build the food delivery platform
After setting goals for the business, build an MVP(minimum viable product) or a full-fledged food delivery platform.
4. Choose a business structure
A business structure is how a company is legally structured. It includes business taxes, personal liability, and business operations. The common business structures are sole proprietorship, partnership, and corporation.
5. License and regulation
When starting a food delivery business in the U.S.A, one has to get licenses and local permits from the government. The license and regulation differ from city and country.
Therefore, consult a corporate lawyer or agency before making the business official. They list out the important documents and licenses to protect the business brand.
6. Launch the platform on the market
After registration, launch the business successfully into the market. Make people aware of the food delivery service by advertising on digital mediums and offline platforms.
Ways to build a food delivery business
To build a food delivery business in the U.S.A, consider building the platform from scratch by hiring developers and forming an in-house development team or by simply customizing a readymade food delivery app like UberEats suiting the business goals.
A readymade and customizable software offer benefits such as:
Reduces the development time
Low-cost development
Faster time to market
Quick to add new changes
About WooberlyEats – A readymade food delivery platform
WooberlyEats is a readymade food delivery platform that is built in Flutter technology. As Flutter is a cross-platform application, the code is developed once from a single codebase. The API is built with GraphQL technology to power up the performance of the platform.
It is built having all the standard features to automate and run a food delivery business effectively. It is completely customizable and scalable as the business grows. The platform performance is uncompromising and gives an engaging user experience, suiting businesses of all sizes.
How WooberlyEats overcome challenges faced in the food delivery industry?
Challenges are present in every industry. But only through challenges, a business has an opportunity to gain profit and lead the market.
The most common challenges faced by the business owner in the food delivery industry are:
1. Payout schedule
Sometimes, the platform owners have a tough time maintaining their payout schedule. They have to keep an account of everyday transactions to transfer the payout to restaurant and delivery partners.
To solve this problem, WooberlyEats has an auto payout feature that automatically processes the payout at the scheduled time every day.
2. Dealing with fake users
Even today it is difficult to track the fake users who attempt fraudulent behavior on the platform to ruin the restaurants and business reputation.
Now, WooberlyEats enables the restaurant to run their business securely in an online platform by effectively dealing with fake users. The restaurant owners can submit their concerns to the platform owner, and they take suitable action to either ban a user completely from the platform or delete them.
3. Difficult to know order status
Customers found it difficult to know the order status – whether it is being prepared by the restaurant and it is out for delivery.
Now WooberlyEats enables customers to track the status of the order in real-time. Customers can know the expected time of arrival and track the delivery partner's location.
Closing thoughts
I hope this blog is informative and provides more insights. To start your own food delivery business in the US, one needs to be sure about the business idea and have complete knowledge about the whole business process.
If you want to know more about WooberlyEats, get in touch with us at support@radicalstart.com.
Get a free demo of our product!
---