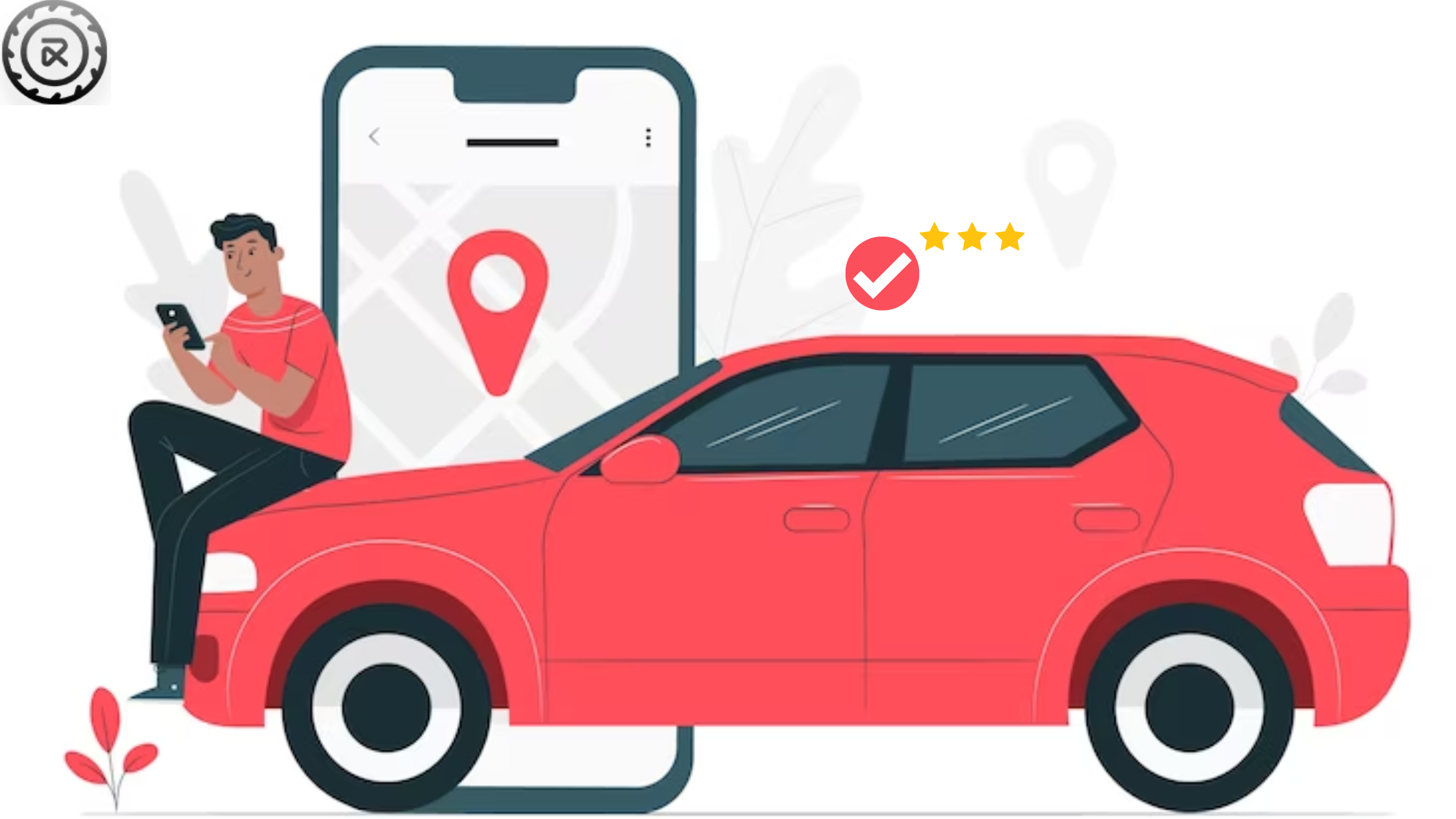 Top 5 Car Rental Apps - Like Airbnb for Cars
In this blog post, you are going to find out the top 5 best car rental apps and their stats. Find out, how to develop a car rental app?
Due to the rapid growth of car rental apps, most of the budding entrepreneurs are showing interest in developing their own. Hence, creating your car rental apps will help you achieve substantial growth in your car rental business.
So, if you are one among those entrepreneurs interested in building your own car rental app (like Airbnb for Cars), then this blog is for you.
This post is going to showcase the 5 best car rental apps that you need to go through before developing your profitable car rental app.
What is Airbnb for Cars?
Airbnb for cars is a revolutionary way to rent out your car and make some extra money. It provides an easy, secure, and convenient platform for people who want to rent their vehicles. With Airbnb for cars, you can list your vehicle on the website or app in just minutes and start earning rental income from it.
What is car rental app?
A car rental app is a platform where car owners will rent their cars and the renters will rent the car for a certain period of time. The benefits of car rental apps are much more affordable and easily accessible.
Car rental industry statistics
The Revenue of the car rental industry is expected to reach US$4,036M by 2025.

In 2021, User penetration is 1.7% and is expected to hit 5.3% by 2025.

The average revenue per user is expected amount to US$47.17

In the car rental industry, 72% of the total revenue will be expected to generate through online by 2027.
1. Turo
Turo is the US-based peer to peer car sharing company formerly known as RelayRides that started its journey in 2010. It has a total of 15 million members and 450,000 vehicles listed in 2021.
Turo – best car rental software allows car owners to list the car and renters to book the car based on their needs. Car owners should accept or decline the request within 8 hours. Once the booking is accepted by the car owner, renters can take the car.
After the completion of the trip, the renter returns the car to the owner. Both car owners and the renter will rate and review their experience.
The process of renting a car through Turo is relatively simple. Users can browse available cars in their area and select the one they want. Once the reservation is confirmed, the renter meets with the owner to pick up the car, usually at a pre-determined location. The rental period can be as short as one day or as long as several weeks.
Turo offers a wide variety of cars, from economy cars to luxury vehicles, sports cars, and classic cars. The cost of renting a car on Turo can vary depending on the type of car, location, and rental duration. Turo offers insurance coverage for both the renter and the owner, which includes liability insurance, collision insurance, and comprehensive insurance.
It has become a popular alternative to Airbnb for Cars, as it offers a more personalized experience and often allows renters to find better deals on rental cars. However, as with any peer-to-peer platform, it is important to carefully review the rental terms and conditions before booking a car on Turo.
2. Getaround
Getaround is an online peer-to-peer car sharing service founded in 2009 by Sam Zaid, Jessica Scorpio, and Elliot Kroo. It had up to 5 million users and nearly 20,000 cars around the world by 2019.
Getaround operates in Boston, Chicago, San Francisco Bay Area, New Jersey, Portland, Seattle, Philadelphia, Miami, Atlanta, San Diego, Los Angeles, Denver, and Washington D.C.
Get around comes up with the unique feature of smart pricing. It helps car owners to make more profit by optimizing the pricing of the car automatically based on ongoing demands.
The process of renting a car through Getaround is similar to that of Turo. Users can search for available cars in their area using the Getaround app, select the car they want, and book it for a specific time period.
Getaround offers a range of vehicles, from compact cars to luxury vehicles, trucks, and vans. The rental rates are set by the vehicle owners, and they can vary depending on the location, the type of vehicle, and the rental duration.
🔰 Start your Car Rental 🚘 Business Like Airbnb for Cars!
3. Enterprise Rent-A-Car
Enterprise Rent-A-Car is an American car rental company founded by Jack C. Taylor in 1957. It is headquartered in Clayton, Missouri, United States. It is serving nearly 8000 locations worldwide.
The enterprise offers 24/7 roadside assistance such as replacement of lost keys, flat tire service, lock key services, and fuel delivery.
4. ZipCar
Zip car is an American car-sharing company founded in 2000 by Antje Danielson and Robin Chase. It has nearly 1 million members across 500 cities in 9 countries and offers nearly 10,000 vehicles. It has multiple languages to communicate easily with users.
ZipCar has the option to book a car on an hourly basis or day basis. The specialty of ZipCars are renters can lock or unlock the cars during the ride with the in-app unlocking feature.
5. Hertz
The Hertz was founded by Illinois Walter L. Jacobs in 1918 and originally known as Rent-a-Car Inc. It is an American based second largest car rental company that operates in 10,200 cities and 150 countries in North America, Europe, Latin America, Africa, Asia, Australia, the Caribbean, the Middle East, and New Zealand.
Hertz had a revenue of US$9.8 billion, assets of US$24.6 billion, and 38,000 employees in 2019.
The process of renting a car from Hertz is relatively straightforward. Customers can reserve a vehicle online, by phone, or at one of the company's many locations. The rental period can be as short as one day or as long as several weeks. Hertz also offers a range of additional services, including GPS navigation, child safety seats, and insurance options.
Hertz offers a variety of loyalty programs and discounts for frequent renters, as well as partnerships with airlines and hotels. The company has also introduced several new services in recent years, including car-sharing and rental for rideshare drivers.
Hertz has had some financial challenges in recent years, including a bankruptcy filing in May 2020. However, the company emerged from bankruptcy in March 2021 and continues to operate its car rental business around the world.
Hertz is well-known for its large fleet of vehicles, convenient rental locations, and reliable service.
How much does it cost to build the best car rental app?
We can determine a rough estimate based on the below listed major aspects,
Total number of hours invested
Platforms (iOS and Android)
Size of the development team
The complexity of the app
Features and technologies involved
Design
Build your best car rental app with the perfect solution
Still, struggling to find the best solution? We provide you the best solution, RentALL Cars that assist you in each and every stage while building your own car rental apps.
So, let's dive in to know more about RentALL Cars,
What is RentALL Cars?
RentALL Cars - Airbnb for Cars is an advanced car rental script that allows you to develop your own car rental apps at ease within a short period of time.
It is one of the affordable solutions to build your own car rental apps with low investment and also assists you in gaining more profit.
Why choose RentALL Cars?
✳️ 💯 % Customizable
✳️ Hassle-free payments
✳️ User-friendly
✳️ Global reach
✳️ Better technical support
Conclusion
Hope you got some clear ideas regarding the top car rental apps before starting to build your own car rental app like Airbnb for Cars.
Still, waiting?
Just fill out the form given below to begin your car rental marketplace platform or clarify all your queries by sending a mail to us at [email protected] or WhatsApp.
Start Your Car Rental Business with us!
---