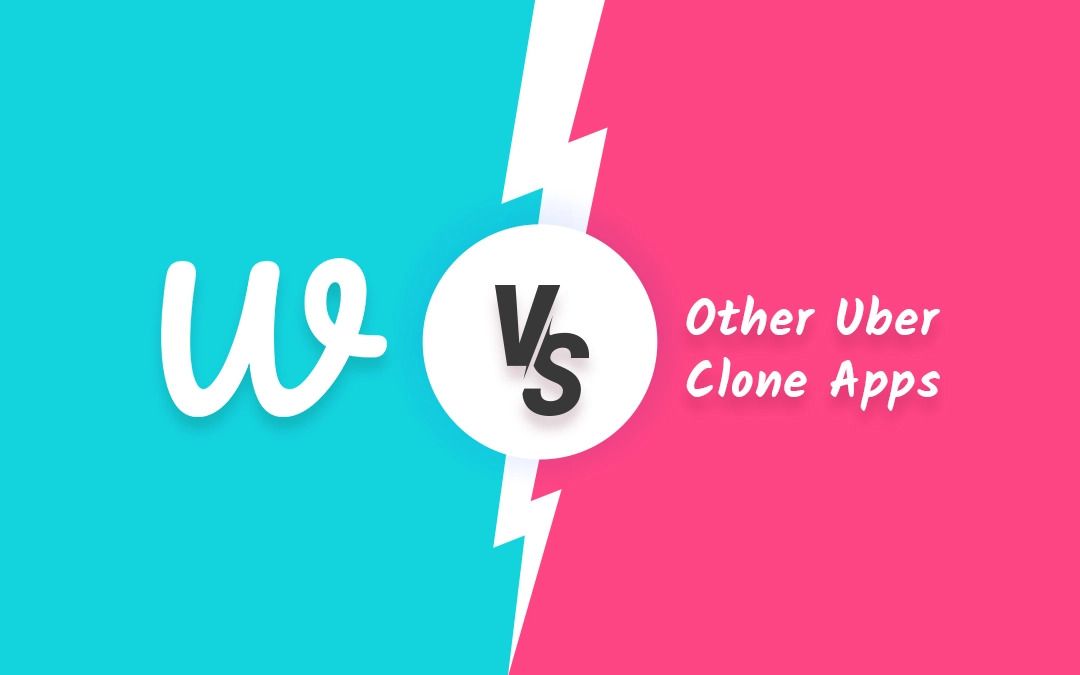 A Comparison of Wooberly vs. other Uber clone apps in the market
Do you want to know the difference between purchasing the Wooberly vs. Other Uber Clone apps in the market? Then this blog is just for you!
It is a basic human tendency to want what is the best possible product or service. So if you are planning to own an on-demand marketplace, it is essential to know the positives and negatives of owning one.
And more importantly, a particular Uber clone product must suit your specific business needs. This blog is mainly to help you pick a well-versed app solution for your on-demand marketplace business.
You'll come across the comparison between our product, Wooberly vs. other Uber clone apps in the market. Read through and pick what serves you best!
What is Wooberly?
Wooberly is an Uber clone app solution that enhances the booking and riding experience of the end-users in the marketplace.
Wooberly is 100% customizable and enables you to reduce costs, improve efficiency, and comply with your business plan.
Advantages of owning an on-demand marketplace
1. Complete Automation
There would be complete automation of running your on-demand business. As an admin, you'll be overseeing the operations of your business.
You can review the users, their reviews, and ratings, and also the payout method is automatic.
The payout method is basically paying off the drivers for their services. The payout amount is transferred to their bank account.
2. Better Management
The users' (driver as well as the rider) data can be accessed by the admin using the dashboard. So, you'll know the performance of your business just by taking a look at the dashboard.
3. Nominal Setup Cost
The cost of setting up the on-demand taxi business is much lesser than compared to setting up a traditional business. The operational costs will always be lower when it is compared to the traditional method.
4. Lower Risk
You can monitor everything using a simple dashboard and the payment system is automatic. And importantly, you don't own the vehicle, the risk is comparatively lesser than the traditional business model.
5. Data extraction for Analytics
With the help of Wooberly, you can extract data that could be used for the purpose of analytics and to find strategies to improve the performance of the on-demand taxi business platform.
Differentiation between Wooberly vs. Other Uber clone apps in the market
| Distinction | Wooberly app | Other Uber clones |
| --- | --- | --- |
| 100% source code | In Wooberly we give you the 100% source code. You'll be the sole owner of the taxi app script. | Not many other Uber clone app developing companies provide you with it. |
| Tech stack | At Wooberly, we use Flutter to develop the Uber clone app and it enhances the performance of the app much better than other technologies. | Very few to no other Uber clone apps use Flutter to build their on-demand apps. |
| Tech support | We have planned the tech support longevity based on the pricing plan that you have picked. | The other Uber clone apps have a nominal period of tech support. |
| Delivery timeline | We pride ourselves on our on-time delivery timeline. | There might be excuses in this regard. |
| Post sales support | We at RadicalStart are very consistent with our post-sale support. A dedicated team will support you through the helpdesk. | Other Uber clone apps may not be having consistent post-sales support. |
| Free app submission | We help you to submit the app for free in the Play Store and the App Store. | Some Uber clone apps might charge a nominal amount to submit the app in any app store. |
| Payout method | In Wooberly, the payout method is automated and holding payout is manual according to the convenience of the admin. | Many other Uber clones are still into manual payout handling and a few are into automation. |
| Location fetching | Wooberly uses Google Maps and a Flutter location plug-in. Therefore, it is very accurate. | Not all Uber Clone apps are into the Flutter location plugin. |
| Free installation | We install Wooberly into your server free of cost. | Some other Uber clone apps might charge a separate fee for the installation. |
| Transparent project management | Our project management team will take you every step of the way transparently. You'll be given an update on a regular basis about your project's development status. | Other Uber clone app development companies may not disclose detailed information regarding your product development stage. |
| Signing NDA | We ensure that your ideas and pitch are safe with us by signing a legally bound document called the Non-Disclosure Agreement with you. | Not all development companies make your plans secure with them. |
Other on-demand business ideas that you should know
These are some of the trending on-demand business ideas that you could consider while starting an online business.
Your plans must include a comparison as you'll have an overview of what kind of solution you can get yourself and it has to fit within your budget and has to be worth the expenses.
I am sure you made the right decision!
Want to contact us? Just give us a ping on WhatsApp
Schedule a 30min free product walkthrough
---