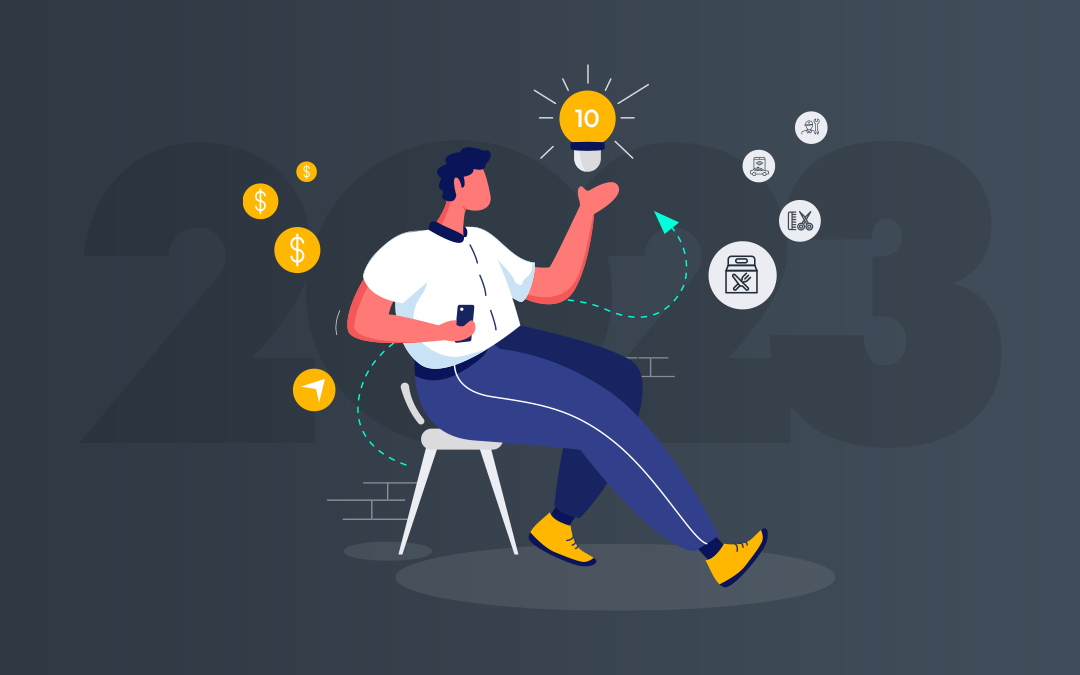 Top 10 Uber for X App Ideas to Make Money in 2023
We are nearly at the end of 2022, so let's ring in the new year [2023] with Top 10 Uber for x business ideas
What is Uber for X Business Model?
Before we get into the meat of the matter, let me define the Uber for x business model.
Uber business has turned out so popular and had recognized across the world. From Taxi booking to Uber freight, they never skipped the opportunity to investigate new ventures to get in.
Now we are at the end of 2022, let's start the next year with new Uber for x business ideas 😇
To get started with your entrepreneurial journey, we have analyzed many businesses and narrowed down the top 10 business ideas to make money in 2023.
To begin with, we live in a digital age where people expect instant solutions to their problems. Serving users through a mobile app increases the likelihood of reaching more people and providing a more convenient user experience.
Can we get started 😉
Uber for Food delivery
In Today's world, people are engaged with their work schedules and can't afford any time to cook food, thus creating demands for the food delivery business. Instead of spending on cooking, they choose the alternative, known as online food delivery.
And there's more to it than an app platform that interconnects to satisfy your appetite.
The intermediary, restaurants, and delivery executives are all collaborating to make this food delivery business a reality 💯
Through an app, users can easily order food, which is then delivered to them by a delivery person after being picked up by the restaurant.
Uber for Grocery delivery
On-demand grocery delivery allows users to order groceries using a mobile app and have them delivered within a day. Some businesses offer 10-minute grocery delivery to entice more customers.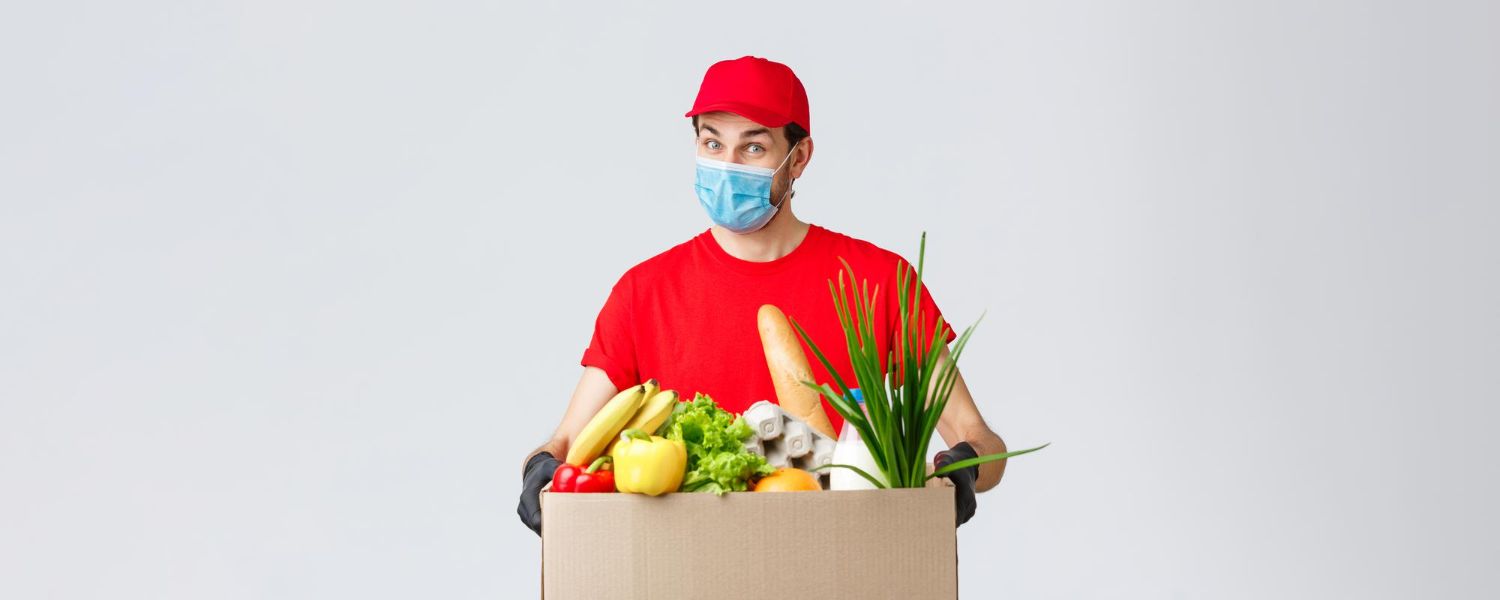 So, who started it?
The 10-minute delivery strategy was perfected by Zepto, an Indian app that delivers groceries and other necessities. Many businesses quickly followed in their footsteps. Their tagline reads, "Don't blink, our delivery partner will be at your door."
People felt more at ease ordering their daily necessities and having them delivered quickly with the 10-minute delivery.
Then we go to Uber for a handyman service.
Uber for Handyman
This service offers a wide range of service categories. As a result, it provides the convenience of selecting various service categories under a single head.
Consider TaskRabbit, which operates in the handyman niche. Their service category is unique, and you may not be familiar with it. Some examples have presented below ⏬
Furniture assembly
Baby proofing
Home repair
Office supply & snack delivery
Birthday & party planning
Christmas Decorating
Party clean up
Gardening service
Yup! And there are a lot of other services that you get bored reading. Generally, people need assistance in their work, and they may prefer to hire a professional to do it for them. That is where the demand grows, and the handyman industry is supplying a list of professionals to the seekers via an app-based platform.
What comes next?
Have any queries?
Uber for Laundry
Laundry is most common in areas where people are busy doing their laundry, such as apartments and buildings. The service included everything from washing to ironing the clothes.
Before you start a laundry business, look for your competitors in your niche and figure out what they are missing and how you can add more value to your customers. Moreover, serving your customers with a mobile app could be added advantage.
Thank you for your consistent reading 👏
Move on to the next
Uber for Taxi Booking
Uber is well known for its Taxi booking service and has reached every nook and corner of the world. In 2014, it also made a name for itself by introducing the surge pricing model.
Taxi booking app enables running a platform, and connects both drivers & riders with an app-based platform, and can earn a commission out of the service.
Get hold of this idea, if you love doing the Taxi booking business.
Uber for Pharmacy
Covid-19 has slowed many industries, but thankfully not pharmaceuticals.
And the demand for pharmacy delivery has skyrocketed. Due to the unexpected surge, some businesses struggled to meet customer demands.
Senior citizens and people with medical conditions are the key audiences for this company. An app-based platform allows for more efficient management and better supply and demand management.
Uber for Couriers
Old days were gone and people had to wait for long days to get their things delivered to their place. Courier service business expedites the supply of products or goods from one location to the preferred destination.
By 2025, the market for courier services will be worth $326.32 billion. Surely it's a good idea to sneak into the courier service business. Above all, make sure to facilitate your users with a mobile app.
Uber for Beauty service app
Earlier, bookings were done through a phone call to get the availability of a particular stylist. The modern trend has shifted to app-based booking.
According to statistics, the market is expected to grow from $215.65 billion in 2022 to $355.45 billion in 2029. It demonstrates how quickly the beauty service industry is growing.
People can now groom themselves from the comfort of their own homes with the accessibility of stylists of their choice. And entrepreneurs need to provide a platform for their users that gives a smooth booking experience.
At last, we came to the last idea 😊
Uber for mechanics
Unexpected events could happen. Imagine a vehicle breakdown at late night, it can be a car or two-wheeler, or anything. Probably, the driver would search for a mechanic as the next thing.
As a consumer, which would he prefers; a quick solution or a time-consuming one?
By addressing this problem, entrepreneurs can leverage this opportunity by serving the needy with an app-based platform.
Uber for Tutor
So, what is a Tutor business?
The Tutor business enables the learner to choose any of their instructors. And there are a lot of segments out there in the market. Some examples are Test preparation, language learning, upskilling, homework help, or learning enhancements such as smart thinking.
There are also different age groups to target, such as middle school, high school, and college students.
Analyze the market around you, determine how you can better serve them, and strive to be different from your competitors.
Setting up your Business: On-demand app
Before you set up your company, research how your consumer would benefit from it, the uniqueness of your offering, and how you differ from your competitor. These are the things to be concerned about before starting your on-demand business.
Nowadays, most on-demand businesses depend on the Uber for X model. If you want to create an app for your startup, you have two options: build from scratch or buy a readymade solution.
Consider any of them for your business.
Developing an app from scratch would cost $15,000 - $20,000. Instead, you can save huge bucks by picking out a readymade solution.
If any of the ideas I mentioned arouse your interest. You can use our product Wooberly to create any delivery or Uber-like platform and customize it to your business needs.
We have a list of products in our portfolio that may be a good fit for your business ideas. Some of them are listed below.
Wooberly is a white-label solution and it is customizable to your business requirement.
If you have any further queries on the development, kindly email us at [email protected] or ping us on WhatsApp.
Well, see you all in another blog.
Disclaimer: The term 'Uber' is only used for marketing purposes, and we are not associated with the company in any form. The source code and design of our products are fully owned by us. We do not indulge in using copyrighted materials.
Book a 30-min interactive demo session!
---