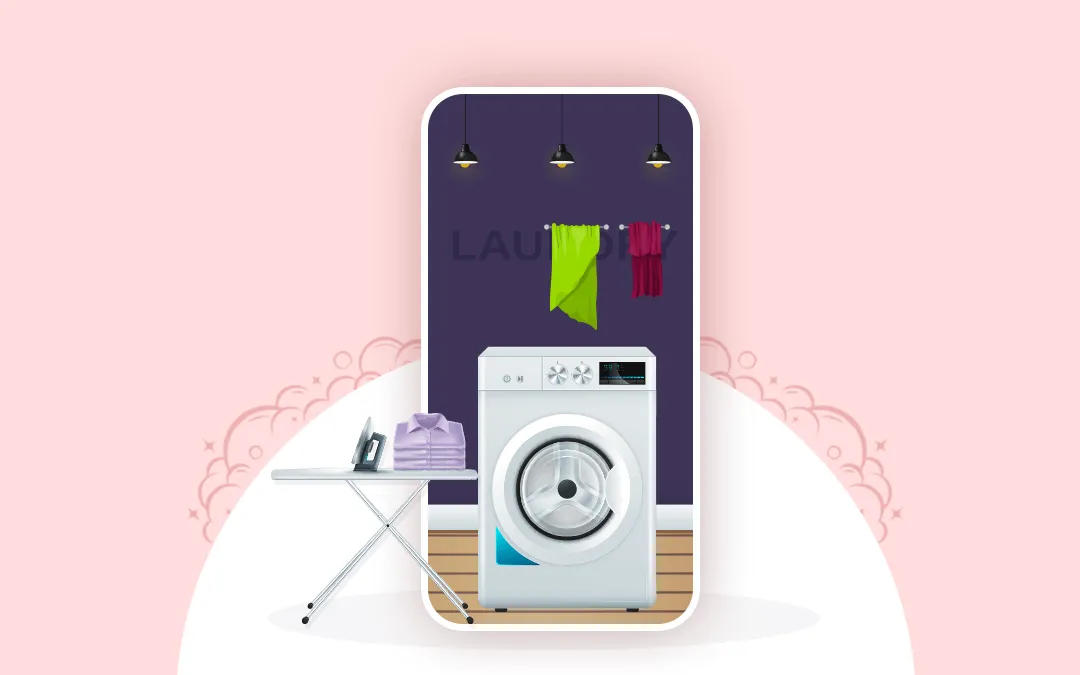 A complete guide to launch your Uber for laundry app
This article provides you with all the necessary insights to launch your own Uber for laundry app within a short span of time.
Uber for laundry is an on-demand laundry service app that allows customers to book a launderer to wash their clothes and deliver right at their place.
Many entrepreneurs are striving to begin their entrepreneurial journey by launching an Uber for laundry app.
Here, in this article, we provide you with all the necessary insights to launch your own Uber for laundry app.
Statistics of Uber for laundry industry
As per the on-demand stats, Uber for laundry services market size reached a value of nearly $118.9 million in 2018 and is expected to grow to a maximum of $180 million by 2024. This report proves the growth of the on-demand Uber for laundry business.
Some major reason behind the success of Uber for laundry app,
Service availability
Hassle-free transactions
Affordability
Accessibility
How Uber for laundry app works?
Users can login into the platform by providing all the necessary details such as their email address.
Users will be able to find nearby service providers and can book the services by selecting their convenient time and date.
The service provider will check for the availability of the given time slot. If slots are available, the request will be accepted. If slots are unavailable, the request will be declined
Once the booking has been accepted, then the particular service provider will receive the notifications to pick up the laundry
Users will be continuously notified regarding the status of the service
Once the service gets over, the clothes will be delivered to the user.
Both users and service providers will rate and leave their feedback based on the experience.
Crucial features that you shouldn't miss on your Uber for laundry app
Customer app
1. Service option
This allows the customers to pick the service that they wish to book from the variety of services available.
2. Real-time tracking
Allows customers to track their laundry status and can view estimated arrival time.
3. Payment gateways
Customers can experience hassle-free payments via the multi-payment options available. They can pay via card, cash, or wallet based on their convenience.
Launderer app
1. Managing order request
It allows the service provider to view the service request and has the right to accept or reject the request.
2. Launderer availability
Launderers can switch their availability status either online or offline. When online, the launderer will receive the order request. When offline, the launderer will not receive any requests from the customers.
3. Ratings and reviews
Express your feedback by rating and reviewing for the customers. Also, there is an option for the launderer to view the ratings given by the customers.
Admin
1. Dashboard
Admin has a powerful dashboard to view and manage both launderers and customers with the details like overall order placed, total earnings, etc.
2. Push Notifications
Allows the admin to send a reminder or update via push notification to both launderers and customers.
3. Manage orders
Admin can view and manage all the orders along with all the essential details done on the app.
Monetization strategies
Every business's ultimate aim is to earn profit. Hence, choosing the right revenue strategies like a commission-based model will help increase your profit.
The commission-based model is one of the most common monetization strategies used in Uber for laundry apps. Admin can charge a certain amount of fee for both launderers and customers for every order placed.
Ready to build your Uber for laundry app?
Then, I strongly recommend you utilize a readymade solution that is pre-built with significant features and functionalities. [Because developing an app from scratch will cost you more.]
Choose the most appropriate on-demand solution with an unrivaled performance that suits your business needs.
What's the best on-demand solution?
Wooberly, a top-notch on-demand solution that can be completely customized to suit the Uber for laundry business.
We have designed Wooberly with prerequisite features and functionalities to get into the market within a short duration. We offer 100% source code to tweak the app as per your business needs.
Grab your users' attention with our best-in-class Uber clone solution built with new-age technologies.
Latest technologies used in Wooberly
To deliver quality and remarkable solutions, Wooberly is built with modern technologies like Flutter.
What is Flutter?
Flutter is an open-source UI framework that helps in creating a native interface for both iOS and Android apps.
How Flutter is beneficial?
Reduces development time and cost as it requires a single code base for both Android and iOS
Hot Reload feature allows the developers to see the changes in real-time
Flutter helps in providing an eye-catchy and attractive user interface with the help of Material design (Android) and UI widgets Cupertino (iOS)
Due to the single codebase, testing becomes more simple and faster and also provides bug-free applications.
Wrapping up
If you have been tossing around the idea of starting your own Uber for a laundry business, then it's time to go for it.
To make your own Uber for laundry app more profitable, get support from us at [email protected]
Let us help you create a Uber-like app for laundry
---