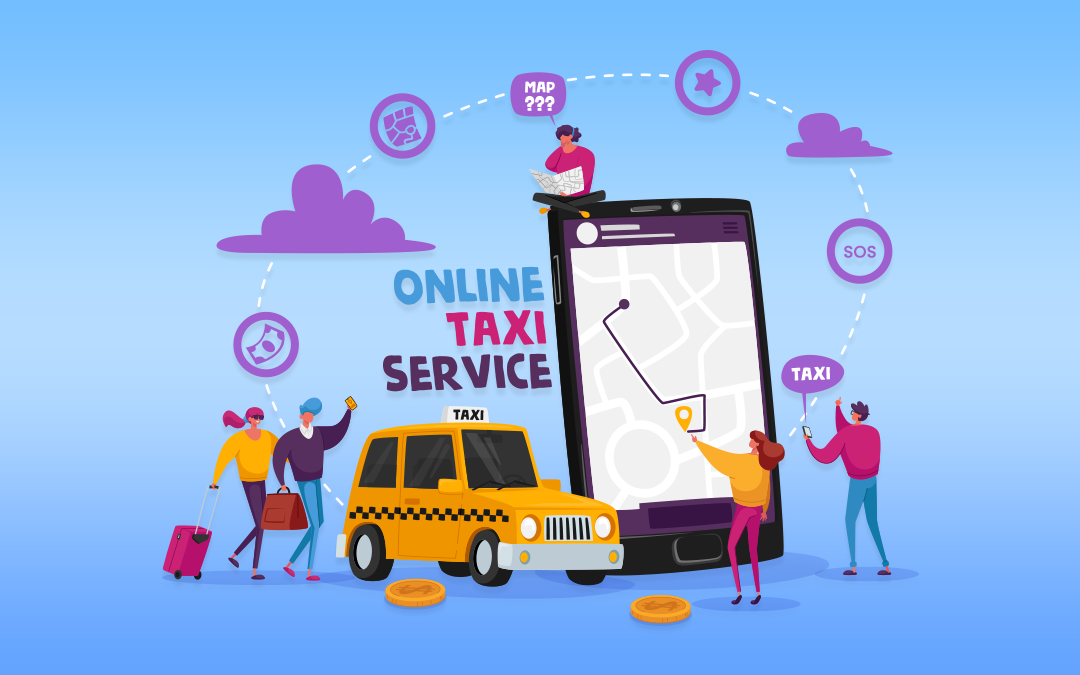 Top 10 Features of Taxi Booking App That Benefits Your Riders
If you want to develop a taxi booking app, don't miss to check out these top 10 must have features that benefits your riders.
Taxi booking apps are an excellent idea for entrepreneurs who are looking for rapid growth in the industry. These taxi booking apps stand as a bridge between riders and drivers. People prefer to choose cabs that can be booked beforehand rather than catching a taxi on the go. Online on-demand taxi booking apps have hit the market at a greater height with smartphone users all over the world.
There are many taxi booking apps that are developed by multiple companies and everybody is unique in their own way. Features that are offered for both riders and drivers play an important role in the growth of this business.
Top 10 Features of Taxi Booking App
These are the top 10 features that are beneficial for the riders,
1. Seamless Registration
Riders must not be hassled during the sign-up, keeping it simple gives the rider a good opinion of the app. Having a long signup would make them abandon the app at that stage.
Just collect basic pieces of information like,
First and Last Name
Mobile Number
Email
Password
2. Vehicle Categories
Riders must be given multiple categories of vehicles to choose from. This helps the riders to check which would be suitable for them and also the price for each category must be displayed below every vehicle.
By checking the prices riders can choose the most affordable one and get started with the trip.
3. Live Tracking
With this feature, the rider can check the exact location of the cab that he/she has booked as well as the live status of the journey, this will improve the rider's experience. Riders can also see the time when they will reach the drop location and also the live traffic will be updated accordingly.
4. In-App Chat
This feature helps the riders to communicate with riders regarding the cab's location and also if there is any delay in the cab rider can communicate with the driver using this.
This feature is also beneficial for drivers as well.
5. In-App Wallet
This feature enables the rider to make payment faster and also can add money to the wallet whenever they want. Riders can also top up their wallet using cards.
6.Trip History
Riders can get a complete list of the trips that they have taken in the past or in the future.
Trip history displays the whole details of the ride like the duration, total fee and fee split up will also be displayed.
7.Emergency Contact
Riders can add an emergency contact with whom they can share the ride status in case of emergency situations.
This feature will be beneficial for riders who travel alone or use to travel late at night.
8. SOS Assistance
SOS Assistance helps the riders to send their current ride details to the police and also to the emergency contact that is added in case of emergency.
This is a highly useful feature that boosts the rider's confidence while using your mobile application.
9. Scheduling Ride
This feature allows riders to schedule rides for a particular date or time based on their convenience. By scheduling a ride the riders need not worry about the availability of the drivers.
For example, if you have a flight to catch tomorrow at a particular time, booking a taxi on the spot will not be a great option, in this case, scheduling the ride one day prior will help you in avoiding the waiting time for a cab.
10. Reviews and Ratings
Riders must have the option to give reviews/ratings about the trip. These reviews and ratings determine how satisfied the trip was for the rider. Also, Admin can manage all these reviews and ratings from the admin panel, this lets the admin know more about the drivers.
Starting an On-Demand taxi business?
If you are looking to start an on-demand taxi booking business please make sure that the features that are mentioned are a part of your app. Riders would love to use all these features in today's life. You can hire a team of professionals who can take care of developing the application for you or you can purchase a ready-made on-demand solution with all the features.
By purchasing a readymade solution you can launch the product much faster than expected into the market.
You may have questions about whom to consider buying a readymade solution.
No worries, we have got you on that. We have developed a ready-made on-demand taxi app solution called "Wooberly" which is an Uber-like app.
Wooberly has all the features that are essential for both Riders and Drivers. The best part of Wooberly is it has a Manual Dispatcher option, where you can just contact the business owner or Admin to book a taxi.
Wooberly is also well known for its robustness and user-friendly interface. You will be getting 100% source code and it is customizable according to your requirements.
To Summarize
We have discussed the most important features that are needed for the riders. Creating a user-friendly interface with all the necessary features would bring a better impression for the riders.
To know more about the Wooberly On-demand taxi app, Please drop an email to [email protected] or ping us on WhatsApp.
Create your Taxi Booking App with us!
---