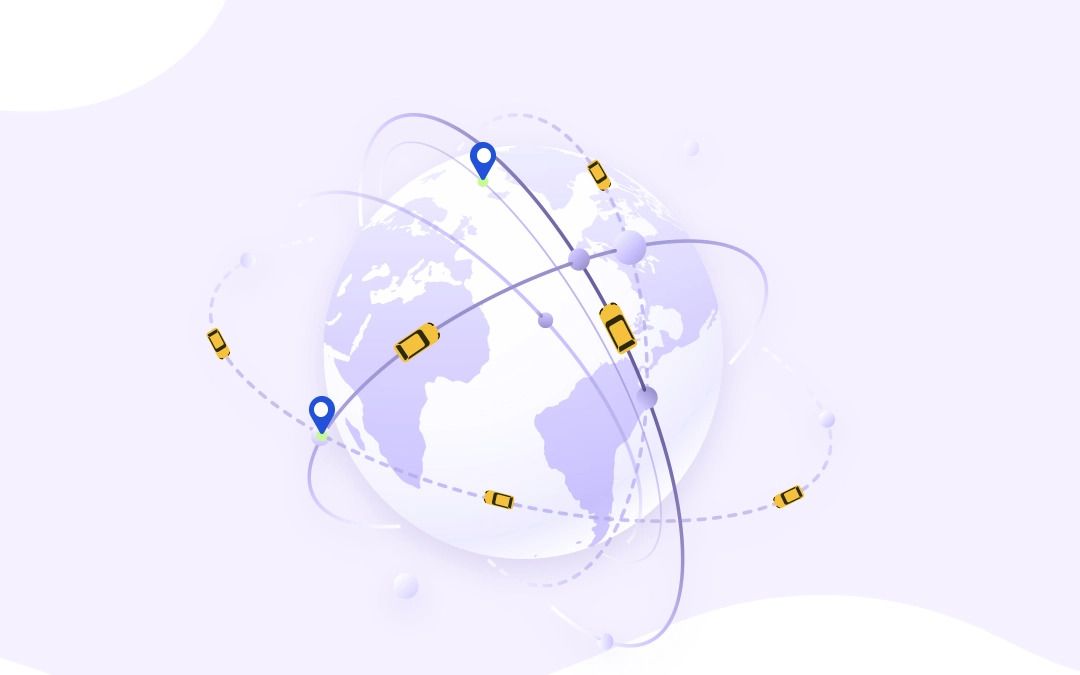 How to launch your taxi business globally with Cabify clone?
Have an idea of starting your online taxi business? But don't have an exact solution to set up your business? Read through this Cabify clone blog to learn more.
Taxi business is on the rise📈! Year by year, the craze for on-demand taxis among the people has reached a whole new level.
It is because of its convenience, instant booking, and hassle-free payment options.
By knowing this fact, many entrepreneurs are trying to start their own on-demand taxi business.
To make this process simple, entrepreneurs choose readymade apps like Cabify clone.
In this article, we're going to see the benefits of using Cabify clone and how you scale your business globally using the best Cabify clone app.
So what is meant by a Cabify clone?
Cabify clone is a unique readymade taxi booking app like Cabify that enables entrepreneurs and small business owners to kickstart their on-demand taxi startup.
How can you start a successful taxi business with the best Cabify clone app?
In this section, we're going to see the exact steps you need to follow to kickstart your taxi business successfully.
Create a business plan
A business plan provides you a clear picture of the business goal and your potential customers.
Creating a strong business plan helps,
Create an effective growth strategy.
Identify the financial needs.
Identify the target market.
Get your fleet prepared
You've created a strong business plan for your taxi business. Now, it's time for you to build your fleet.
If you've enough money to buy a fleet of vehicles, then you can proceed with the process.
Tips to consider while looking for a vehicle,
Select the vehicle that is,
Clean and attractive
Ready to be used as a public taxi
Have no enough money to buy a fleet?
Don't worry! You can start with one car and grow steadily with the profits that you get from the business.
Take care of the legal aspects of the taxi business
For a business to run [legally], you need to get your business license and insurance from the legal entities.
It'll be useful for tax and accountability purposes.
For a taxi business, you need to get vehicle permits and insurance for your fleet.
The next step is the best part that helps in starting an on-demand taxi business.
Creating an on-demand taxi app with the best Cabify clone app
Do you really need a taxi app for your business?
👍I'd say yes.
Here're the benefits of using a taxi app for your business?
You can reach your potential customers easily.
Scalability
Marketing your business is so easy by moving your business online.
You can manage your business from anywhere.
Increased customer retention
Reduced operational costs
But what's the best Cabify clone app in the market right now? I'd suggest Wooberly. We'll see why you should choose Wooberly in the following sections.
Aren't you convinced yet? No worries. We're at your service. Contact our experts who'll guide you through the process of starting your business.
It's okay not to click on the link above. We'll still guide you. Follow along the further steps.
Promote your taxi business
Assume that you have started your online taxi business with the aid of the Cabify clone app.
Now it's time for you to market your taxi business online.
"Ignoring online marketing is like opening a business but not telling anyone."
— KB Marketing Agency.
Promote your business using the digital channels such as,
Website
Social media
Email
Digital advertising
To promote your business website, you can use digital marketing techniques such as Search engine optimization and Search engine marketing.
How to choose the best Cabify clone solution?
With the plethora of clone solutions available in the market, choosing the best is hard.
Here are some tips to ease out the search for you,
Understand what your business needs.
Select the right technology.
Choose the features to be implemented.
Analyze the security of the software
Pick the one which offers 100% source code.
How our Cabify clone app is different from others in the market?
From technology to features, our Cabify clone app is completely different from others.
Here are why we say this,
Our Cabify clone app is built with Flutter.
We offer 100% source code.
Our product is completely flexible to any business size
You can customize our product for any on-demand ideas
Finally, our Cabify clone app supports free white-labeling
Pretty interesting, right?
⏳So, what's stopping you? Check out our product now! Or you can contact us via WhatsApp for a free live demo.
Let us help you create an app like Cabify
---