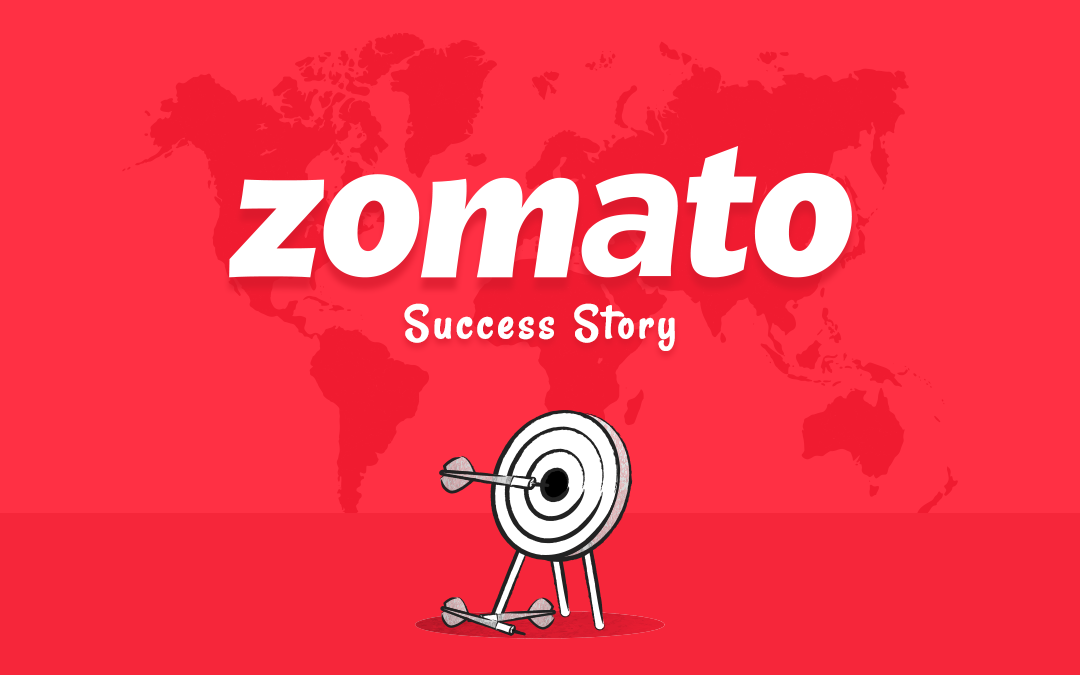 🍕Success story of Zomato - How it inspires entrepreneurs?
Aren't you a little bit or more curious about the success story of Zomato, the online on-demand food delivery startup that is now a corporate giant!?
One of the startups that grew in a short period and understood the needs of their customers is Zomato. Personally, I admire their marketing efforts they are very relatable, and quirky.
Let's get to know Zomato's success story which made them the market leader that they are now! They have revolutionized the on-demand food delivery industry with customer resonance and satisfaction.
In this article, you'll get to know their journey, their acquisitions, the details about their Initial public offering (IPO), and my personal favorite - their marketing strategies.
Let's get going!
🤔How did Zomato start its venture?
They came up with this idea while waiting in a queue during their lunch break to order their food.
Deepinder and Pankaj started a prologue version of Zomato calling it FOODIEBAY in the office of Bain & Company in Delhi.
They launched as a private limited company and designed a website, uploading the scanned copy of the food menu from the food court.
Analyzing the traffic of their website - foodiebay.com, they realized that they hit a jackpot, and the services were extended to Delhi-NCR, then Mumbai, Kolkata, Bangalore (the metropolitan cities).
In November 2010, they expanded their services to PAN India and changed the name to Zomato, and launched a mobile app in the same month and year.
💰How did they acquire their funding?
In December 2010, Sanjeev Bikhchandani, the founder of Naukri.com gave $1 million USD through his company Info Edge India to Zomato and that's how the journey began.
In 2012, Zomato expanded its horizons in Sri Lanka, Dubai, New Zealand, South Africa, UK, and Turkey. They also extended their services to various cities in India.
Then again in 2013 Zomato received $10 million USD from Info Edge India.
In 2020, Zomato got $660 million to expand further which made them a billion-dollar startup.
Recently on July 14th, 2021, they released IPO (Initial public offering) to the public and the basis of allotment was closed on July 22nd, 2021.
📈 Why is Zomato successful?
Let's get to know the 5 reasons how Zomato made it to the top of the corporate chain of authority and power!
They had the first entrant advantage in the Indian market. When people were so used to dining in or get a takeaway, this new online ordering system made the process more convenient.

They had and have a robust business model. In 2015-16 Zomato was facing losses, so they expanded their revenue-generating portal by advertising/ promoting listed restaurants, Zomato Kitchen, subscription program, Zomato Gold, and more.

Deepinder Goyal, the CEO of Zomato has always taken pride in the caliber of his employees. He used to address them as his team rather than employees in the interviews. It created a strong work culture on the grounds of Zomato.

Their strengths include having a constant eye over the competitors. When Swiggy came to power, Zomato gave out crazy offers and value to their customers to retain them. And guess what? It worked.

The continuous inflow of funds is also a plus for Zomato. Investors were very curious and equally interested in being a part of Zomato and its profit. They didn't hesitate to invest in such a growing project - an on-demand food delivery business.
Access our FREE e-book on how to start an on-demand food delivery business
Download here!
📣Interesting marketing strategies of Zomato that made them a success
Nowadays, Zomato is popular for its social media engagement with its witty Twitter comments section and quirky tweets with other brands.
Kudos to the copy team! They are making their workplace more fun by sending their users amazing notifications which makes them a favorite food delivery portal.
When Pokemon Go! was launched, they made this exciting social media post following the minimalism concept.
And check out some of their super relatable and real-time social media minimalist messages!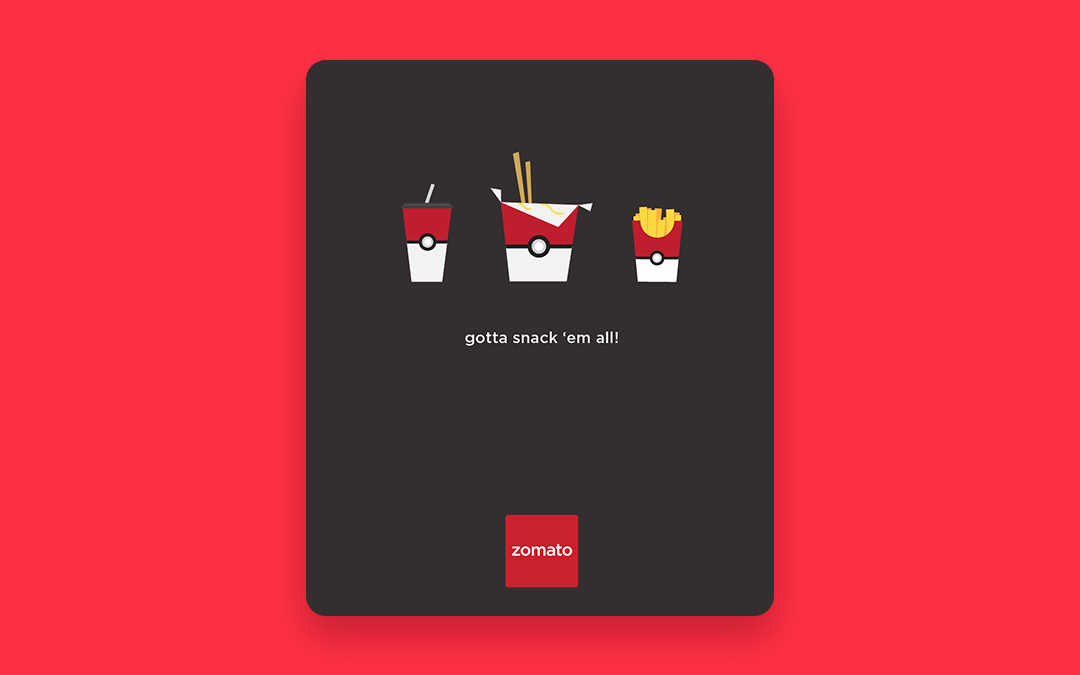 This is when the newly elected President of the USA Donald Trump decided to build a wall separating Mexico!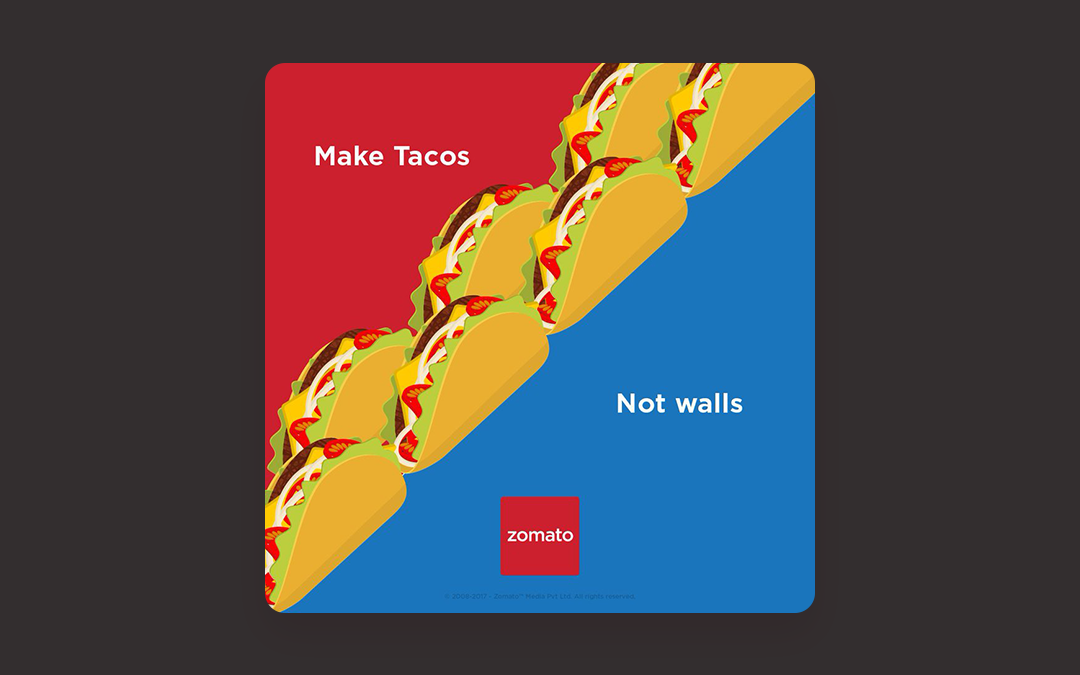 Get another eccentric treat!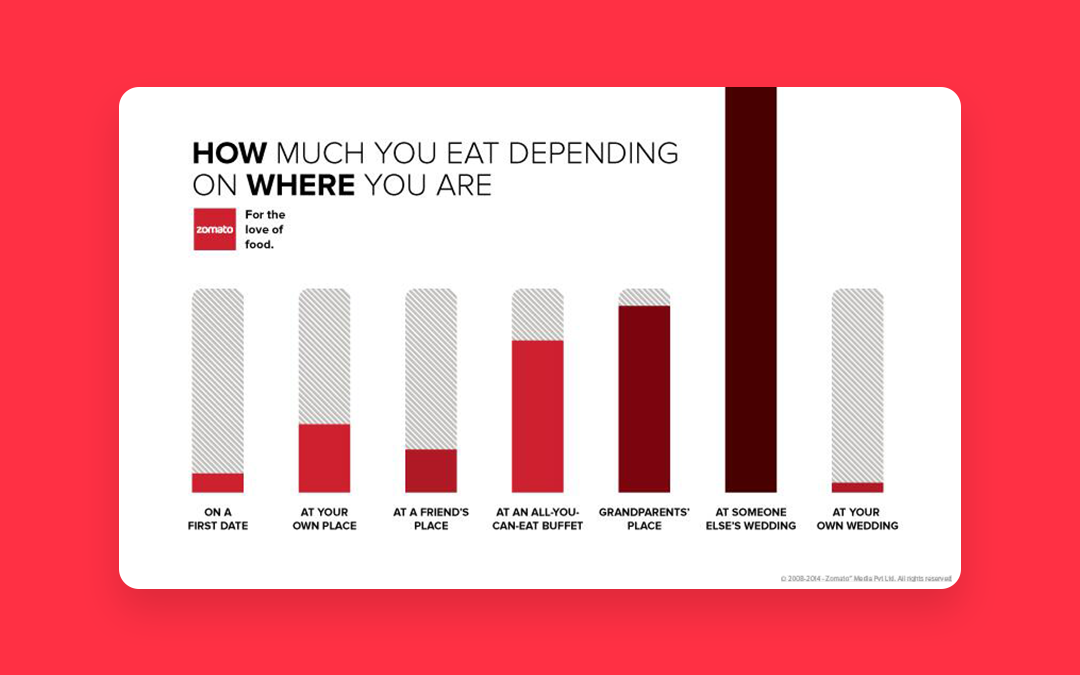 Image source:iide-casestudies
If this doesn't make you love them, then what does?
How easy is starting an on-demand food delivery business like Zomato?
An on-demand food delivery business like Zomato was considered impossible to start once. It needed a hardcore experienced tech team and their extended support to start the business and run it successfully.
But now the process is way simpler and handy even. There are many app development companies that build a ready-made food delivery solution like Zomato to make the business flow efficiently.
One such best one in the market is WooberlyEats, an on-demand food delivery app solution like Zomato - a 100% customizable and scalable app solution (both web & app) built with superior cross-platform technology called Flutter.
We pride ourselves on our timely delivery and our features & functionalities can be personalized to your business needs.
All this excellence at an AFFORDABLE price!
Got questions? We know you do! Just ping us on WhatsApp or drop us an email at [email protected]
FAQ:
1. What is Zomato?
Zomato is a food delivery marketplace app that connects restaurants, delivery partners, and eaters.
2. What's the current market share of Zomato?
Zomato has a market share of 45% in the food delivery service business all over the world.
3. Who's the founder of Zomato?
The founders of Zomato are Deepinder Goyal (CEO) and Gaurav Gupta (COO).
4. Where's the Zomato headquarters located?
The headquarters of Zomato is located in Gurugram, Haryana, India.
5. How does Zomato make money?
Zomato charges commission from the restaurant owners and also earns through the advertisement revenue. The delivery charges paid and the tips by the users are transferred to the delivery partners.
6. Is Zomato listed in the stock market?
Yes. As of July 14th, 2021 - Zomato is listed on the National Stock Exchange. Their IPO started on July 14th and closed on July 16th.
7. What is the business and revenue model of Zomato?
The business model of Zomato is to connect the eaters, restaurant owners, and delivery partners under one roof.
There are multiple revenue streams such as commission from eaters for food delivery, restaurants pay Zomato to advertise them, subscription programs, Zomato Kitchen (infrastructure services for restaurants), and Zomato Gold (premium subscription program).
---