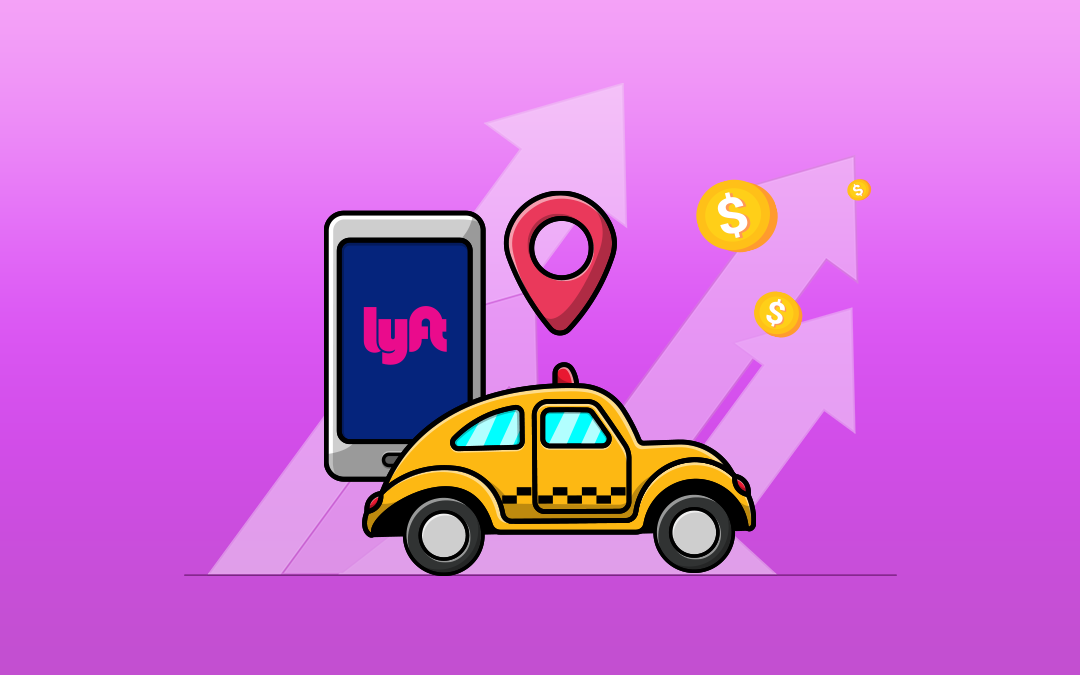 How to scale up your taxi business revenue with Lyft Clone?
Want to generate higher revenue in your taxi business? Check out this guide to scale up your taxi business with Lyft Clone.
The booming of online taxi booking apps is increasing a lot day by day. Popular taxi booking apps such as Uber, Ola, Lyft, Gett and many others are offering amazing taxi booking services. Nowadays customers are more into digital and prefer instant solutions to get things done.
According to the reports, the online taxi business market is expected to reach $230 billion in the upcoming years. Realtime tracking features, location-based deals and discounts makes it easy for the riders to book a taxi online and they can access the different categories of vehicles for their daily transportation needs.
Lyft clone development is a win-win solution for the entrepreneurs as well as the drivers. These online cab booking apps are considered as a major boost for most of the taxi owners.
If you are already running a taxi business and want to grow using Lyft like clone app solutions we suggest you get help from the right technology partner. Since there are several online taxi booking apps available in the market, we suggest you clone the app as it comes with many features.
Why Do Taxi Businesses Need an App like Lyft?
We should agree that online taxi booking apps have made life easier for busy people and thus it resulted in an increase of lyft like app development. This has opened up many opportunities for small owners improving sales and company growth along with these benefits,
Boost's business visibility
Customer Engagement
Foster customer loyalty
Main Features that are needed for developing a Lyft clone for customers
Rider App Features
Registration: It is a one step process where the rider uses his/her mobile number to register with the app.
Multiple categories: Riders will be given multiple categories of vehicles to choose from. They can choose the vehicle which is suitable for them.
Fare estimation: An approximate estimate of the fare will be shown once the ride is booked.
Secure payment options: There are three payment modes such as Cash,Wallet and Debit/Credit card. Also a Wallet option is available where the customer has to add money to the wallet whenever required.
Scheduled booking: Riders have the option to schedule rides by mentioning the date and time.
Driver App Features
Booking visibility: Drivers must have a record of the current bookings and past bookings with an easy to understand dashboard.
Payout method: Drivers must have an option to add their debit and credit card details. Also must have an option to set one as a default.
Earnings report: Drivers can track their weekly and monthly earnings.
Dynamic routing: This feature enables the driver to know the shortest route possible to the drop location and also the estimated time of arrival and approximate fare will be calculated.
Push notification: Drivers should receive push notifications for each action taken by the rider and also any new instructions sent by the admin must also be received.
Admin panel features
Manage users: Admin should have the option to see the list of users, their contact information and other details.
Manage Drivers: Admin should have the option to see the list of users, their contact information and other details.
Manage promo codes: Admins must know the demand and allocate discounts and coupon codes if necessary. He can enable and disable the coupon codes if necessary.
Auto-payout: Payouts must be done automatically in order to reduce the time for admin.
Geo-fencing: This helps the admin to narrow down the users into a particular region.
Manual Dispatcher: Admin should have an option to book and schedule ride for riders using the Admin Panel.
Tracking: Admin should have an option to track the Riders and Drivers and also the bookings.
Content Management : Admin should be able to manage the contents that are to be updated in the platform.
If you are looking for a Lyft clone with all the features please take a look at our ready made solution that is called Wooberly.
The app that is going to talk about is Wooberly that can help you with all the needs for starting a taxi business.
What makes Wooberly so special ?
Wooberly has all the features that are mentioned above and also has some additional features like
Multiple language and Currency : The Apps and Web panel can be customizable into multiple languages and also supports multiple currencies.
SOS Assistance: Riders will have an option to add an emergency contact.
Precaution Notification: With the arrival of pandemic riders will be given a precaution notification before starting the ride.
Wooberly offers Single and Multi-Domain license
Want to know more about Wooberly?
Wooberly is also a white label solution which helps you with rebranding and you can launch the platform into the market with your own logo and designs.
Want to contact us ? Drop an email to [email protected] or ping us on WhatsApp.
Conclusional thoughts :
We have seen the major points that would be helpful in scaling up the taxi business. Being unique and capturing a huge range of customers are the most essential way to increase the revenue of the taxi business using lyft clone.
Disclaimer : The term 'Lyft' is only used for marketing purposes, and we are not associated with the company in any form. The source code and design of our products are fully owned by us. We do not indulge in using copyrighted materials.
Create your Taxi Booking App with us!
---