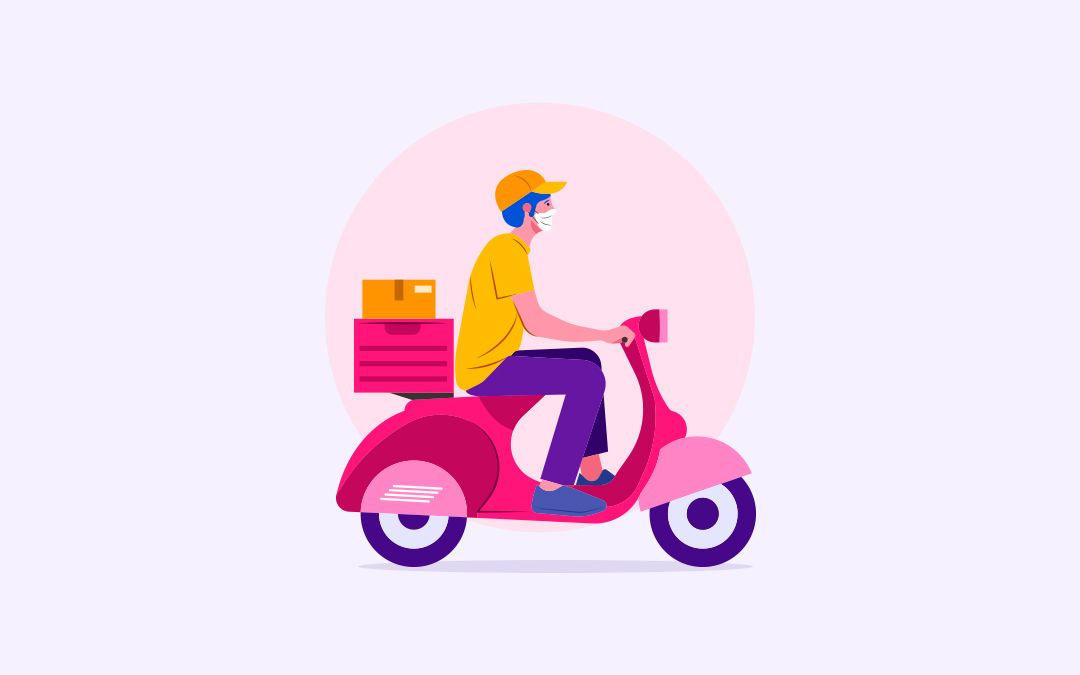 Rappi clone – Begin your on-demand delivery business with the impeccable solution
Are you ready to start your on-demand delivery business with Rappi clone? This blog will assist you in gathering insights before starting your business.
Are you excited to start your delivery business like Rappi? Do you know what Rappi is about?
Rappi is one of the fastest-growing delivery companies founded in the year 2015 by Simon Borrero, Sebastian Mejia, and Felipe Villamarin. It can be found in nine countries and over 200 cities.
If you're curious about starting an on-demand delivery business, then it would be easy with a robust Rappi clone which is a booming trend in the current market.
Interesting, right?
If you're willing to learn more about Rappi Clone, continue reading!
This post will guide you on:
Why investing in on-demand delivery businesses is beneficial?
What Rappi clone is all about?
How does the Rappi clone work?
Types of delivery business that you can start using Rappi clone
What are the must-have features of the Rappi clone
The revenue model
And a bonus point [A solution to your finding!]
Why should you invest in Rappi like on-demand delivery businesses?
The on-demand delivery industry has become the next big thing and rising trend 📈in today's technologically advanced generation.
There are several benefits to investing in an on-demand delivery business like Rappi.
Let me clarify the main reasons for this.
Due to its high demand
Sustainability
Requires a lower investment
Sustainable business and revenue model
What is the Rappi clone?
Rappi clone is a fully customizable and ready-to-use solution that enables entrepreneurs to quickly launch any kind of on-demand delivery business.
It comes with a multitude of stunning features and also functionality that allow you to manage all aspects of your entire delivery business operations.
How does the rappi clone work?
Customers log in to the platform using their current login credentials.
Browse for items and add them to their carts.
Choose their preferred method of payment and place their order.
The store receives the notification of the order and begins the process of preparing the items for delivery.
Once the items get ready, the delivery partner arrives at the store to pick up and deliver the order to the customers
Customers and delivery partners will rate and also review their experience after a successful delivery.
Types of delivery services available using Rappi clone
The Rappi clone solution includes a various on-demand business ideas such as,
Food delivery service
Fuel delivery service
Stationary delivery service
Pharmacy delivery service
Marijuana delivery service
Alcohol delivery service
Courier delivery service
Bottled water delivery service
Flower delivery service
Stationery delivery service
Features to be included
1. Simple registration:
The most important aspect of any application is the ability to register quickly and conveniently using their phone number or social media accounts.
2. Status:
By using a toggle button, delivery partners can change their status from online to offline based on their availability.
3. Multiple payment options:
Customers can pay with a variety of methods, including credit cards, cash, and wallets.
4. Order tracking:
Customers may track their ongoing orders as well as the exact location of the delivery partner before the order is delivered successfully to their location.
5. Add payouts:
Delivery partners can add as many payouts as they choose, and any of the payout methods can be set as the default. Earnings will be transferred to the default payment options automatically.
6. Earnings report:
Delivery partner can view their earning reports based on day, week, or monthly.
7. Contactless Delivery:
Customers will be able to choose from a variety of delivery options. The delivery options include Leave at door, Meet at door, and pick up outside are all delivery options.
8. Saved location:
The customers can save their both home and also work addresses to get their order faster to their preferred location.
9. Auto-payout:
The auto payout option allows the platform to send payment to the delivery partner and the store automatically. If a customer files a complaint, the platform holds the payment.
10. Manage service fee:
The service fee collected from customers, stores, and delivery partners will be managed by the admin. The fee will be either a flat fee or a distance-based fee.
How does a Rappi clone generate revenue?
The platform owner receives a commission fee for every transaction that takes place on the platform. The customers, delivery partner, and store will all be charged the fee.
The fee might be either a flat fee or a distance-based fee.
Ready to start your on-demand delivery businesses with the best ever Rappi clone?
If you are looking for the perfect Rappi clone solution, then WooberlyEats might be the right choice for you.
WooberlyEats is the ready-to-use, customizable solution that enables entrepreneurs and small businesses to start their delivery businesses for a low initial investment.
Reasons that might convince you to choose WooberlyEats:
Using the most up-to-date software and technologies
Instant chat or email support is available
Offering scalable and reliable Android and iOS applications
Affordable price levels
On-time delivery of high-quality products
Conclusion:
Hope you might come across all the required details that you should know before starting your own on-demand delivery business.
So, if you're considering joining this market and want to start an on-demand delivery business, then you ought to contact our support team via [email protected] or WhatsApp.
Let us help you create an app like Rappi
---