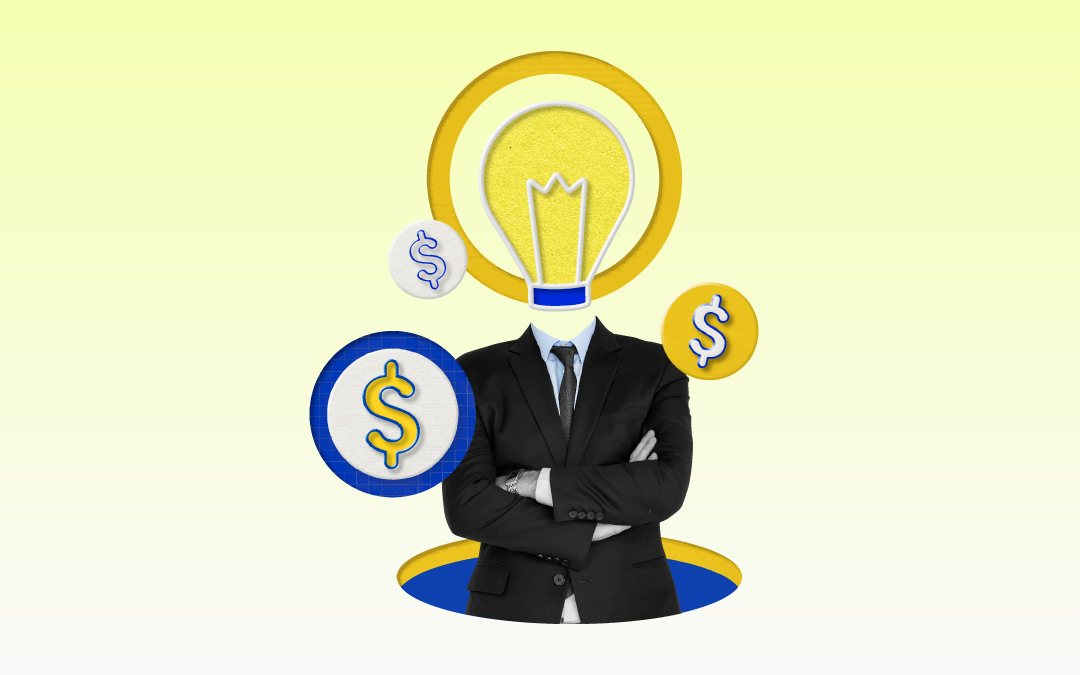 15 Exciting online business ideas exclusively for millennial entrepreneurs [2023]
Millennials make the best entrepreneurs. How so? They are adaptable and innovative. Are you one such millennial who wants to start your business? Look out for these amazing 15 online business ideas just for you!
Are you a millennial seeking a great online business opportunity to put your skills to the test?
Well, this could be a place for you to know 15 online business ideas that are revolutionizing the respective industries.
All you have to do now is browse through, pick a concept, and conduct some additional research to turn your idea into a perfect business plan.
Now, let's jump into knowing these wonderful ideas and make one of them your potential startup plan, shall we?
Top 15 startup ideas to try out as a millennial entrepreneur in 2023
Though launching an online startup has become quite common now, it is important to understand the products or services that interest you and your target audience.
It's time to unleash some of the best online business ideas in the market for aspiring millennial entrepreneurs!
1. Daycare services
Do you know how many working parents would love to have a "creche" in their office? Sadly not all office environments are baby-friendly.
For people like them, you can start an online daycare business, where you connect working parents and well-trained professionals to take care of their children.
You can charge a commission and make profits. All you have to concentrate on is to have safe nannies listed on your platform and receive amazing ratings and reviews from parents to keep your startup going!
2. Pet sitting services
Pets are more like children to some people. Pet lovers feel terrible leaving their pets alone while on a work trip or a vacation.
This opportunity can be well utilized to start an online petting sitting service where you connect pet owners and people who want to take care of pets for making some extra side cash.
3. Food delivery services
How exhausting is it to go get dinner after a long day at work? Or you just love to have some dessert at 11.30 pm?
Food delivery businesses can satiate the appetites of these hardworking people!
Connect various restaurants, delivery partners, and foodies in and around the location of your preference using your marketplace platform online.
You can also sell homemade food items online as it has a huge demand in the market.
😋
We got just the right kind of ready-made food delivery software for you -
WooberlyEats
, an UberEats clone solution.
4. Property Management
Know friends, family, and neighbors who own more than one property?
Launch a rental marketplace platform for people like them to rent out their properties on your platform and voila - you got a potential business idea in your hands.
Slowly you can expand it and allow various property owners to list their property on your marketplace and make a ton of money!
Check out this seamless vacation rental software to build your vacation rental business!
5. Online home tutoring services
Recreate the magic of a classroom setup to kids by starting an online tutoring class. This is one of the hottest business prospects since 2019 after COVID took over the world.
You can connect highly skilled teachers and students using your platform and make learning more fun!
6. Online decluttering services
People hate cluttered homes, and they don't have time to keep them clean and organized.
And they love getting things done using third-party service providers.
It is a great business opportunity for millennial entrepreneurs like you.
You can create job opportunities for maids who are looking for work and connect them with people who need their services.
You can create an online cleaning services app to manage your business.
7. Online taxi booking services
The craze for localized online taxi startups is still there because of the monopoly of Uber.
Launching your own app-based taxi service in your local market with competitive pricing and marketing strategies would help you survive.
You and the drivers may both profit by providing customers with exciting online taxi booking services.
Learn more about our Uber clone - Wooberly which will help launch your online taxi services without any difficulty!
8. Vehicle rental services
Are you from a highly touristy spot? You hit the jackpot with this super cool online business idea.
Tourists and travelers love to check out places that are not listed in the must-visit pointers given by Google. They like to explore places on their own. Having a car or a bike can help them wander in leisure.
Start an online vehicle rental marketplace business to help them rent vehicles of their own choice.
9. Medicine delivery services
Getting medicines delivered to the doorstep could save so much time and energy, which means your target audience doesn't have to wait in line for hours.
You can give your customers the opportunity to order medicines and supplements through your medicine delivery marketplace online.
Your customers can search for the medicines and supplements they need and order the same using their mobile application.
Check out the readymade medicine delivery solutions available in the market to create a delivery app for your business.
10. Freelancer hire for services
Gig workers have the largest market now since people are upskilling themselves remotely and would also love to provide services from their own location.
Imagine you own an online freelancer marketplace that connects freelancers from various domains of services such as website development, content and copywriting, graphic designing, managing social media handles, and more.
This is a great way to win the market and make super exciting profits!
Check out Pepper content for inspiration.
11. Grocery delivery services
Picking groceries from the store could be tiring with the hectic schedule of people. Getting them delivered could be so much easier.
Start an app-based grocery delivery business that will connect the customers, the grocery owners, and the delivery partners who deliver the groceries to the customer's home or work location.
Have you heard about Gorillas, an on-demand grocery delivery app that has a 10 minutes delivery USP!
Yeah, you saw that right? Grocery delivery is under 10 minutes!
Interested in creating a platform like Gorillas? Check out this online grocery delivery script - WooberlyGrocery!
12. Online space rental service
Are you from a location where there are a lot of spaces up for rent but no proper platform to collaborate all these properties?
If that's the case, starting an online space rental business can attract a lot of traction to your business.
Launch an online space rental platform by purchasing a dexterous space rental solution that can be customized according to your needs and you are good to go.
Check out Peerspace, an online marketplace for renting spaces for inspiration.
13. Online course creator
Since remote learning has become a thing now, millennials who love to teach can create online courses and launch for their target market.
This pandemic has been very well utilized by the service industry to make exceptional growth in the online learning market.
There are so many websites coming up with exciting courses that could benefit the learning community, who are looking for a job, career change, school kids who are working hard to crack entrance exams to get into better colleges, and more.
So my question is, why not start a learning curriculum for kids, teens, and adults like DIY courses on let's say marketing, personal finance, etc?
Think about it!
14. Handyman services
Getting the house repaired is a hectic job, and many handyman service people are looking for jobs. Where do I come in all of this? - you could ask.
You could launch an online handyman services platform that'll help the customers and the handyman service people to connect under one platform.
Both you and the handyman service people can make some extra cash. And you can make your customers happy by providing a quality service.
15. Social media management
Managing social media could be a full-time task. You'll know if you have any social media managers as your friends.
You can't go out to dinner or a party with them in peace 😜. Everything and everywhere they see is content.
There are many freelancers who know the trick and would help you achieve the same. And hey! This could be an online business idea as well.
Starting a digital marketing company that gives out exclusive services for clients, not with full-time hires but with enthusiastic freelancers, who are interested in working in various industries.
Now, that's something to think about!
Conclusion
These are some of the exciting business ideas for millennial entrepreneurs like you. Understand the needs of your customers and act immediately, since all these startup ideas could be launched online.
An entrepreneur is expected to be more futuristic with your plans and proceedings. With an online marketplace, you can't be any more forward-thinking than that.
Let's make providing products and services more fun by owning an online marketplace this year!
Ideate with your heart and let's make it happen!
---