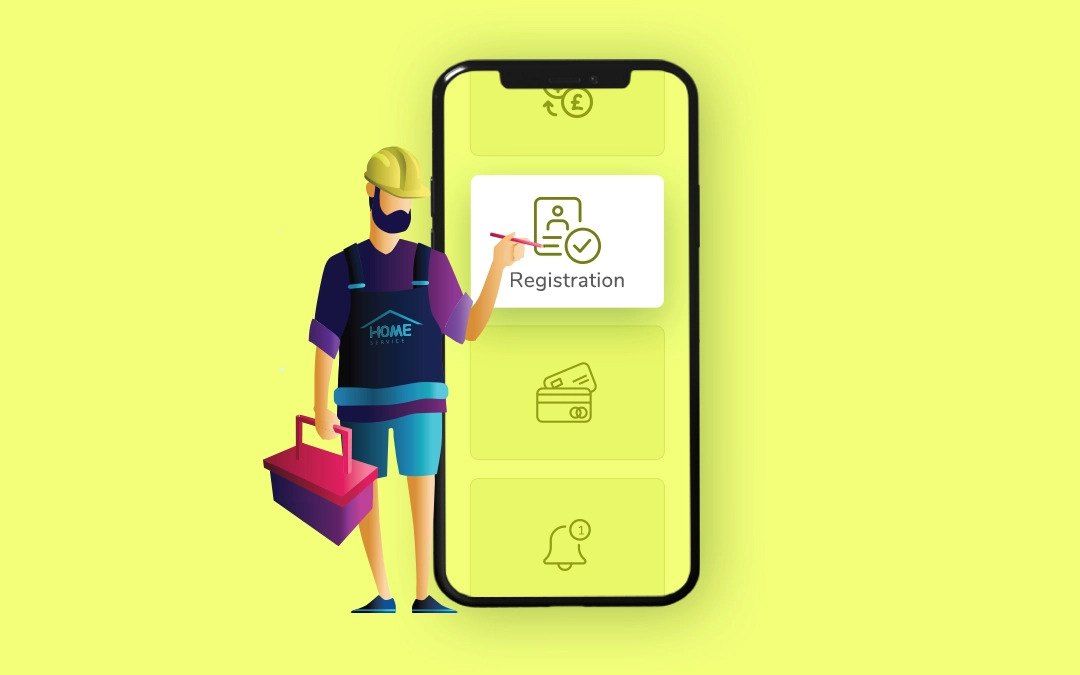 Must-have Features to build an on-demand home services app
Do you have a business plan for home services? Want to run it online? Read through to know more about on-demand home services app development!
"Do you find yourself in a position where you have to fix all that is broken in your home? Would you rather have someone do this job for you?"
Home-service Start-ups Alert!
These are the questions that you should be asking yourself when you are planning an on-demand home services app development from scratch.
Why do you ask? That's when you'll know exactly what your end users want and for you to work on your app features and benefits accordingly and give a makeover as an on-demand home services app.
Look-alike services that encompass within on-demand home services app
Deep cleaning services.
Plumbing services.
Laundry services.
Electrical services.
Packers and movers.
Pest control.
Carpenters.
Electronics installation services and many more.
These services are the few that popped right into my head, but you might have a plan and would like to take it forward. Before that, you have to know why to get an on-demand app for household works that you are going to provide for your end-users.
💣 Look out! You are going to get bombarded with reasons as to why you should be getting this.
Why develop an on-demand home service app business?
Long gone are the days you remember your neighbor's phone number to help you with building a swing set for your kids. With advanced technology and ease of making things work, everything is just a tap on your phone. And the rest is all the magic that people remember.
A few points to look into creating on-demand home service app
It's all about convenience. With people having busier schedules than television programs, they want something easy and convenient. Just a click away!
It saves so much of your operational cost as you'll be just administering the operations of your end-users and also shh..! You'll be operating at a lesser cost than traditional service providers.
Easy payment options – your users can have multiple payment options than just having to pay you in cash and the earnings flow is automated. Therefore, you just have to monitor as and when you feel the need.
Let's be honest. It saves so much time and you can concentrate on feedback about your Uber-like home services than being on the field.
An overview of the features
Let's get to know the features that are already in existence and how to exploit those resources to the fullest!
Service provider app
Registration
Your service provider just has to install the app and register by giving his/her phone number and a One-Time Password is generated – let's say using an SMS gateway called Twilio.
Now, that's simple and doesn't involve a lot of complicated procedures. The registration process could be the same for the customer as well.
💡Protip: Don't try to collect too much data when your end-user is trying to figure you out. The process of registration has to be in the flow – "easy and non-frustrating".
Payout method
The service providers could include their multiple debit/credit card details and could set one as default to receive their stipulated payout amount. They will be receiving their payouts in the default set payout account.
Multiple languages and currencies
In the way of embracing users of diversity, offering multiple languages and currencies is a way to make your consumers feel welcomed. And guess what? Folks from Arab nations! There is RTL (Right to Left) language support just for you!
Booking visibility
The service providers must be able to have a track record of their current and past bookings with a help of a simple dashboard. Therefore, they can click on the bookings to know extensive details regarding the booking.
Push notification
The service provider must be receiving a push notification for each action taken by the customer and also any intimation that the admin will be providing.
Cancellation reasons
There is a list of cancellation reasons uploaded by the admin which can be used by the service provider if at all he/she plans on canceling the booking.
Earnings report
The service provider must be able to track their weekly earnings and the total earnings as and when they begin to use the app.
Customer app features
Multiple categories
The customer must be able to view all the services that are registered within the app. So they can choose their needs.
Fare estimation
An approximate fare estimate could be added in the app so that the customer will be able to know if the service fits into his/her budget and whether it is worth their money. The pay split-up could be added for the customer to get a clear picture.
Secure payment options
The customer must be assured that their money is reaching the stakeholders involved. There could be three payment options: Cash, Wallet, and bank account payments.
The customer could add money in the wallet as and when required using their card details. The card payments can be directed via a payment gateway for instance: Stripe Connect (A 3D secure payment gateway).
Scheduled booking
What if your customers can schedule their bookings well in advance? It makes everything so much better for your end-users as they'll be able to pick a date and time to their convenience.
Admin panel features
Finally, let's dive into what you should be controlling when it comes to overall operations.
Manage users
You must be able to take a look at who and what about both your end-users (service provider & availer). That way you can oversee the businesses and people that come in contact with your marketplace.
Geo-fencing
This is an interesting feature that you could include in your home service marketplace platform. It could be used to narrow down the end-users to a specific location (circumference) and expand as and when you see fit.
Manage promo codes
As the Uber for home services works on connecting services and people, you must be able to understand the demand and supply which will help you to set a certain level of discount to boost both the platform and services.
Auto-payout
An automatic payout system will enhance the performance of your marketplace. You can manually hold payouts and pay-off refunds if at all it was necessary. If the system is automated, it could give you an edge.
Want your own home services marketplace with all these features and much more according to your needs under one roof?
Check out WooberlyHandyman, a 100% customizable marketplace just for you!
Need Assistance? Drop a line at [email protected]
Build your on-demand homeservices app with us