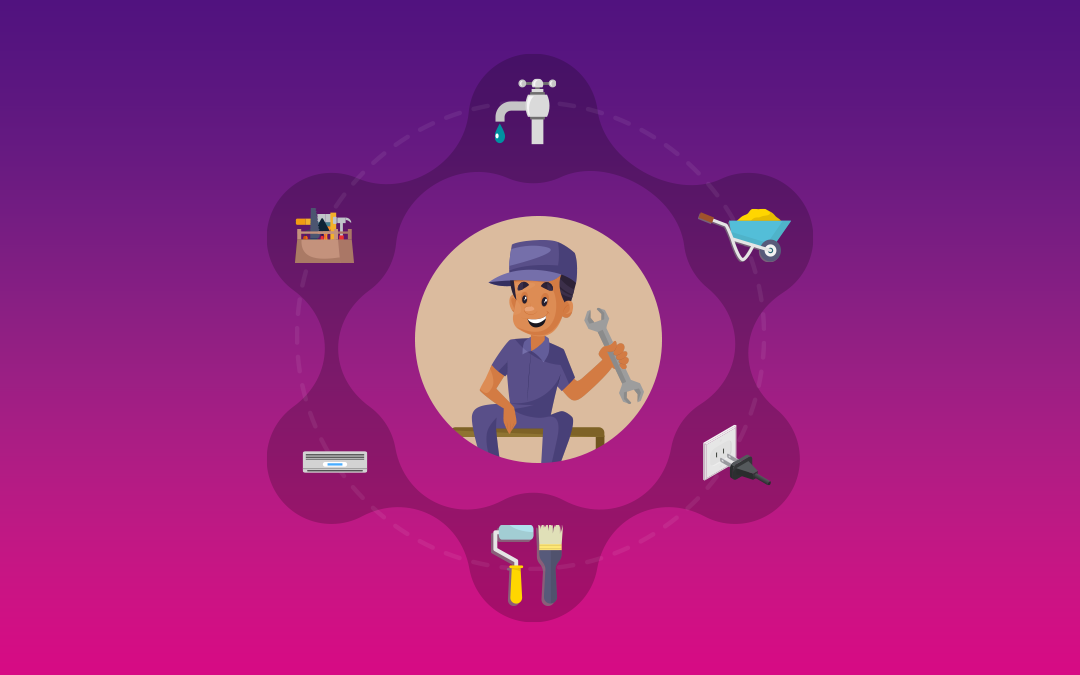 14 Must Include service categories in your Handyman business
In recent years, the Handyman industry has shown great potential, in this blog, I discuss the 14 must-have Handyman services to include.
There is a lot of service category available in the Handyman industry. But while starting your Handyman business, you are often clouded with these doubts 🤔
What service category to include?
You were nowhere but at the right place.
Recent statistics show that the home service market in the United States generates $105.55 billion per year.
While the handyman industry is in surge mode, It's most important to include the popular service category in your Handyman business.
Find out what?
I have come up with answers.
After a long investigation, I hand-picked some service categories and will elaborate on how important they are to include.
So, join me!
Most popular service category to include!
Plumbing
Plumbing is the most common service category.
Today we are well-equipped with homes, therefore plumbing turned out to be essential.
It involves installation, repair, and maintaining the plumbing system and fixtures. Whether it's a minor or a major issue, a skilled Handyman can get the job done right the first time.
Drywall installation
Drywall is a construction material that is used to fit walls and ceilings. However, it is known by different names, such as sheetrock, wallboard, and poster board.
But before the ages, people were most accustomed to plaster walls, despite its inefficient process.
Drywall is a popular, convenient, and long-lasting building material.
Due to its simplicity, people have shifted to drywall. Yet it's the most crucial service to add.
Furniture assembly
It's kind of stiff when it comes to assembling furniture, and people would rather hire a professional than do it themselves. It is the process of putting together various components, fabrics, and materials to create finished furniture. Moving massive amounts of wood and material also prompts all-out manpower.
A/C repairs
Over 84% of homes in the United States are installed with a/c. It demonstrates that the US holds a large number of shares. Furthermore, people are more accustomed to air conditioning and will most likely require its service.
Probably, the aluminum fins in the air conditioner would easily bend and can block the airflow. It's quite common. Not only do your fins require regular maintenance, but so do your coils and filters.
Consider air conditioner repair in your service category.
Electrical
Electricity plays an important role in how the house works, but fixing the electrical work requires extreme caution and is more complicated than most people realize.
It includes replacing a lightbulb, installing light or ceiling fans, and possibly installing home security cameras, among other things. It is essential for house owners and Handyman businesses to include.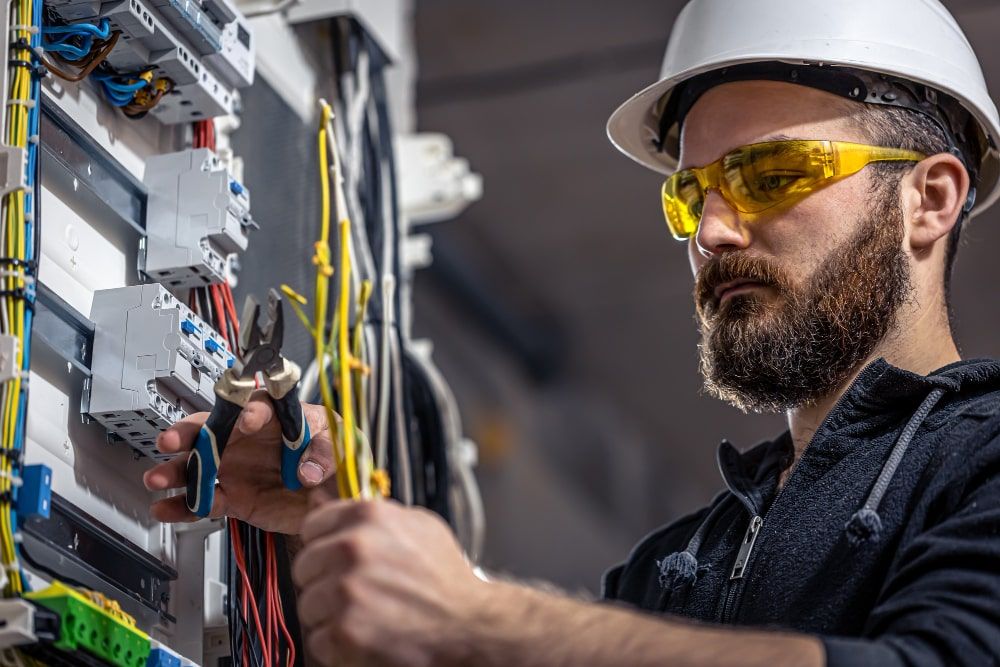 Carpentry
It almost felt like nothing without the touch of carpentry in homes, churches, and offices. Carpentry is a skilled trade that involves the creation, and repair of wood & other materials. Woods can help to improve the aesthetics of a space. As a result, carpenters are in demand.
Window installation and repairs
The demand for window installation can base on many factors like the local housing market, climate, and overall economic condition.
The steps involve changing the new window or repairing an existing one. It is not a cakewalk for anyone. It had to be handled by a professional.
Moreover, the technicians measure the opening to ensure that the window would fit properly. And then will go on to install a new window. The process would be a bit more complicated than we think.
Baby proofing
Baby Proofing is an act of creating a safer place for infants or newborn babies. Installing a safety gate, and window guards, and doing much more to prevent children from vicious events all come under Baby Proofing.
And the charge of service would cost around $100 to $300 except for material costs.
Tilings
Tiles are a long-lasting and beautiful flooring option that complements any decor. Since it's not waterproof, it requires regular maintenance and repairs.
Tiling service involves installing a new one or repairing an existing one. It can be a complex and time-consuming task, so it needs to be done by a professional.
Want to develop your Handyman app?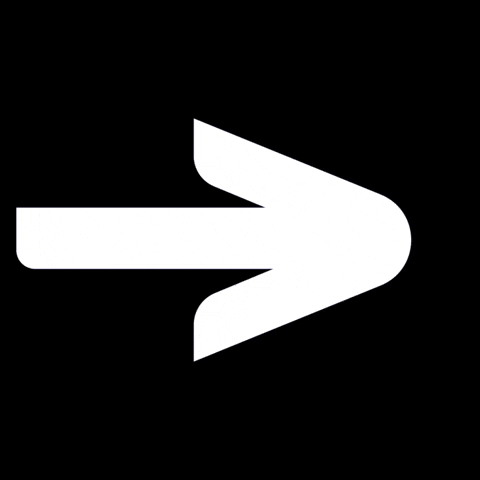 Book a Free Demo
Painting
The demand for painting depends on the housing market, the availability of skilled labor, and economic conditions. The demand rises in a strong housing market, as house owners would like to invest in their property due to its benefits.
If your Handyman business is somewhere near a strong housing market. Then the demand for service would probably grow steadily.
Yard maintenance
More than lawn mowing, there is plenty to maintain the yard. It includes raking, cleaning up debris, pulling up dead annuals, fertilizing the land & much more. And this is impossible to do all this work singlehandedly. So, be right there to add this to your service.
Gutters
It is the most common and crucial part of home exteriors. While the house owners prefer not to do it all by themselves.
The task can be complex and demands following safety precautions. Thus it's worth including the service category.
Appliance installation
Installation of refrigerators, washing machines, dishwashers, and whatnot, everything comes under here. It involves setting up and installing a new appliance in the home or anywhere.
The job here is to clear the area where the appliance would equip and to ensure that the parts are present while unboxing.
Huge process, right?
Sure, one of the most demanding service categories to include.
Snow Removal
Removing snow from the sidewalk, driveways, and whatnot, all comes under snow removal.
A Handyman who clears snowfall may use various tools and techniques to remove it from the surfaces. Snowblowers and salt spreaders were among the equipment.
Furthermore, the Handyman is also responsible for salting the surface to prevent ice from forming. If your business somewhere locates in a snowy area, you can take hold of this opportunity.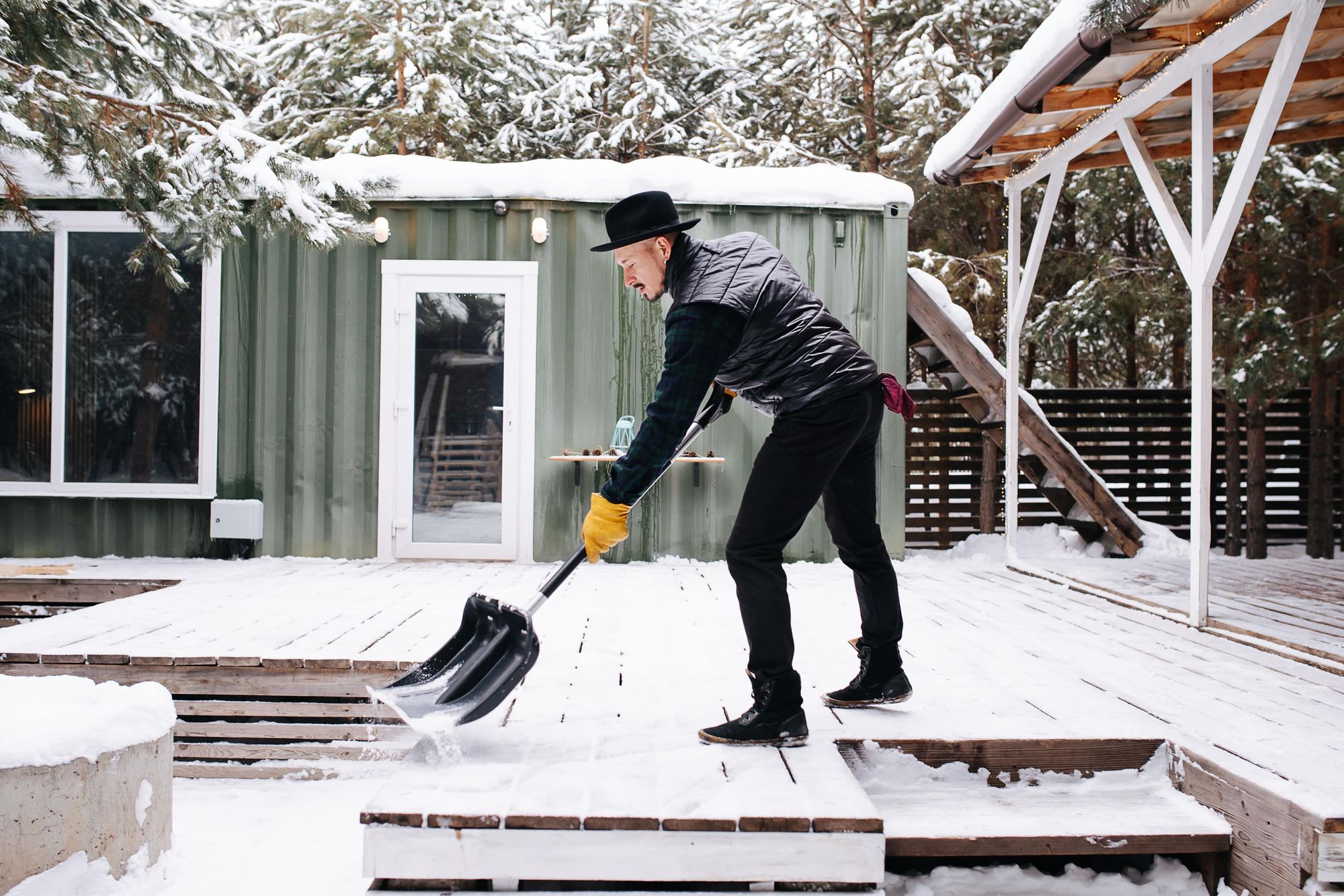 End note
We have come to the end note, and I hope you will make sure to include all these service categories in your Handyman business.
These service categories are a diverse mix of tasks that range from simple repairs to complex renovations. Whether installing a new door or clearing the snowfall, most of the service demands the work of professionals. And demands you (the business owner) to add.
So, be there whenever your users need assistance.
I hope you will get a clean background on which service category to include.
Besides that, if you are planning to develop the Handyman app. Then your timing was so perfect!
Our product WooberlyHandyman is a cost-effective solution and is 100% customizable to the market demands.
Additionally, we help you launch your app within a quick timeframe at no cost.
So, don't look for a second option, we are right here to assist you.
See you all in another one 😇
Develop your Handyman App with us!
---