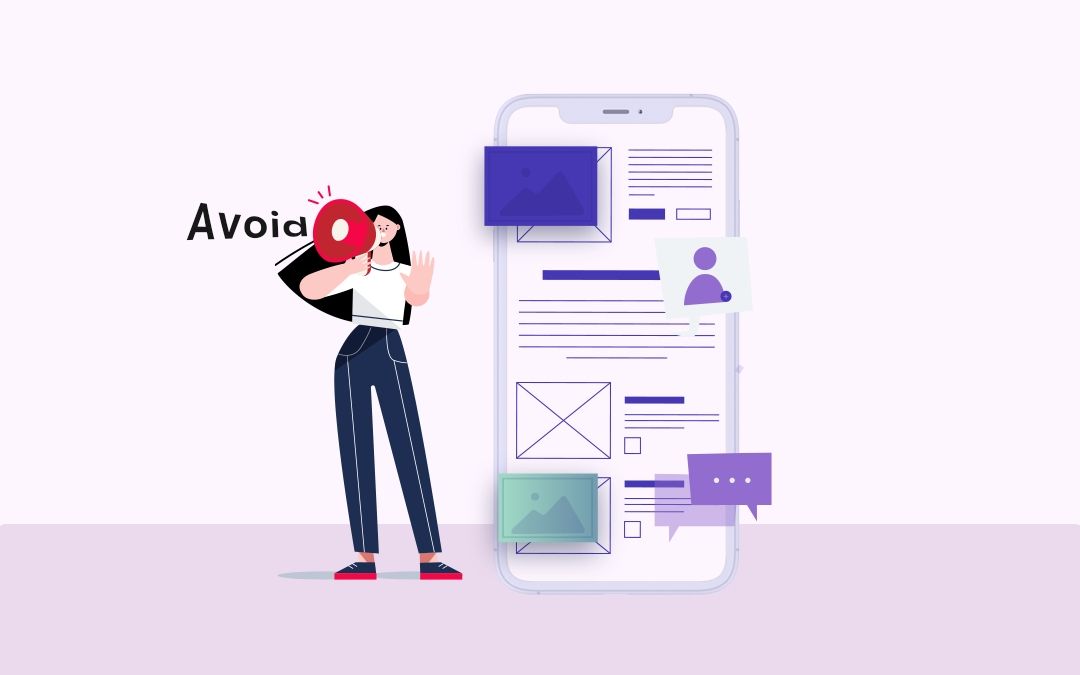 5 Common mobile app development mistakes to avoid as an entrepreneur
No one is perfect! This blog is a chance for you to learn & unlearn the common mistakes made during mobile app development.
Any businessman's priority nowadays is to build an online presence. For that, the first step to take is to develop an app that could boost your business prospects.
When it comes to developing an app, many entrepreneurs make the mistake of missing out on certain things. But those happen to be very crucial for any app-based business operation.
In this article, we'll come across how app users are increasing every day, and how beneficial it is to have a mobile app for your business nowadays.
We have also disclosed a few common but often overlooked matters while building an app for your business.
How are mobile apps users increasing day by day?
We all know that mobile apps have been playing a vital role in all our lives. From planning to managing, to educate ourselves, and even entertain us, apps have been an integral part and will continue to be so.
According to Statista, there are more than 3 million mobile apps available in the Play Store and the App Store currently.
And the projection shows that around 196 billion apps have been downloaded from the Play Store in the year 2021 and still counting.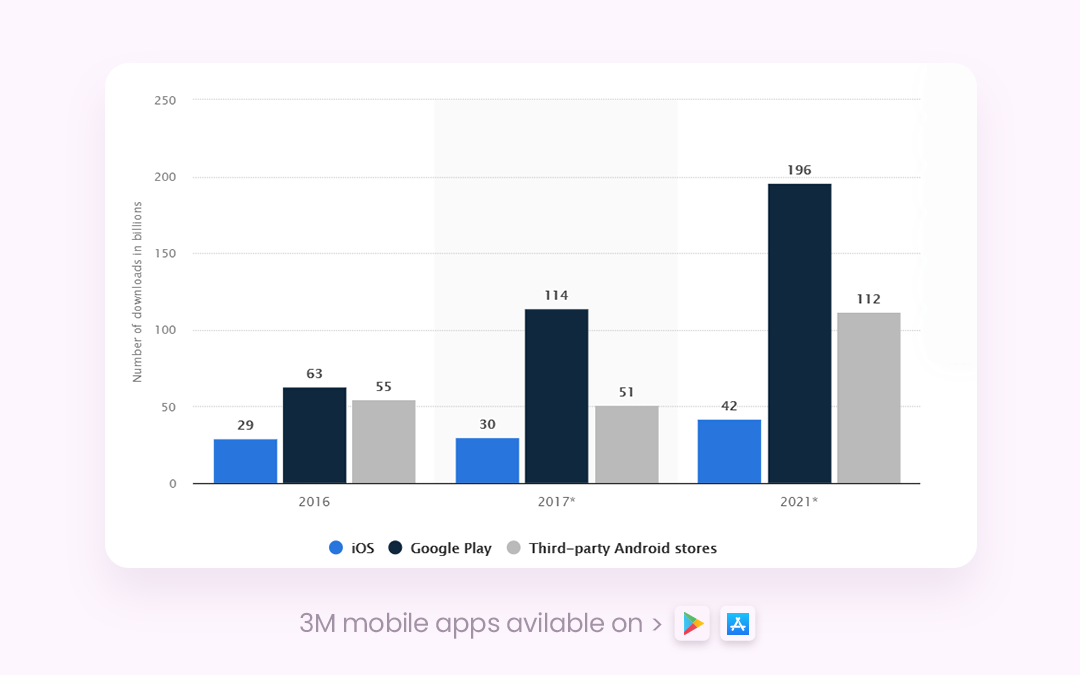 These are the core reasons why mobile apps are ruling the market today,
The smartphone users and the production are increasing every day.
People find apps to be more convenient and user-friendly than their laptops.
Mobile phones are extremely portable.
Apps are free of cost, users find them even more convenient.
Businesses can easily get their customers' attention with a single notification.
Benefits of having a mobile app for your startup
There are so many advantages for people to be using apps as we discussed. Now, we'll take a look at the benefits of having a mobile app for small businesses and how it helps them achieve their business goals.
Mobile apps induce user engagement if there is the right use of mobile app marketing tactics.
Now, on-demand services are very much welcomed by the customers. Therefore, any delivery-based business must have the resources to reach out to customers using apps.
The apps give the business a reason to expand their product or services. And it also enables the business owners to try new markets.
It encourages customer loyalty as everything they need is just a click away.
Mobile marketing is one of the core personalized marketing techniquesused for a few years now.
5 common mobile application development mistakes to avoid in your startup
1. Lack of research:
When you plan on taking the business to the next step using apps, you must conduct in-depth market research.
The market research must include online surveys, manual surveys, competitor analysis, market-induced demand, and so forth.
Neglecting market research is one of the common mobile app development mistakes that every startup owner makes.
People are very much into a knowledge-based era, where everyone knows everything. It is important to consider even the minute details such as word of mouth while building an app for your business.
2. Mobile apps are not equal to desktop apps:
The commonly made app development mistake is to ASSUME that users would like both desktop and mobile-friendly apps.
Yes, they do! But the user experience and the designs have to be given utmost attention for desktop and mobile users separately. Why? Because the user mentality changes from medium to medium.
Note: The UX and the UI requirements for a desktop app and a mobile app DIFFERS!
3. Not strategizing the features:
Here comes the main part of using an app in the first place. The market research has to cover not only the user intent but also what they would like to have in an app for your business.
The features have to be brainstormed not only by the top hierarchy or the developers. But with everyone who has a user intent. Jot down what might work best for your app. Discuss, delegate and come to a conclusion.
Remember, if people don't find your app user-friendly and a happy escape from reality, there is no point in having one.
4. Using outdated marketing strategies:
Be mindful of the marketing techniques (low or high cost) that you use for your business to promote your app.
Social media Instagram, Facebook, Pinterest, etc) is one of the most viral platforms which runs based on a complete user preferences algorithm.
Leverage social media to your advantage and get your app promoted. The algorithms can't be changed by you, but you can make it work for you and your business.
5. Coding is not everything:
What is the first thing you think about when the word app comes to your mind?
Coding! Obviously. Though it is the major part of building a mobile app, think about what works for your business;
The UI segment.
The UX segment.
The features and functionalities of a mobile app.
The color palette.
The app framework.
And much more has to be analyzed and brainstormed amongst your team before developing an app.
The final thing to remember is to hire a perfect team that will help you gain perspective on developing a top-class app for your business. The mobile app development company you hire must have a wavelength towards the business objectives and work meticulously to fly higher.
That is the only way to not overlook all the crucial parts of developing a 'THE BEST' mobile app for your business. Good luck with that!
---