The sharing economy has disrupted the traditional ways of goods and services. People prefer sharing or renting of goods instead of buying them. This has led to the majestic growth of entrepreneurs and small business owners wanting to adapt to new peer-to-peer sharing economy ideas.
The popular and profitable ideas are vacation rental, car rental, event venue sharing, equipment rental and brewing of camp space sharing. These business models are revolutionizing worldwide in all countries. Now it is brimming to be innovated in new ways.
1. Vacation Rental
An alternative to a hotel stay is renting a home or an apartment. This promising sharing economy idea makes a vacation rental as the most successful business.
Booking home or an apartment preferred instead of hotel rooms is due to the fact of:
Available of many amenities like kitchen, free wifi, pet-friendly houses, swimming pool etc
A feeling of staying at home
Spacious to accommodate more people
Cheaper cost
Living among locals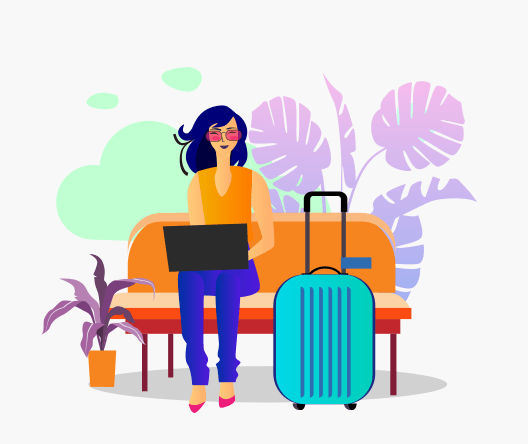 User Preference
According to Statista, the number of users renting vacation homes are 297M in 2019. It is expected to reach 361M users by the year 2023, concluding insights of people's preference. People who usually rent homes are the tourists and travellers of the age group 18 to 60.
Revenue Generated
At present, the revenue generated is US $ 57 billion. It would amount to US $74 billion by 2023. According to the report by Statista, the United States is the top country for generating the highest revenue compared to the market volume followed by China, Germany, Japan and France.
What does it take?
When you have an idea of starting a vacation rental business, the two most important thing is to learn about your users, locality and platform representation.
Do market research and gain insights from it and make sure to do this in your targeted region. The success of the vacation rental depends upon more or less due to these factors such as:
Location
Regulatory considerations
Local taxes
Vacation rental competitors
Insurance and maintenance policy offered
Your platform is as important than anything else, as the booking process happens through them. Keeping it fast-loading, hassle-free, and appealing with user-friendly interface makes it successful.
It is possible with RentALL, readymade Airbnb clone software to suit any sharing economy ideas.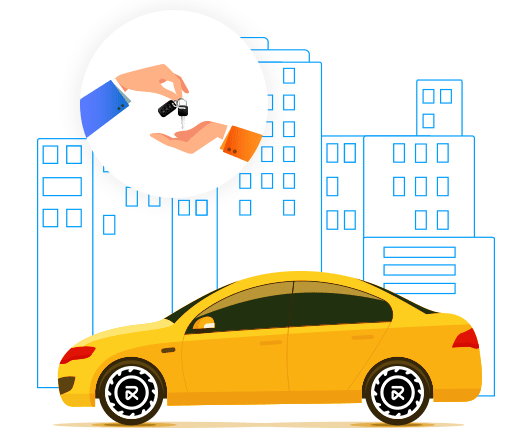 2. Car Rental
This business solely demands upon the supply and demand of the geographical area you are launching. People rely on renting a car during traveling outside the city or to a short distance inside the city. Other promising car rental business ideas are corporate rental, weddings, tourism, etc.
Uber became popular by keeping a business model of commuting to a shorter distance. Now, let's look at actual statistics!
Revenue Generated
In 2019, the revenue of the car rental industry amounts to US$26 billion. By the end of 2023, it would be US$30 billion. On seeing this number, we can conclude it is a profitable sharing economy idea one can start on.
What does it take?
There are two options to start a rental business.
One, if you have your own fleet of automobiles, create your own car booking website to book your service.
Two, you need to invite people to become a host on your site by renting their automobiles and earning an income from it.
But, before starting a car rental business, do market research on:
Competitors pricing strategy
Market requirement
Insurance policies given on accidents and property damages
3. Event venue sharing
The boom of sharing economy has impacted the way to book venue spaces.
Users can now book event spaces in the website for a short span of hours or a few days to events such as baby showers, receptions, office parties, photoshoots, conducting workshops, dinner, etc.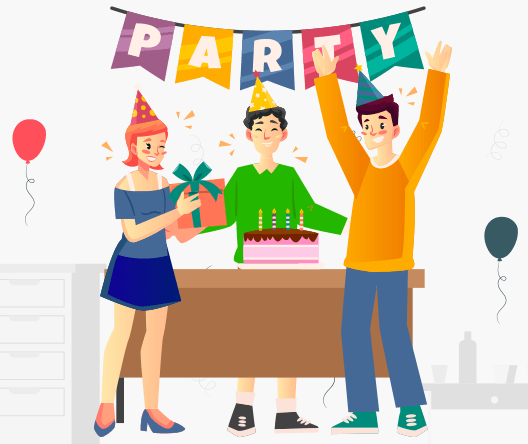 Who can start this?
Individuals who owned large spaces or big properties, viewed as a way to earn a profit, renovated their space to facilitate any event.
Venue sharing websites like Venuu, Hirespace, Eventup, Peerspace are the top players in this game.
Revenue Growth
When you look at the five-year forecast released by the American Rental Association (ARA), the party and event rental revenue show a 2% cumulative growth over the 2016-2020 time period.
Along with this, there was an emergence of coworking space.
Coworking space is changing the scenario of office working space. It is mainly attracted to people who are freelancers, work from home professionals, and budding entrepreneurs who need proper infrastructure before they kick off their flight. In Today's world, millennials demand more infrastructure in the sharing economy workspace.
This coworking concept is being launched in major cities of many countries across the globe. The success of this business model is the ability to work independently yet among connecting with brilliant minds.
Some coworking space, to survive in this competitive market, began renting spaces for office meeting and conference, providing options such as bringing pets to work, renovating the architecture of the building suiting the particular profession.
Revenue Generated
The global market value of coworking workspaces is $26 billion and the global average of the year to year growth is 15%.
Occupancy statistics
Currently, the average occupancy is slightly increased to 1.2 members per desk.
4. Equipment Rental
Tools and equipment are indispensable for the construction and machinery industry. As the sharing economy started from renting home space to cars and bikes, why not consider equipment rental as fresh sharing economy idea?
Small to middle-sized pieces of equipment such as builders tools, home maintenance tools like lawnmowers, party and banquet equipment, personal and household goods rented periodically.
Heavy equipment such as bulldozers, earthmoving equipment, cranes or well-drilling machinery rented for heavy construction, off-highway transportation, or mining by big industries as it is not easily affordable.
Revenue Generated
The stats reported by Statista, in 2021 the equipment rental market would be expected to reach 59.4 billion U.S. dollars in the United States. This suggests positive growth.
What does it take?
There are two ways one can start this business.
1.If you have an idea of starting an equipment rental business, you can create a website or an app to rent your own equipment.
2.Starting a multi-vendor website to bring many hosts to rent their tools and equipment.
Both would require a proper marketing strategy to make it popular to use it.
5. Camp space sharing
Since the sharing economy has introduced to rent homes, car, bike, venue spaces, and coworking space, last but not least it evolved to renting camp space in private and public lands. An out-of-box sharing economy idea to pursue as a business.
In this fast-moving, connected and yet in this unconnected world, trekking and camping is a journey of self-discovery.
Numerous companies in the market launched camp sharing service successfully, inviting private space owners to host their vineyard, farms, private pools, gardens, and ranches.
The tough job here is finding the location for camping and convincing the landlords to become a host. That can happen only by making your website popular and impressing the host with profits and benefits earned in return.
Conclusion
These sharing economy ideas are trending across the world, and I have given a glimpse of analysis. Hope you like this.
Still, more entrepreneurs are thinking of using sharing economy business model to start a company. So, let's anticipate new changes in this collaborative economy.
Talk to Us / Schedule a Demo

You have taken the first step in the right direction. We are the dream-builders and make your business happen.

Talk to us today so that our team can help you with the solutions that best fit your business needs.

Together, we can do more!